Congratulations to the This Is Us actress, as she wed Dawes singer-songwriter Taylor Goldsmith on Sunday, November 18, in a private ceremony in Los Angeles.
Sharing the happy news to her 3.1 million Instagram followers, Moore give us a sneaky first look at her stunning dress and handsome new husband.
View this post on Instagram
Moore first met Goldsmith via social media, like most couples today. 'I took a picture of their album and posted it on Instagram,' she told People Magazine back in October 2017. 'Somehow, Taylor saw it and sent a note to me. We started emailing back and forth, then we went on a date, and the rest is history.'
The ceremony was an intimate backyard wedding at Moore's home, just after sunset. It had bohemian vibes with chic, vintage rugs around the altar and feathery flower arrangements. Afterward, its reported they went to Fig House, a private event space, and Taylor performed. Check out some of the looks that the venue styling team created.
View this post on Instagram
Speaking ahead of her wedding, Moore revealed she had no plans to wear a traditional white wedding dress because she'd already been married once.
'No judgement, but it's not for me. I think it'll be just as small with family and friends.'
What did she wear?
Moore, who has been killing it on the red carpet in recent years, looked incredible. She opted for a tiered Rodarte gown, in a stunning blush pink.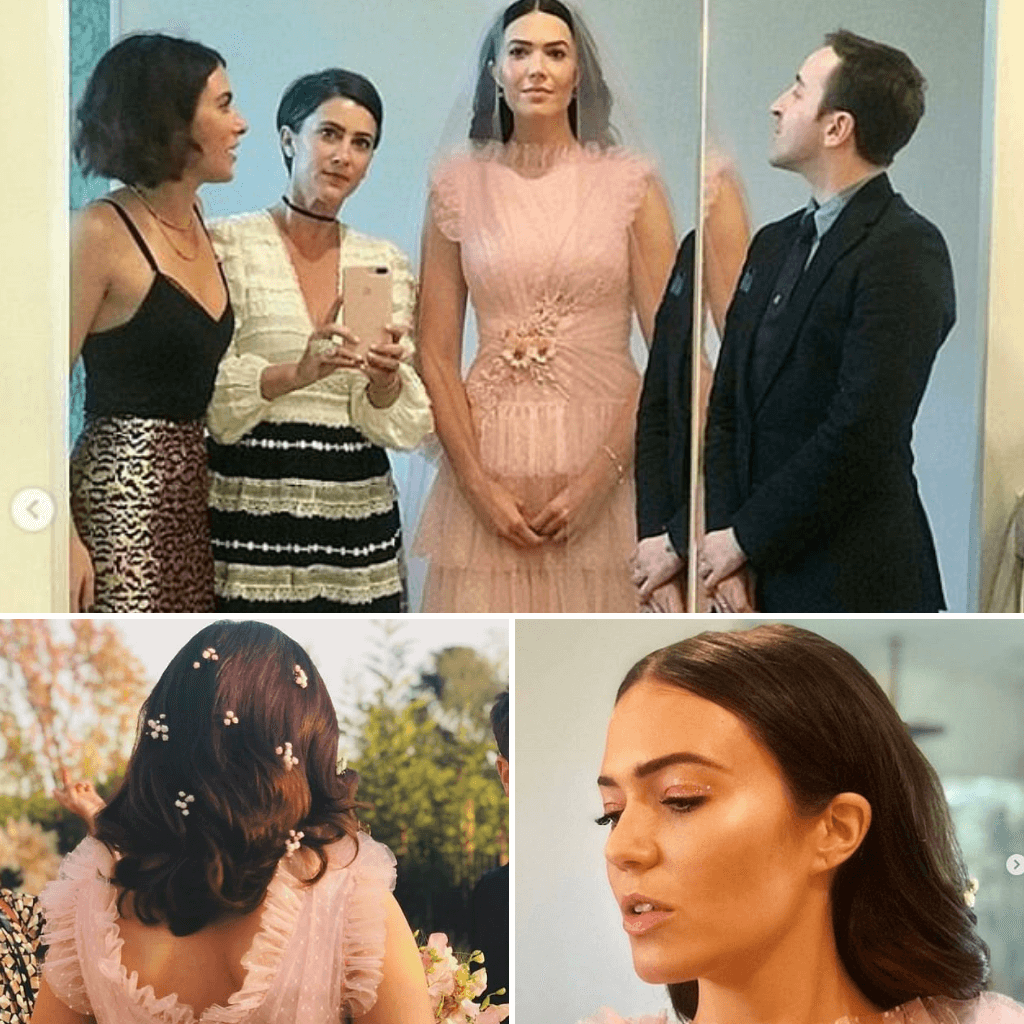 Her hair was kept simple, with loose curls and tucked neatly behind her ears, with clusters of baby breathe scattered within her wavy locks.
Her make up was natural, with glistening eye shadow, dewy rouged cheeks and a natural lipstick completing the look.
Wedding goals!
Set Featured Image Credit – eonline.com