Fancy making a statement on your wedding day? Why not mix up your bridal look with the stunning Jazz by Modeca stunning 2020 Jazz by Modeca collection!
When it comes to wedding dresses, more and more brides today are opting for unconventional styles for their big day. Whether it's deciding to rock a different look for their ceremony and reception or mixing it up with capes, tops and separates, it's a trend we are 100% behind.
That's why we love the 2020 Jazz by Modeca collection. Their designs have it all, gorgeous, stylish and modern at the same time, you can create your look with their fabulous line of bridal separates to mix and match on your big day. Choose from their extensive range of different top parts, skirts and dresses and build the bridal look of your dreams. Here are some designs we are totally crushing on!
Caitlin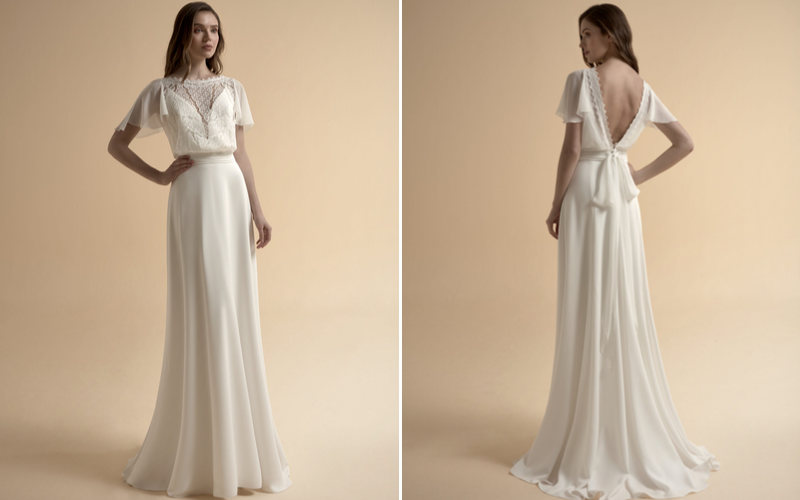 This beautifully designed Caitlin top showcases the perfect combination of lace and chiffon. The lace oversized top leads into beautiful flutter sleeves but the back is the real eye-catcher! A deep V-back with lace along the sides will stun your guests, along with the chiffon waistband which is tied on the back with a romantic bow. Combine this the top with dress Cayla or skirt Cathy for a complete bridal look.
Charlotte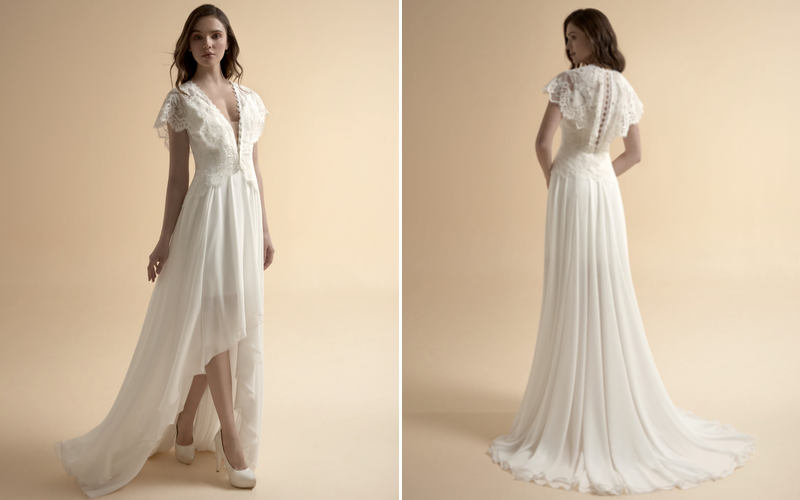 Charlotte is a pretty top which combines romantic lace with a fashion-forward design. A deep V-neckline with flutter sleeves leads into a gorgeous lace back, with a fitted design around the waist, creating a beautiful hourglass figure. Combine it with other separates such as Modeca's Ciara or Cayla to jazz up your wedding day!
Chelsey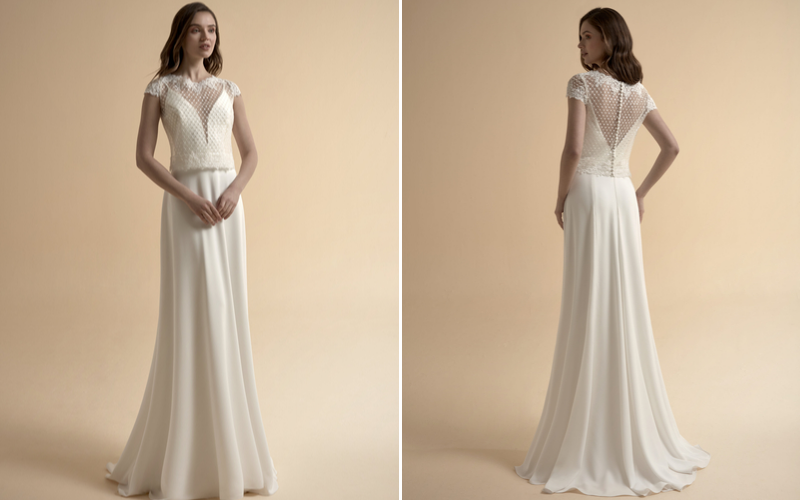 Bridal top Chelsey is a lovely lace and tulle wedding bodice. The delicately designed romantic lace along the neckline and hemline creates a dreamy wedding look, with cap sleeves and row of buttons along the back which completes the look. Made out of checker tulle and lace and finished with sequins for a subtle sparkle.
Clover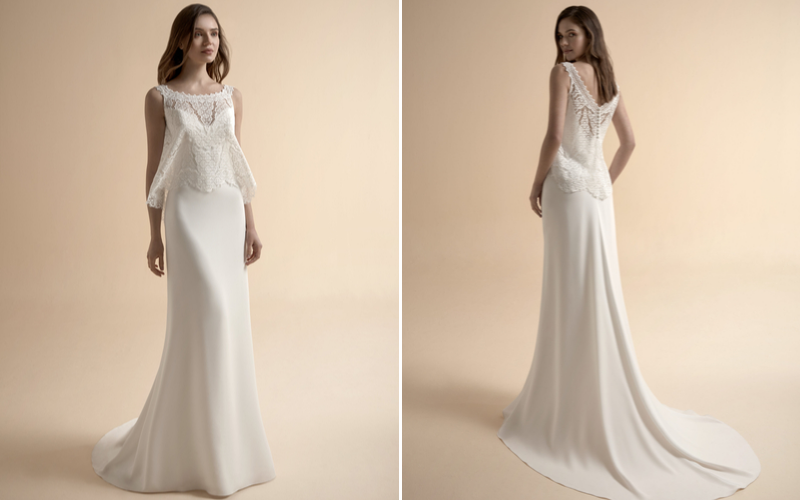 Clover is a romantic top that is sure to impress. With a high neckline that leads into a subtle V-backline that closes with a row of buttons, the A-line silhouette of the all over lace top will look perfect on a fitted wedding dress or skirt like Cayla or flowy skirt Celeste.
Colette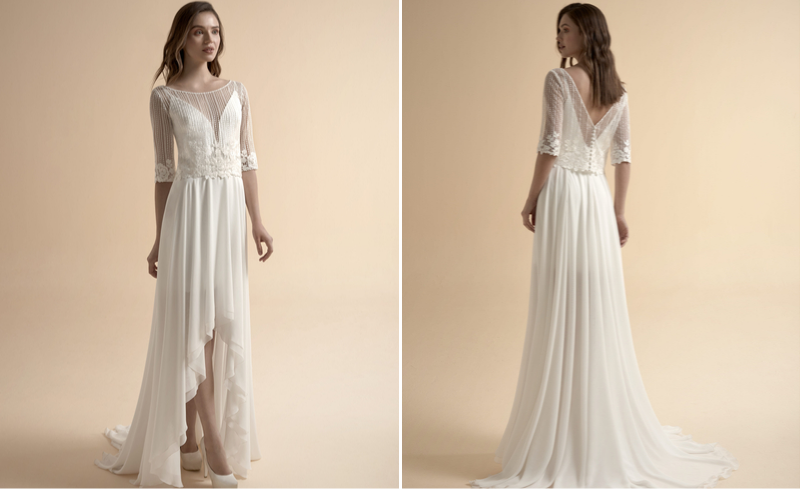 Create a distinctive look with this Colette wedding top. With its beautiful pattern, this adds a luxurious look and feel and is finished with lace along the hemlines, completing this stunning look. Match it with dress Celeste, or go for an edgy wedding look with short dress Charlie.
To view more of the gorgeous 2020 Jazz by Modeca collection, visit their website HERE.
______________________________________________________________________________________________________
In need of some inspiration? Why not attend the Wedding Journal Show where you can discover a range of beautiful dresses from our suppliers. You can find discounted tickets via the link HERE!
Citywest Convention Centre, Dublin – 11th & 12th Jan 2020 | TEC Belfast – 1st & 2nd Feb 2020