Thanks to the power of social media, Northern Irish bride-to-be Aisling McGroggan was able to find her lost engagement ring with help of kind strangers.
Speaking with Aisling, she says how it started off just like any other day. She boarded the bus to head to university and noticed her beautiful ring was missing when she arrived. At first she didn't panic, because she was working the night before and leaves her ring at home when at work. So she went on with her day, certain it was sitting safely in its usual spot. When she got home this wasn't the case.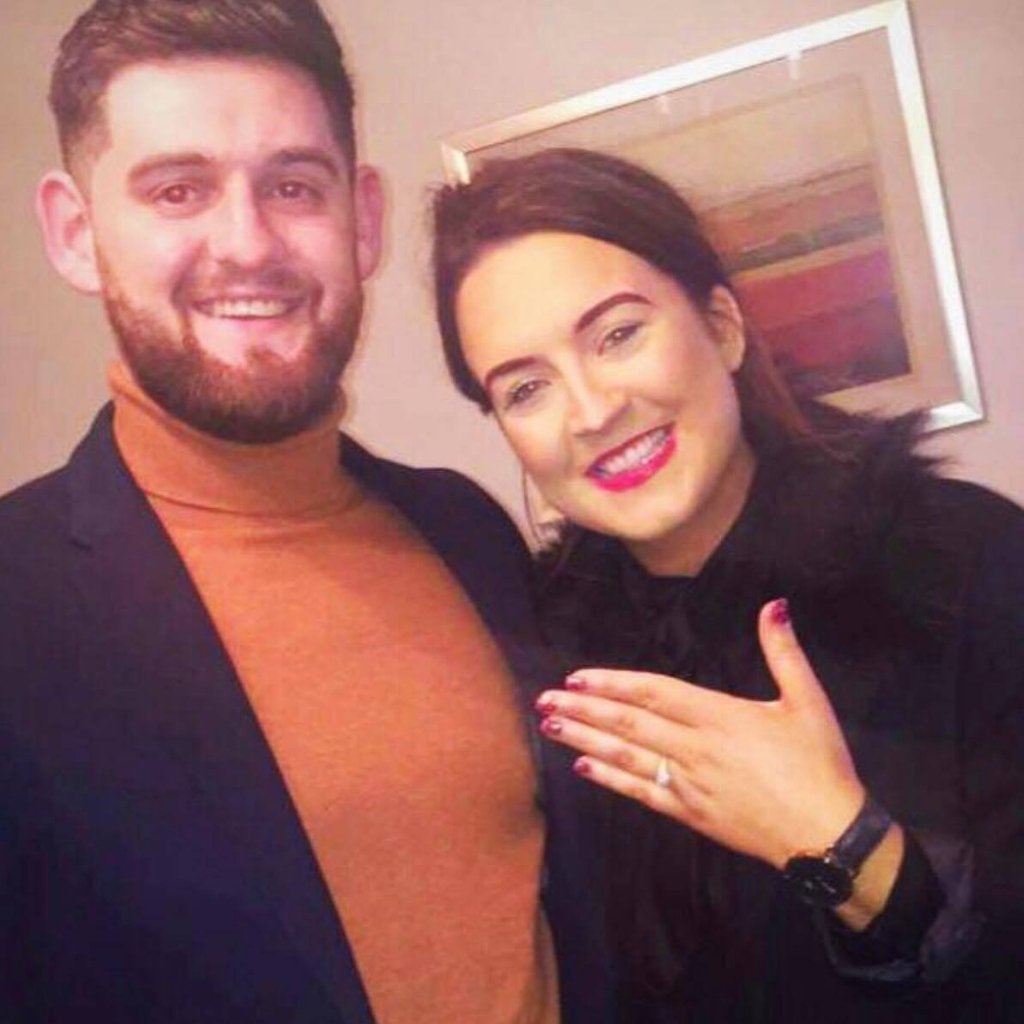 Searching high and low, Aisling suddenly remembered what happened. 'I had gave my hands a clean with wipes on the bus and I usually take my ring off to do so as to not get anything stuck in the ring,' she comments. Ringing Translink, they advised she fill out a lost property form. Also, Aisling's friends encouraged her to put a post on Facebook and Twitter about her lost ring when they saw how upset she was.
What started as a few shares quickly turned into 2,500 people sharing Aisling's post on both platforms, as keen as her to find her ring! 'I had bus drivers who worked for Translink messaging me giving me advice and contacting their work friends to check their buses,' she adds. Inconsolable as she was, Aisling felt worse for her fiancé Gabriel, who she has been with for four years, 'I thought we were heading for a divorce before a marriage!' she jokes.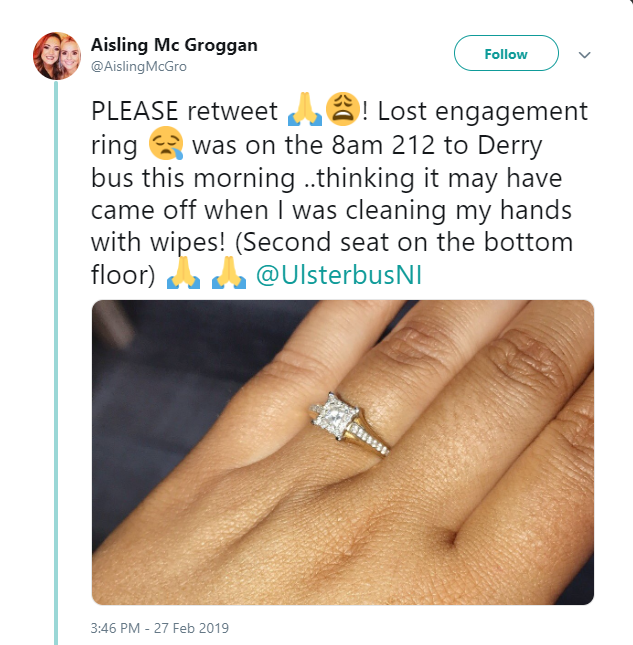 Tears of regret turned to tears of joy an hour later when Aisling received a message from a girl whose mum had found the engagement ring on her bus journey from Londonderry to Belfast. Aisling comments, 'I know that there are worse things going on in the world, but the ring is very special to me. I was so happy to get it back and so so overwhelmed with the amount of people that wanted to help.'
Another post shared by Aisling about the good news has received over 1,000 likes on Twitter, everyone who had followed the search were clearly overjoyed! The reunion of the ring happened at Londonderry bus depot, where the kind woman left it for Aisling to pick up after class. 'I left her a small envelope with a thank you. I have now got my ring back and I am considering supergluing it to my finger!' she laughs.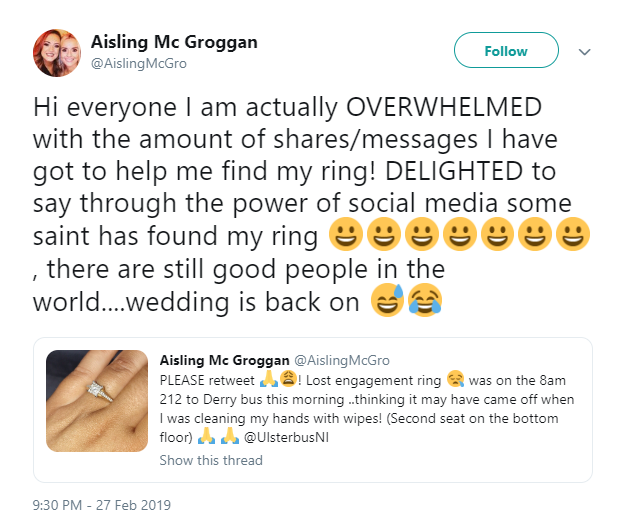 Aisling and Gabriel got engaged in December and are set to marry this December. We wish them all the best!