Professional diver Tom Daley revealed his engagement to partner of two years, Dustin Lance Black, in a very traditional way this morning- an announcement in The Times.
Tucked away in the Births, Marriages and Death section of the iconic newspaper, Tom and his new fiancee announced their plans to wed. The notice read: "The engagement is announced between Tom, son of Robert and Debra Daley of Plymouth, and Lance, son of Jeff Bisch of Philadelphia and Anne Bisch of Lake Providence."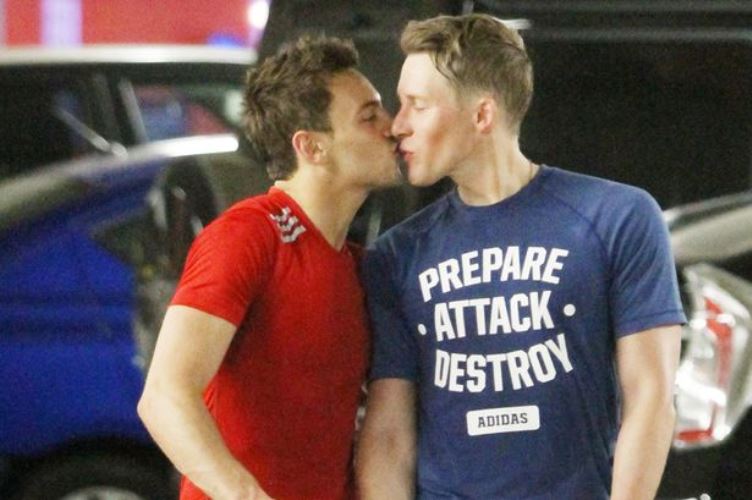 The pair, who met in early 2013, have gone from strength to strength in their relationship which began when Tom hadn't even revealed his sexuality publicly. He did eventually make a public announcement in December 2013 via YouTube where he admitted he had met someone who made him feel 'so happy', 'safe' and 'comfortable' (awww!). Since coming out, Tom has become a well-known spokesperson for the LGBT community in the UK and an inspiration for same-sex couples internationally.
Tom's successful diving career hit a high in 2012 when he placed third and earned a bronze medal in the London Olympics. Meanwhile Dustin Lance Black is a highly-respected director who won an Academy Award in 2008 for screenwriting the film Milk, which starred Sean Penn, Emile Hirsch and James Franco.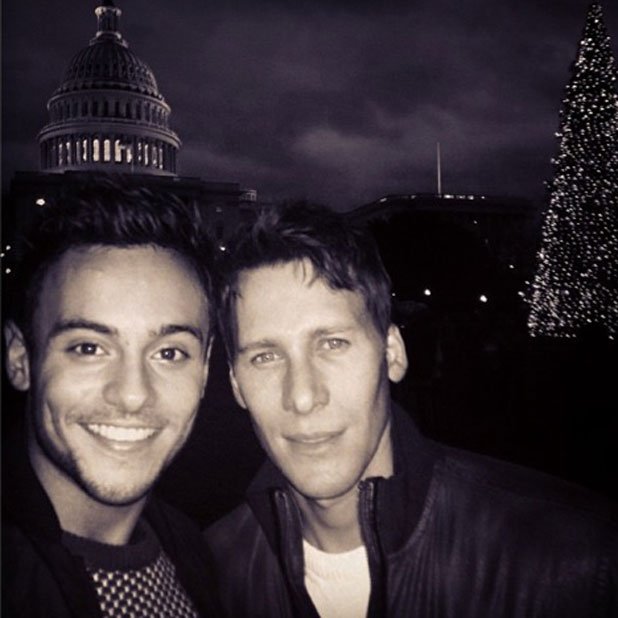 The traditional way in which the pair announced their plans to wed mimics that of Benedict Cumberbatch, who revealed his engagement to Sophie Hunter in the paper back in November 2014.
We're so pleased for this newly-engaged couple and if they want any wedding-planning advice, they can check out our take on the things no-one tells you about planning a gay wedding. Now all we want to see is the ring!