Windsor Church is meant to hold 800, with Harry and Meghan choosing to only invite 600 guests to their own wedding. Looks like the royals will have to squeeze in a few more chairs.
While the Duke and Duchess of Sussex needed only a single day and night for the first royal wedding of the year in May, Eugenie and her husband to be Jack will stretch their celebrations into a second day after a Friday morning service on October 12th.
After the 11am ceremony, the newlyweds will make a short carriage procession to St George's Hall, where a traditional wedding breakfast attended by all the guests will be hosted by the Queen and Duke of York.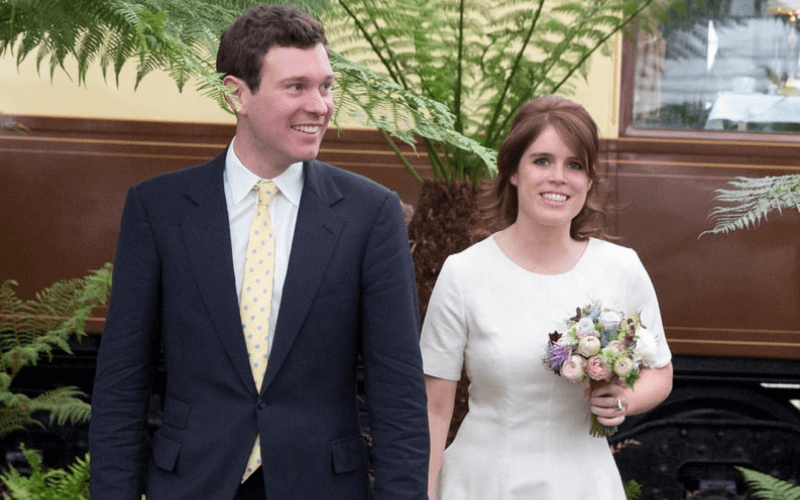 Then just 400 select guests will join them for a champagne evening party at the family home, the Royal Lodge in Windsor Great Park. Among those invited are George and Amal Clooney, David and Victoria Beckham, with rumoured performances from Ellie Goulding and Robbie Williams.
Anyone still standing will be invited to return the next day for a 'festival and funfair' themed party.
This is the first time Prince Andrew and his former wife Sarah Ferguson have co-hosted something on such a scale. Sarah has attended most of the planning meetings in Windsor with her daughter, while Andrew has helped organise the service, reception and wedding party.
View this post on Instagram
Eugenie has called upon Peregrine Armstrong-Jones, the Irish celebrity party planner who created the exuberantly extravagant wedding for Posh and Becks back in 1999, at Luttrellstown Castle, Dublin.
Peregrine describes weddings as 'the ultimate way to show your friends and family how much you value their friendship. Sharing drinks or dinner in fabulous surroundings which create lasting memories form a bond with your friends and family forever.'
We know that with Peregrine's help, this is set to be another Royal wedding to remember.
Set Featured Image Credit: Getty Images