Queen's wedding to Philip brought to life for royal love story – The Queen's 1947 nuptials to Philip have been re-enacted in a new tell-all drama series
Queen Elizabeth II and Prince Philip's wedding has been re-enacted for a new Netflix drama The Crown. At the time the 1947 royal wedding was broadcast on BBC radio to over 20 million people across the world.
Netflix extras met in Ely, Cambridgeshire for filming and appeared as if they had been plucked straight from the 1940s such was the attention to detail in their costumes. Props included an Irish State Coach, old-school journalists, and a replicate of the Queen's Norman Hartnell-designed wedding dress.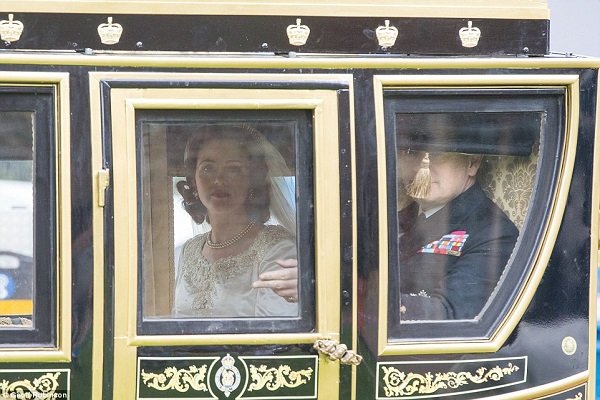 The long sleeved duchess satin wedding dress was embellished with motifs of orange blossoms and stars lilies, and had a 13ft train featuring embroidered jasmine and lilac blossoms reported inspired by Botticelli's painting Primavera.
Actress Claire Foy wore her hair in low curls that were pinned back in the same style that the Queen wore on her wedding day. She accessorised with a double string of pearls, diamond tiara, red lipstick, and diamond and pearl earrings, and carried a cascading bouquet of white flowers.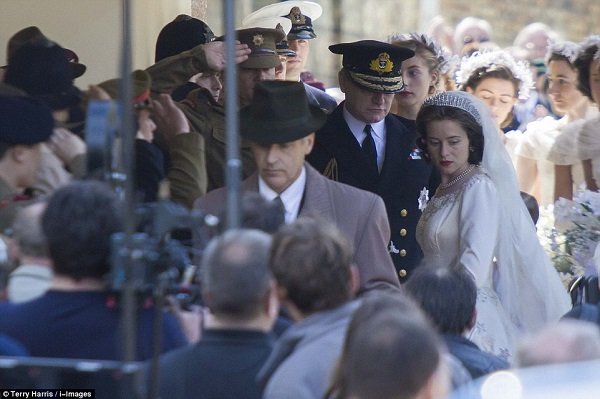 Onlookers were able to catch a glimpse of Queen Elizabeth played by Claire, stepping out of an ornate gold horse-drawn carriage to enter Ely Cathedral; a Westminster Abbey substitute. The real Princess Elizabeth was given away by her father George V and had eight bridesmaids, all wearing white. In the re-enactment the bridesmaids wore long sleeve gloves, floral garlands in their hair and carried bouquets of white orchids, lilies of the valley and white roses.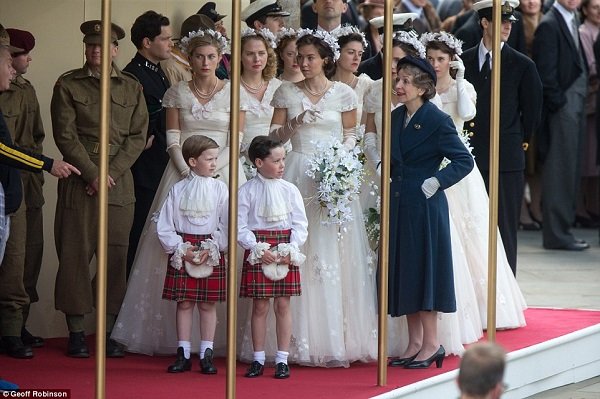 The Queen and Prince Philip first met in Denmark in 1934, at the wedding of Philip's cousin. The couple met again at the Royal Naval College in Dartmouth in July 1939. The fell in love and got secretly engaged in 1946. A formal engagement was announced on 9th July of the following year. The drama re-enacting the royal love story will be aired next year.
The following photos depict the original wedding.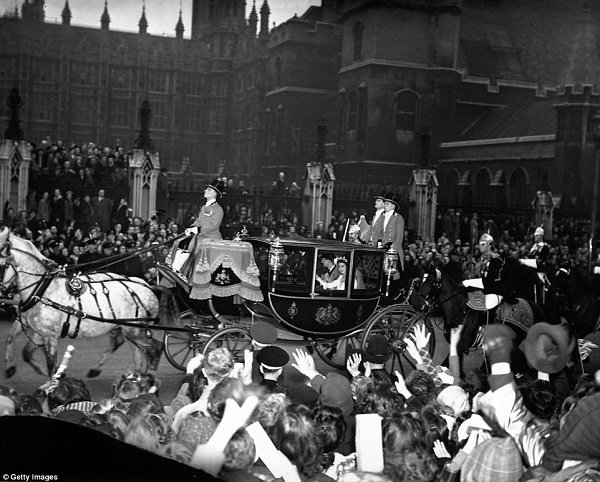 Featured photo credit: Wiki commons