If you're like us and still dreaming about Prince Harry and Meghan Markle's royal wedding, fear not, we don't have long to wait. Another one is happening later this year.
Harry's cousin, Princess Eugenie is tying the knot to long-time boyfriend Jack Brooksbank. The couple have been together for 7 years, first meeting on a ski trip in Verbier, Swizerland.
Posting on her own official Instagram account, wedding planning has begun! The Princess shared a throwback image of her and her older sister Beatrice as bridesmaids at their former nanny's wedding.
Here's everything you'll need to know about the couple's upcoming nuptials.
Date & Venue
Princess Eugenie of York, who is eighth in line to the throne, will tie the knot on October 12, 2018.
Most people may associate royal weddings with Westminster Abbey, but St. George's Chapel has been hosting its own I do's since King Edward VII married Princess Alexandra of Denmark in 1863.
More recently, it was the venue for Peter Philipps (Eugenie's cousin) and Autumn Kelly's wedding in 2008, Prince Charles and Camilla Parker Bowles' marriage blessing in 2005 and Prince Edward (Eugenie's uncle) and Sophie Rhys-Jones' wedding in 1999.
The Proposal
Brooksbank popped the question to Eugenie in early January 2018 during a romantic trip t Nicaragua.
"We had a beautiful volcano, (the) sun was setting, and birds were flying." He told BBC in a joint interview with his fiancée.
Eugenie reflects "the light was just a special light that I'd never seen before. I actually said 'This is an incredible moment, and then he popped the question."
It's not known if Jack purposefully selected the ring to emulate Eugenie's mother's but there's a definite resemblance among the two.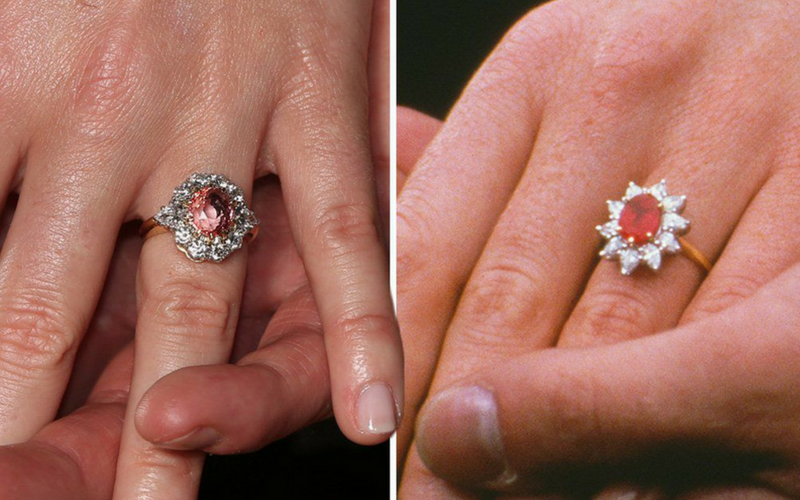 Who will get an invite?
Eugenie and Jack are expected to have a smaller guest list than the 600 invited by Harry and Meghan thanks to their weekday wedding date.
Key members of the royal family such as the Duke and Duchess of Cambridge, Prince Charles and Queen Elizabeth will likely all attend.
Harry and Meghan will also probably be there, the newlyweds narrowly avoiding a clash of dates with the Invictus Games starting in Sydney a week later.
While the guest list probably won't include the likes of Oprah Winfrey or Serena Williams, there should be some celebrity spotting on the day. Growing up on the English social scene, Eugenie is friends with Ellie Goulding, Cara Delevingne, Sienna Miller, Margot Robbie, Ed Sheeran and James Blunt.
 Who will be in the Bridal Party?
Eugenie will most likely follow Kate Middleton's style and have her sister Princess Beatrice as maid of honour. The bride to be is incredibly close to her older sibling, with the two royals are less than two years apart in age.
Alongside Beatrice as bridesmaid, Prince George and Princess Charlotte will perhaps serve as a page boy and flower girl.
A Dress Fit for a Princess
Given Eugenie and her sister Beatrice's fashion senses have been hit and miss over the years, her choice of dress is certain to be a highlight of the wedding.
Unlike Kate and Meghan, Eugenie's dress is expected to be more fashion forward.
Giving Eugenie's bold, feminine style, she might wear something from her favourite designer Erdem. Although the dress and designer is kept a close secret until the big day, we can expect the Princess to make a statement with a very different look from Meghan's slim, tailored look. Perhaps a full skirt, embellishment or a cinched waist.
It's rumoured Eugenie will wear the York tiara on her big day. The princess' mother, Sarah, Duchess of York, wore the headpiece during her 1986 wedding to Prince Andrew. Traditionally when brides get married, they normally wear the family tiara.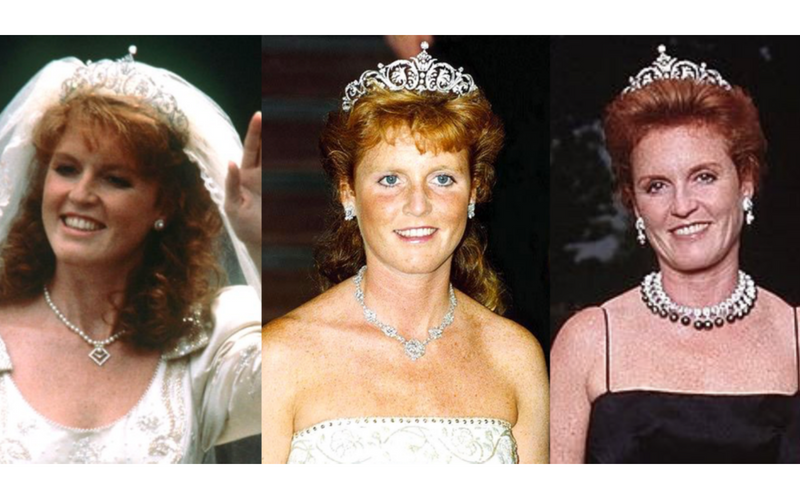 Will the Newlyweds receive a Royal Title?
The 28-year-old will have the option of keeping her royal title or getting rid of it altogether.
Or she could use both, and be styled HRH Princess Eugenie, Mrs Brooksbank, or she could also choose to take her husband's surname officially.
We cannot wait!
Set Featured Image Credit: Hello! Magazine