Famous skateboarding star Tony Hawk has wed his fourth wife in a stunning ceremony at Irish wedding venue Adare Manor in Co. Limerick.
Sharing a series of intimate posts on his personal Instagram page, 47-year-old Tony Hawk praised the well-known Irish venue for their service and impeccable staff as he tied the knot with "his best friend" on June 27 while his large family looked on. Hawk's six children from his previous three marriages were all in attendance.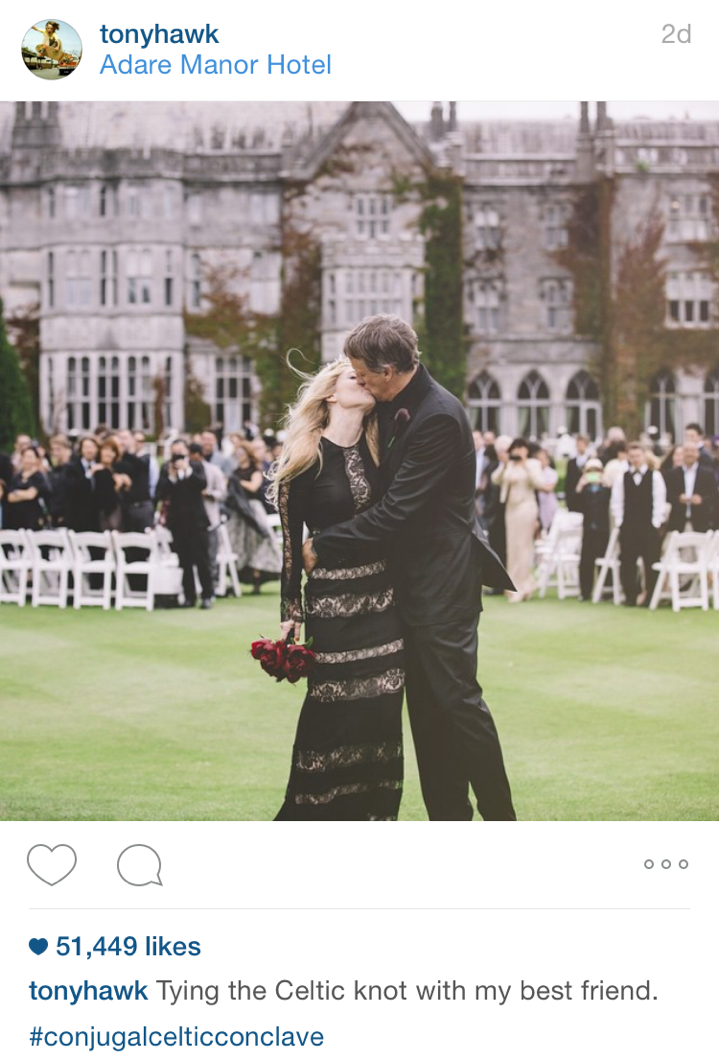 Despite getting married in a traditional setting, the bride opted not to don a traditional wedding dress and instead choose a sheer, form-fitting black gown completed with a bouquet of red roses. The gown, by an unknown designer, featured distinctive lace panels and long sleeves- making for an eye-catching choice for the big day. Hawk himself also chose all-black groomswear to match his new bride perfectly.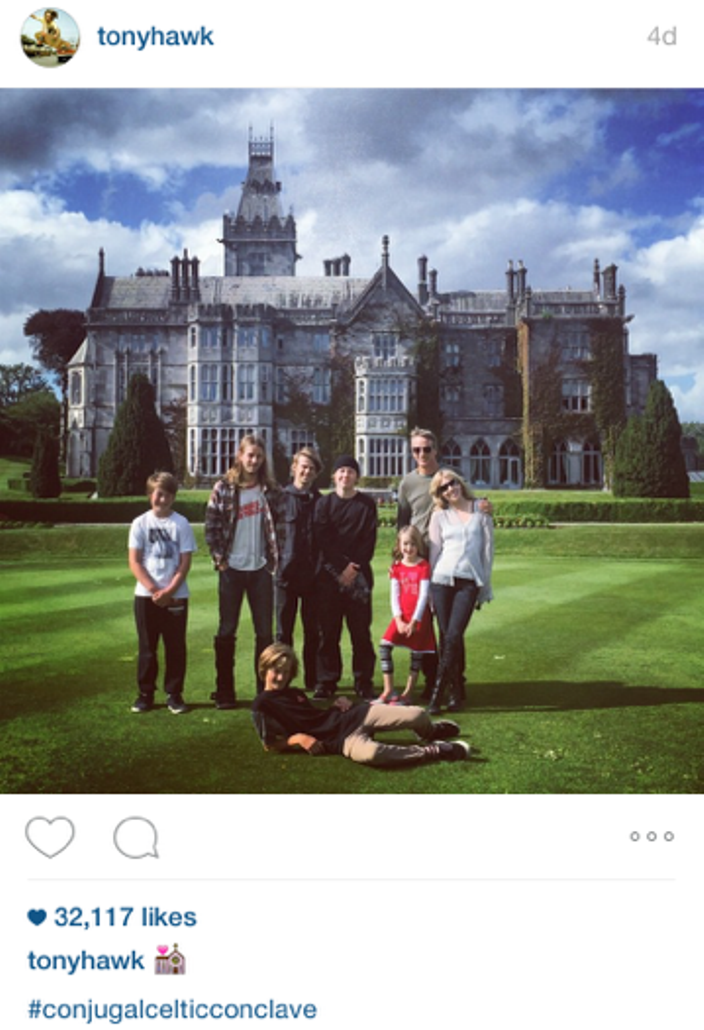 The Irish, 5-star Adare Manor Hotel & Golf Resort was brought to life in Hawk's series of posts which highlighted its captivating and classic appeal as a sought-after wedding venue in Ireland. Adare Manor comes with a rich history beginning in 1830, when the manor was a modest Georgian House. 20 years later it was transformed into the Neo-Gothic Manor which still stands to this very day. The venue offers weddings in a variety of locations along the 840-acre estate, including in their traditional library or magical secret garden setting, and is frequently featured globally as one of the world's most beautiful wedding venues.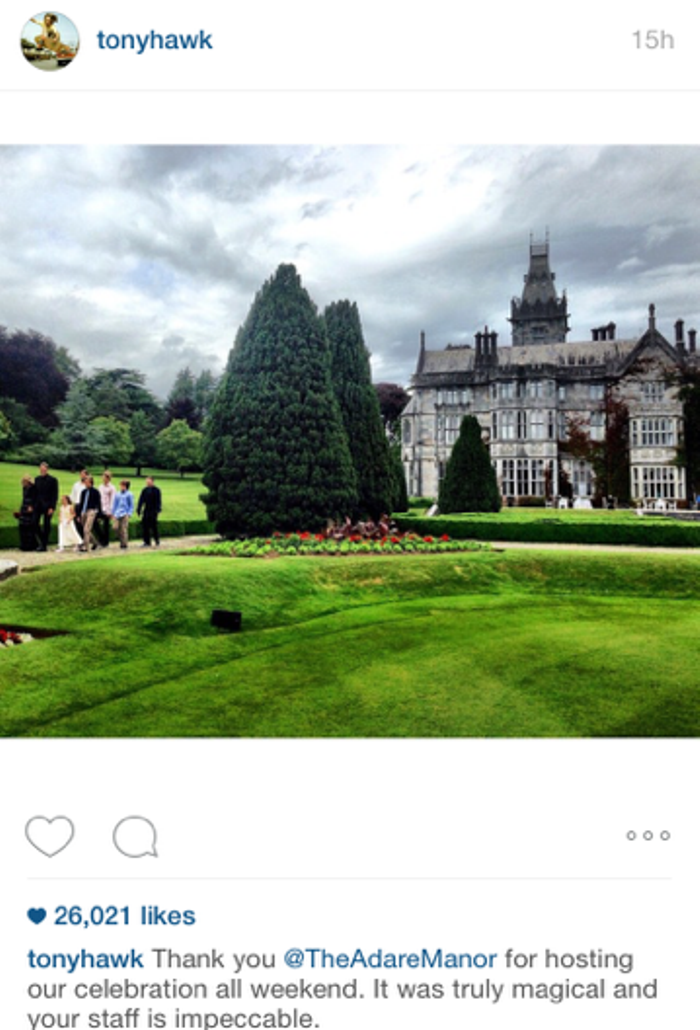 The Hawk family clearly brought a large entourage of friends with them to celebrate their nuptials, as the entertainment for the evening was provided by American band Cold Cave who performed until the early hours of the morning at the reception.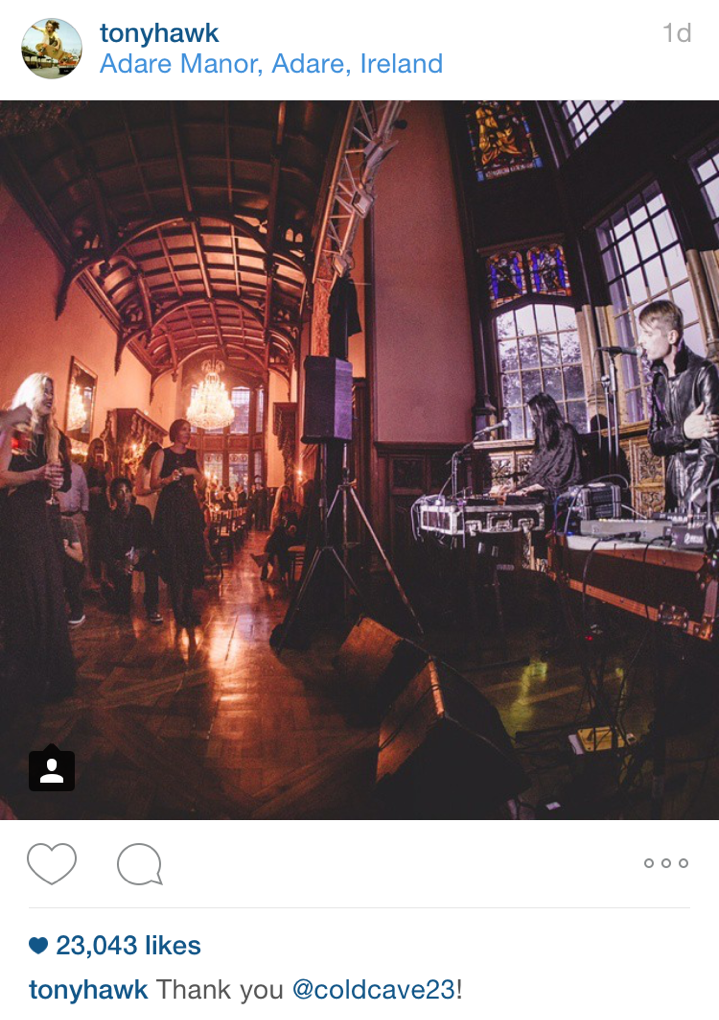 Despite the couple's unconventional start (Catherine Goodman was previously married to Hawk's best friend Matt Goodman), the pair are clearly besotted with each other and we love their choice of an Irish venue for their big day!