Ed Sheeran was right – the club isn't the best place to find a lover.
Wedding Journal Online conducted a survey of over 150 engaged couples at their latest wedding shows in Belfast and Dublin to find out just where the best place to meet 'The One' was, and found that twice as many couples had met in a bar (10.6%), as opposed to a nightclub (6.3%). Turns out that Shape of You isn't just a cute song – it's got some solid dating advice, too.
"If you want to be my lover, you gotta get with my friends"
The vast majority of brides and grooms-to-be, however, met their future spouses through friends or at a friend's get together (40%). It makes sense after all, that you would find a compatible partner through people you already like and share interests with, so perhaps The One is a lot closer to us than we first expected.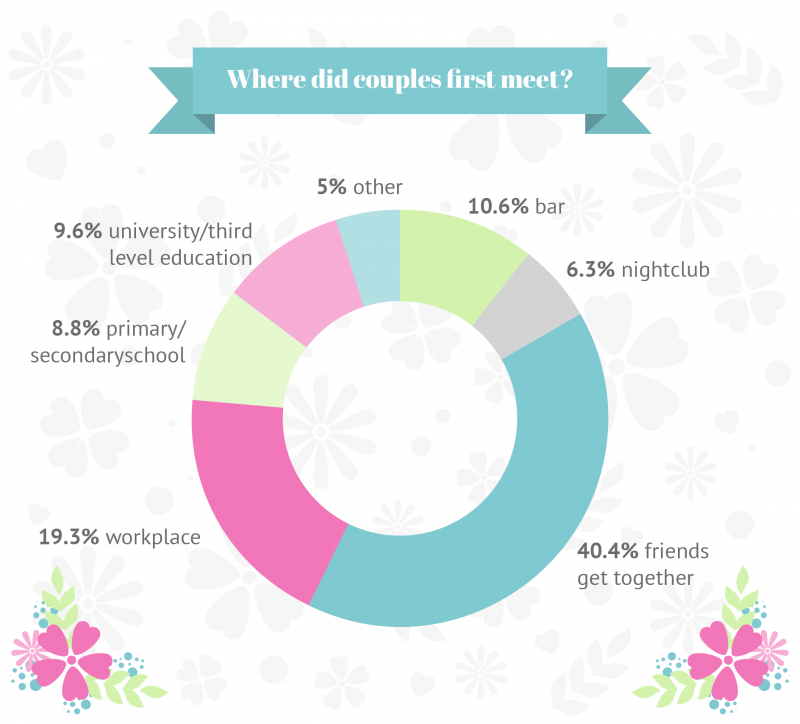 Surprisingly, one in five met their partners through work, trashing the age-old idea that office romances can never end well.
A similar amount of respondents met through school, with 8.8% meeting at primary or secondary school, and 9.6% finding 'The One' in university or another type of third level education. Perhaps it's possible that we have already met our 'One' and haven't realised.
Online VS Offline
The survey also raised questions about whether online dating really is the best way to meet a long-term partner, with only 8% marrying someone they met through the Internet.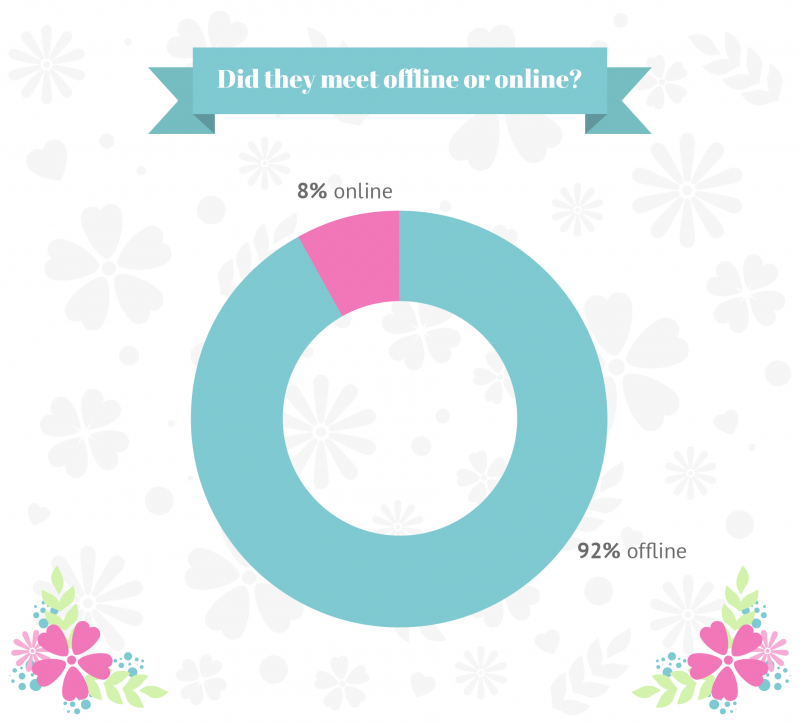 It may be that many couples who have met through popular apps have not decided to get married yet, or that the internet simply doesn't have the best formula for predicting love between two people, which is often based on more than shared interests. It has been proven, however, that those who meet online, often have a higher marital satisfaction than those who did not, so perhaps there is something to be said for finding love on the internet.
How do we date digitally?
Tinder was an obvious favourite of those who met online (46%), with Plenty of Fish coming in second, and most met their partner in real life in less than a month of chatting online. It is of interest, also, that 30% of those who met online didn't wait long at all before deciding to meet in person. They got together in less than a day!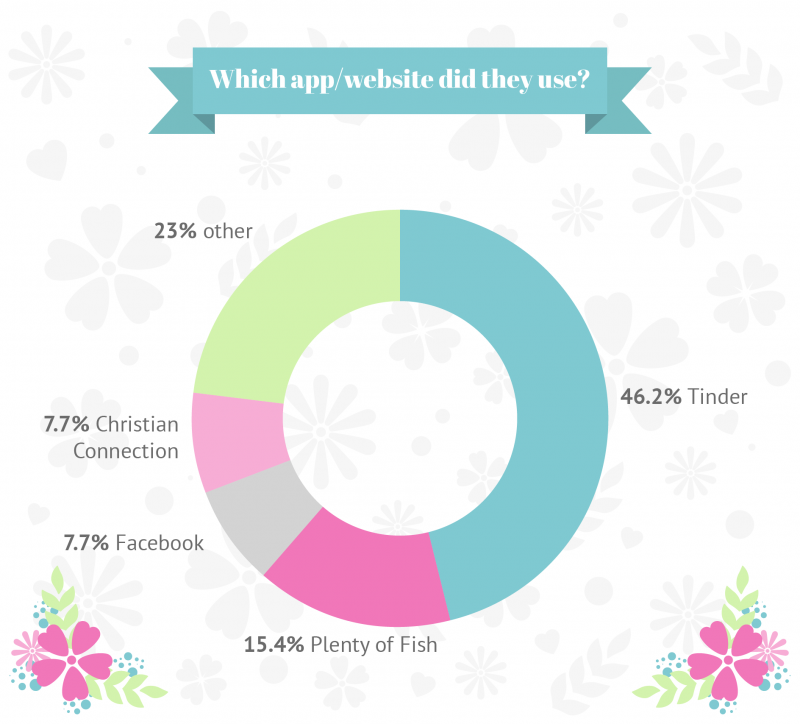 "It's always fascinating to hear about how and where couples first met, so we're very pleased with our survey's results," Wedding Journal Sales & Marketing Director Wynn Penton commented. "While couples meet in all kinds of places and situations, we do hope that this might be particularly interesting to hopeful singles searching for The One."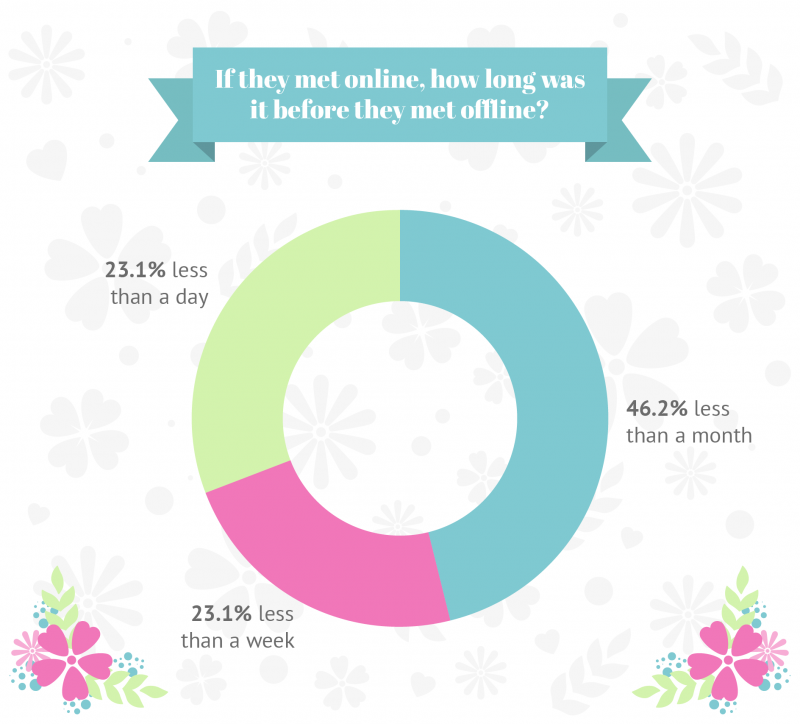 To quote the Bard, "the path of true love never did run smoothly" and so it's impossible to predict just when and how you might meet Mr or Mrs Right. There is something to be said, however, for scientific research such as this, and so if you really are searching for The One, maybe listen to Ed and stay clear of the clubs.
So, where have you been luckiest in love? Do you agree or disagree with our findings, and if so, let us know in the comments section!