A terminally-ill man who has just 12 to 18 months to live, is looking forward to his dream wedding thanks to the generosity of people across Northern Ireland
Only 24-hours ago terminally-ill Willie Turner and his other half Lyndsey Browne were dreaming of getting married, today that dream has become a reality due to the kindness of strangers.
Willie who is from Portadown, has just 12 to 18 months to live and his dying wish is to marry Lyndsey and take their children on their first holiday abroad.  The couple have two children together, six month old Freddie, and Bobby who is not yet a year and a half. Willie has also been a fantastic father to Lyndsey's two sons, 11 year old Luke and Jake who is 10, and his own 12-year-old daughter Karson.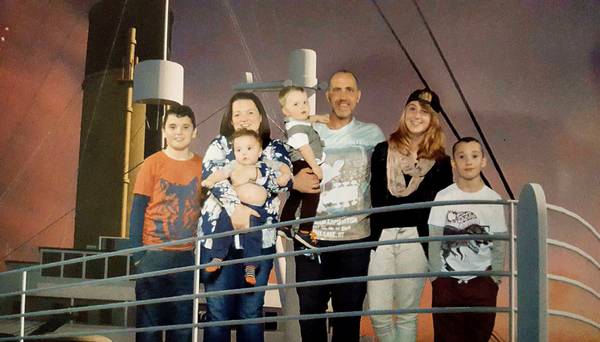 The Belfast Telegraph ran a story on the couple's plight and within hours a Facebook page had been set up appealing for people to help make Willie's wish come true. The response was immediate with kind-hearted strangers – individuals and businesses offering their sevices offering bridesmaid dresses, wedding dresses, flowers, makeup and hair, wedding cars, a band, A DJ and children's entertainment.
Willie worked as a swimming instructor at Balinderry Swimming School for 10 years before he had to quit due to his diagnosis.  The parents of children taught to swim by Willie launched an appeal fund for the couple on Facebook and Justgiving. Parent Michael Kinsella told the Belfast Telegraph:
I watched him with the children for two years and saw someone who was totally dedicated to the children in that pool. He gave each of them 100% and that never wavered.

As parents, we just wanted to do something to help, and we have set up the fund on Facebook which we hope people will support. This is our way of saying thank you for all that William helped our children to achieve.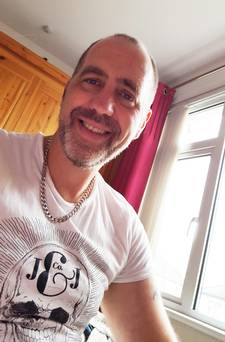 Featured photo credit: Belfast Telegraph