The new Duchess of Sussex looked absolutely radiant on her wedding day and make-up artist Rosemary Wright of Ashburn Image tells Wedding Journal what she thought of her look and how to recreate it.
'Personally, I loved Meghan's make-up,' comments Rosemary. 'It was soft and subtle. A glamorous look, but she wore the make-up, it didn't wear her!'
'To be fair, more and more local brides that I have been working with are looking for a softer, more natural look. For example, rather than the strip lashes, we are using more single lashes to had volume without being too heavy.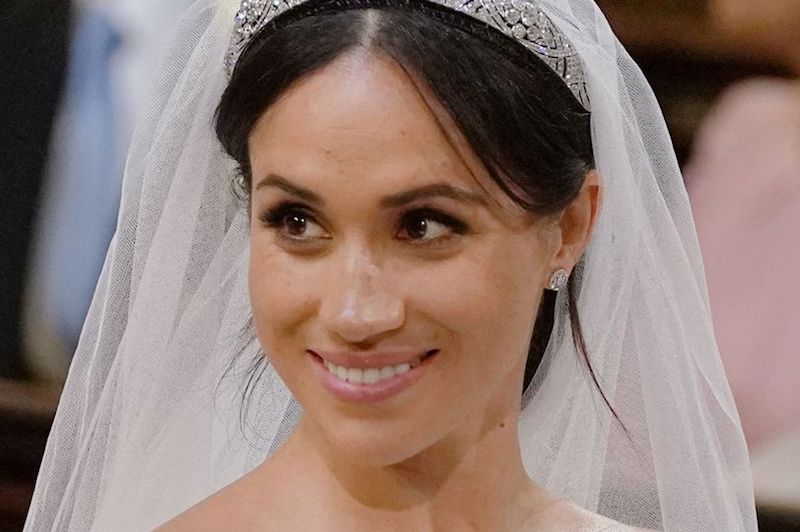 'On the day, Meghan was confident in her own skin, she's done the red carpet glamour and this softer, more natural look was just perfect for her wedding day.'
Rosemary's Advice On Getting The Look
Rosemary explains how she achieved Meghan's bridal make-up on  lookalike model Cleo Parkinson:
'On Cleo's skin I primed the skin with a Tom Ford primer and then mixed a bit of sheer primer into the foundation to create the same soft, dewy look as Meghan. I slightly powdered the T-zone, did a bit of soft conturing and used a soft, peachy highlighter with a peach blush on the apples of her cheeks.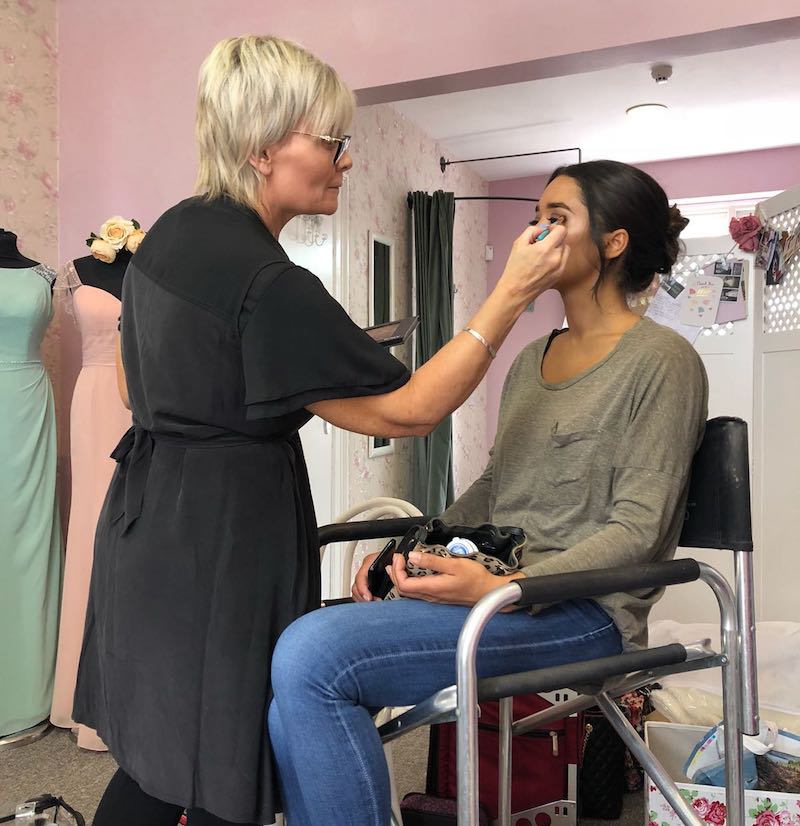 'For the eyes, I opted for a soft, light grey/brown as a transition colour and added a soft, sheer gold/brown shadow on the lid. I added a few single lashes, no eyeliner and softly swept and blended the transition colour below the eye. I only filled the brows in slightly.
'For the lips, I didn't use liner, adding colour with a pink Laura Mercier pencil lipstick. Meghan seemed to go on step darker with her lip colour for her evening reception, but the rest of her make-up look appeared to stay the same.'
The Professional Touch
Meghan's look may appear to be simple and natural, but it will have been   expertly applied.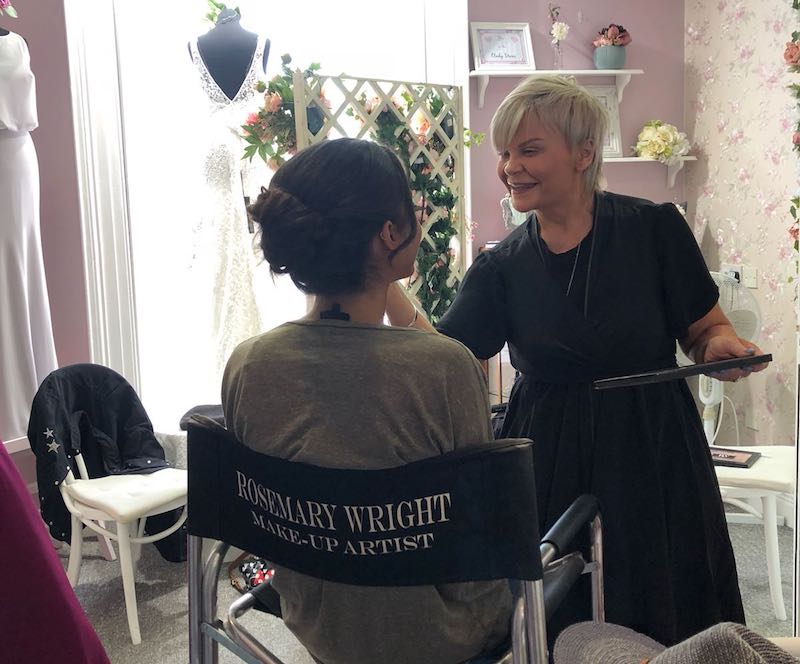 'Even as I was working on our model Cleo, that is what she was saying, that so much work actually goes into achieving what appears to be an effortless make-up look.
'The structure and finish of a natural bridal make-up like this still needs a professional touch, especially when you want it to look flawless and last all day,' advises Rosemary.
Rosemary was part of a local team of women who recently recreated Meghan's look which included the two dresses by Shauna Fay, the veil by Sharon Patterson from Elody Bride, tiara from milliner Donna Mackin, floral arch by Martina Crilly Creative Designs and hair by Suzanne Strain Wilshaw from Chocolate Blonde Hair Coutureand photography by Rashida Keenan.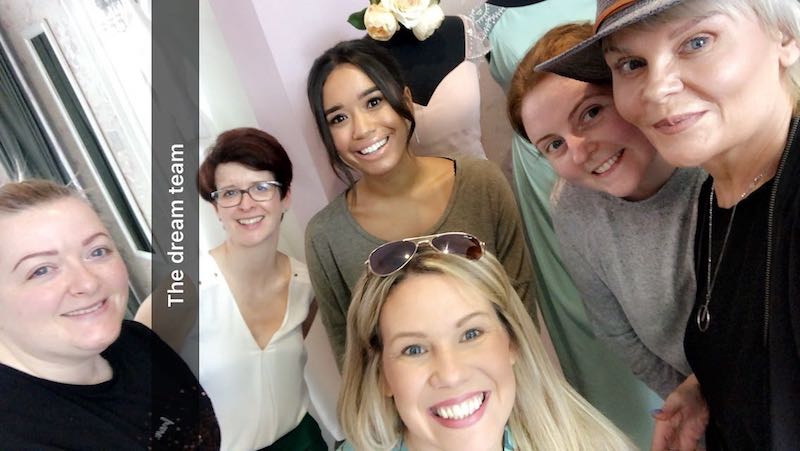 For further information, Rosemary Wright can be contacted at Ashburn Image
Featured Image Credit: Rashida Keenan