After 9 months of dating and a 3 month engagement, Ian Somerhalder and Nikki Reed have officially wed. The #VampWedding of the Year!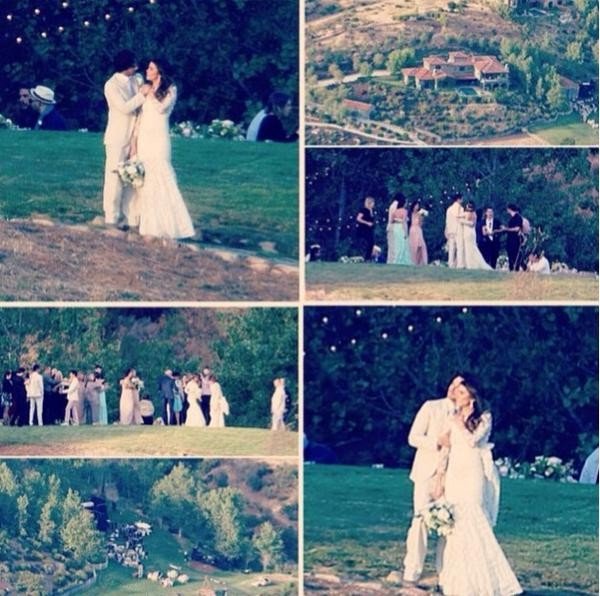 In what has been dubbed by fans as the #VampWedding of the year, the loved-up pair have tied the knot after a relatively short dating period in the actor's hometown of Louisiana, and the pictures that have emerged couldn't have the couple looking happier.
Ian Somerhalder famously plays heartthrob vampire Damon Salvatore in the hit TV series, Vampire Diaries, meanwhile Nikki Reed took on the role of vamp Rosalie Hale in The Twilight Saga. The pair's union was a huge hit with fans of either series and has been going from strength to strength in recent months since they went public mid-2014. For anyone keen to see two vampires get married in real life, this is as close as they could potentially get!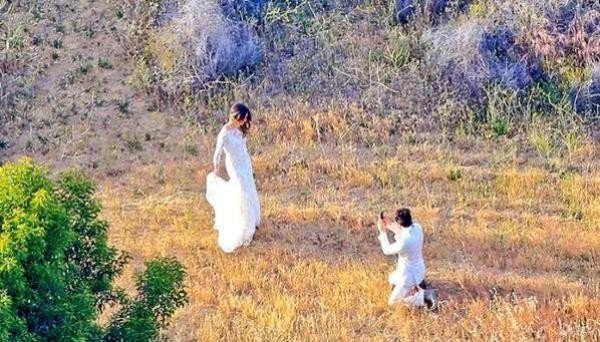 For her wedding day, Nikki chose a white lace, fishtailed wedding gown which highlighted her slim figure in a magical, ethereal way. Perfect for the garden setting the couple chose and clearly Ian loved her choice as he was caught snapping pics of his new wife himself.
Going against tradition, Ian maintained his 'SmoulderHolder' hunk status by opting for a crisp, white suit to match his bride- an unusual but forward-thinking selection for the environmental awareness advocate and one which has sent fangirls nation-wide into a frenzy.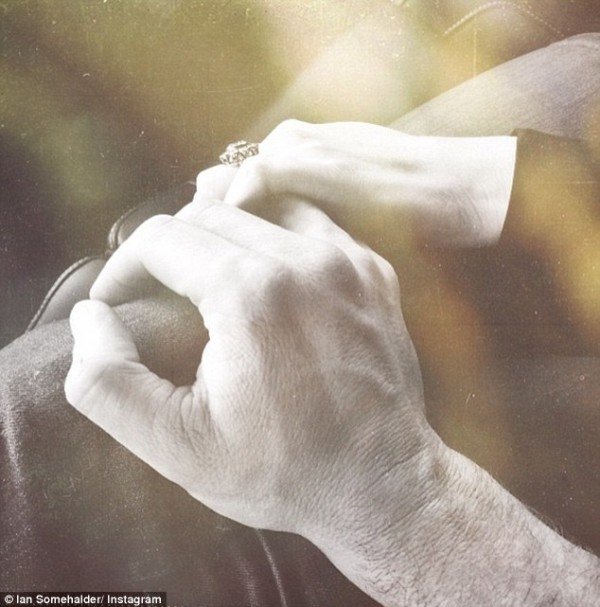 The pair announced their engagement in February and have wasted no time in making it official. While this is Ian's first marriage, Nikki was briefly married to musician Paul McDonald from 2011 to 2014 after meeting at a premiere in Hollywood.
We have no doubts that this A-List couple are the definition of true love, and if you need any convincing then simply look below to see Ian's giddy, adorable and very typical 'newly married' dance skills. Only a confident man in love could pull those off.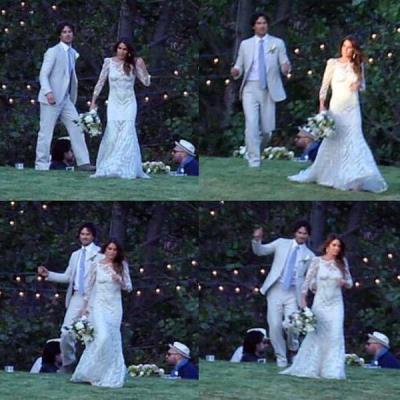 Featured Image- Noel Vasquez/GC Images