Exciting times are ahead for the fantastic team at Enzoani, with three fantastic divisions (Enzoani, ÉLYSÉE and Badgley Mischka) offering a wedding dress for every bride.
Enzoani is pleased to announce that bridal design stars Christopher Russell and Mark Russell have joined the company as Artistic Directors of its new ÉLYSÉE division. They are well known for their exceptional ability to create sumptuous and opulent wedding gowns reminiscent of the golden age of European design.
Chris and Mark have over 15 years of experience at some of the world's leading bridal and evening-wear houses, creating a unique and influential design aesthetic that has resonated with brides around the world. they spend several months in Paris each year drawing inspiration from the city's rich history of decorative arts and design as well as the latest trends in fashion.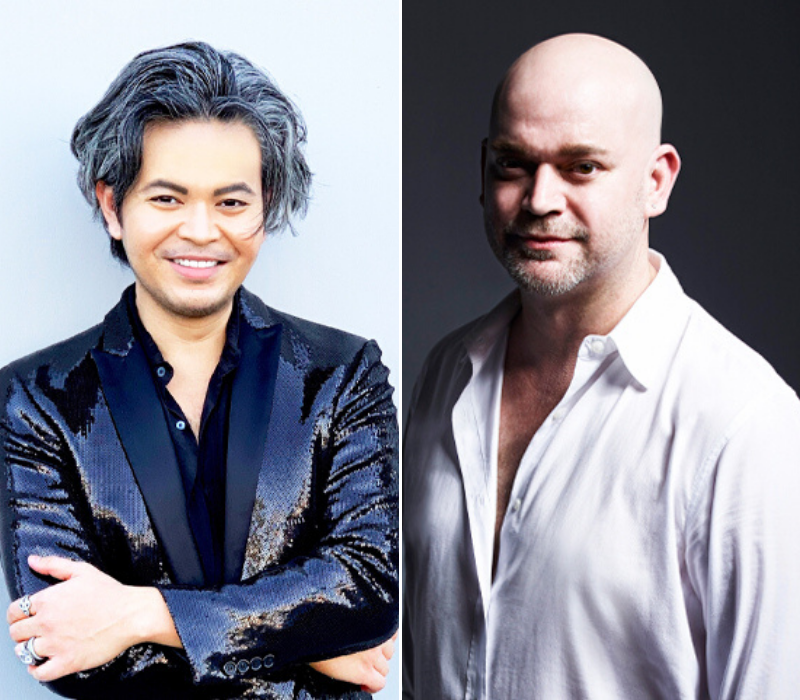 ÉLYSÉE focuses on complimenting the traditional bride. Brides will find ÉLYSÉE BRIDAL familiar and rooted in tradition, whilst pushing curves and sex appeal in an edited and acceptable way. Chris and Mark's design philosophy complements the aesthetic of the ÉLYSÉE collection, which is inspired by the harmony and balance of neoclassical art and architecture. ÉLYSÉE is deeply rooted in traditional bridal design and uses modern silhouettes to accentuate and contour the figure.
For Enzoani, one of the hottest couture bridal brands of the past decade, ÉLYSÉE represents an expansion into the mainstream bridal market. To further support the ÉLYSÉE division, Enzoani will shift its beautiful collection to ÉLYSÉE, and will re-brand Beautiful as Étoile. Étoile (the french word for star) will update the Beautiful collection with an infusion of youthful elegance.
Étoile wil feature a signature body contouring fit in classic and contemporary silhouettes. True to its name, Étoile will showcase brides as the stars they are meant to be.
You can shop Enzoani's wedding dresses in out online wedding dress finder!