Vampire Diaries' star Ian Somerhalder & Nikki Reed's wedding – photos and reception details revealed for the first time since their top-secret wedding
Vampire Diaries' actor Ian Somerhalder and Twilight star Nikki Reed have finally revealed details of their wedding which took place in May of this year.
The couple invited friends and relatives to a housewarming party and surprised them on arrival with the news that it was fact their wedding day. 27-year-old actress Nikki told Brides magazine:
We didn't want our loved ones to show up with any expectations or squeezed into formal attire. We really wanted our wedding to be small, intimate, and about the two of us."
The bride wore a 3/4 length sleeve delicate lace dress with an illusion neckline by Claire Pettibone with a customised lace-edged tulle layer added to the train.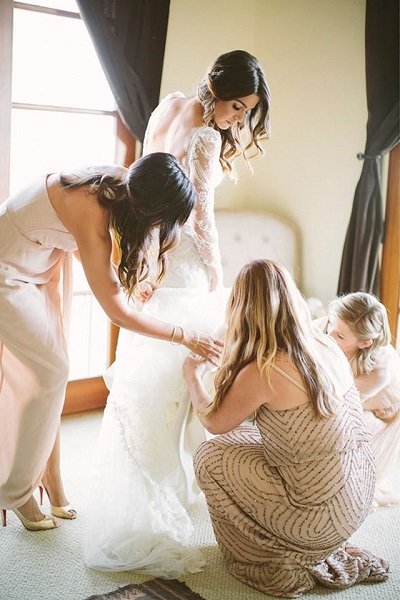 The couple also created customised drinks; Nikki made a cocktail using St. Germain, pear vodka and citrus bitters, while Ian designed a spicy hibiscus margarita which went down a treat with wedding goers. Celebrity guests included Ian's Vampire Diaries co-stars Matthew Davis, Kat Graham, Phoebe Tonkin and Paul Wesley.
The wedding cake was a three-tier red velvet creation by Vanilla Bake Shop, decorated with buttercream frosting and pink and green flower embellishment. Wedding planner Andrea Freeman worked on the 'low key' wedding theme that incorporated their mutual love of music festivals.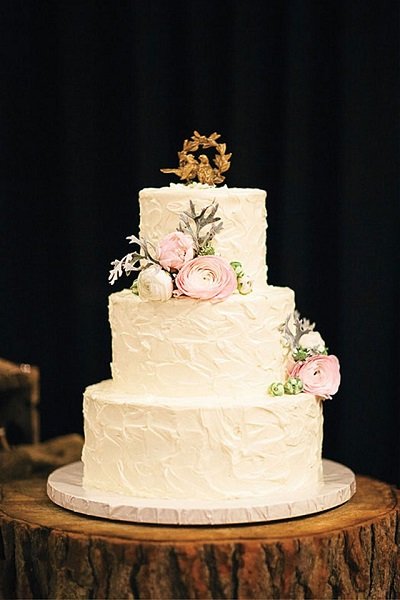 Nikki said:
We wanted a Louisiana backyard-barbecue feel, with food stations and a dance floor for our closest friends and family. It really was all about the food, the dancing, and the love."
The newlyweds went on a multi destination honeymoon with stop offs in Brazil, Costa Rica and Mexico.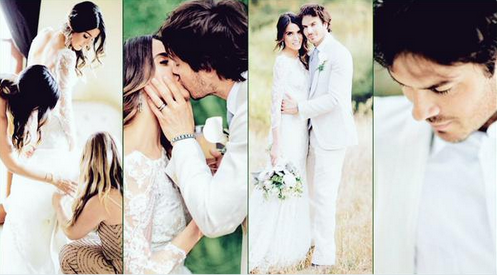 Featured photo credit: Glass Jar Photography, brides.com