It would only be fitting that a Sopranos star get engaged in New Jersey, and that's what happened to show alum Drea de Matteo when her rock-n-roll partner popped the question during his gig in Atlantic City.
The pair, who have been together for more than three years, were in town for Whitesnake's show at the Trump Taj Mahal Casino on July 25th and Devin used the opportunity to call his beautiful partner up on stage so he could "embarrass her as much as he can".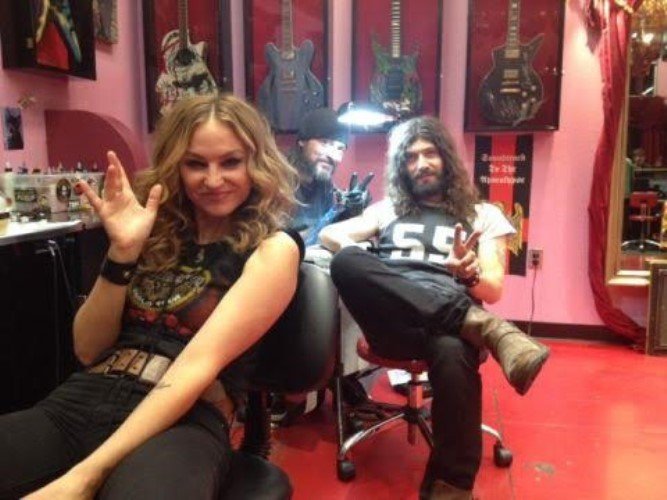 Once she came up on stage along with her two children from a previous relationship, he declared his love for her and asked her two questions.
"One, will you make sweet passionate love to me for the rest of my life?"
To which she replied, "Forevermore", a reference to Whitesnake's 2011 album.
"And two, will you marry me please?"
de Matteo responsed, "Will you love my children forevermore?". After Devin said yes, de Matteo agreed and yelled to the crowd, "I'm going to marry this Mother-F*****"!!"
The best part about this ultra-rock-n-roll engagement is that one fan managed to catch the whole thing live on-stage!! Scroll down to view. In true 21st century style, Devin took to Instagram moments after the engagement to thank his fans for their well-wishes to him and his new bride-to-be.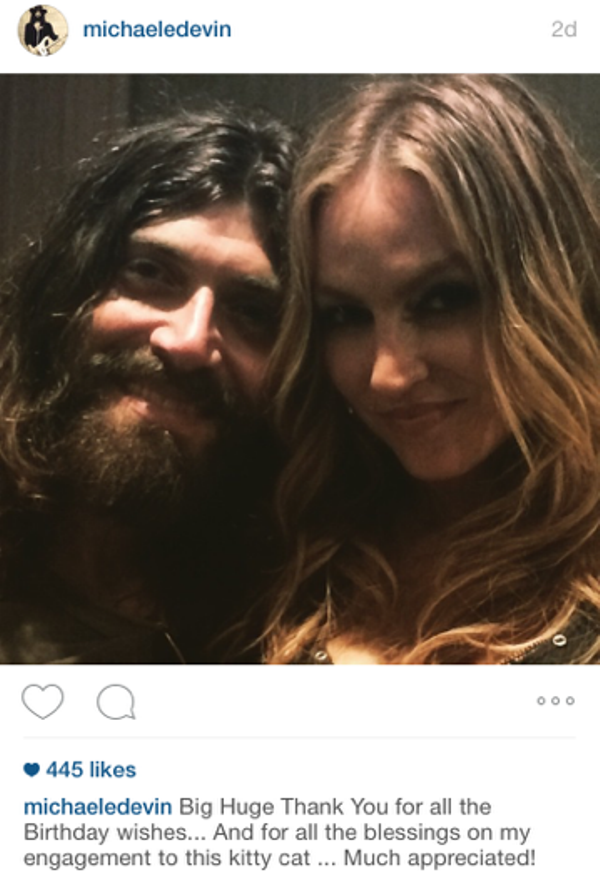 Actress Drea de Matteo rose to fame as Adriana Le Cerva, girlfriend/fiancee of mobstar Christopher Moltisanti, in legendary HBO series The Sopranos. Since the series end in 2006, she has gone on to star in other well-known shows including Desperate Housewives and Sons of Anarchy. Most recently she joined Charlize Theron and Nicholas Hoult in a supporting role in the mystery thriller, Dark Places.
This will be de Matteo's second engagement.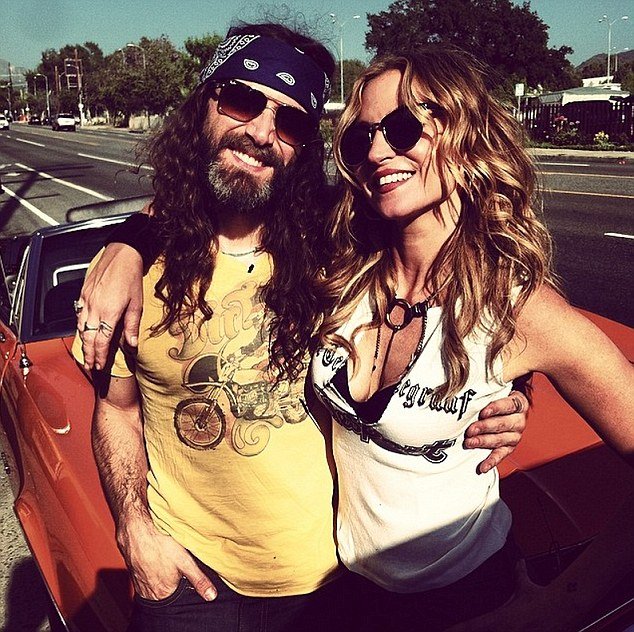 View Drea de Matteo and Michael Devin's engagement below: