We can't wait to see the wedding dress style that Pippa Middleton will wear to marry James Matthews. Here we pick out a few possible options.
Thirty-three year old Pippa Middleton is due to marry her fiancé James Matthews, 41, at St. Mark's Church in Englefield, Berkshire with a marquee reception taking place in the 18-acre grounds of her family home in Bucklebury on Saturday 20th May.
As the time draws nearer to the wedding, speculation is mounting over the dress that Pippa will wear. Will she go for a traditional ballgown style or will she flaunt her famous figure in a figure-hugging mermaid dress?
According to reports, Pippa has consulted some of London's top designers, with Giles Deacon thought to be the favourite after he was seen meeting with Pippa and her mother Carole last year. However, other names in the frame include Jenny Packham, a favourite the Duchess of Cambridge, Victoria Beckham who also designed her BFF Eva Longoria's wedding dress when she married in May 2016, or maybe she will follow in her sister's footsteps and enlist the help of Alexander McQueen Creative Director, Sarah Burton.
Carole and Pippa have also been spotted in the Knightsbridge showroom of leading bridal designer Suzanne Neville. One of Europe's leading designers of bridal and evening wear, all of the gowns are British made, with designing and handmade production being undertaken in London. Perhaps Pippa will go for the Monet ballgown. Simple and stylish, the pocket detail adds a bit of modern-day flair.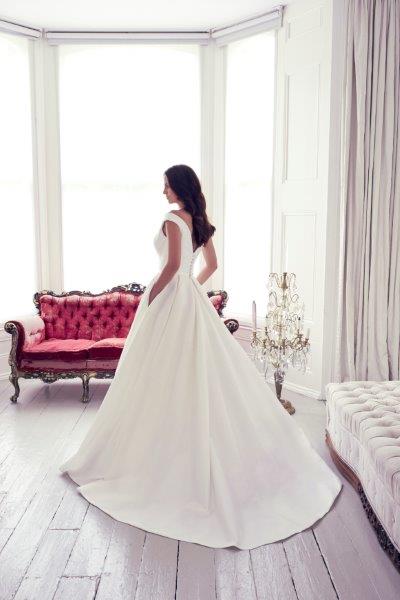 A similar style to the Monet, Chester from Aire Barcelona offers detail to the waist, shoulder and the low back with delicate, pretty beading.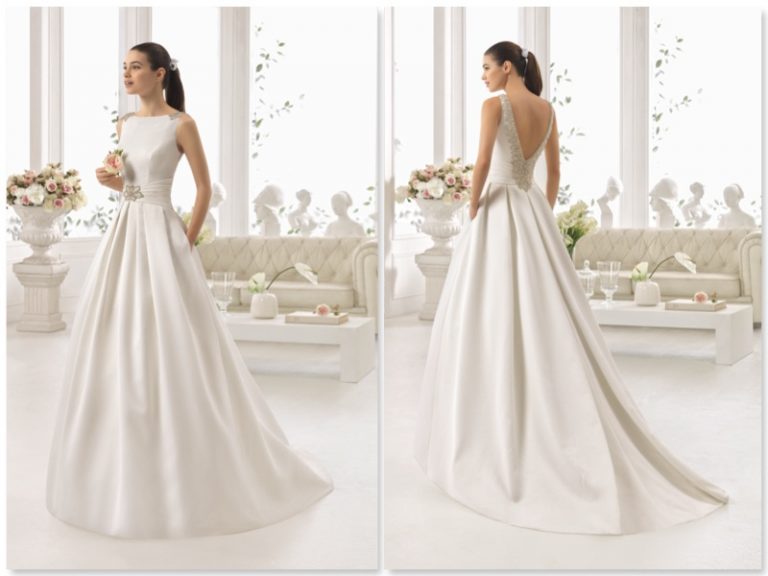 Bridal designer Amanda Wyatt believes that the mermaid style of the Elenor gown from her She Walks With Beauty Collection is perfect for Pippa Middleton. As she comments, 'Pippa earned the title 'her Royal hotness', following her wonderful bridesmaid's performance at the Royal Wedding. The Eleanor gown is beautiful organza material to perfectly complement Pippa's shape and it has so many lovely intricate details to suit Pippa's sense of eclectic style. Pippa is quite contemporary in her fashion choices and the mermaid trail to this gown adds a subtle sense of drama. The back of the gown is beautiful sheer on skin lace with lovely embroidery, which would look fantastic on Pippa. I think she will embrace plenty of detail into her gown to differentiate herself from the plain bridesmaid dress she wore on the Royal Wedding day. Pippa might even add a bit of sparkle to the waist with an embellished belt and I am sure she will wear some fabulous sparkly shoes too.'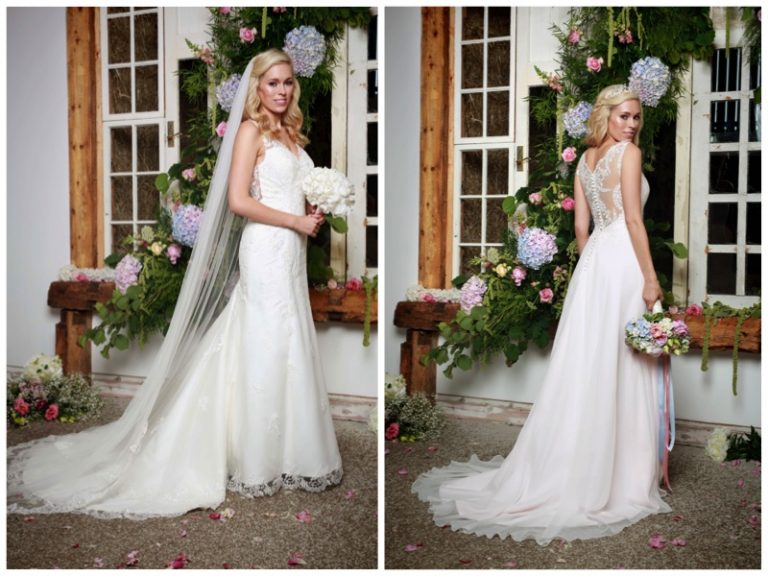 Another mermaid gown which would look fantastic on Pippa should she choose to embrace a more edgy design is this contemporary style from Berta. With a plunging neckline, illusion back and floral embellishment it certainly ticks all of today's key trends and Pippa certainly has the figure to carry it off.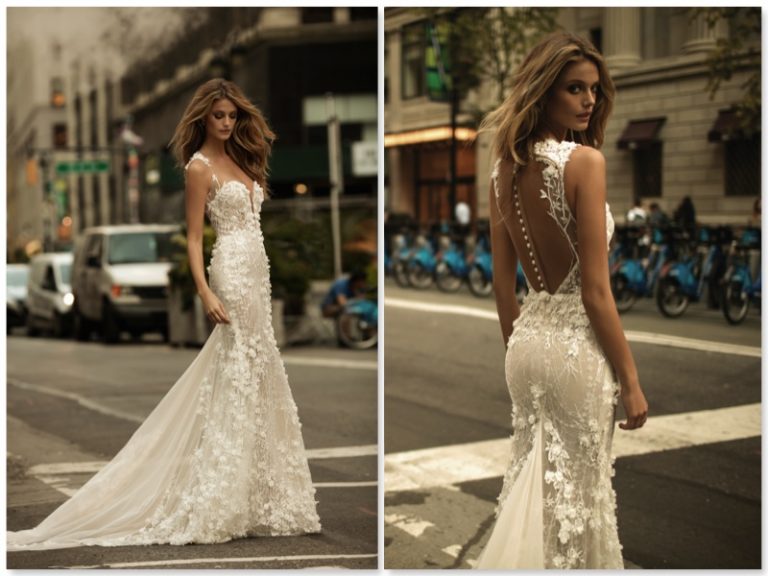 Whatever she chooses to wear, we've have no doubt that Pippa Middleton will make an absolutely stunning bride.
Featured image credit: Tabina from Pronovias. This mermaid dress in mikado silk has an overskirt as shown for day which can be removed for the evening.