Whether taller or carrying a few more pounds than you'd like, here are five reasons why suiting should be tailored for plus size grooms.
1. A Perfect Fit
Never has there been a more important time to have a suit that fits you perfectly than your wedding day, and only a tailored suit will fit you like a glove. Your tailor will consider body shape, body measurements, posture, shoulder slope and height to ensure that even if you are big and tall that you are sharply suited on such a special day.
Take Note: It's all about getting the best possible fit for your body shape to give you the look you want.
Once a tailor has assessed your needs and taken your measurements, they will create a custom paper pattern for your wedding suit. Yes, an individual pattern just for you! Your wedding suit will then be individually cut, hand-stitched and assembled as a one-off unique piece. It's chalk and cheese when compared to the mass produced of-the-peg menswear alternative, and guarantees you a perfectly fitted wedding suit.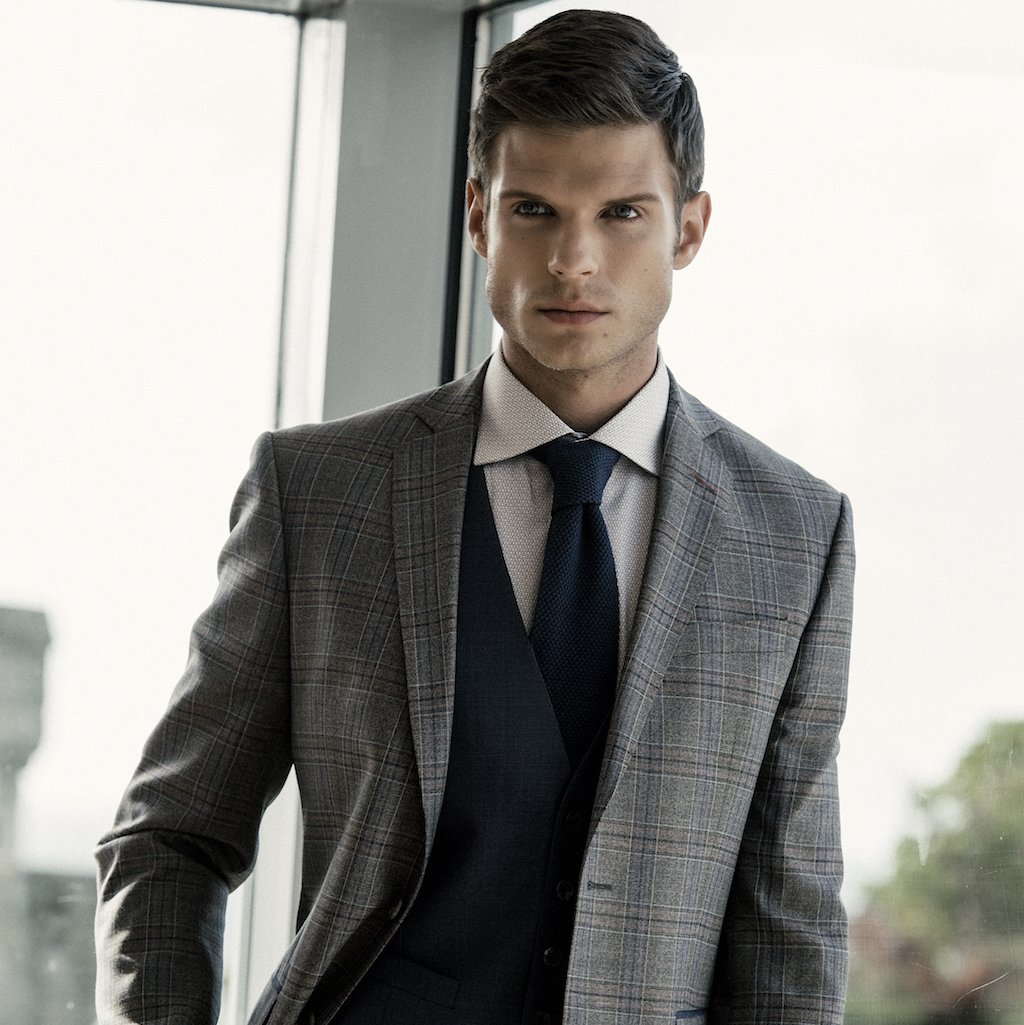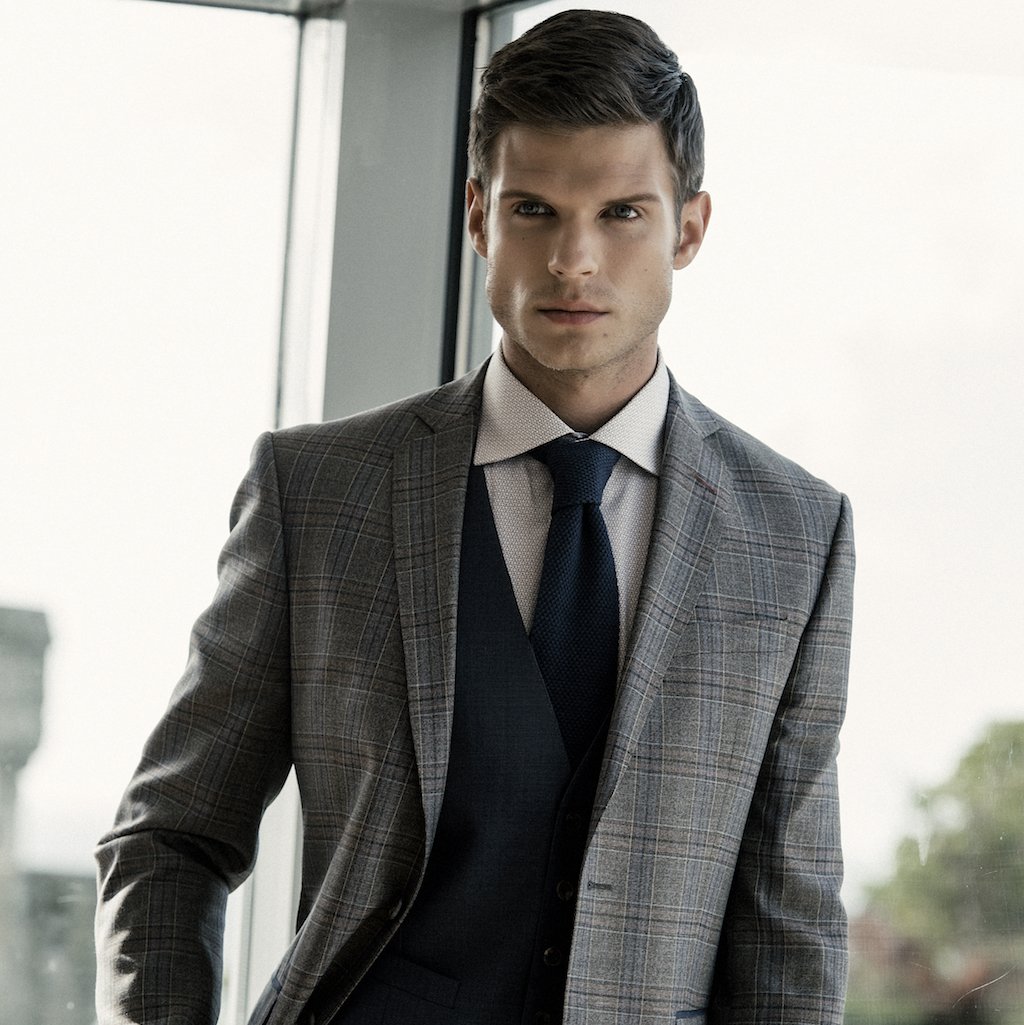 However, even though custom wedding suits are tailored from scratch to your measurements and shape, many tailors perform extra final adjustments after a second or third fitting to refine and further perfect the fit if necessary.
2. Styled To Suit
Another benefit of getting your wedding suit tailored is that you'll get the exact look you want for your wedding day – and one that you will be happy to look back on in years to come!
When it comes to styling, you and your tailor will be able to take discuss the overall wedding theme, location, weather and ensure you stand out for all of the right reasons.
These days everyone is looking for a bit of uniqueness and individuality and there's nothing more unique than a custom made suit.
3. Your Suit, Your Choice
A tailored garment offers you so much more choice than off-the-peg suits in terms of fabrics and design. You can get a suit made in lightweight wool, or linen, or cotton, allowing you to match fabric to the season and time of day of the ceremony, which means no sweltering on warm summer days. 
The textile can be matte or slightly glossy depending on the formality of the wedding and on whether you plan to reuse the suit in the future.
Top Tip: Choose a cloth that is matt rather than shiny. A matte cloth will absorb light rather than reflect it. Your suit will appear richer in colour and it will look fabulous in the photographs too.
Custom making your wedding suit means you can take your pick from hundreds of options for suiting or internal linings in different colours and patterns. Want to personalise your suit with a monogram or a patterned, contrasting lining? Go ahead and indulge yourself – after all, this is your big day!

4. Customised Patterns & Designs
Are you inspired by a suit design you saw somewhere online, in a magazine, or in a movie? Maybe you want to channel the sauve styling of the Kingsmen, or you simply want a good quality, well-fitting wedding suit that can be reused later for work or other life events. That's the whole point of opting for a custom suit; the garments can be made to match your favourite designs or modified to fit any theme or creative idea.
5. Budget Friendly
A tailor made groom's suit may not be as expensive as you might think. Most good tailors offer customised men's suiting in ranges to fit any budget. It usually comes down to the quality of fabric chosen. Often the groom can select from a more exclusive range of fabrics, and if you want to make suits for the groomsmen too, then you can opt for something more budget-friendly, this could also be your gift to them.
While the five reasons above for having a suit tailor made make practical sense, there is also a compelling emotional reason for making an investment in a custom garment. Your special day deserves an exceptional commemoration from the choice of venue and ceremony to the careful selection of your wedding attire. You owe it to yourself to spare no expense and enjoy your wedding day looking your very best.
…………………………………………………………………………………………………………………………………………………………
To find the perfect groomswear, including tailors and made-to-measure suiting

click here.
Set Feature Image: Stella York