With the growing trend for more speakers at weddings, we reveal the secret to the perfect wedding speech…
When it comes to writing the perfect wedding speech new research from Laithwaite's Wine has revealed the perfect formula to keep everyone happy: two speeches lasting seven minutes each, no stories about the groom's ex and keeping glasses topped up!
Although traditionally there are three speeches at a wedding, 40% of Brits have been to a wedding reception recently where there has been anywhere from four to fifteen speeches and one in five has heard the bride give a speech.
Despite this, over three quarters of people surveyed said that two speeches were sufficient and nearly half claimed seven minutes was the optimal length for each.
The Top 10 biggest faux pas during a speech are:
Stories about the groom's ex-girlfriend
Talking for too long
Unflattering comments or jokes about the bride
Talking about yourself and not the bride or groom
Revealing what happened on stag-do
Doing a PowerPoint presentation
Delivering a serious speech about the sanctity of marriage
Forgetting to complement the bride
Embarrassment of the groom
Attempting to improvise without a written speech
Beth Willard, Wine Buyer at online wine merchant, Laithwaite's Wine, says:
"If couples don't feel like they can cut back on speeches, then they need to start thinking about refilling their guest's glasses half way though the toast, or even pouring it slightly later to ensure it lasts and stays fizzy."
 Prosecco continues to dominate the wedding wine market, but Beth also suggests trying a French sparkling wine as these softer gentler fizzes are  more in keeping with today's wedding format.
Raise a glass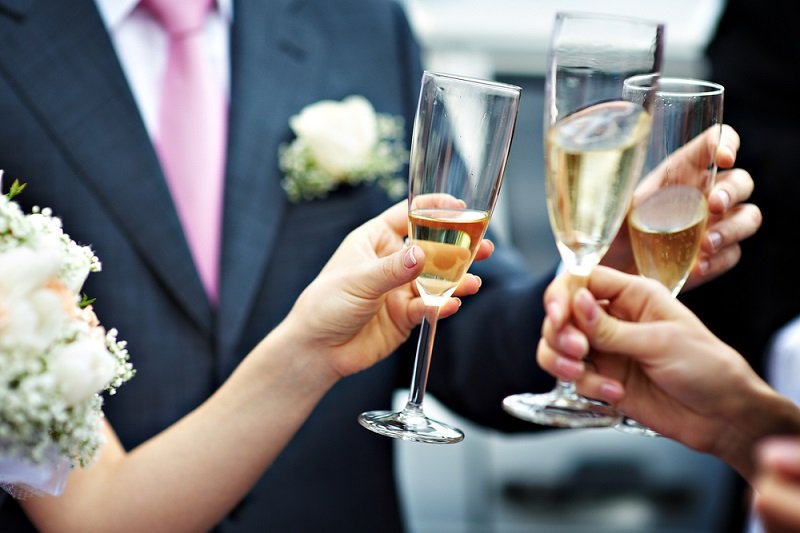 Laithwaite's most popular wines for the toast are: