With wedding season just around the corner, Harry and Meghan's wedding florist has released new bridal accessories just in time.
Floral crowns have been popular for brides for a number of years now, then last year saw the rise of guests wearing floral head pieces to weddings. Philippa Craddock, the florist who decorated Prince Harry and Meghan Markle's wedding day, has caught on with this trend. She has released exquisite faux flower headbands that will turn a few heads without taking away from the bride.
Not only are there headbands, buyers can also get their hands on faux flower brooches, perfect for when the hair is up! We wouldn't be surprised if we see the trendy Duchess of Sussex sporting the new pieces during her royal engagements!
The prices range from £150 to £1,700 and they're close to selling out on Matchesfashion.com, the website that stocks this range. On Philippa's own website, she took 'inspiration from British country gardens, with flower beds full to bursting with hydrangeas, dahlias, roses and delicate blossoms from the orchard trees.' It also states that it all started by looking back to 'centuries-old botanical illustrations housed in museum archives.'
Take a look at the collection below!
Headbands
From subtle to dramatic, these headbands will certainly add a lot to an outfit, especially a plain one. Brides will love the romantic white flower headband too.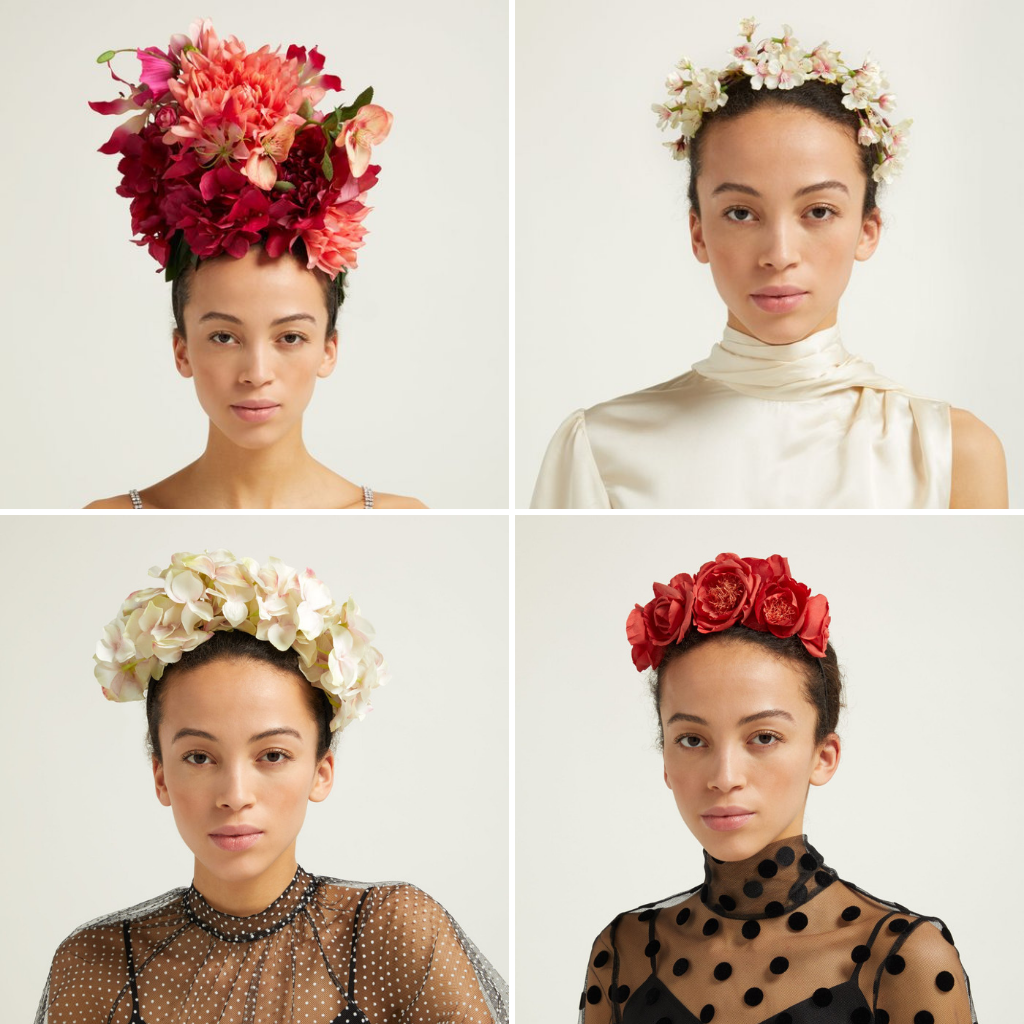 Top left – £1,700, Bottom left – £440, Top right – £464, Bottom right – £800
Hair Clips
If headbands aren't a go to, or the hair is styled up, a statement hair clip is the way to go, catching the eye of every guest!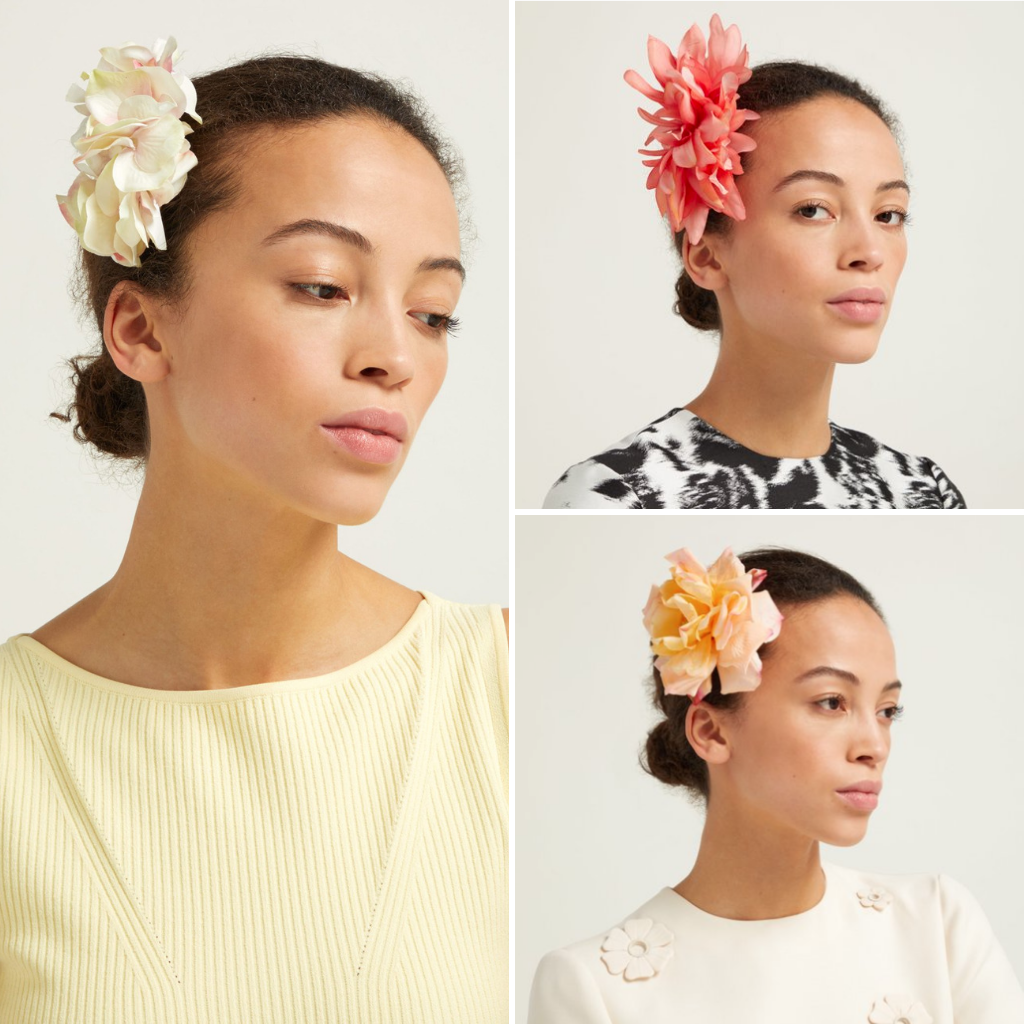 Left – £235, Top right – £228, Bottom right – £295
Brooches
For those who don't like hair accessories, they can still dress up an outfit with a statement floral brooch!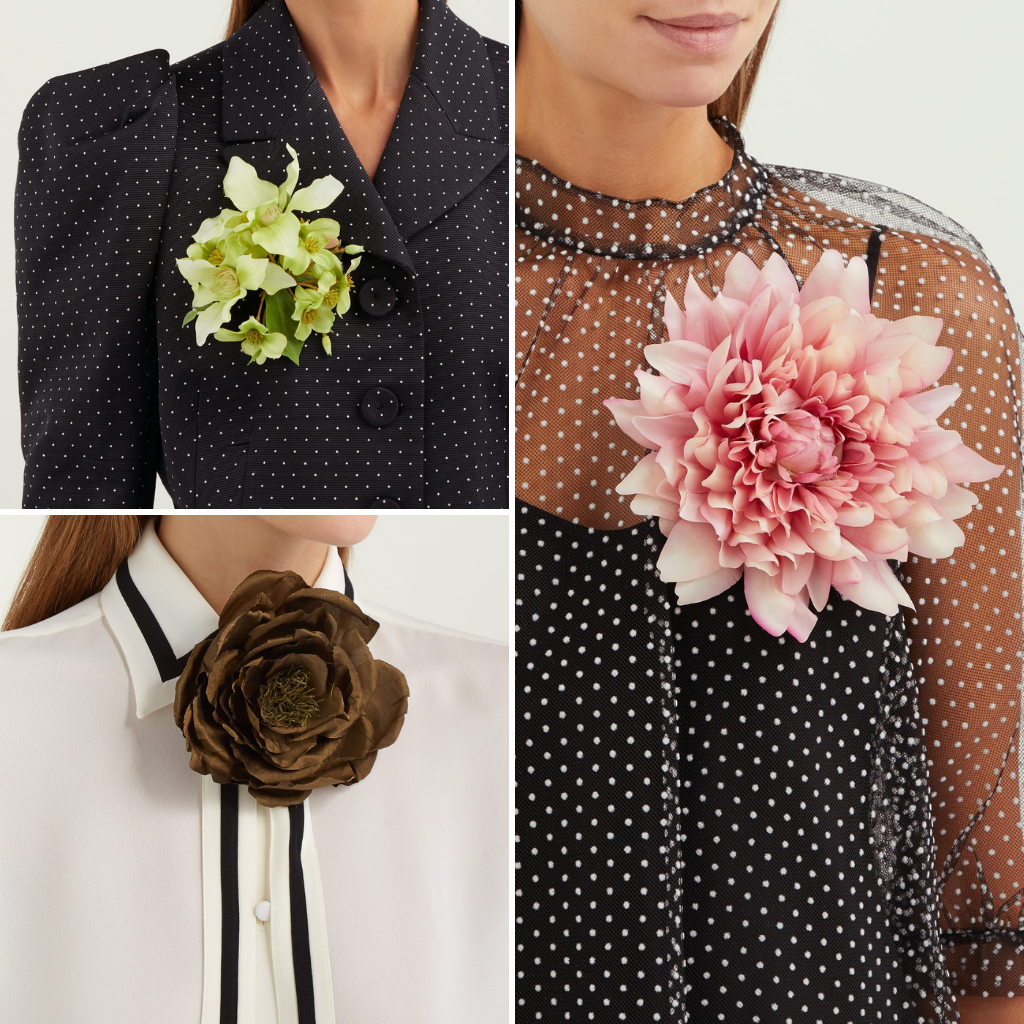 Top left – £295, Bottom left – £515, Right – £235
Set Featured Image: matchesfashion.com
Facebook Comments