For the ultimate fairy tale wedding and honeymoon destination, look no further than the historic Grand-Hotel du Cap-Ferrat, on the French Riviera.
The Cap Ferrat peninsula is one of three major capes on the French Riviera about half way between Nice and Monaco, making it the ideal location for couples seeking a luxury European honeymoon. It was in late 19th century, that Nice became the society capital for European aristocrats while also welcoming celebrities in modern times including David Niven, Charlie Chaplin , Elizabeth Taylor , Eva Longoria, Julia Roberts, Kevin Spacey and Angelina Jolie.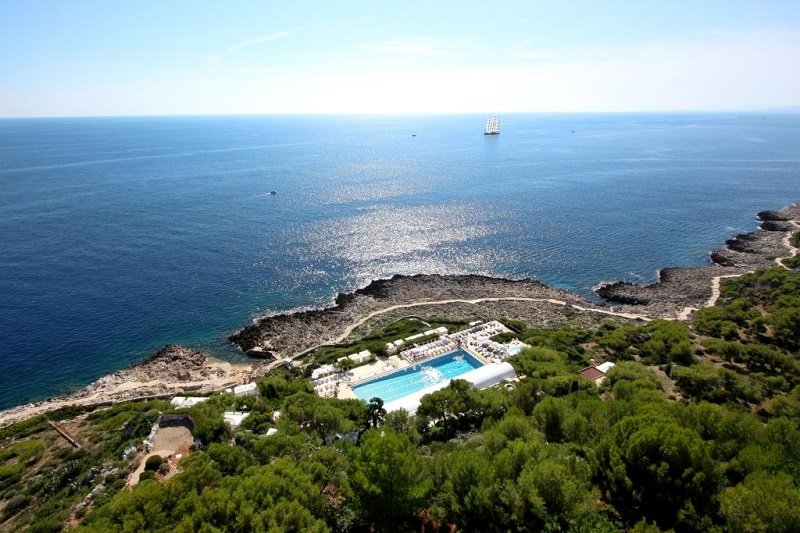 Set on the coast tip, Grand-Hotel du Cap-Ferrat, a Four Seasons hotel and a Riviera institution is simply perfect!  For those not familiar with the property, it was built in 1908, on 17 acres of land purchased from King Leopold II of Belgium. Since extensive renovations last year, this truly 5 star hotel has been given a new lease of life and for me ranks as the finest of its kind in the world. There are 74 rooms spread between the historic building and a newer addition. A number of years ago all the public areas and bedrooms were redesigned by French interior designer Pierre Yves Rochon, who also did Paris's George V.
The four-bedroom Villa Rose-Pierre offers bridal parties, friends or family members seafront accommodations, complete with a rooftop terrace for moonlight dining, an infinity pool and all the amenities offered at the Hotel. Artists who flocked to the South of France are also remembered on property with impressive reproductions by Picasso, Cocteau, Matisse, Chagall, Modigliani and Rodin used throughout.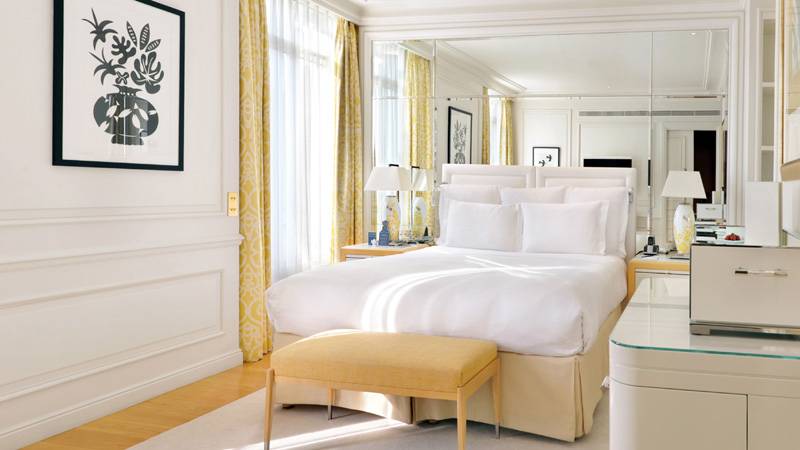 The hotel's award-winning spa features five lavish treatment rooms, including a luxury VIP suite for couples, as well as two outdoor treatment pavilions with mesmerizing Mediterranean views and spa garden with sea-view sun terraces. The Hotel's Le Grand Salon offers brides a space to get pampered and dressed before their wedding. 'Le Cap' is the more intimate Michelin star gastronomic restaurant while 'La Véranda" the all day dining option opens out onto a huge terrace spread over two levels, an ideal place for a cocktail reception.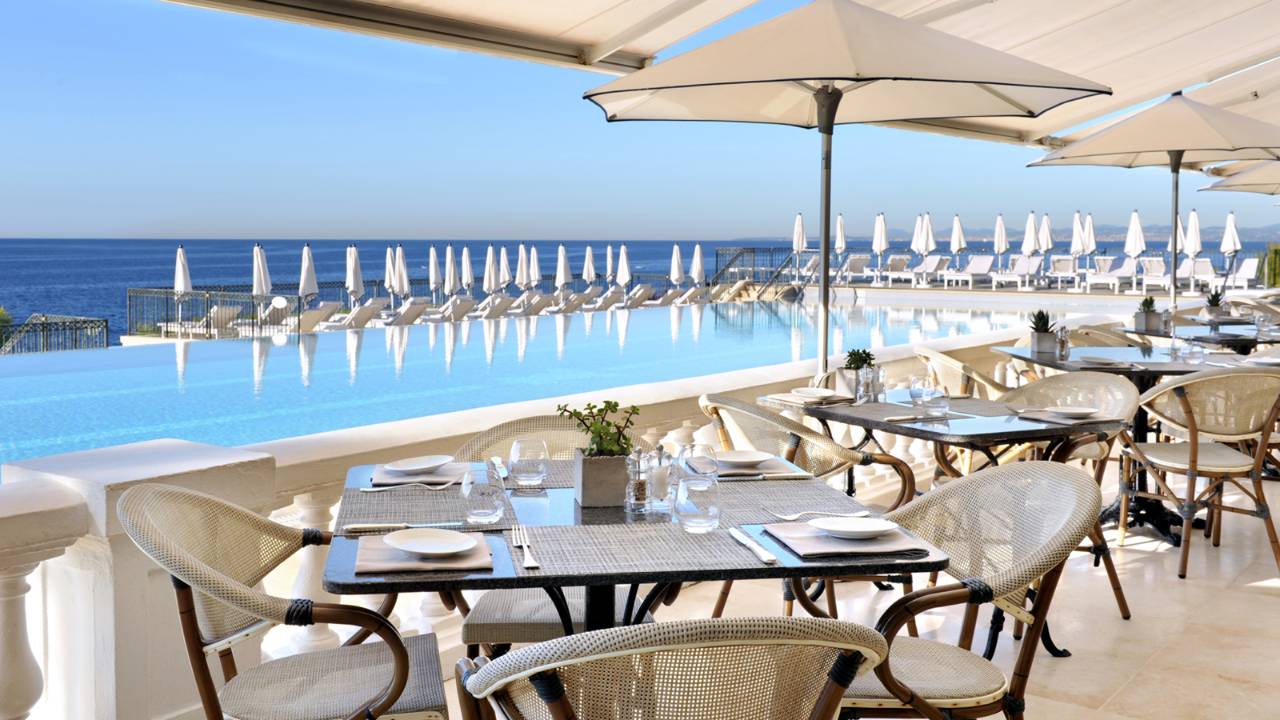 High Society Nuptials with a View of a Lifetime
The hotel's lobby area with lounge and bay windows is often used for seated dinners at weddings as the white décor lends perfectly to such an occasion. For your wedding ceremony, the Grand-Hotel du Cap-Ferrat has a stunning walk way going from the main building through the gardens towards an equally spectacular space at "Club Dauphin" a 300 m² restaurant located side by side with the hotel's amazing infinity pool which melts into the Mediterranean Sea. A ceremony could take place in the hotel's gardens or equally on the terrace overlooking the sea. The " Elegant" wedding package includes a Champagne reception (one-hour open bar with Champagne), Butler-passed canapés, Amuse-bouches, Four-course plated dinner, Half bottle of Burgundy wine, per person, One bottle of mineral water, per person, Traditional wedding cake, One glass of Champagne, per person, Coffee and tea service (with petit fours), One-hour post-dinner open bar with Champagne and full hotel linens and votive candles.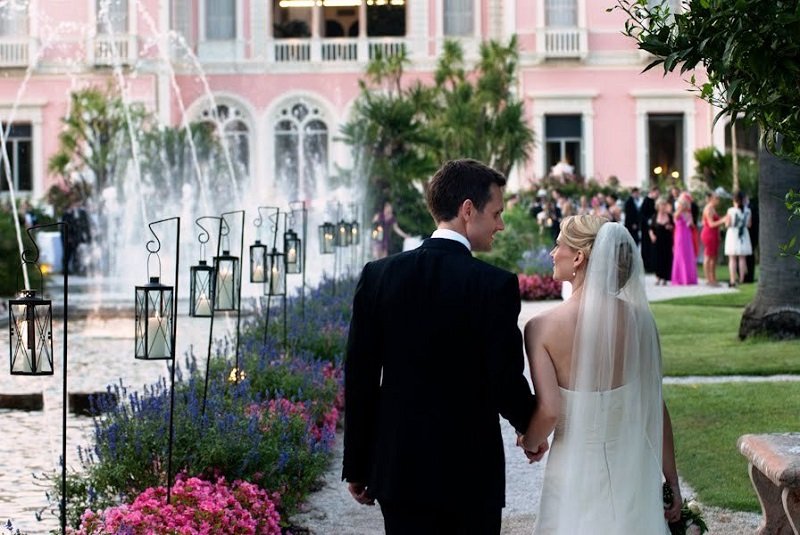 Honeymoon on the Cote d'Azur
Grand-Hotel du Cap-Ferrat also creates a five day fairytale honeymoon itinerary with a promise to balance romantic seclusion and unforgettable adventures you will cherish for a lifetime. Highlights include an educational workshop at the "Fragonard" perfume factory, a personal shopper introduction to the most interesting boutiques in Monaco, Cannes or Nice, focusing on fashion, art, jewellery or antiques. You can also learn about glass-blowing and shop for glass treasures at the factory of "La Verrerie de Biot" or simply visit Nice's famous flower market. The concierge team will be pleased to custom-design your own perfect romantic escape.
On Your Doorstep:
St Jean Cap du Ferrat town centre is small with a few boutiques, boulongrie, and a casino super market for picnic essentials, and lovely cafes. All along the peninsula you will find various beaches, all with their own unique character. The main tourist attraction is a villa built between 1905 and 1912 by Beatrice Ephrussi de Rothschild, a wealthy French socialite. She was lucky enough to be able to pick one of the best sites on the Cape dominating the sea that provides stunning views east towards Italy and west towards the deep waters of the ancient harbour. Upon her death in 1934, she donated the property to the "Institut de France" who maintain it to this day. It is also worth knowing you can hire the villa and grounds for small and large weddings. www.villa-ephrussi.com
Arrive in Style:
To get to Saint-Jean-Cap-Ferrat, fly into Nice then rent a car or grab a taxi. Grand-Hotel du Cap-Ferrat can also arrange private transfers and tours if you fancy a trip to nearby Monaco, Nice, or Eze.  Aer Lingus fly daily from Dublin to Nice.
Robert Walshe is a travel broadcaster with Q Radio www.robertwalshe.com