It's time to drive him wild and turn him on with lingerie that's not just for the wedding night!
What lingerie does in fact turn him on? While most men do have lingerie preferences, the biggest turn on for them is the fact that you've put the effort in and you're wearing something that you look and feel great in! Yes, it also has to work for you and bring out your inner Angel too!
Take inspiration from the Victoria Secret's Angels runway show – and we don't just mean the seriously sexy lingerie, you also need to embrace their confidence and know you look amazing in your lingerie and that's the difference between simply look good and being hot!
Back To Black
Men love black lingerie and most women feel great in black as it suits every skin tone and no matter if we are barely wearing anything we still think it makes us look slimmer – so confidence levels will be at an all time high! Don't think it's all about the thong and push up bra either – two of their faves, men love a bodysuit, especially one these can see through!
Red Alert
The colour red will also get his heart pounding. Find the shade that looks best on you – from flame red to burgundy there are many shades and you need to find what makes you look and feel your sexiest! Add some tight, see-through lace and you will guarantee to have his attention! Men also love a lace bralette and cheeky panties – suspenders may not be your thing, but trust us he loves them!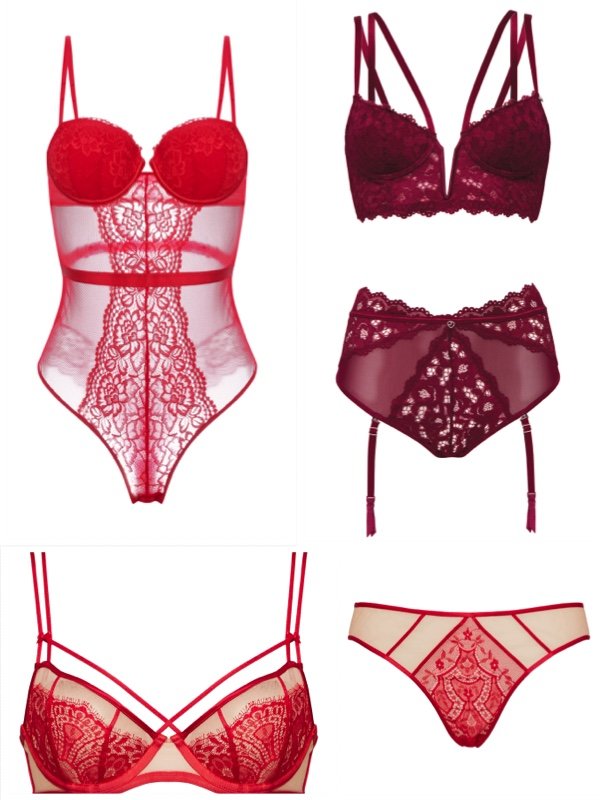 Think Print
For those of you who don't feel sexy in the traditional black or red lingerie, then set their hearts racing with some seriously sexy prints that make you feel like a bedroom goddess! What man can resist animal print and he will be totally turned on by the contrast of soft, pretty florals as you take control!
Bold & Bright
If you are the kind of gal who feels at her best when you a rocking a bit of colour, but red and black aren't for you, then why not drive him wild with a bold dynamic colour. Opt for lace or sating and spark his interest with other sexy detailing that make him want to unwrap you out of what you are wearing!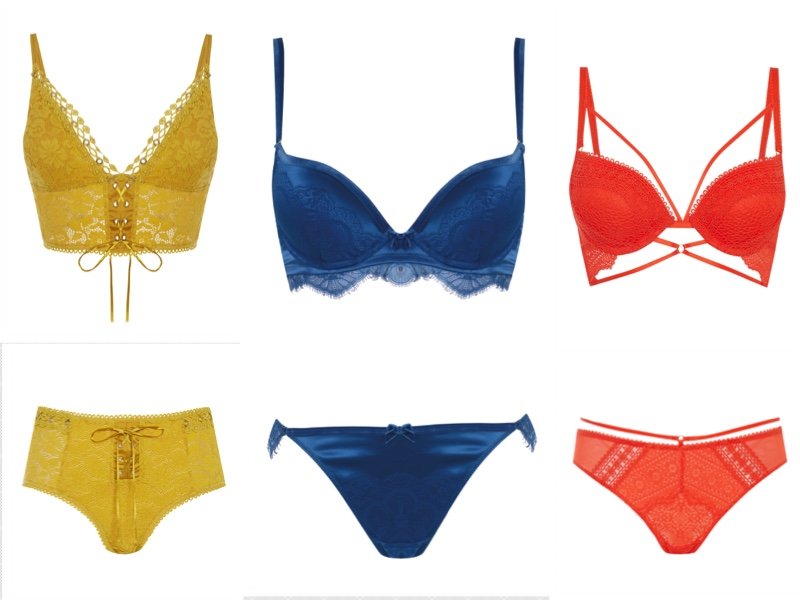 Nearly Nude
White, nude and blush tones also drive men wild – maybe it's the virginal sweetness this colour conjures up! Again whether white, nude or blush you need to decide what shade works best with your skin tone and make sure you feel great to totally seduce him!
So, taking inspiration from the Victoria's Secret runway and some of the styles you've seen here, it's time to get shopping and drive your man wild with lingerie you will both love!
Set Feature Image: Black Appliqué Bra, £30; Suspender Belt, £20; Floral Appliqué Thong, £14, Wolf & Whistle