While most brides opt for floor-length gowns, there are those who would rather go short.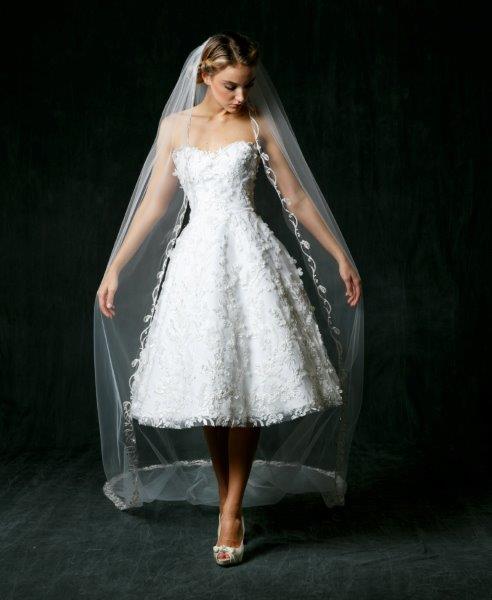 A short tea-length dress is perfect for brides looking for a fuss-free dress that allows for plenty of movement throughout the day. Often brides planning a chic, city wedding will opt for a tea-length dress that takes them from a civil ceremony to a stylish restaurant setting to dance the night away in a dress that gives the freedom to do so!
If you are having a religious service you will want to think twice about a short or mini wedding dress. Many churches have dress codes that require a skirt to reach over a woman's knees.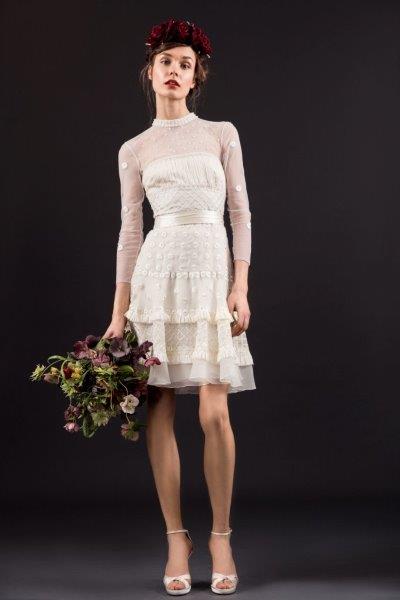 Brides aiming for a retro 50s theme for their wedding or perhaps a vintage 20s look should look at shorter styles that will perfectly complement the overall style of the day.
If you're wanting a dress that reflects your own individual style and quirky personality, you might be drawn to shorter styles. In fact, mini styles or a high-low gown that still offers the option of a train are definitely edgier options.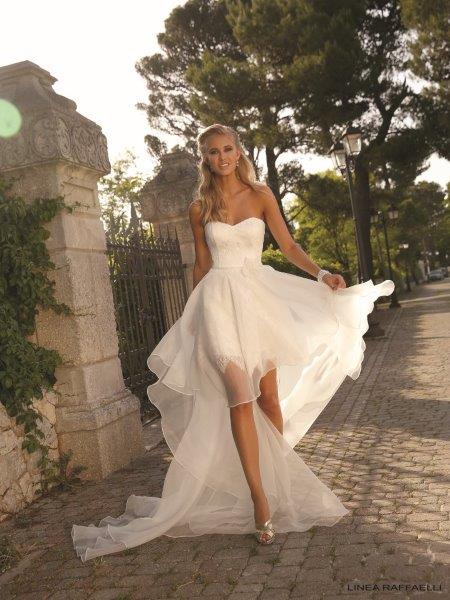 However, no matter how short you go – tea-length, mini or somewhere in between, opt for high heels to give your legs extra definition. Have fun with your footwear and play with colour and the detailing of your shoes.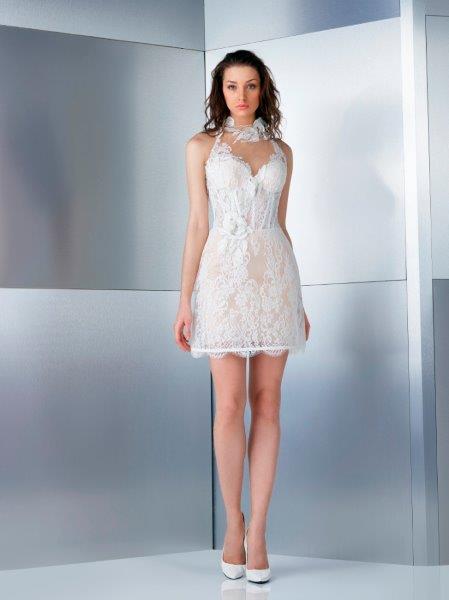 Certainly don't discount shorter styles when you go looking for your dream dress. They are more flattering than many of you might think and certainly offer an individual and memorable option for your wedding day.
Featured Image Credit: Odri from Pronovias