Budgeting tips for couples who want to save on the cost of their wedding day
Want to get married for next to nothing? With the average wedding costing over £20,000/€25,000 it's no surprise that many couples are looking for ways to make their wedding budget go that little bit further.
The DIY bride is having her moment with up-cycling and recycling becoming essential life skills.
The online money saving team at PromotionalCodes.org.uk has come up with ways to save on everything from the venue to the bridesmaids' dresses.
Delegation is key to many of budgeting tips – enlisting the help of other people can help reduce your wedding costs significantly.
Why not ask that artistic friend to design your invites for your wedding present or enlist the help of budding amateur photographer to take your pictures.
Thinking outside the box could also save you cash, like making felt flowers and scrapping entertainment in favour of garden games.
Darren Williams from PromotionalCodes.org.uk said:
"Having the wedding of your dreams doesn't necessarily mean you have to re-mortgage your house.

There are ways you can still get what you've always wanted for a cheaper price without compromising on quality.

Planning ahead and spotting the shortcuts are the best ways to cut down the huge costs."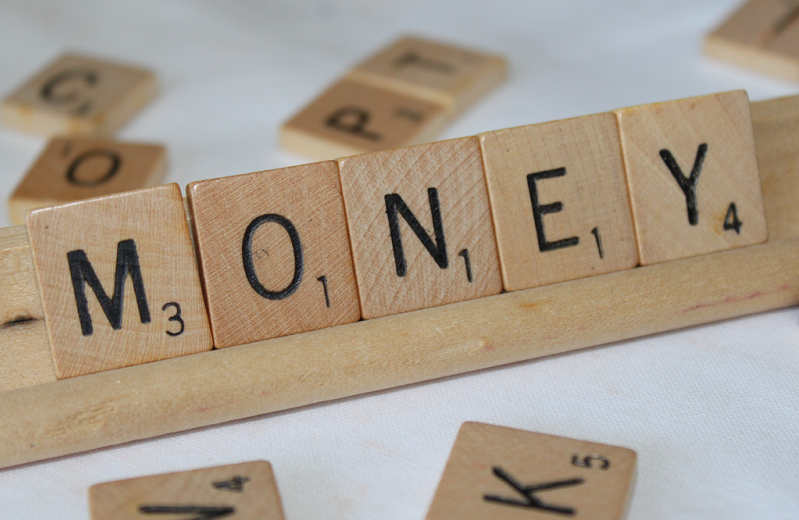 Here are the site's top ways to save money on your wedding day:
Wedding dress
Average cost: £1,378
Budget cost: £150
If your wedding dress is something you're happy to cut back on, there are a few things you can do to save money. There are an increasing number of high street stores with their own wedding dress range starting from around £150. Or alternatively if you are willing to go second-hand, some charity shops have some amazing wedding dresses.
Reception venue
Average cost: £3,919
Budget cost: £300
If you're happy with something a little more low key, why not have your reception at your local? Village halls are also becoming an increasingly popular choice, with some charging as little as £4 an hour.
Catering
Average cost: £3,959
Budget cost: £650
Try to think beyond chicken and fish for your catering. Hog roasts are always a hit if you get lots of great sides, sauces and salads. Try having your wedding later in the day too so you only have to feed your guests once as opposed to lunch and dinner. Brunch weddings are very on trend.
Photography
Average cost: £1,046
Budget cost: FREE
With the rise of Instagram there are more and more budding amateur photographers out there so why not ask a friend or reach out on social media? They might even do it for free or at least for a fraction of the cost of a normal photographer.
Flowers
Average cost: £638
Budget cost: £20
Try experimenting with paper flowers, buttons bouquets or felt florals. You can make all of them yourself and you'll be able to keep them afterwards as a memento.  Alternatively ask a green-fingered friend to put you together some beautiful posies from their garden.
Cake
Average cost: £300
Budget cost: £100
Instead of shelling out on a wedding cake from a top end bakery, why not ask a family friend to do it for you? They know you better so will come up with something perfect for you and your other half. Offer to pay for the ingredients and their time though – a wedding cake isn't a quick job.
Entertainment
Average cost: £773
Budget cost: £50
If you are about to fork out for a pricey band to keep you guests entertained, have a rethink and see what quirky entertainment you can come up with. If you're having a summer wedding, why not pick up some fun old fashion garden games like bowls, ring toss or hire a coconut shy? Your guests will have a blast and it will save you cash.
Shoes
Average cost: £161
Budget cost: £35
Unless you're extremely sentimental about shoes, chances are after your wedding day you'll never look at the shoes your wore again, let alone wear them. So why not hire some for the day? You can get a fabulous designer pair for less than £35.
Invitations and save the date
Average cost: £271
Budget cost: £110
If you have an artistic flair or a friend does, do a design yourself then take it to your local printers to have them done up nicely. Or alternatively, make them yourself. Get a gaggle of friends to help along a few bottles of wine to keep the production line going.
Veil
Average cost: £138
Budget cost: FREE
This could be an excellent time to exercise the old 'something borrowed" adage. Ask if a friend or relative would mind lending their veil to you for the big day.
Bridesmaid dresses
Average cost: £436
Budget cost: £50
It's time to hit the high street for some simple dresses that won't break the bank then have fun with accessories. Tie a pretty ribbon round the bust or add some lace trimmings.
Grooms outfit
Average cost: £439
Budget cost: £150
Get a suit instead of a tuxedo, they can look just as handsome but will cost a lot less. Renting can also end up being more expensive than buying as well. Remember, you can resell afterwards.
Hair and make up
Average cost: £301
Budget cost: FREE
Unless you are desperate for it, you don't have to have a make up artist and stylist for your big day. Do the make up and hair yourself or ask one of your bridesmaids to do it for that pampered feeling.
Wedding rings
Average cost: £809
Budget cost: FREE
If you don't want to fork out lots for your wedding ring, try going vintage or ask for some hand-me-down family heirlooms. You might unearth some gems.
Honeymoon
Average cost: £4,413
Budget cost: £1,500
Check out what discount codes you can get online and you'd be surprised at how much you could save. Also try and stay close to home (or opt for a mini moon), the money you save on travel you can put towards a nicer hotel room.
Total average cost: £18,981
Total BUDGET cost: £3,115
Average cost figures taken from http://www.bridesmagazine.co.uk/planning/general/planning-service/2013/01/average-cost-of-wedding