Excitement is building for the royal wedding of Prince Harry and Meghan Markle and everyone is excited to see not only the details of the big day, but also how the guests will interpret the dress code!
Spring is a beautiful season to host a wedding, opening up a range of opportunities for the perfect wedding guest outfit, whether your style is pretty pastels, fancy florals or chic metallic's there is something for everyone. We don't know what people will be wearing to the royal wedding, but we anticipate that they will choose their best attire! What's more, the official invitation to the royal wedding called for 'uniforms, morning suit or lounge suit, day dress and hat' so we expect to see more refined choices…
So if you're attending a formal affair (or are lucky enough to be attending the royal wedding!) we have gathered some of the hottest high-street dresses perfect for a formal spring wedding…
For the Ladies
In keeping with other royal festivities and occasions, attendees of the royal wedding this Saturday are expected to wear a knee-length dress and a hat or fascinator to smarten things up. Check out our top SS18 picks of dresses which could perfectly fit the bill:
Patterned dresses
If you're looking for something that's elegant, timeless but that makes a statement, these patterned dresses could be the perfect option. Combine with a matching jacket and a chic fascinator to complete the look.  For uber-stylish guests, check out this gorgeous on-trend polka dot gown from Coast.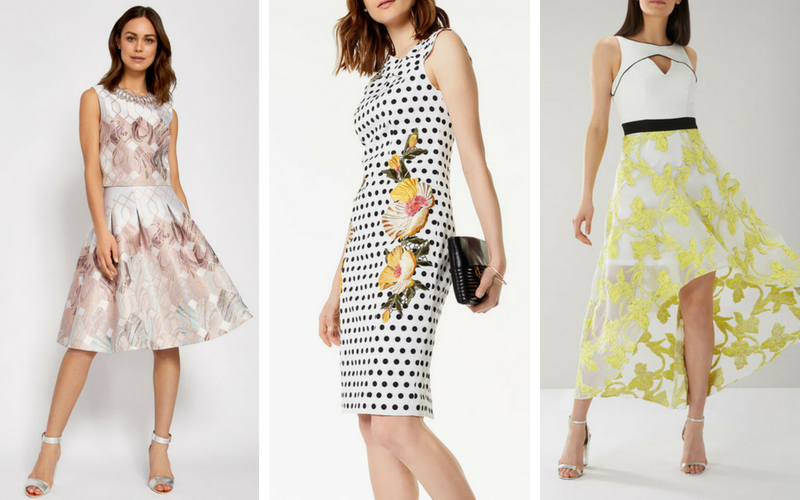 Royal Blue
Want to fully embrace the regal theme? Opt for a classy royal blue gown in an asymmetric cut to channel sophisticated chic.  We love this classy midi dress by Hobbs- a favourite designer of the Duchess of Cambridge!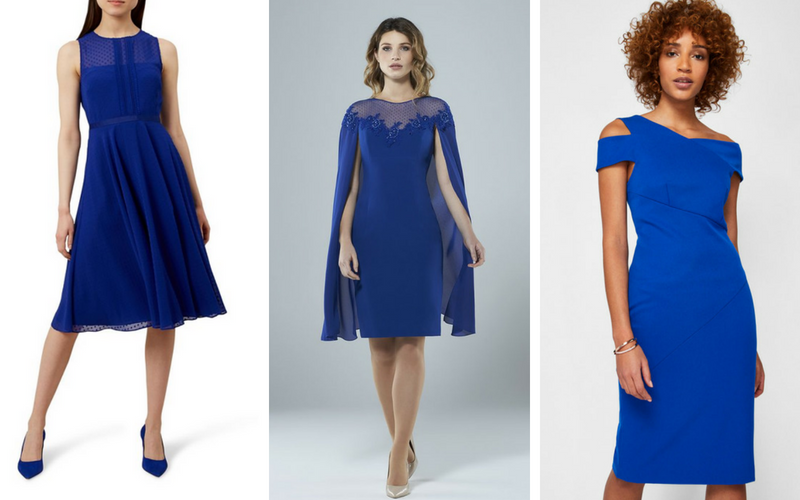 Pretty Pastels
What's a wedding without pastel dresses, right? These soft hues of lemon, mint green and blush pink are the perfect tones for a spring or summer wedding guests. to keep things looking sleek, combine these gowns with a cream jacket or matching cover-up and headpiece and you'll fit right in with the royals!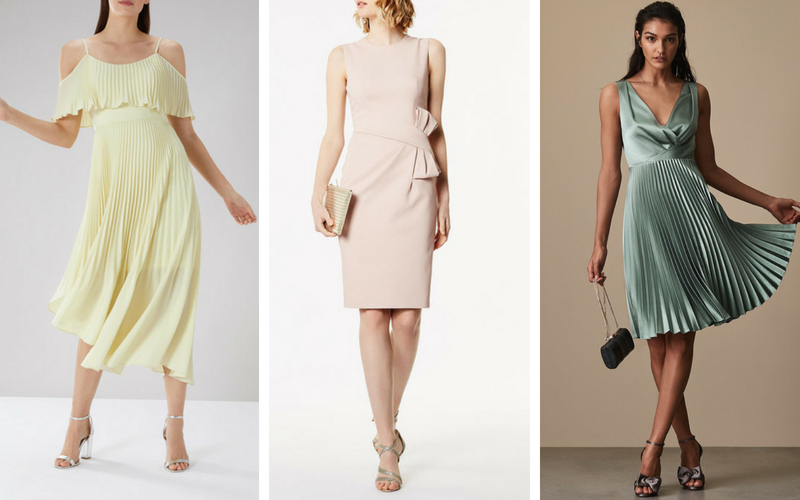 Bespoke
However, if you're looking for something extra special for such a formal occasion – something with the 'wow factor' –  why not consider working with a local designer to create a bespoke dress just for you.  Mary Rose McGrath, a womenswear and bridal designer based in Belfast, offers just that. Whether your looking for a unique wedding guest outfit, Mother of the bride outfit, bridal or bridesmaids we think this is a fantastic idea and a great way to stand out from the crowd!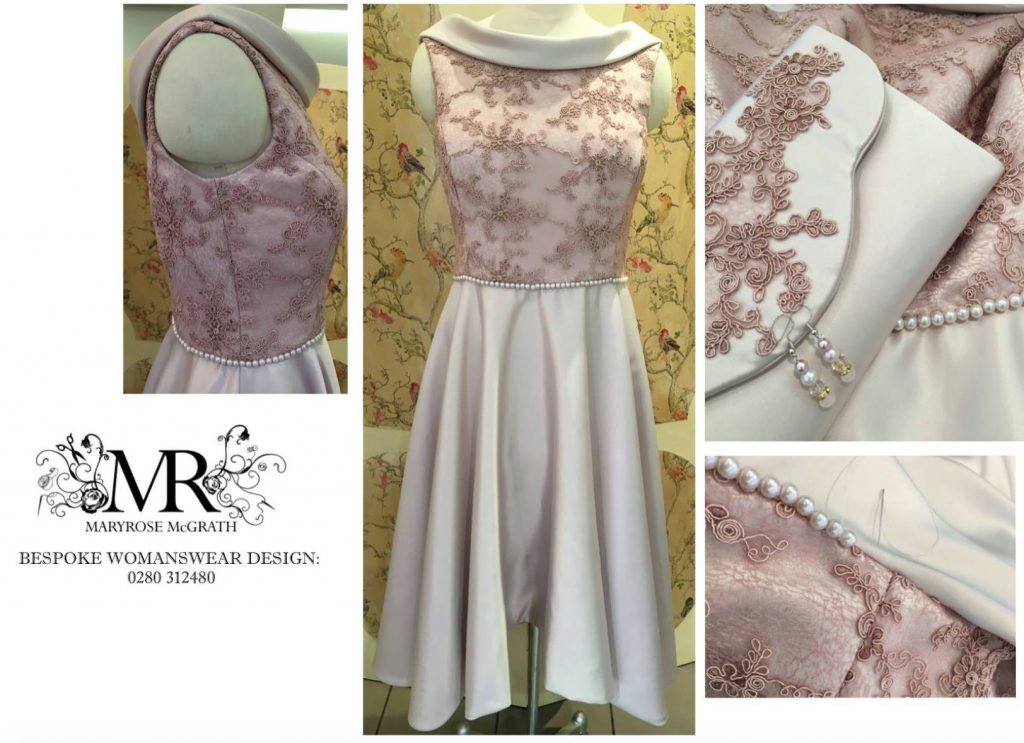 For The gentlemen
Per the official wedding invitation to the royal wedding, men are required to dress in very formal attire by donning a traditional morning suit or a lounge suit. For more formal occasions, the morning suit is a classic, and will stand the test of time.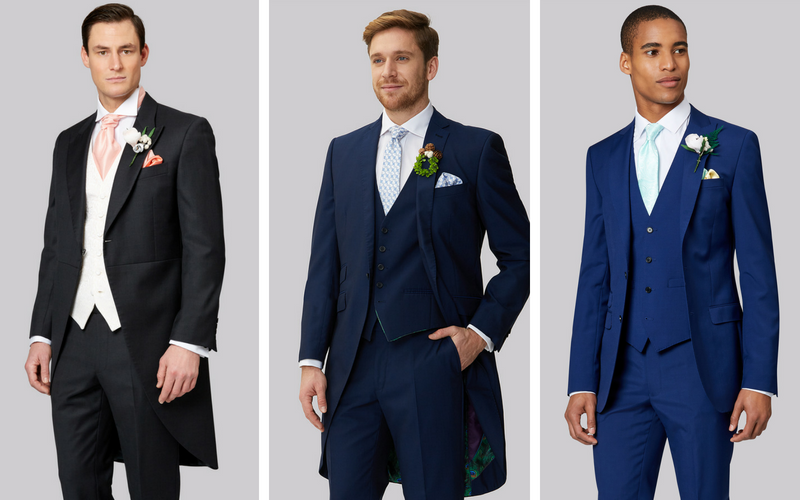 Members of the British Monarchy must wear their ceremonial uniforms, like Harry did for Prince William's wedding in 2011.
For more information, help and advice on finding the perfect wedding guest outfit click HERE.
Set Featured Image Credit: Chi Chi London