It's been two months since Victoria Secret supermodel Miranda Kerr tied the knot to Snapchat founder Evan Spiegal, with all details and photographs of the day being kept closely under wraps.
However, the couple have now shared intimate details (and the most BEAUTIFUL images!) of their private garden affair with US Vogue.  Although we adore all aspects of their rustic themed nuptials in the Californian hills, we are all swooning over Miranda's incredible wedding dress, only recently revealed to the public for the first time!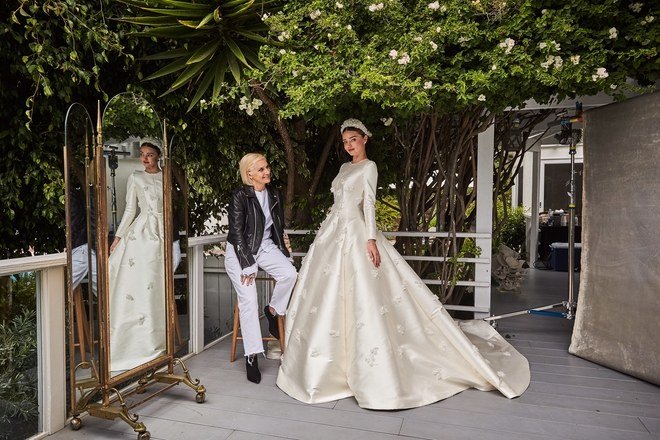 Miranda's bridal gown was a Dior haute couture creation, designed by the fashion houses' new artistic director Maria Grazia Chiuri. It featured a structured and dreamy buttered coloured satin skirt, a high neck, full-length sleeves and finished with appliqué of lilies of the valley.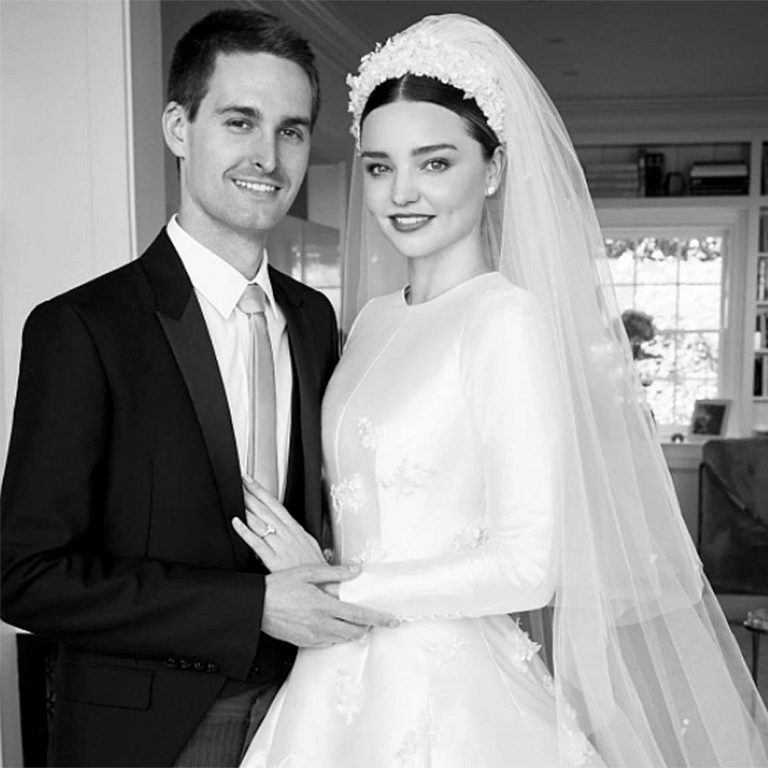 Maria Grazia Chiuri explains that her amazing creation is inspired by the iconic gown worn by Grace Kelly at her 1956 wedding to Prince Rainier of Monaco. Staying true to what Miranda envisaged for her big day, and paying attention to her sense of style, Miranda explained to Vogue how her gown fitted her dream perfectly, adding:
"I've had a lot of fun with fashion, and I used to be more wild, free, and bohemian. But in this period of my life, my style is more pulled back… my greatest sources of inspiration have always been Grace, Audrey Hepburn, and my grandmother, who at 80 has an effortless chic style: a nice pant, a white blouse, a scarf and a little heel"
Designer Chiuri says Kerr "wanted something like a fairy tale… a dress that was emotional and simple at the same time, [one] that fully covers you and creates a sense of purity and mystery". Feeling proud of her Dior bridal gown, she added "honestly, I couldn't have imagined a more beautiful wedding dress"
 Classical Comeback
Classic cuts and vintage styles are a huge trend in the bridal industry at the moment, featuring key elements such as full skirts, high necks and long sleeves similar to Miranda's dreamy bridal gown. The high-profile weddings of both Kate, the Duchess of Cambridge and Pippa Middleton has seen elegant and vintage bridal gown sales soar- and this trend is set to stay for 2018. With a focus on high-necks and long sleeves, feel like a royal for the day and be inspired by these classic wedding gowns hot off the bridal catwalks.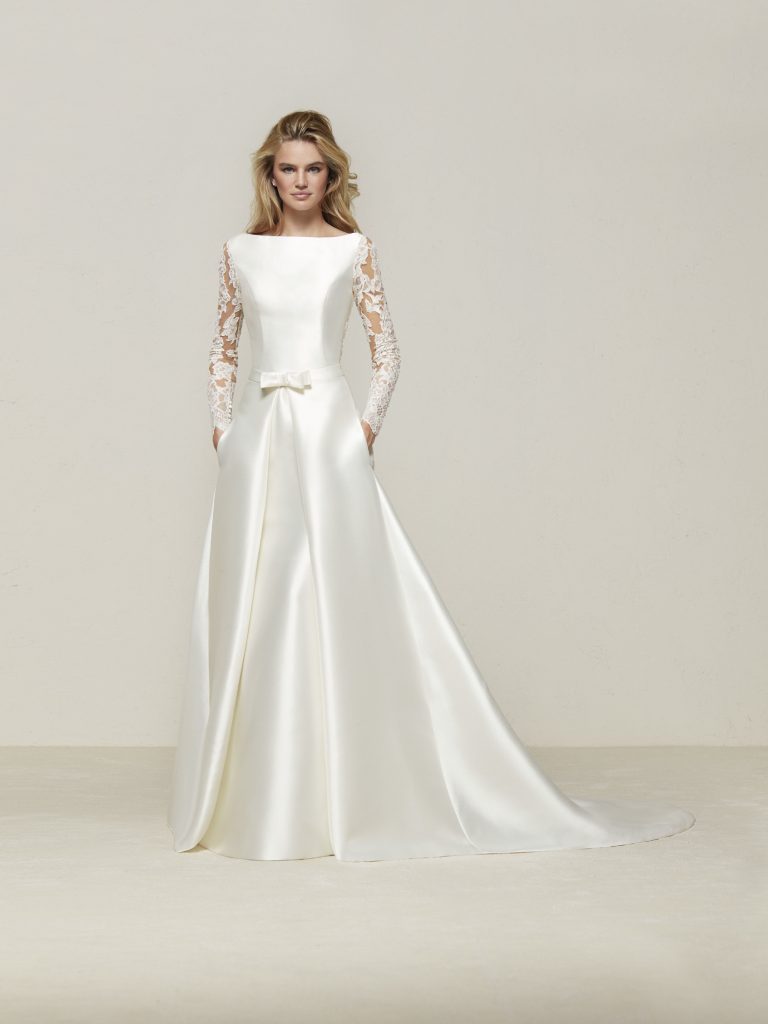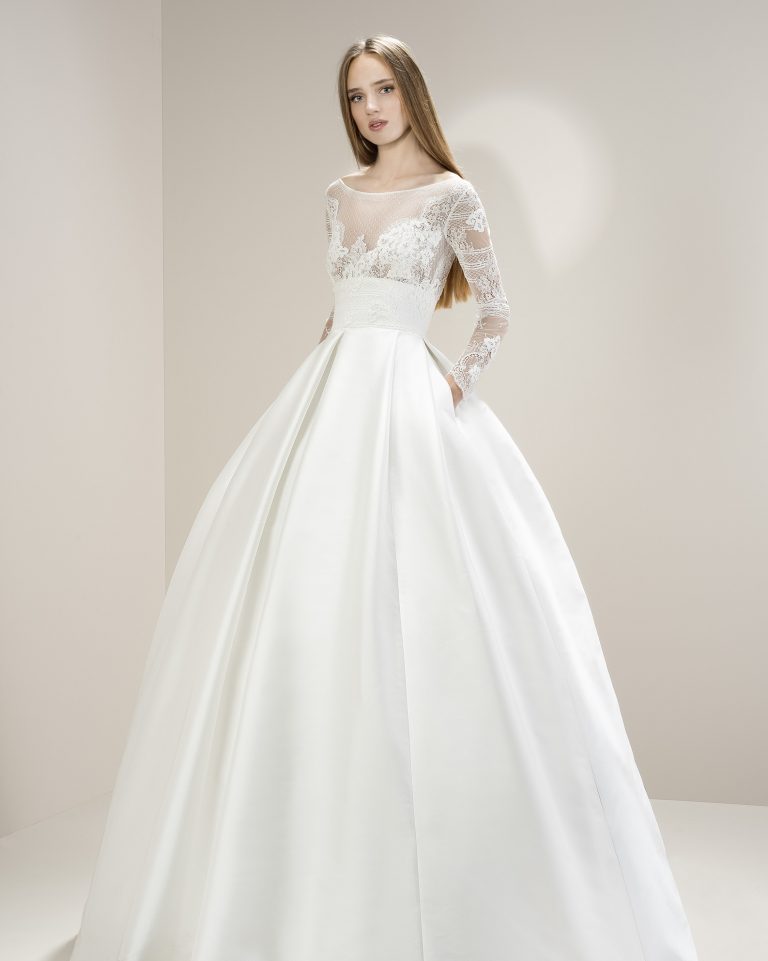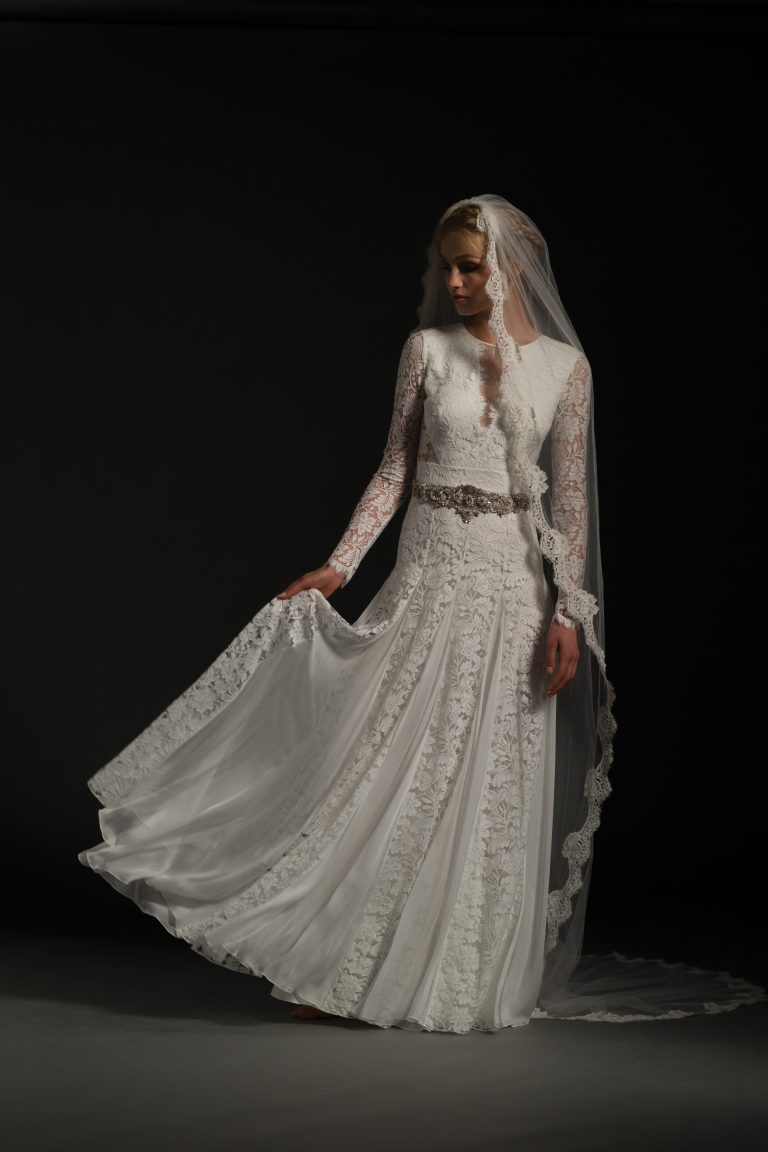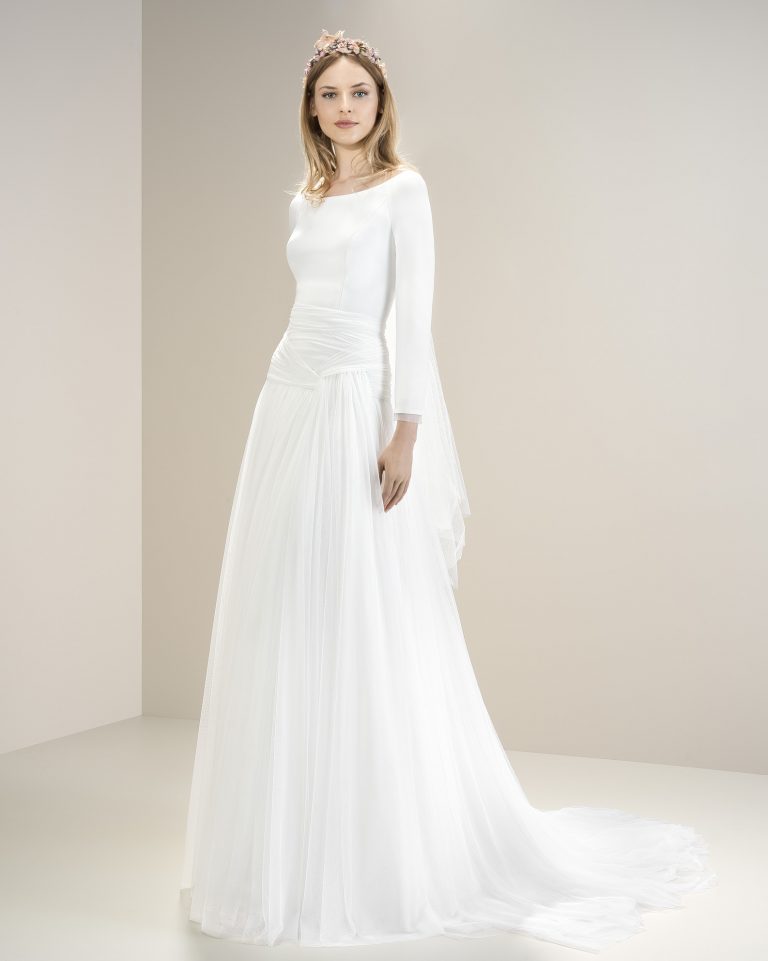 Set Featured Image Credit: Miranda Kerr Instagram | US Vogue | Photo: Patrick Demarchelier