We chatted to the team at Kenneth Winston's plus-size label, Femme, to find out how the fuller-figured bride should make the most of their gorgeous curves up to and on their wedding day.
No matter what size or shape you happen to be, dressing for your wedding day is a daunting task. Its the one day where all eyes are on you and we know that looking and feeling perfect helps you to have what will be one of the best days of your life.
Finding your dream dress is a big part of that and like any fashion choice, body shape should be taken into account when picking a style and not just the latest trends. We chatted to the experts at Kenneth Winston to find out what they think brides need to remember when shopping for a wedding dress, picking a wedding dress, and also to take a sneak peak at their brand-new S/S 2016 Femme Collection.
Start Looking Early for a Bridal Label you LOVE
Don't leave everything until the last minute and hope you'll find a dress you will instantly love. Start your search at least a year before the wedding and research different brands, styles and fabrics. Many brides don't realise that often finding the right dress is just as hard as finding the right groom! Do your homework and you won't regret it.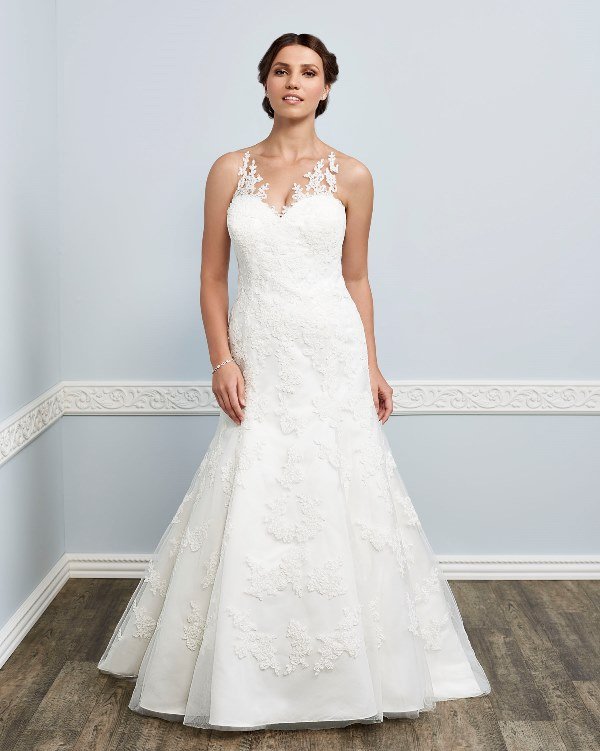 Call Ahead to Enquire Who Stocks What & Make Appointments
Most bridal boutiques are appointment-only and need a bit of time to get their space ready for your exclusive visit. "Just popping in" is a big bridal no-no, and calling ahead also means that the shop experts can plan carefully for your visit and get in the right sizes, styles and shapes that you'd like to try. There's nothing worse than turning up to find they have nothing for you to try on.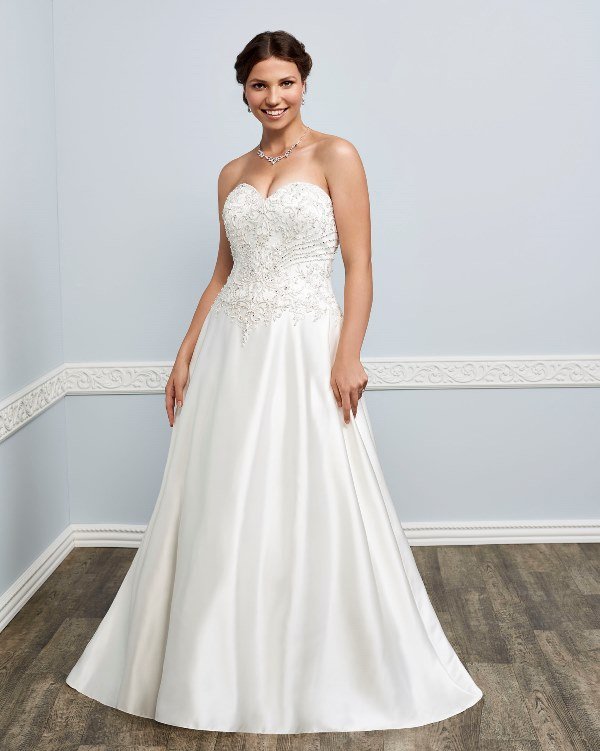 Experience Matters
Head to a bridal boutique which you know has a wealth of experience and knowledge in the bridal industry. You don't want advice from someone who knows nothing about wedding dresses, or has no interest. Also, reconsider if you intend to buy online. Without help, guidance and at least one dress fitting you are practically guaranteed a problem on your big day.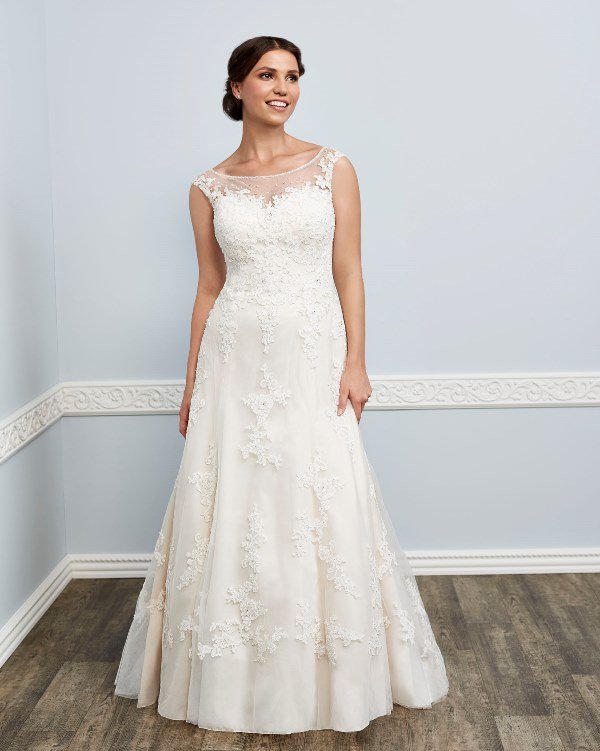 Size Doesn't Matter
Women tend to think in terms of size, but size really doesn't matter as long as it fits! Wedding dresses are notoriously tricky when it comes to sizing and a size 14 woman in one style of dress, could be a 18 in another. Don't get bogged down by numbers when all that matters is looking and feeling great.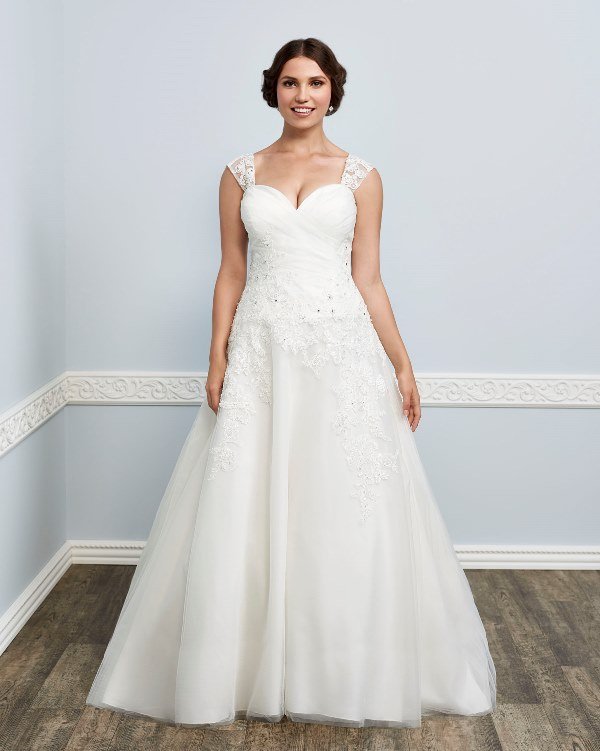 Changes are Possible!
You don't have to buy that dress exactly as it is on the hanger! Changes are welcome and very much possible. Whether its a new bodice, a different fabric, a shorter hemline or extra sparkles- most wedding dresses can be tailored to suit your individual requirements.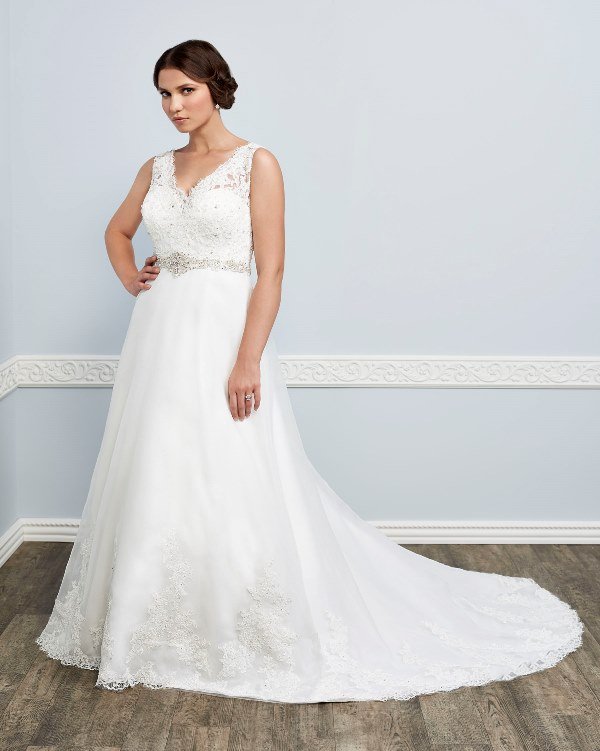 Search for Structure
Boning in a wedding dress is essential if you are blessed with a curvier chest. Most plus-size gowns are fitted with strong support in the front to make sure you can emphasise your chest if you wish to, and dance all night without discomfort!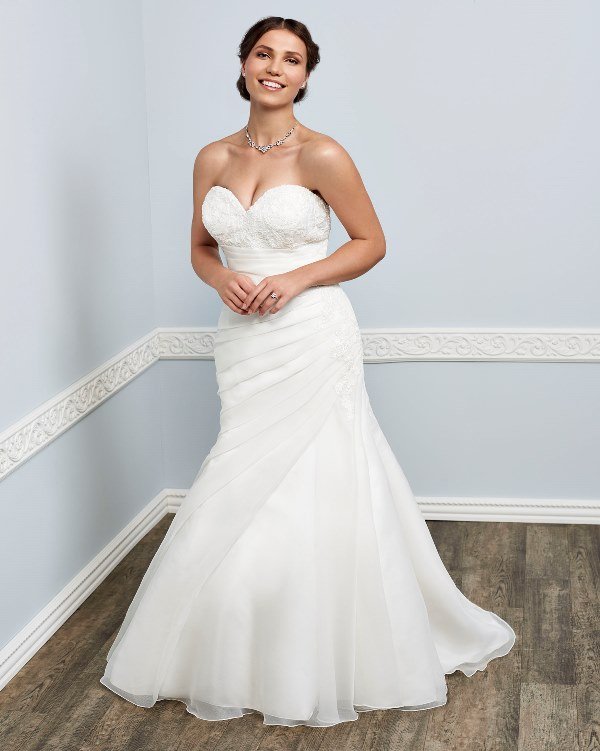 Embrace Shapewear
Don't shy away from the Spanx… they are your friend! Regardless of your shape, Spanx are ideal for smoothing you out and creating curves in all the right places.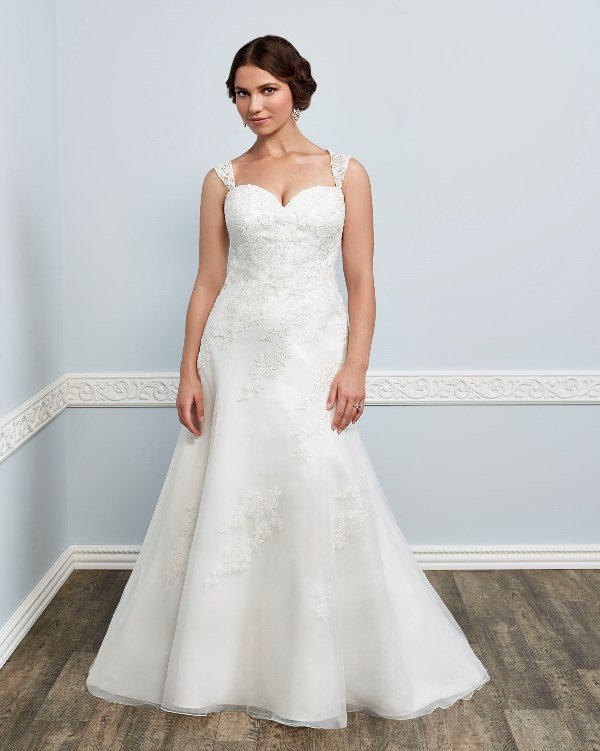 Be Fabric-Wise
Some fabrics are more forgiving than others. Taffeta is a great choice for the curvier bride, as well as ruched satin. Others can be harsh on the body and show off a little more like you asked for, as well as not have an adequate amount of give for ease of movement. Practice dancing in your dress to get an idea of how it will feel on the night.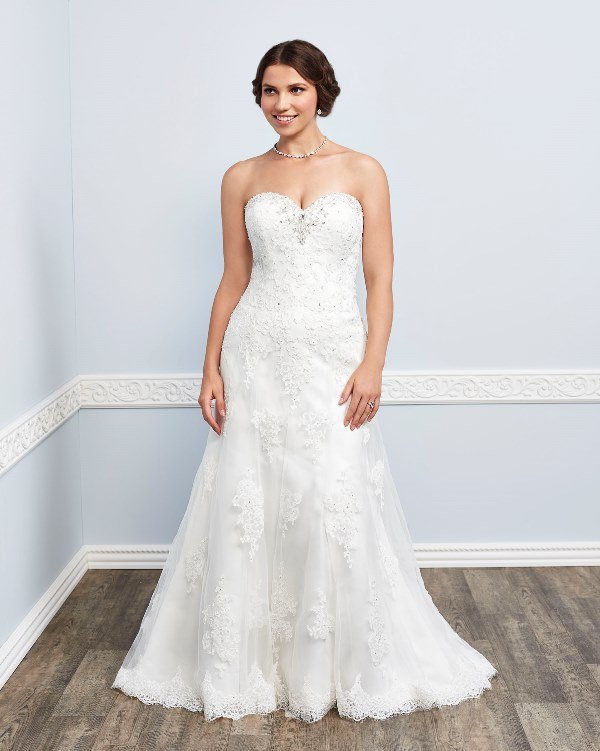 And last but not least… Wear it with confidence!
Whether you are at your first fitting, or strutting down the aisle like it's a runway, a wedding dress always looks its very best when worn with confidence.
Styles we love for the curvier bride… mermaid, a-line, ballgown and empire.
Visit the Wedding Journal Show in Belfast (18th-20th September 2015) or Dublin (26th & 27th September 2015) to view the new Femme by Kenneth Winston collection on the Style Stage twice daily.