Wondering what to wear to your daughter's summer wedding? We take a closer look at the options available and offer advice on what might suit you…
Summer Brights
Come summer, there's no escaping pops of brights and it's the one time of year when it's perfect to be that little bit bolder with your colour choices. Bright colours can really lift your mood, so if all the wedding prep has been getting on top of you, slipping into a sunny yellow or fuschia pink will instantly lift your mood on the morning of the wedding!
Zesty, bright colours looks great on a sunny day with blue skies, and while this can't be guaranteed even in the summer in Ireland, if your daughter is planning a destination wedding where good weather is guaranteed then you might want to consider wearing citrus shades of orange, yellow or lime green.
If you aren't confident about wearing a bold colour from head to toe, use it to lift darker shades of black or navy or lighter white and beige – even if just with a fun, bright accessory to add a bit of colourful cheer!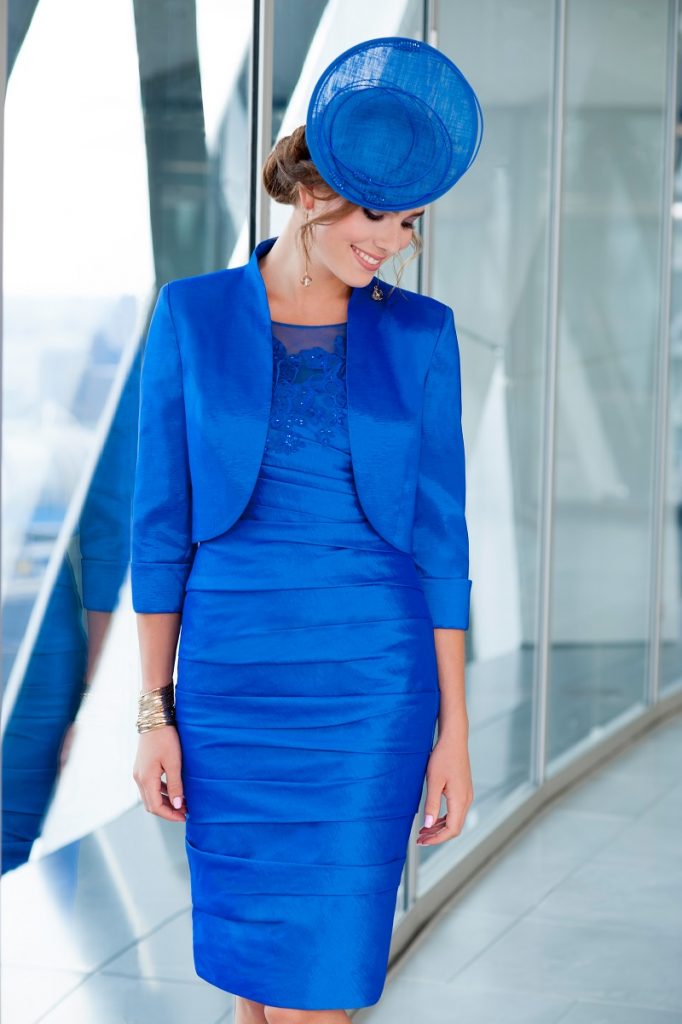 Who They Suit
Bright colours suit everyone, but obviously it's about finding the colour that works best on you depending on your hair colour and skin tone. Brunettes look great in hot pinks, royal blue and sunny yellows. They can also carry off orange really well. Blondes tend to look good in blues and certain shades of pink, yellow can be trickier so perhaps opt for the zesty greens instead. Redheads can strike the right cord in pink and greens always look amazing.
Summer Florals
Summer floral prints are pretty and romantic and will allow you to wear print if this is your preference.
For mum's looking for a more individual look – why not consider one of Diane Von Furstenberg's floral print wrap dresses or try UK labels Rixo which mixes floral prints across their range of midi-length skirts and dresses.
For those wanting the more conventional mother of the bride look, you might prefer to opt for a knee-length floral dress accessories with a plain coat or jacket or vice versa and keep the print on the item of clothing that can be easily removed as you switch up your look from the ceremony to the evening reception.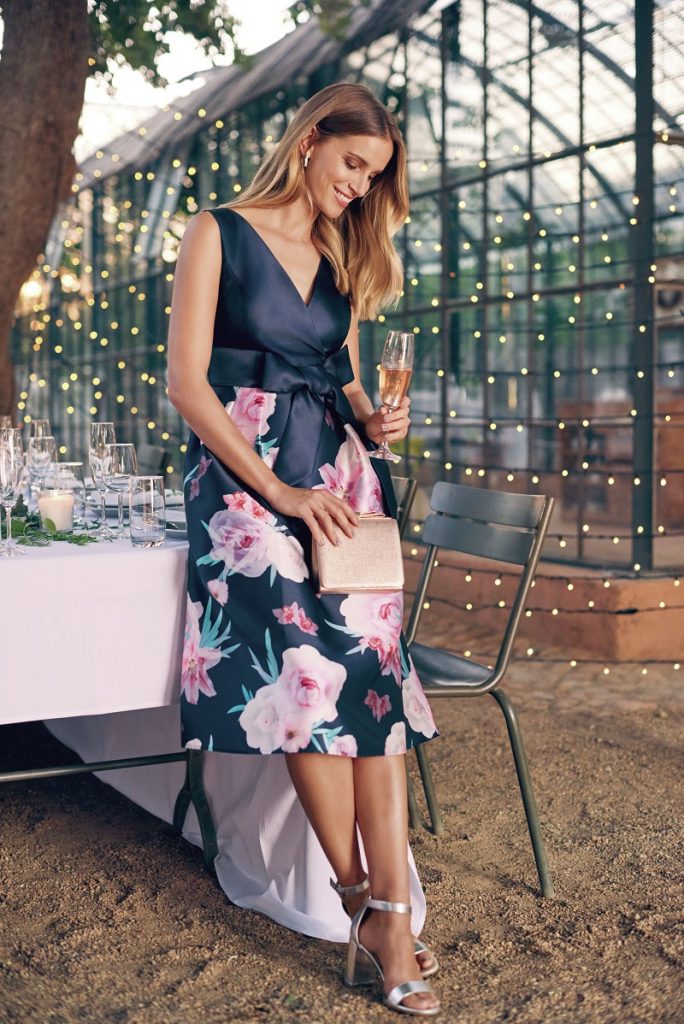 Who They Suit
Florals are tricky, you do need to decide what you like and then if it suits your shape and size. If you have a neat hourglass shape, you have the perfect body proportions for a floral printed dress. Floral print should be avoided if you don't wish to add volume to your body and embraced if you do! For example, on a pear shape floral print floral print works great on the upper part, but not at all on the lower part. It simply will make the hips look broader and as result the body shape will look unbalanced.
Summer Neutrals
Nude tones are the elegant alternative to summer's bold colours and prints. The secret is to find the tone that doesn't leave you looking washed out, so it's important to try on various shades to find the one that is perfect for you.
A lot of mother of the bride outfits in neutral tones incorporate a bit of sparkle to lift them. It might be a bit of sequins or embellishment on the lace of silk, but a bit of shimmer adds an elegant glamour to neutral shades of Champagne, beige and cream.
We would also advise wearing neutral shoes and accessories to finish off your look for a truly polished look, alternatively a metallic gold or silver bag or shoe could work well.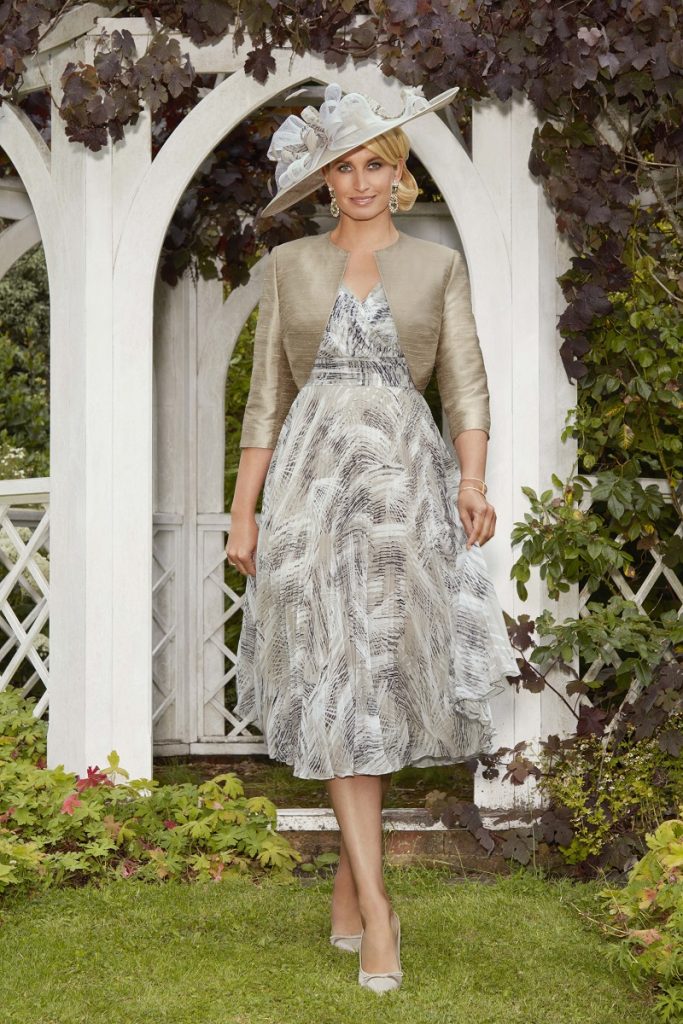 Who They Suit
If you are fair with pale skin rather than white, light beige and stone, choose richer shades such as sand, camel, khaki and slate grey – neutrals that add warmth. If you are olive/darker skinned then light beige and white will generally be more flattering, definitely avoid neutrals that are too close to your own skin tone.
Summer Pastels
Shades of mint green, powder blue, lilac, pale yellow and candy pink are popular colours for mothers of the bride who wish to tone with the colour of the bridesmaids at their daughter's summer wedding. Generally speaking, in summer, bridesmaids will be dressed in pretty pastel shades and mum can complement in her outfit too.
For ladies who want colour but don't want to stand out in bright shades, pastels are perfect and except for yellow – most pastel shades are very wearable.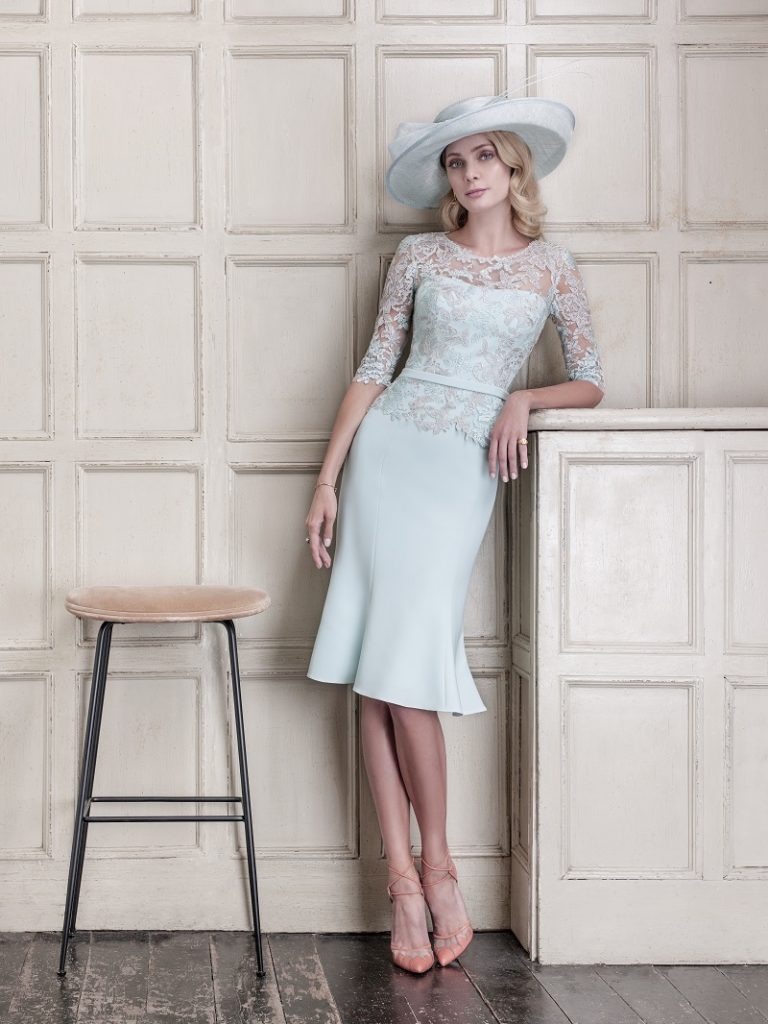 Who They Suit
Baby blue looks good on pale and darker skin tones, and can be carried off by blonde or brunette. Mint green is probably best suited to pale skin and darker hair while pink looks great again blonde and pale skin. Lilac can wash out some people, so this shade could be trial and error to find the right tone to suit you if worn against your face. Pastel yellow probably works best for brunettes and some redheads – it will all depend on skin tone too!
Anything Goes…
One good thing is that today anything goes, when it comes to colours, prints, styles there is so much choice and realy there is no right or wrong as long as the end result is that you look and feel amazing in your chosen outfit!
Wondering where to start your search for the perfect mother of the bride outfit, simply click here
Featured Image Credit: Gina Bacconi