Sixteen of the latest halterneck wedding dresses straight off the catwalk
The halterneck wedding dresse is a new trend that features in some bridal collections but not all, which comes as great news for brides who are looking for that something different in a wedding dress.
The style is particularly flattering on flat chested or athletic shaped brides as this neckline can create the impression of curves. It is probably best avoided if you are a classic 'wedge' shape i.e. you have broad shoulders, as this silhouette will only emphasise your shoulders.
Ball gown
There's nothing like a girly ball gown to make brides feel like a princess for the day. We have a huge crush on Oscar de la Renta's halterneck ball gown, tulip shaped wedding dress, which has just been released as part of their fall 2016 collection.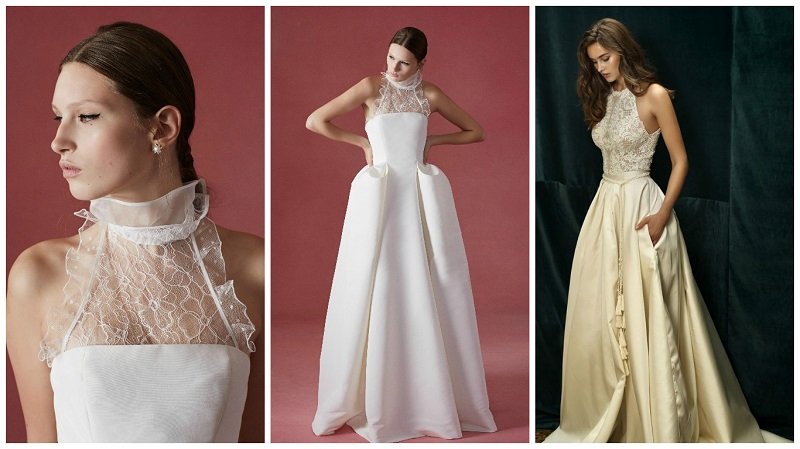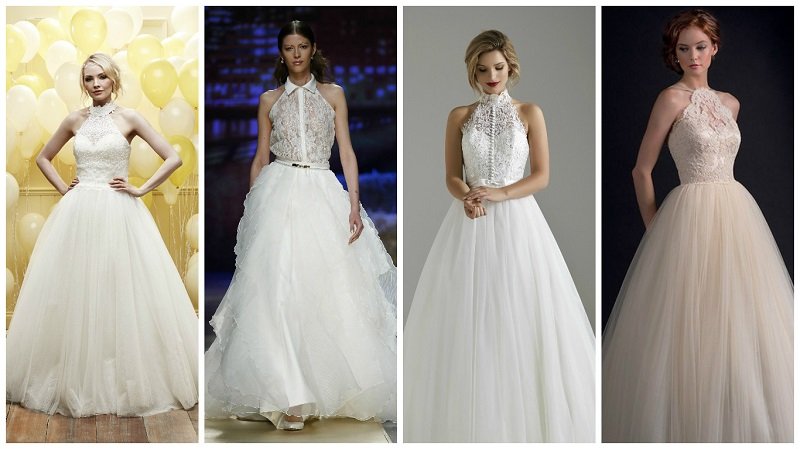 A-line
A-line wedding dresses are considered to be the most flattering of all wedding dress styles, as they tend to skim over any lumps and bumps before kicking out, like the shape of a capital A.
2016 designers have paired A-line silhouettes with halternecks using lace applique and mesh, to create a modest but still sexy look with just a suggestion of cleavage on show.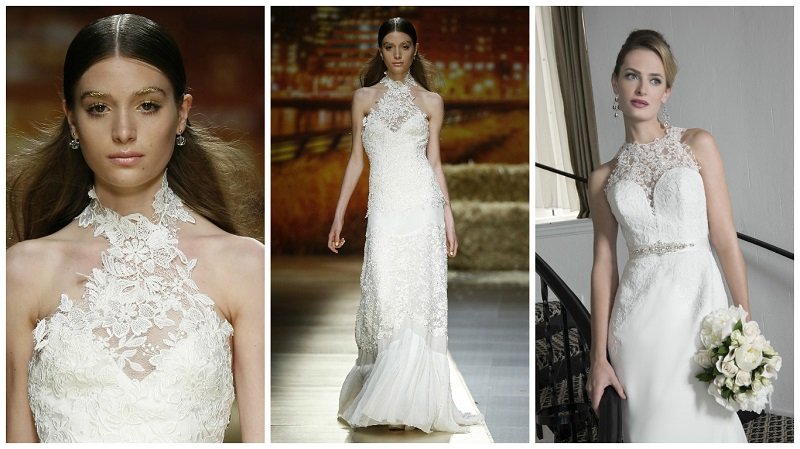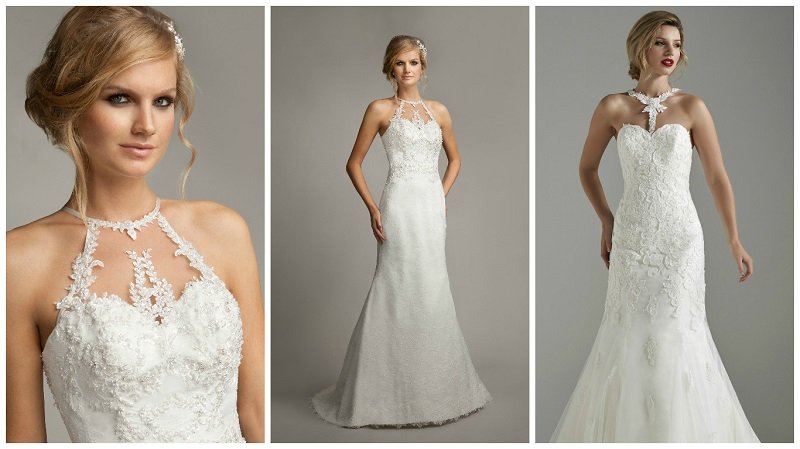 Fishtail
Our favourite halterneck style of all is the Galiah Lahav gown pictured. New for fall 2016 this dress features a gold neck choker and matching belt, and ties in to one of the biggest trends of 2016 – metallics.
Another key look of this year (and last) is the plunging neckline and the halterneck provides the perfect way to pull off a low cut look because the majority of the chest area is covered, even if it is covered by mesh or other transparent material – see the Impression Bridal dress for an example of this.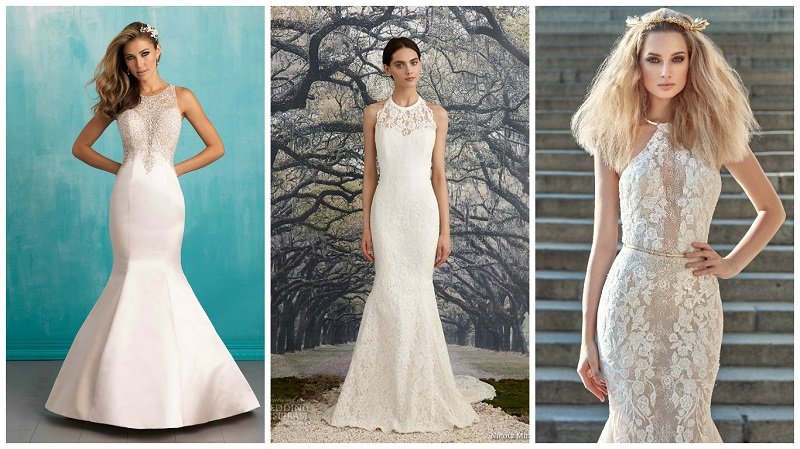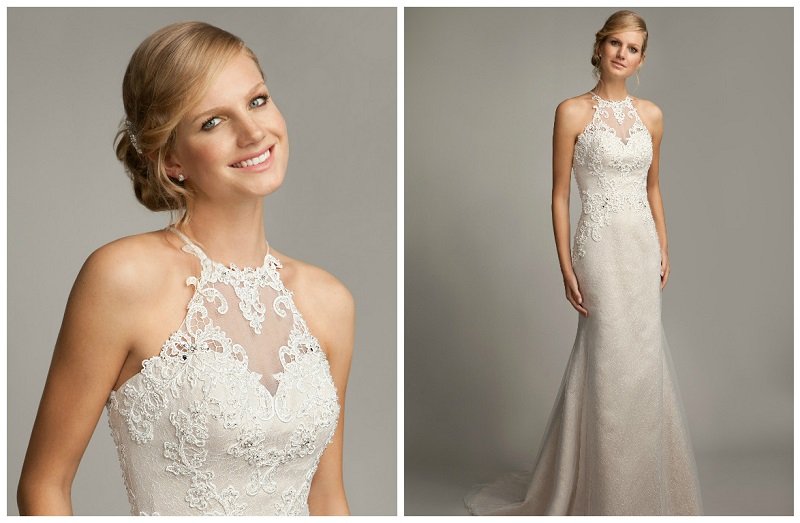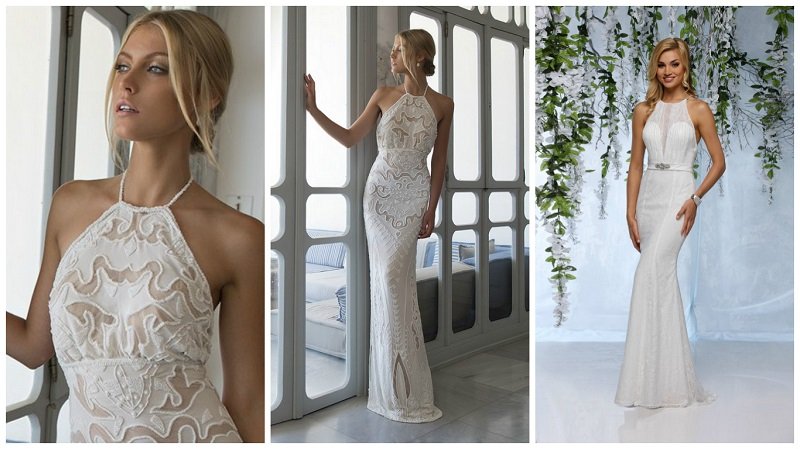 Featured image: Julie Vino