Creating a top table was traditionally a way of celebrating a marriage and the joining of two families.
However organising your top table and seating plan in modern society can be one of the trickiest parts of wedding planning.
Whether you want to stick to tradition or ditch the rule book, you're sure to find an option that best suits you and your conjoining families!
Traditional Top Table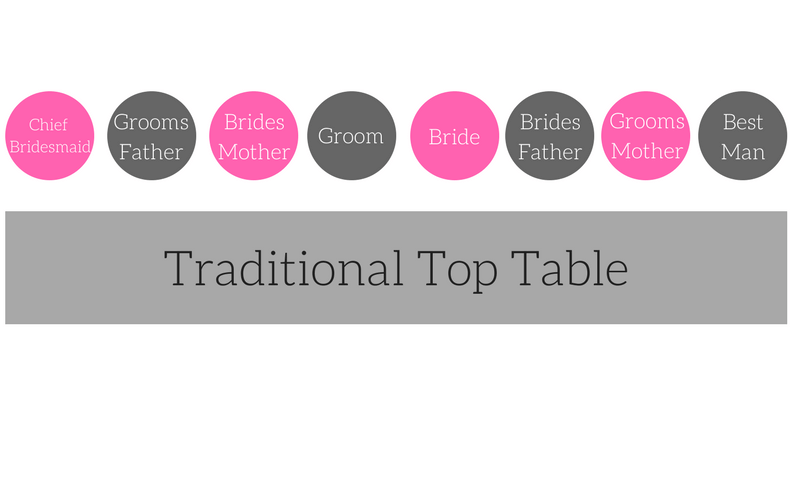 The traditional top table is still widely used across the UK and Ireland, and provides a handy guide on where to seat your nearest and dearest. The bride and groom are centred at the table, flanked by the bride's parents, then the groom's parents and finally by the chief bridesmaid and best man.
One Set of Parents Divorced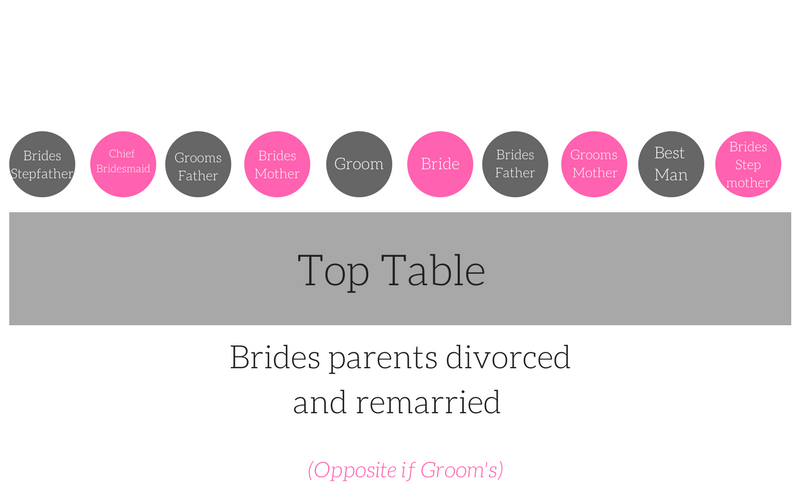 Like many couples, you may have one set of your parents that are divorced and remarried. If this applies, but you want to stick to tradition by keeping a head table in your seating plan, then this plan's for you! It follows the same format as the traditional table, but with two extra seats at either end: the stepfather and stepmother. This works great if you are particularly close with your step-parent!
Both Sets of Parents Divorced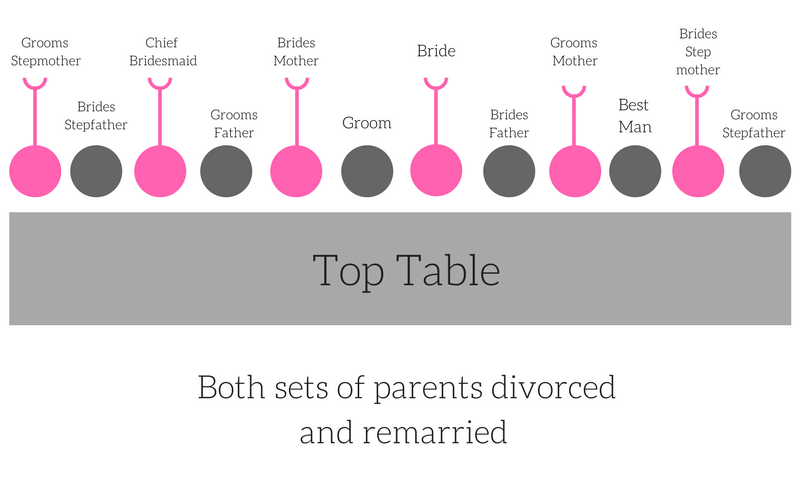 In the case that both you and your partners parents are divorced and remarried and you feel you can't separate anyone out for a separate table in the fear that they think they 'haven't made the cut', follow this top table plan.
Ditch the Rules…
If a traditional top table plan isn't for you, there are also various other options you can consider that will work for the modern family…
Step-Parent Family Table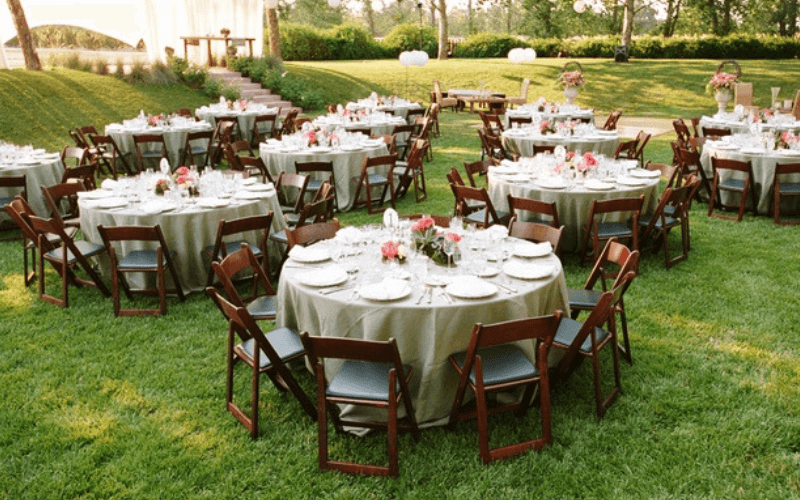 If either sets of parents are divorced or remarried, many couples feel that they cannot group them together on the top table – mainly to avoid any potential dramas! If this could be the case, consider a separate 'step-parent' table beside your head table and invite other family members if you are worried they may feel left out.
American Style Table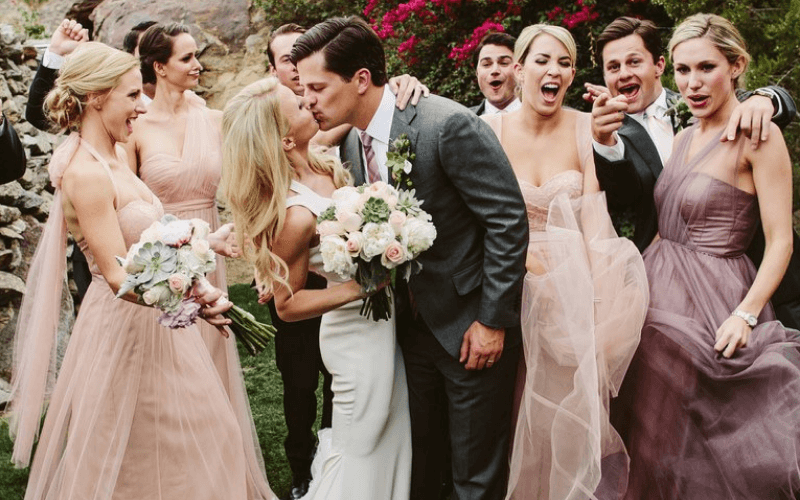 Nicole Leever PhotographyThis is the bride and groom sitting only with bridesmaids and groomsmen, although not a tradition in the UK and Ireland, this may work great for some couples looking to avoid any family politics! Ask all family and parents then to host VIP tables close by so they still feel involved.
Sweetheart Table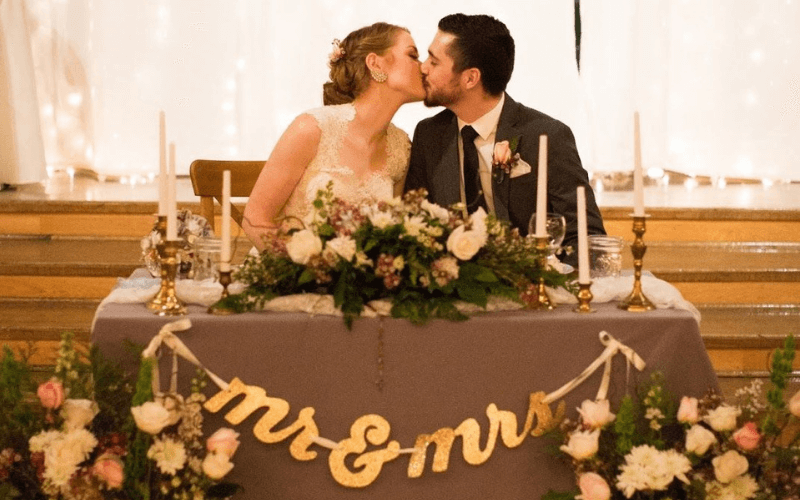 Famously fashioned by David and Victoria Beckham, a sweetheart table is when the bride and groom just have their own table. This can be useful for bypassing any issues or restrictions about who should be on the top table and it provides a chance to have a romantic meal for two as newlyweds!
The Family Table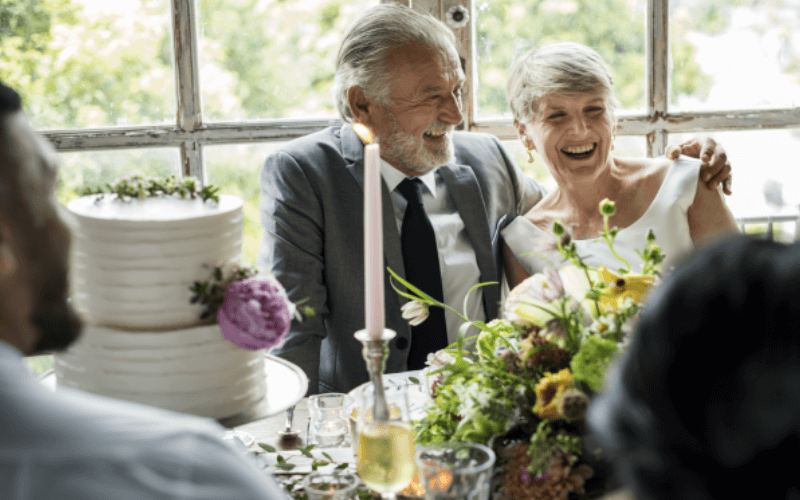 If you and your new husband have children, or are celebrating your union later in life, a lovely idea is just to have the top table for your little family.
Banquet Style Tables / No Top Table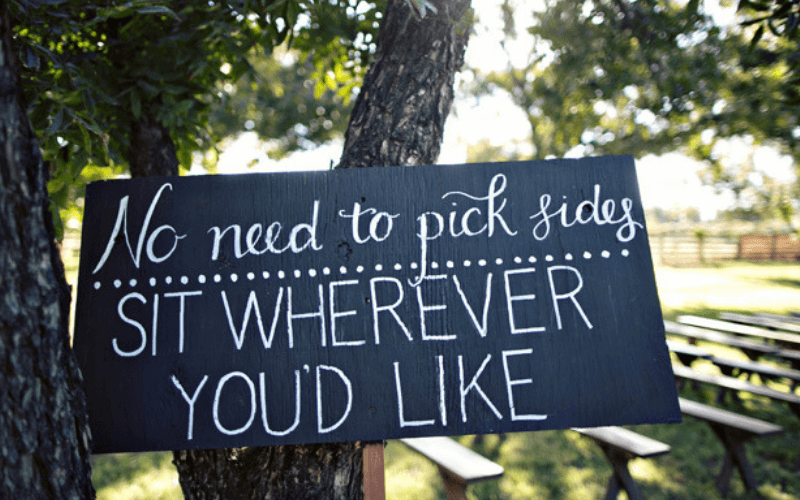 Of course, there is also the option of scrapping the whole table plan altogether and sitting wherever you like! You may have a 'no designated seat' rule to integrate guests together or you could have long banquet style table – this would mean there is no prejudice in picking the top table guests…. After all, it is your wedding!