On a recent visit to Lusty Beg's Island Spa, editor Tara Craig experienced the therapeutic power of Voya's detoxing and anti-aging seaweed treatments…
Lusty Beg Island – the idyllic retreat in the heart of the Fermanagh Lakelands has long been heralded as a top wedding venue, so when I was offered the opportunity to experience this romantic getaway for myself I couldn't refuse. The timing couldn't have been more perfect either as I'd just sent the summer edition of Ireland's Wedding Journal to the printers so was craving some rest and relaxation!
Not far from the town of Kesh, Lusty Beg sits on its own private island, accessible only by boat.  The car ferry takes just a few minutes but it acts like a portal – transporting you from the real world, into a place that's free from stress, where the focus is on the natural beauty of the surroundings and the facilities.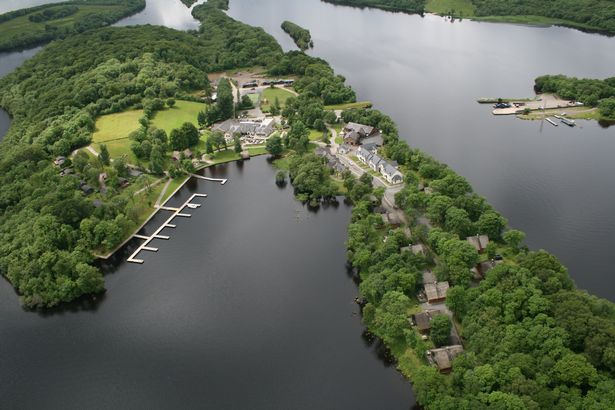 Lusty Beg Island
With a range of accommodation on site – including chalets, lodges, suites and cabins, the resort also boasts a restaurant and function rooms (very popular for weddings) a choice of bars and the Island Spa.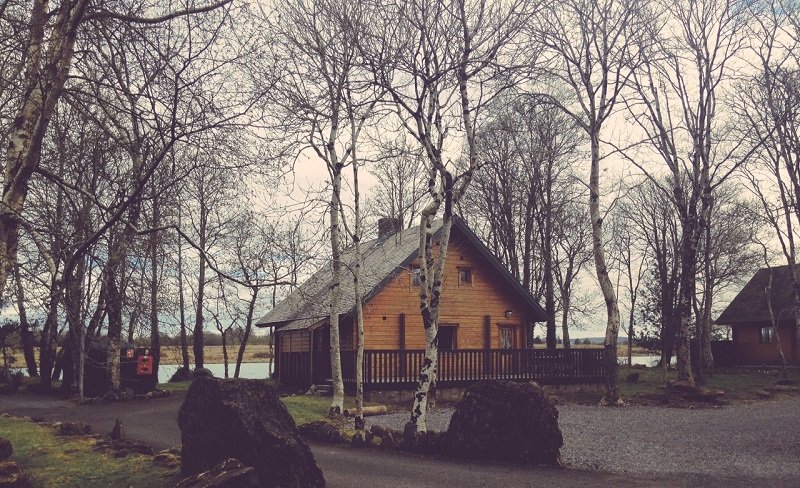 The ultimate luxury retreat, the Island Spa is a cocoon of cosines and serenity – decorated in muted tones to reflect its natural setting and offering a  range of indulgent and therapeutic treatments using Voya products.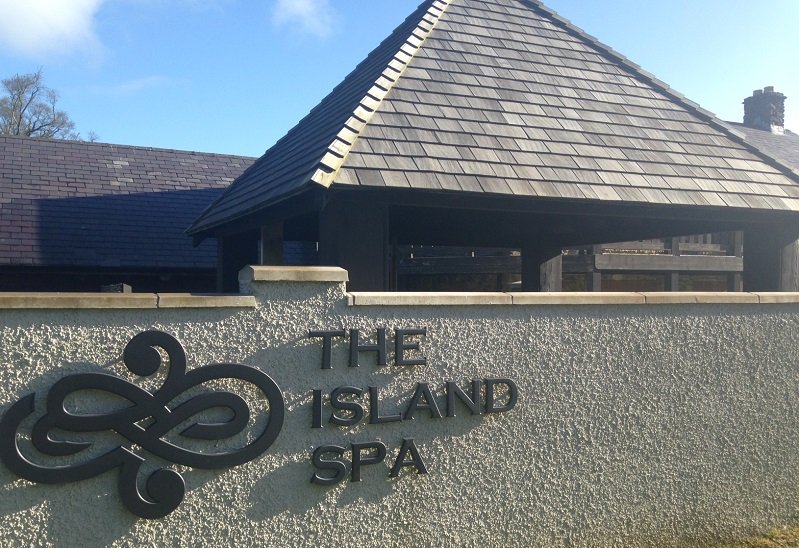 For anyone who's new to the brand, Voya products harness the power of seaweed and use organic seaweed harvested from County Sligo. Nature's most powerful antioxidant in the marine world, seaweed contains minerals and vitamins that fight against harmful environmental aggressors, slow down the signs of aging, strengthen the immune system and help with the prevention of acute illnesses.
This all sounds pretty amazing, but I wasn't convinced that I would actually enjoy any of the treatments, I mean who wants to bathe in water filled with seaweed or have algae smeared across their face?
Facing up to my fears I checked in for my treatments – a Detox Seaweed Leaf Bath, Express Back Massage and Express Facial.
My therapist Sam lead me into a serene treatment room and explained that she would begin with a back massage, the treatment I was most looking forward to as I had developed some seriously bad knots in my shoulders from too much computer time.
Promising 'indulgence and tranquil muscular relief, this 30 minute treatment uses purified seaweed oil and unique deep tissue massage techniques to deliver instant, gratifying results. On request Sam delivered a'firm' massage and worked hard to ease the tension across my back and shoulders.  This mini massage costs £40 but 30 minutes went too quickly so would definitely recommend the full 90 minute 'massage journey' at £65 for maximum results.
It was straight into the express facial next (£35) which involved a cleanse and exfoliation before the application of the famous Voya Maskerade gel mask to hydrate and detoxify. My favourite part of this treatment was the unique pressure point face massage which felt heavenly.
After this I chilled put in the relaxation room for a half an hour, reading magazines and enjoying the complimentary herbal tea and fresh fruit. There's room for six people comfortably in the relaxation area, so it's the prefect place for some pre-wedding pampering or spa hen weekend.
All too soon it was time for my final treatment – the seaweed leaf bath (£40 for 25 minutes). Looking exactly as it did in the pictures, the bathing suite features two baths side-by-side, overlooking the private gardens making it ideal for a couple treatment. My bath was filled with hot water and seaweed and once I got over the pungent 'sea' smell I relaxed into it and started to appreciate the unique properties of the seaweed.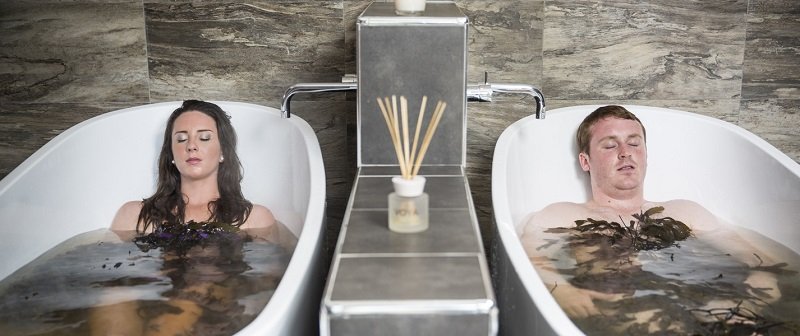 Sam explained that the seaweed emits a kind of gel that coats your skin in a layer of powerful antioxidants and minerals, soothing and moisturising skin and hair. For maximum benefits I fully submerged myself in the water and encouraged the seaweed to work its magic, which it undoubted did. Even 48 hours later my skin skill feels softer and smoother.
Treatments over I emerged from the spa feeling calm and recharged. I'm not sure if it was the fresh air or the treatments to blame but I was also ravenous, so it was straight over the the bar for some cider and a bowl of chowder – the perfect end to my blissful afternoon.
To book a stay or spa treatment at Lusty Beg Island visit www.lustybegisland.com or call 028 6863 3300.