The Debut of the Entire 2019 Collections in Beautiful Puerto Los Cabos, Mexico
Sun, sand, and surf — the perfect backdrop to unveil our all-new 2019 Enzoani, Blue by Enzoani and Beautiful Bridal collections! Leading retail partners flew into gorgeous Puerto Los Cabos, Mexico, from all over North America and beyond to witness the exclusive reveal of Enzoani Creative Director KC Lin's latest bridal designs.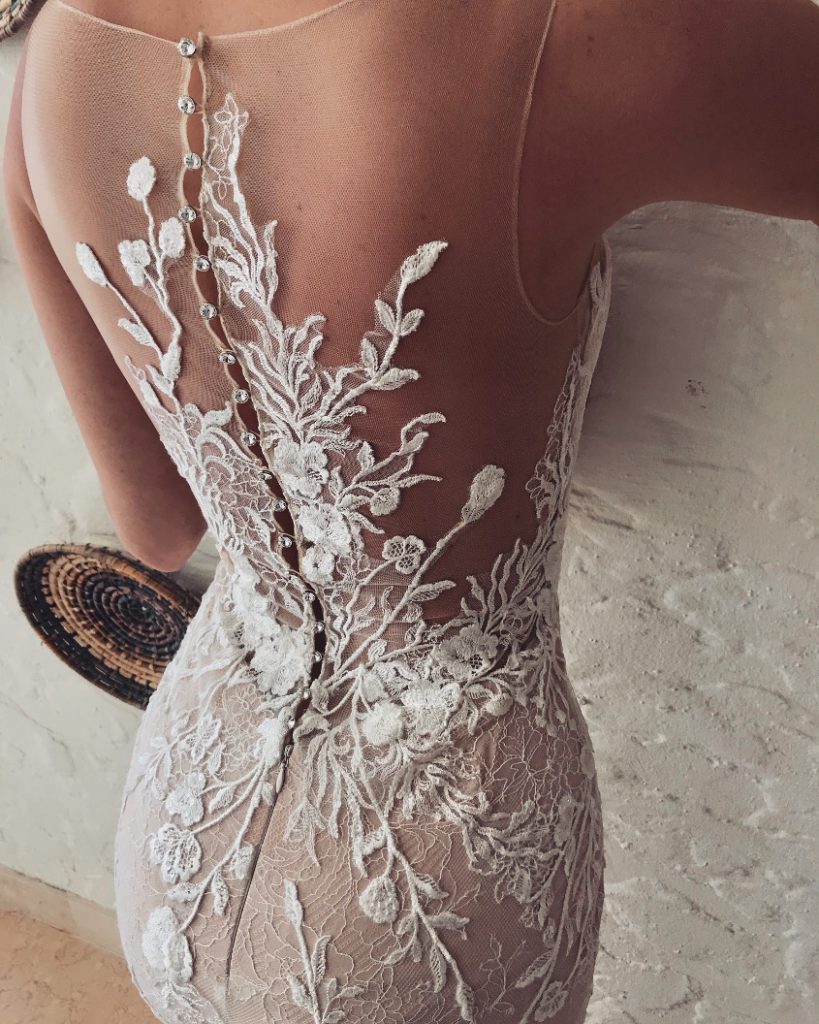 Featured Gown: NIXIE
This year's wedding dresses infuse KC's classic, high-quality designs with fresh twists for our modern brides, from soft sequined tulle (for that jaw-dropping shimmer!) to intricate floral embroidered lace.
Top: NOVIA, Bottom from left to right: NIXIE, NOVIA, NURI
Favorite silhouettes such as mermaid, A-line, and ball gowns are paired with various contemporary sleeve lengths, while cut-out detailing, illusion lace statement trains, and plunging necklines all add that extra sex appeal and wow factor.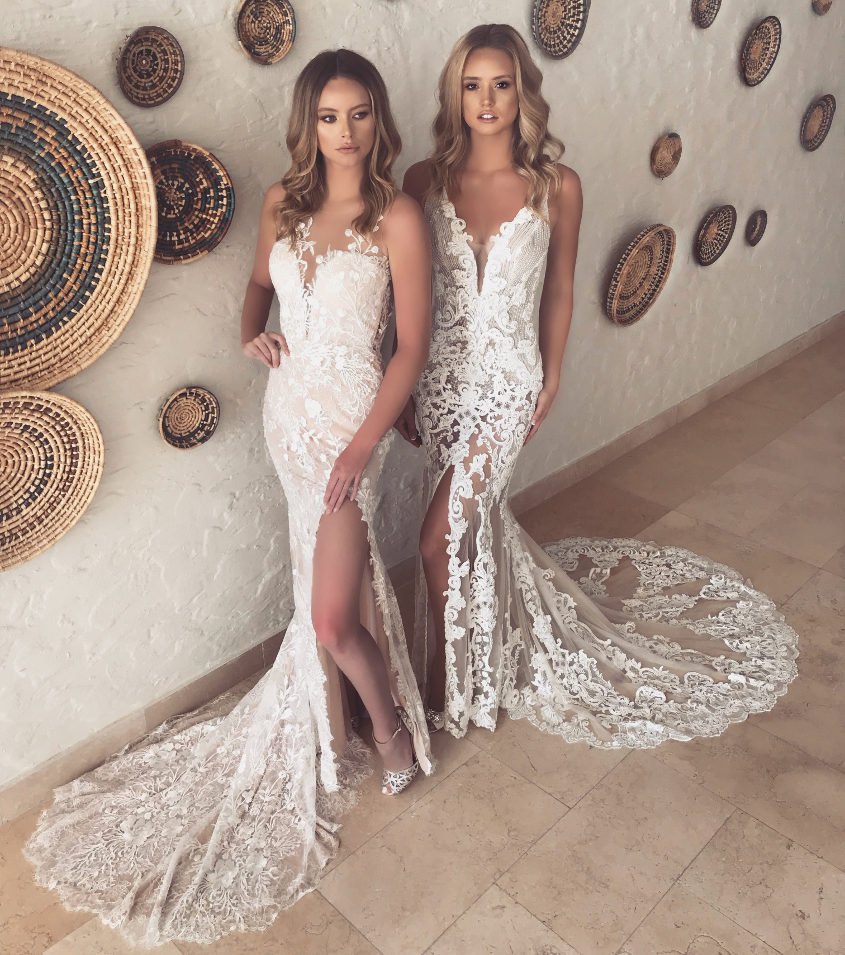 NURI featured left, NIXIE featured right
We give you the inside scoop into Enzoani's exclusive Cabo event below.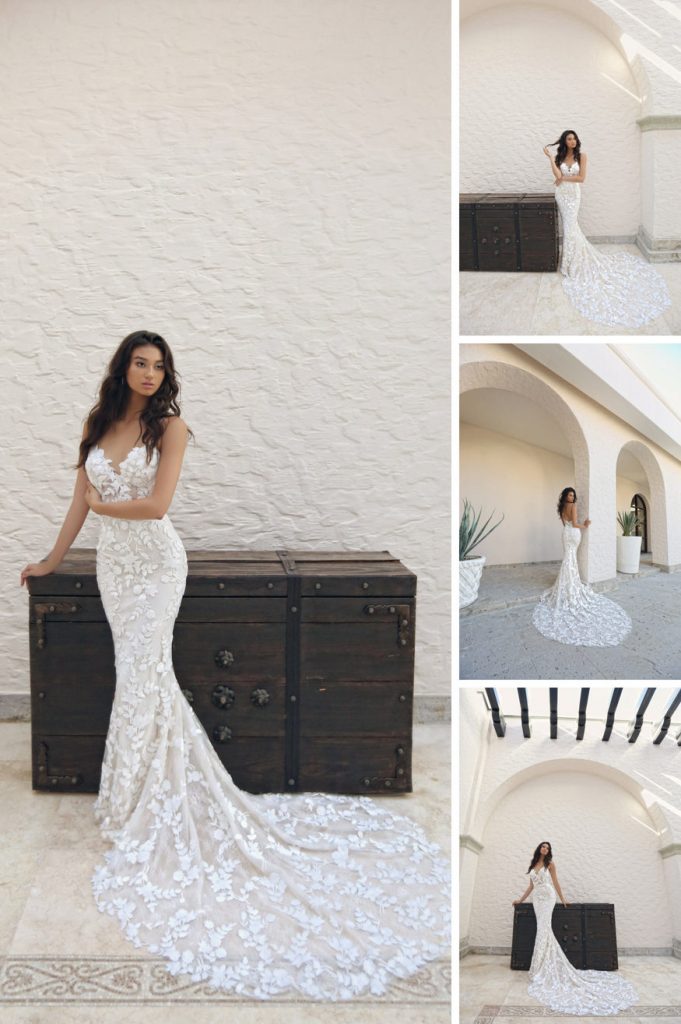 Featured Gown: LESLEY

Guests eagerly arrived on a beautiful Monday with the sun and a cool breeze, there couldn't have been a better destination.

As the sun started to set, guests gathered in their best whites for the premiere Enzoani's 2019 collections.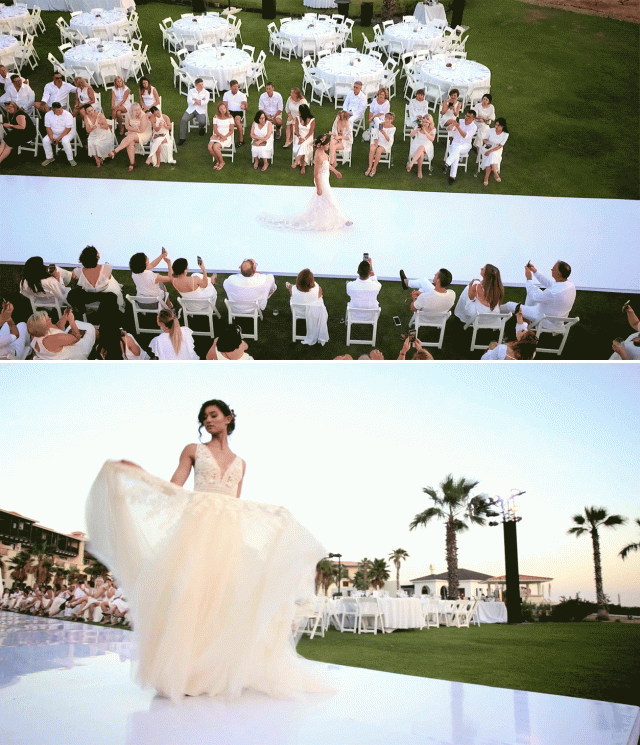 Cameras and phones were ready as guests hurriedly snapped away on their phones to their social media accounts. Many spoke with excitement earning ooohs, and ahs. Gorgeous and beautiful could be heard from under their breath.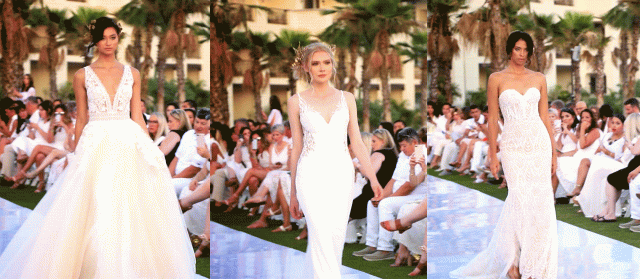 With precise execution and tasteful music from Cabo Strings, guests were able to see firsthand, in person the new 2019 collections. Glitter, lace, tulle, and everything in between gently glided across the runway.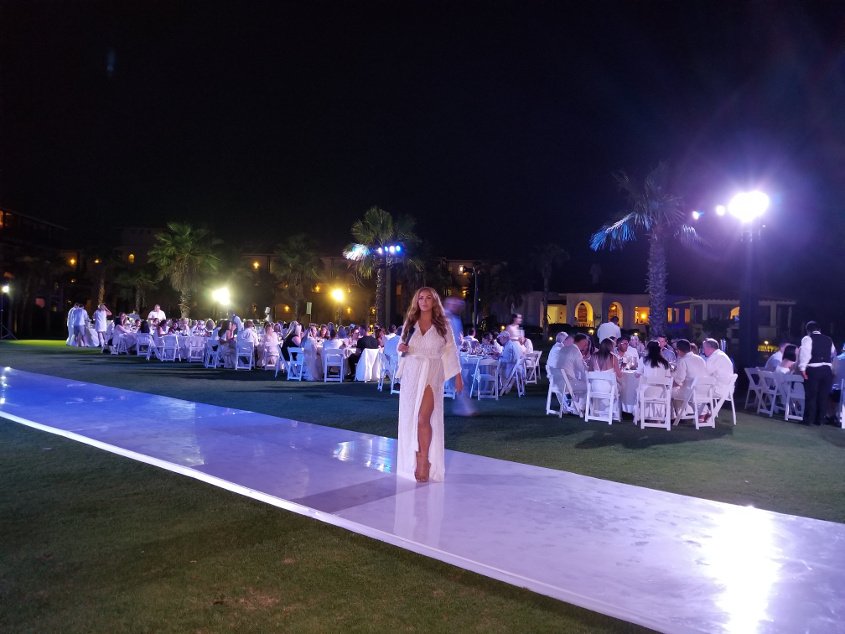 Our Real Bride Ambassador Arsine also made a special guest appearance as she filmed for Enzoani's Real Bride series and interviewed retail partners.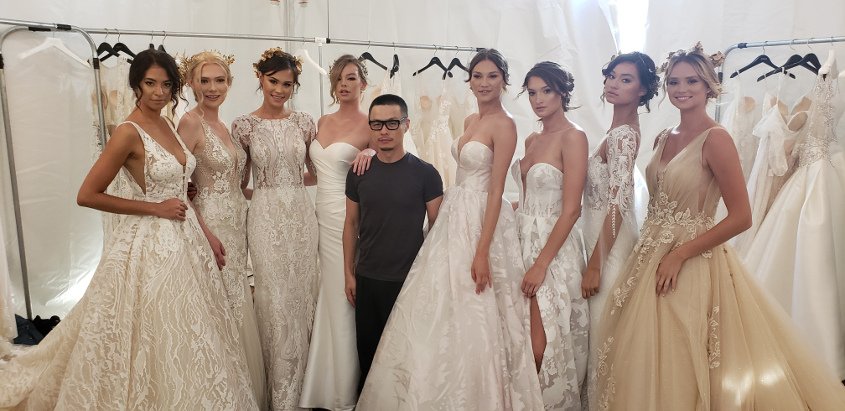 The next day was followed with just as much excitement and enthusiasm as guests were able to view the full line of Enzoani, Blue, and Beautiful.

Guests were able to see gowns down the catwalk in the morning, followed by informal modelling. Retail partners could pick and choose which gowns to see closer in person. Orders were eagerly placed by retailers.
But alas, all good things come to an end. Enzoani sent off its retail partners with a farewell dinner and party! Cheers, loud laughs, good talks, music, dancing, drinks and so much more couldn't be captured in one photo. We cannot wait to see all of our wonderful retail partners next year at our next Fashion Event.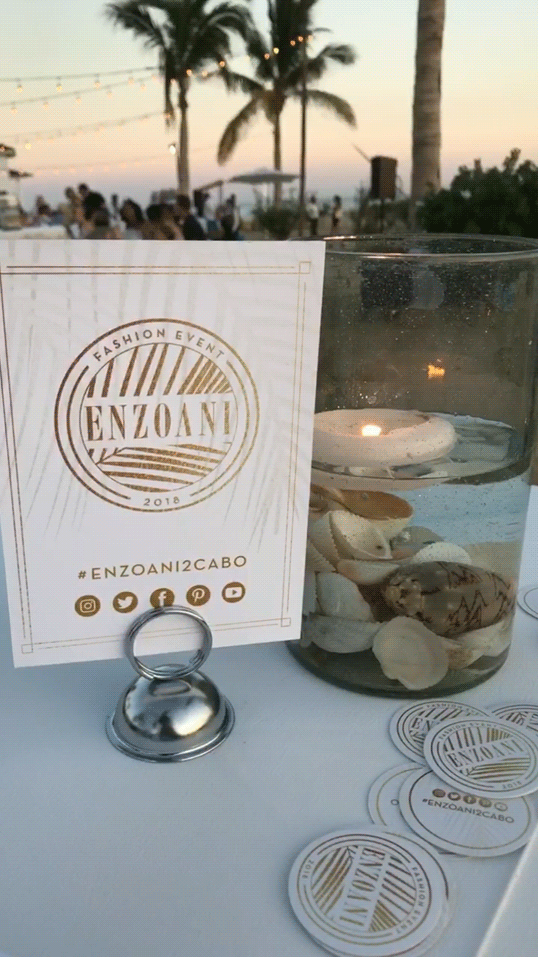 Cheers! Stay up to date with us by following our social pages @ENZOANI
Instagram | Facebook | Pinterest
To see the entire 2019 collections and find your favourite bridal dresses, click HERE