Bridal showers are aptly named because it's the perfect time for the bride's close family and friend to 'shower' her with love and gifts ahead of her big day.
They differ from hen parties as the tone is more sophisticated, hosted at home with décor, includes Afternoon Tea and gifts. The aim of a bridal shower is to help the bride-to-be to relax and spend quality time with friends and family members who wouldn't be comfortable at a hen party. The bride is 'showered' with gifts, usually of the house variety and often toasts are made in her honour – it's not surprising brides love them – and every one saves a bit of money too with not having to dish out for hen party activities.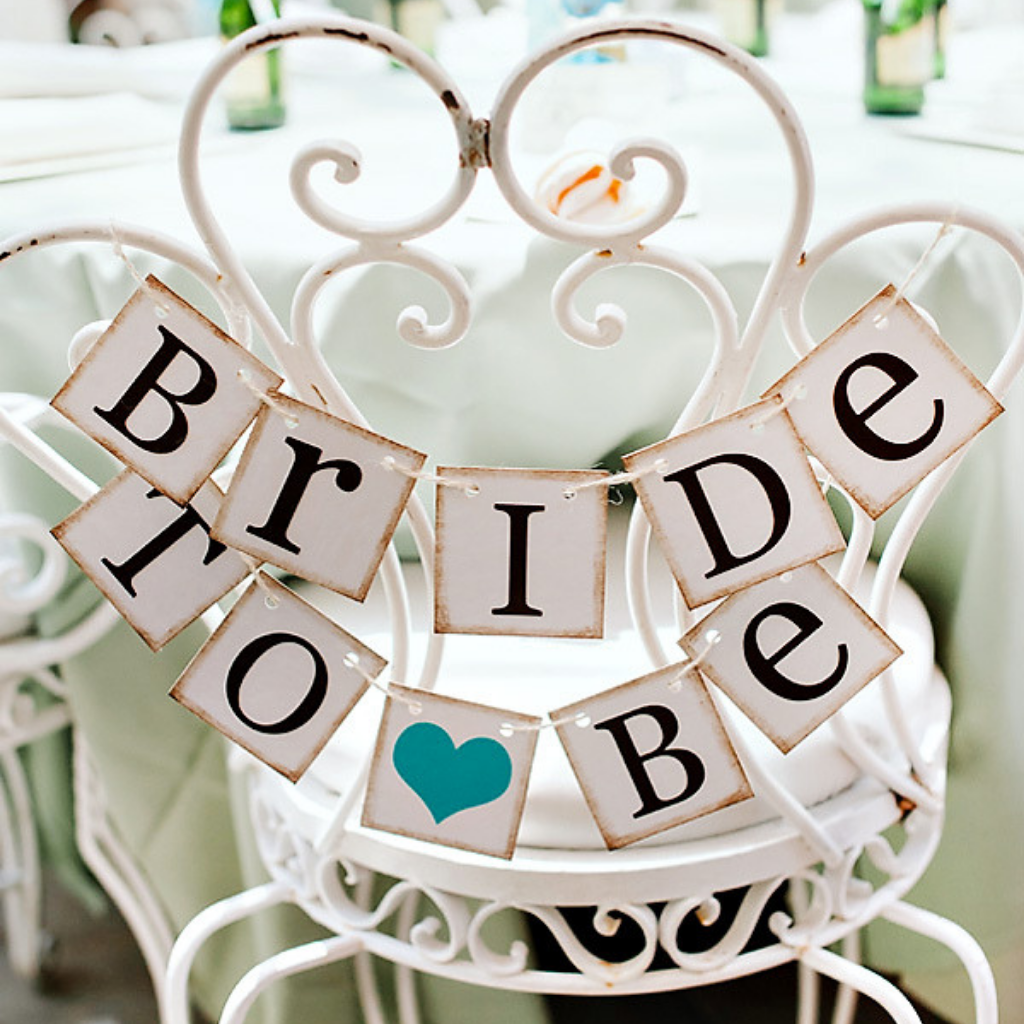 One person who knew exactly how to throw the best bridal shower was Katherine Schwarzenegger's mother, Maria Shriver. Katherine announced her engagement to Chris Pratt in January and attended her bridal shower at her mum's Los Angeles home at the weekend. So how did Maria throw this envy-worthy bridal shower?
The Date
Most bridal showers are held between six months to a week before the wedding, with the most common being between four to eight weeks before the big day. This gives enough anticipation without causing stress to the bride. So, are wedding bells drawing nearer for Katherine and Chris? We can't wait!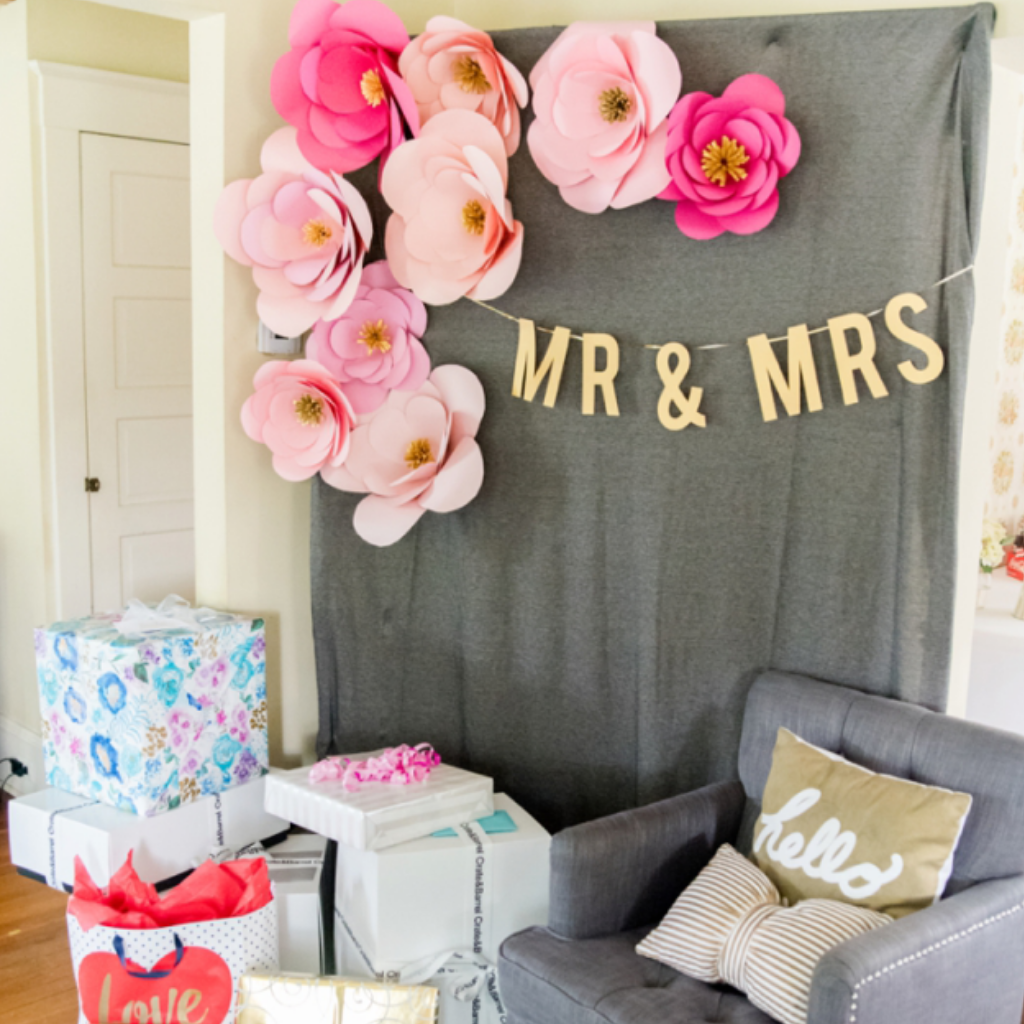 Guests
Only those invited to the wedding should be invited to the bridal shower. Guests are usually female in majority but more recently showers have become a celebration of the bride and groom, but okay that with the groom first! It would beneficial to get a copy of the guest list for the wedding day. Maria invited a staggering 100 guests to the stunning shower, including Oprah Winfrey. Hubby to be Chris and Katherine's dad, Arnold, popped in to say hello during the celebration.
Food
The food at bridal showers usually comes in the form of Afternoon Tea styled foods. For Katherine's guests, they enjoyed lunch in the garden by the pool, where they ate miniature cakes, pastries and 'fonuts' – gluten free doughnuts.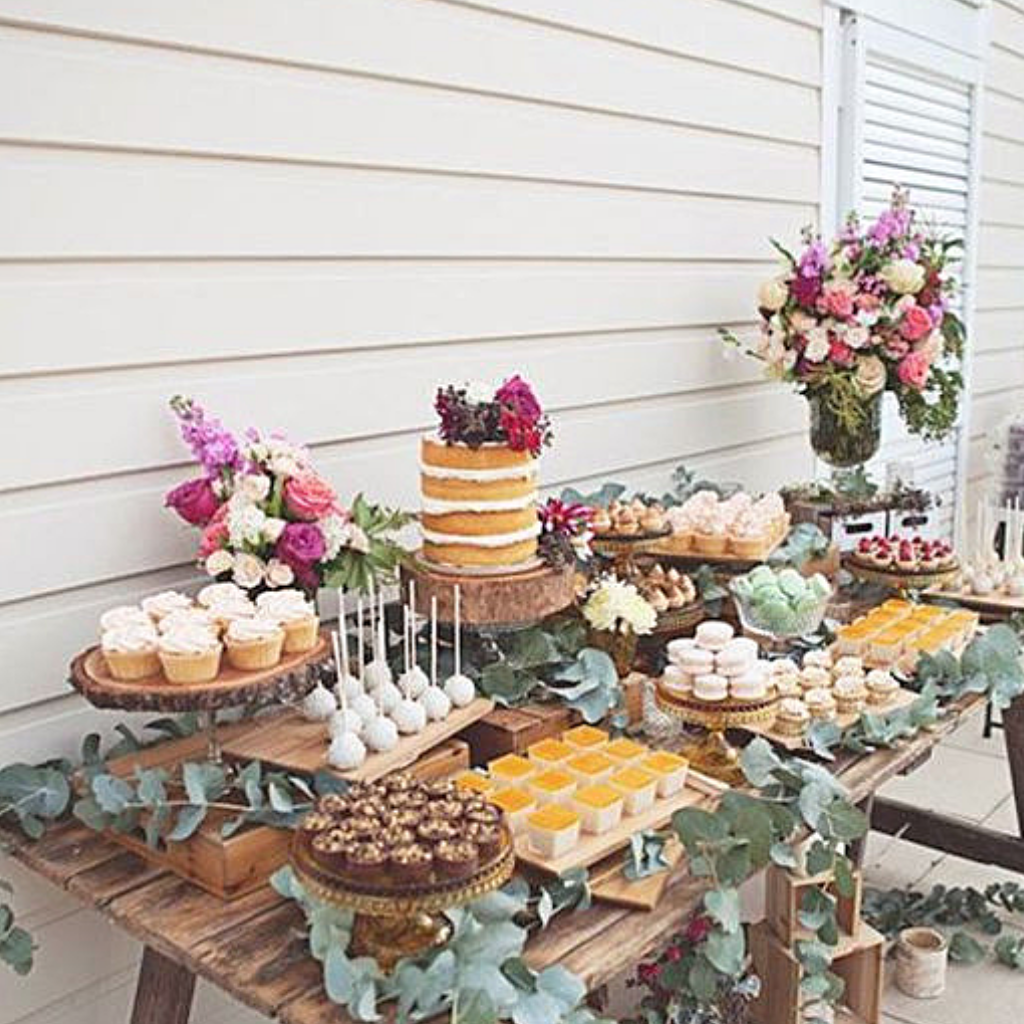 Toasts
This can be done before or after the bride has opened her gifts. Katherine was showered with toasts from her friends, sister, mum and even future hubby Chris. Maria's was perhaps the most moving against Chris' humour filled one. She told everyone that Katherine was 'born to love and be loved' and finished her speech by telling the crowd that 'the way Chris treats her daughter takes her breath away.'
Décor
This is where the elegance comes in to play, going by Maria's choice of décor! She donned her house with a white and green colour scheme complemented with a rustic theme, and images of the happy couple hung on a photo wall. Guests were able to relax beside the large cherry blossom arrangements by the pool.
What To Wear
Outfits for a bridal shower are usually quite formal; think cocktail dresses, trouser suits, shirts and trousers for the men. Obviously the bride wears white, helping her stand out and practice being centre of attention for the big day! Katherine stunned in a white fitting dress with fringe decoration and had her brown hair clipped back by an over sized clip.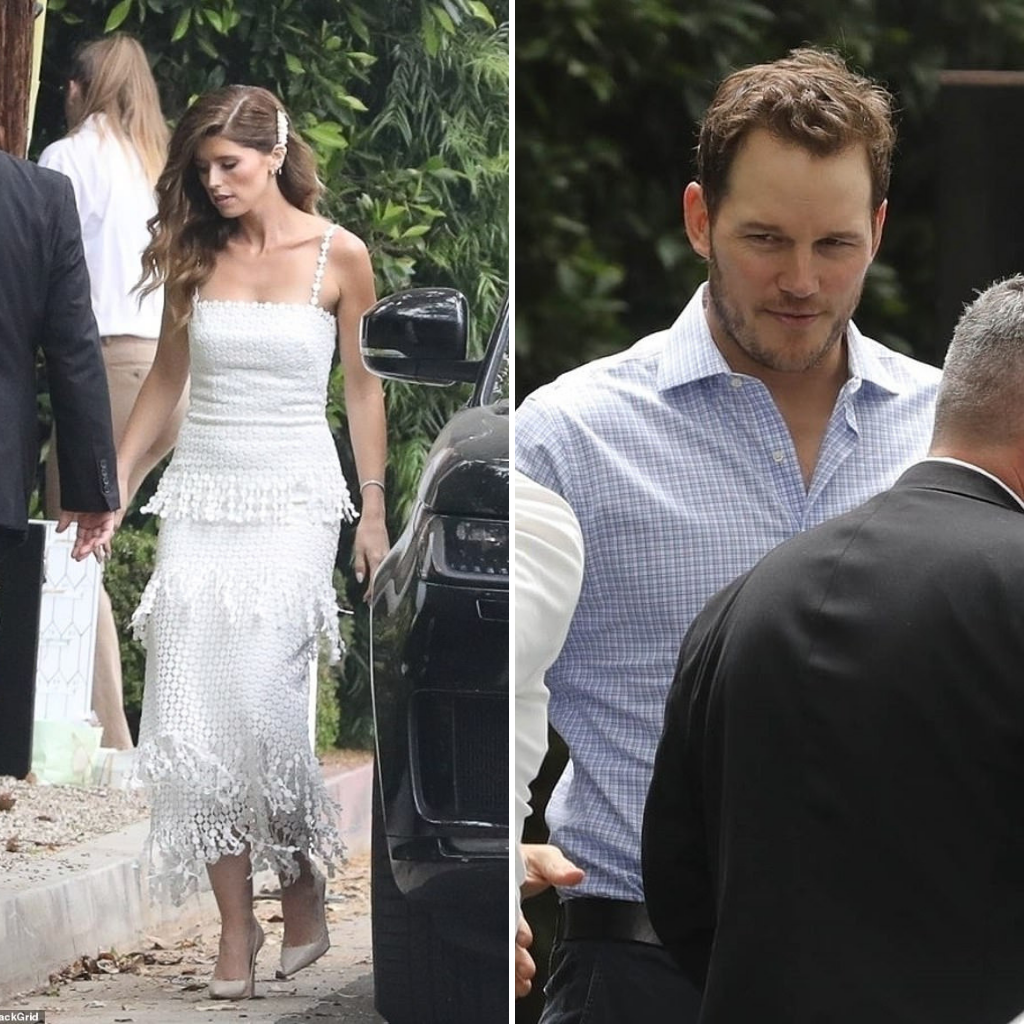 If this is their bridal shower, we cannot wait to see how their wedding will turn out!
Set Featured Image: Pinterest
Facebook Comments