A wedding is the most important day of a couple's life, one where they want all their nearest and dearest to gather round them to celebrate – including the furry ones.
The attachment with a dog is like none other, there's a reason they are called man's best friend, so it's unsurprising when couple's work their wedding into a dog friendly day in order for their furry friend can come along.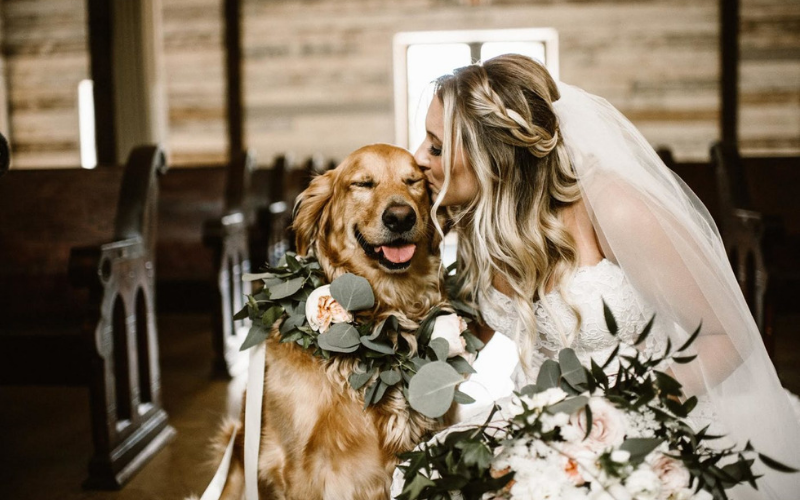 Usually just having them there, posing for the camera and soaking up all the attention, is enough. However, some couples would love to have them all dressed up to look the part for the day. Well now their prayers have been answered!
A company that sells to online retail site Etsy, has revealed that it makes bridesmaids dresses for those four-legged members of the bridal party! Posh Paws Company make fashionable satin gowns that come in twelve different pastel colours, so brides are bound to find the one that matches their colour scheme!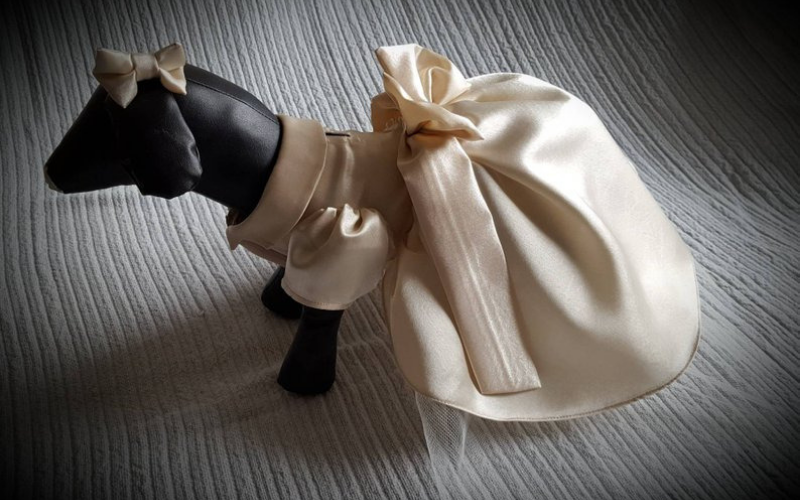 The dresses come in a range of sizes, from XXS, perfect for the Pug size pooches, to Large, fitting for those happy Retrievers! The dresses also range in price too, prepare to dish out £61 for smaller dresses and up to£114 for larger. But that's nothing for the priceless memories of having them included in the big day.
Brides don't need fret about adding on extras either, as the gowns come with a large bow and a mesh hem, giving the paw-fect final touch for the pooches!