You may associate hen parties with a girly spa weekend with afternoon tea by day and cocktails by night, and a stag party with the lads heading off to Europe for a crazy get together!  However, a recent trend has seen brides and grooms-to-be combine their hen and stag parties, creating the birth of the 'sten do'. Although it may not be for everyone, people are seeing the benefits of doubling up on their pre-nuptial celebrations.
With couples having longer engagements and being in a relationship longer, the term 'last night of freedom' has seen a demise, as their single status and lifestyle has long passed. Keeping in mind the busy lifestyles of working young professionals, couples are looking ways to spent valuable time together before their big day. More commonly, couples that share the same circle of friends are combining their hen and stags to create a chance to get everyone together before the wedding. We take a look at the pros and cons of hosting a 'Sten'…
YAY
Saving Money: Bigger group sizes means there are savings to be had when everyone chips in for the costs! Group together funds from two potentially expensive weekends away to have a huge celebration to remember.
Save Time: Two chief planners (maid of honour and best man) means two great minds can come together to organise. You also save time in planning any time away/off work as you won't need two separate ladies and lads' holidays!
Matchmakers: Your single hens and single stags can mingle! You never know who could be next up the aisle!
Spend time together as a couple: create memories together before sealing the deal as husband and wife, where you can look back at the fun time you had together.
Group Fun: Having a large social group with similar hobbies, passions and interests will work in everyone's favour when planning a sten do! There are a multitude of activities that are made specifically for joint hen and stag parties; think paint balling, water sports, theatre shows, pizza making, a weekend on the slopes, a lounging sun holiday or renting a camp site for the weekend.
Best of both worlds: Keep the day time group activities for your sten, and hit the town with the ladies by the evening for a night on the tiles! Your OH can then enjoy their own time as well.
NAY
Less relaxed: with such a large group of people a combined a sten can get pretty crazy! Alternatively, the girls or the men may feel they have to hold back from being their usual selves as they don't know all of the party.
Breaking Tradition: Some hen or stags may miss out on their 'last night of freedom' debauchery! And your friends may miss out on all the fun and games of the traditional hen party. Will you regret not getting to have that special bonding over a hen party?
Personality clashes: If your joint 'sten' party isn't your usual social group or they aren't all familiar with each other you may have a clash in strong personalities.
Suitable activities: One of the key challenges of organising a 'sten' will be finding activities that everyone will enjoy. Consider your hen and stag's expectations; the last thing you want is your bridesmaids being upset with not being able to surprise you for a girly night away. Alternatively, the guys may just want a lad's night out.
No acting up: Your other half will know just what you're getting up to! However, it's important not to choose to have a joint hen and stag because of trust issues and keeping an eye on your partner.
Spontaneity goes out the window: A large party requires meticulous planning!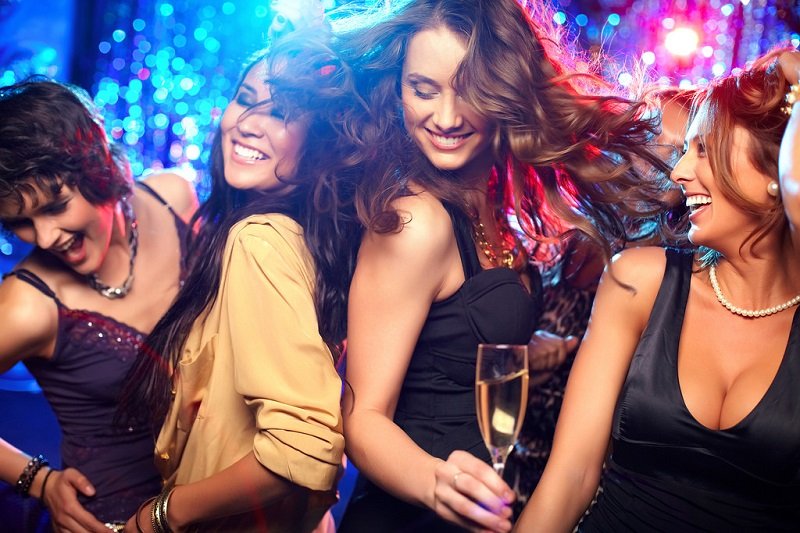 We put it out to WJ readers to see what their thoughts were…
 Team YES
'My husband and I had a joint 'sten' at a music festival last year, we all have the same group of friends so it made total sense and we all had the time of our lives! It was definitely the best decision for us, we saved a fortune!'            
  – Hannah, Co. Cavan
Team NO
'No way would I do a joint hen and stag… I'm looking forward to a massive weekend away with my best girls of drinking, dancing and being silly! Plus, I think my H2B would roll his eyes at our plans for a girly afternoon tea! We enjoy our nights out with our respective friends.'              
– Abbie, Belfast
Facebook Comments