What your Valentine's Day card says about your current relationship status and stage of life…
First love
This Valentine's card is usually handmade and found in your schoolbag after lunchtime.  Aww…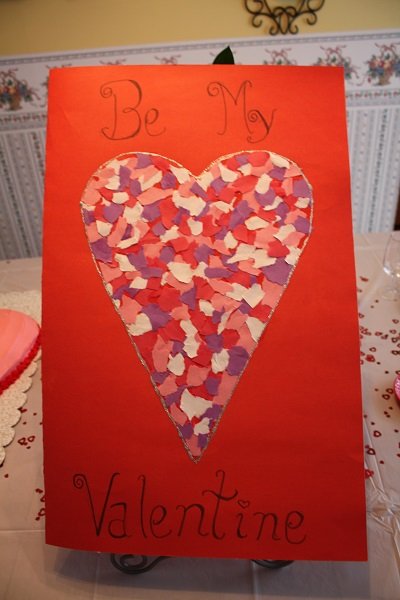 Teenage sweetheart
This card cost a maximum of 39p from the pound shop and feature love hearts, teddy bears and the colours pink and red – nonetheless you are delirious with happiness to receive it.
It's questionable who actually sent this card to you, but some mysteries are best left unsolved.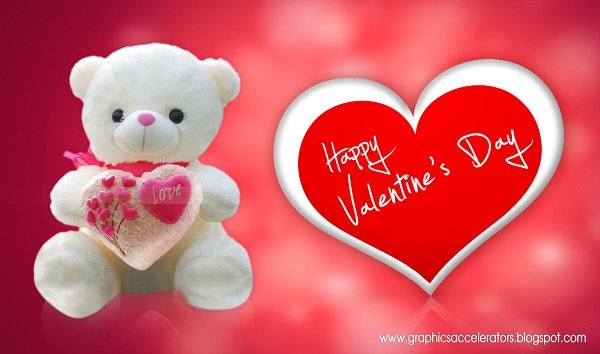 Friends with benefits
Let's face it, you would be lucky to get a card in this relationship and more than a little surprised. However if your special friend sends you a card it will look something like this…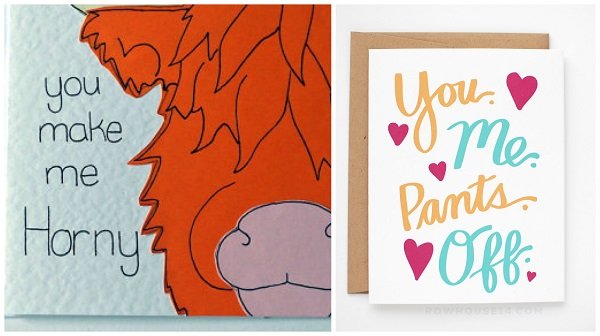 Single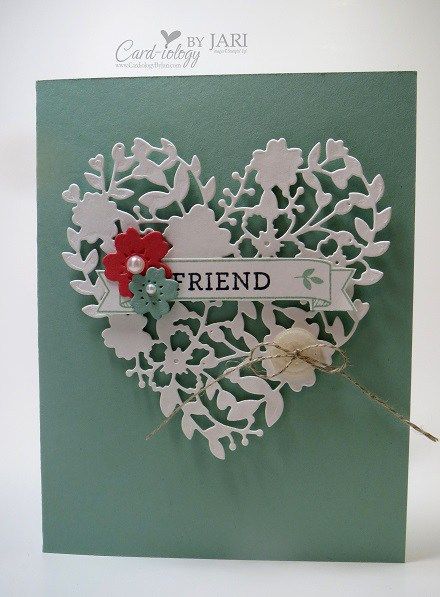 New man in your life
The aim of the card is to play it cool. It's a little tricky shopping for a Valentine's Card in this stage of the relationship as you need a very specific card; one that doesn't state the words, boyfriend, partner or love… DEFINITELY not love!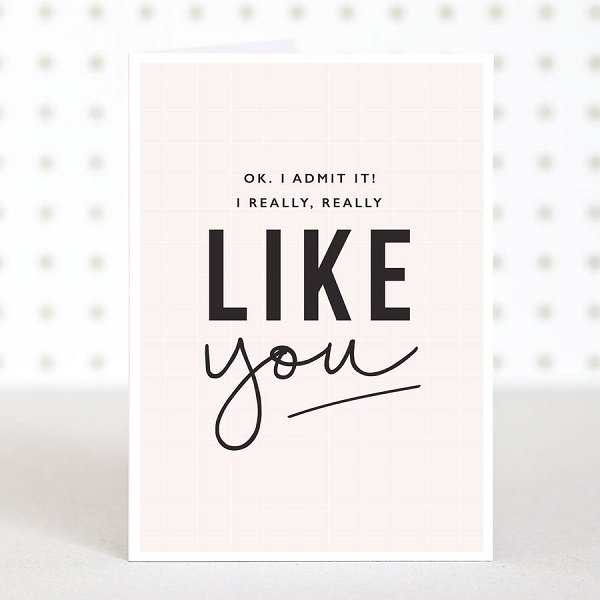 Boyfriend
Horray! It's official. Shopping for your first ever 'boyfriend' card gives you a warm glow inside.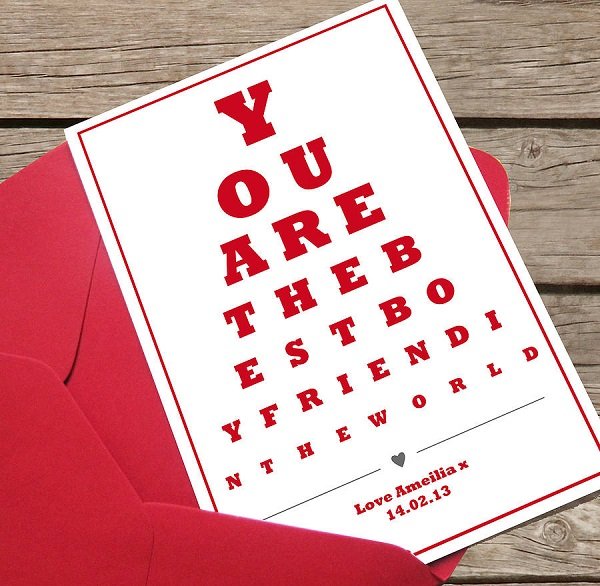 Serious boyfriend
In this stage it's acceptable to send a 'Valentine's Day Partner' card. The 'partner' stage is pretty exciting because we all know what's coming next…

www.notonthehighstreet.com
He has popped the question!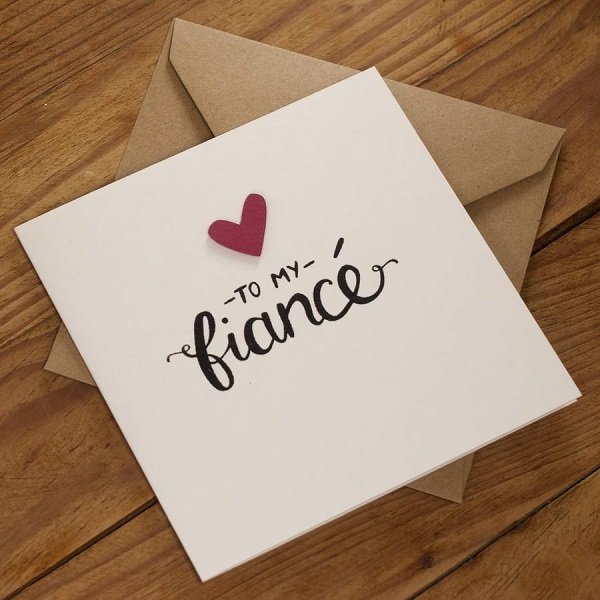 Mr & Mrs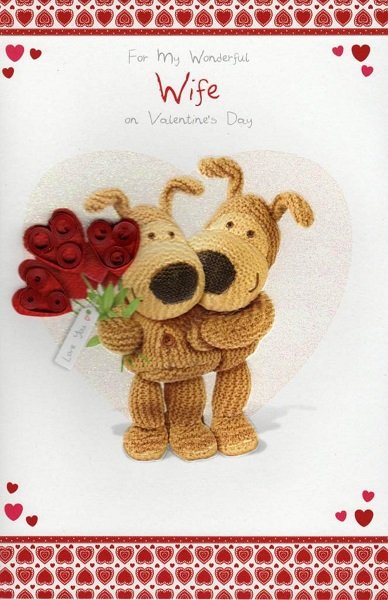 Loved up newlyweds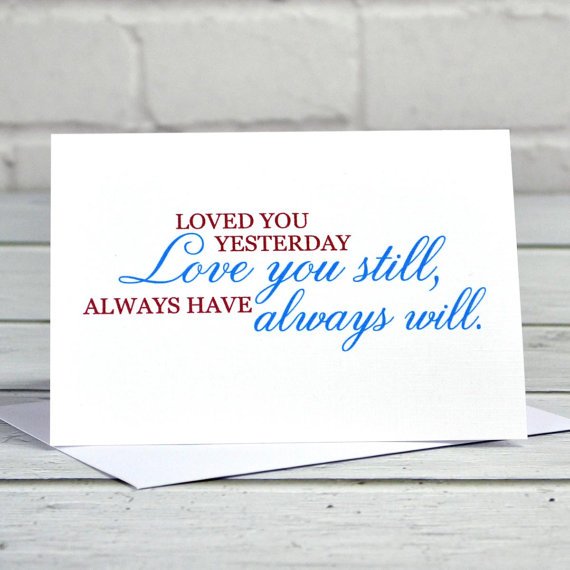 Getting a little too comfortable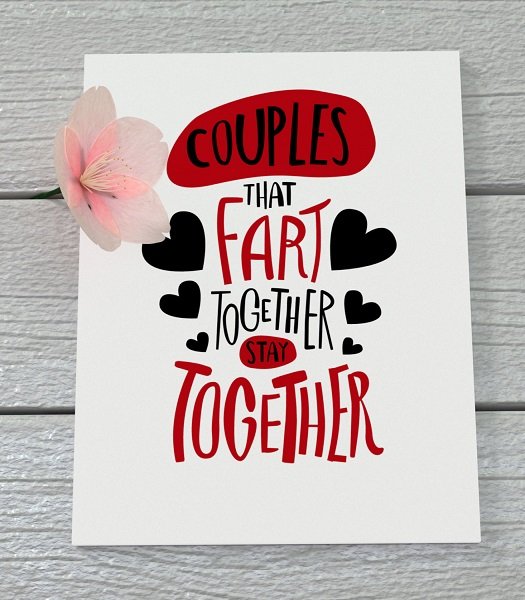 Parents
It's back to handmade Valentine's cards and pictures which take pride of place pinned to your fridge.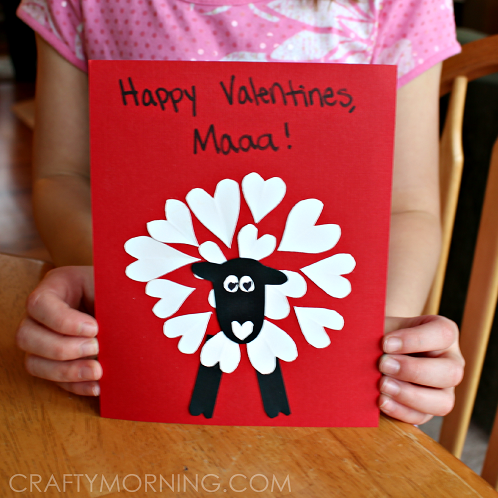 (oops he forgot *** no card this year)
10 years married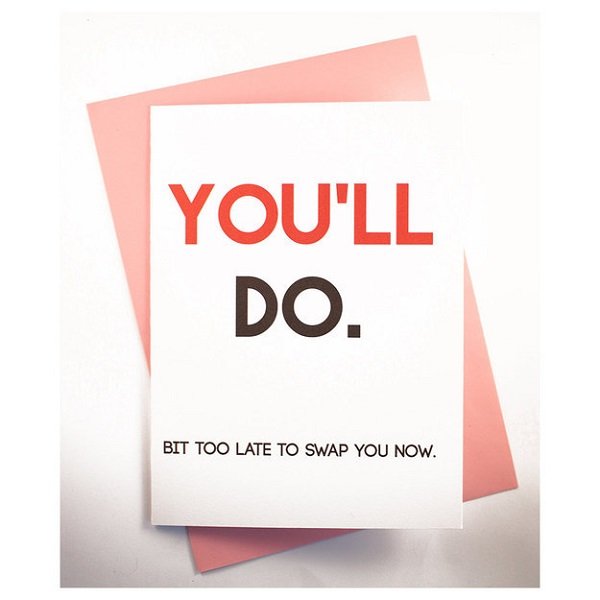 40 years married
Now your cards feature romantic poems on the front, roses, and country landscapes. You say you don't want a Valentine's cards anymore, but you don't mean it and deep down dread the day you don't get one.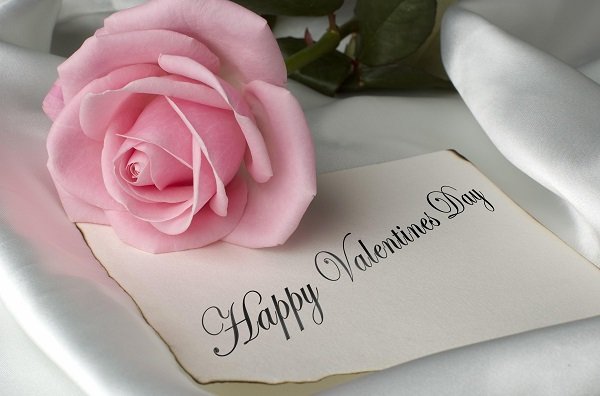 Featured image: www.etsy.com