Wedding planning is fun but can also be all-consuming. We reviewed the top mind, body and spirit books to keep you calm in the run up to the wedding

Becoming Your Real Self: A Practical Toolkit for Managing Life's Challenges by Dr Eddie Murphy
Fans of RTE's Operation Transformation will recognise the man pictured on the cover as Dr Eddie Murphy, the programme's psychologist. He is known for working with participants to identify the emotional impact of unhealthy eating and coming up with strategies to help manage stress and emotional issues.
Readers are given practical suggestions on how to cope with the demands on time, build up and maintain a positive outlook, and how to tackle 'faulty thinking' which leads to low self-esteem and anxiety.
Our verdict: This book reminded us of Gok Wan's How to Look Good Naked in the way it encourages people to overcome insecurities. Eddie explains how to take a step back, consider your thoughts, and change them – even though you may have little or no control over the situation, you can control how you think about this situation and therefore how you are feeling. By consciously choosing your thoughts you can eliminate stress, anxiety and body hang ups. We would definitely recommend this one.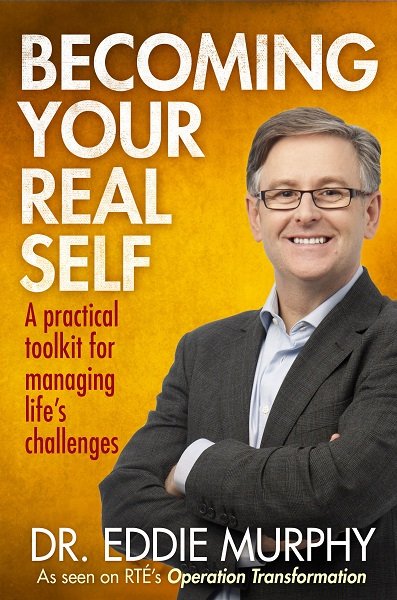 Happy is the new healthy by David Romanelli
David Romanelli is an American health and wellness expert. In this book he shares 31 suggestions for how to slow down, stress less and feel happier.
Nowadays our lives are so busy and consumed with phone calls, texts, email, WhatsApp, Facebook, to-do lists and wedding planning that whole days can fly by "without a single moment of joy". David reminds readers that happiness leads to better health and he encourages the daily practice of yoga, meditation and positive thinking.
Our verdict: At times we found the author's overenthusiasm quite irritating, "Today is your day to freakin' go for it!", and many of the recommendations in the book are not new – don't worry about tomorrow, don't doubt yourself or self-criticise. However this book is a great reminder to put into practice those things you know but don't actually do in your day-to-day life.
David points out that we often spend our lives waiting for something that will make us happy, e.g. 'I will be happy when I meet my dream man, lose weight, get promoted or have more money'. We will never be happy if we always waiting for 'that thing' and instead we should decide to be happy now and really appreciate the little things in life.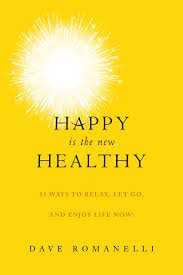 The Little Book of Mindfulness by Tiddy Rowan
Tiddy Rowan's book sold 15,000 copies in the Irish market in 2014 beating all the Christmas bestsellers and is flying off the shelves again this year. It's based on the idea that practising mindfulness can alleviate anxiety and bring calm and happiness into our lives.
This pocket-size book is a collection of over 150 techniques, tips, exercises and resources to help readers still their mind and boost feelings of well-being and contentment. Tiddy recommends taking time out (only a few minutes) to concentrate on your breathing, observe your thoughts and let go of struggling with them.
Our verdict: We love the 'dip in and out' style of this book and the fact it fits in our handbag; it was perfect for when we had five minutes to spare. If we took a bit of extra time to put Tiddy's suggestions into practice, it did make us more chilled out. We love the use of proverbs throughout especially this one 'If you can spend a perfectly useless afternoon in a perfectly useless manner, you have learned how to live' – reminding us to enjoy spending free time doing nothing much instead of rushing around all the time.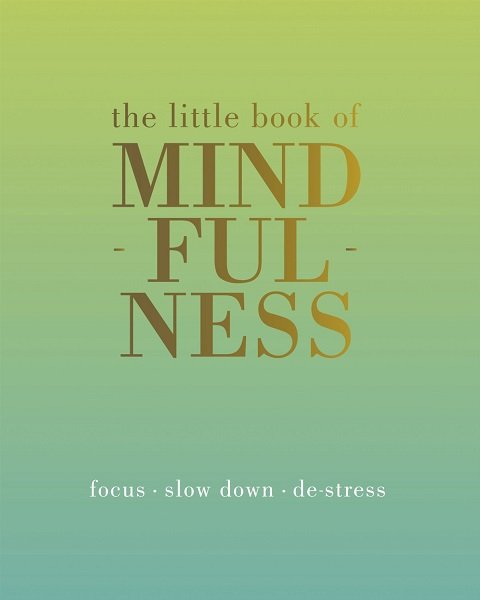 Featured Image- roomartspace.com
Facebook Comments