Tiffany & Co has announced a new engagement ring, the first one in twenty years! Here's everything we know about True Cut.
Tiffany & Co, the American luxury jewellery that everyone loves and wishes they be continuously bejewelled in, has increased the love of its fans by bringing out a new engagement after twenty years.
The long awaited ring is called True Cut, and it is a cross between a round brilliant cut and a rectangular emerald cut, evidently a mixed cut.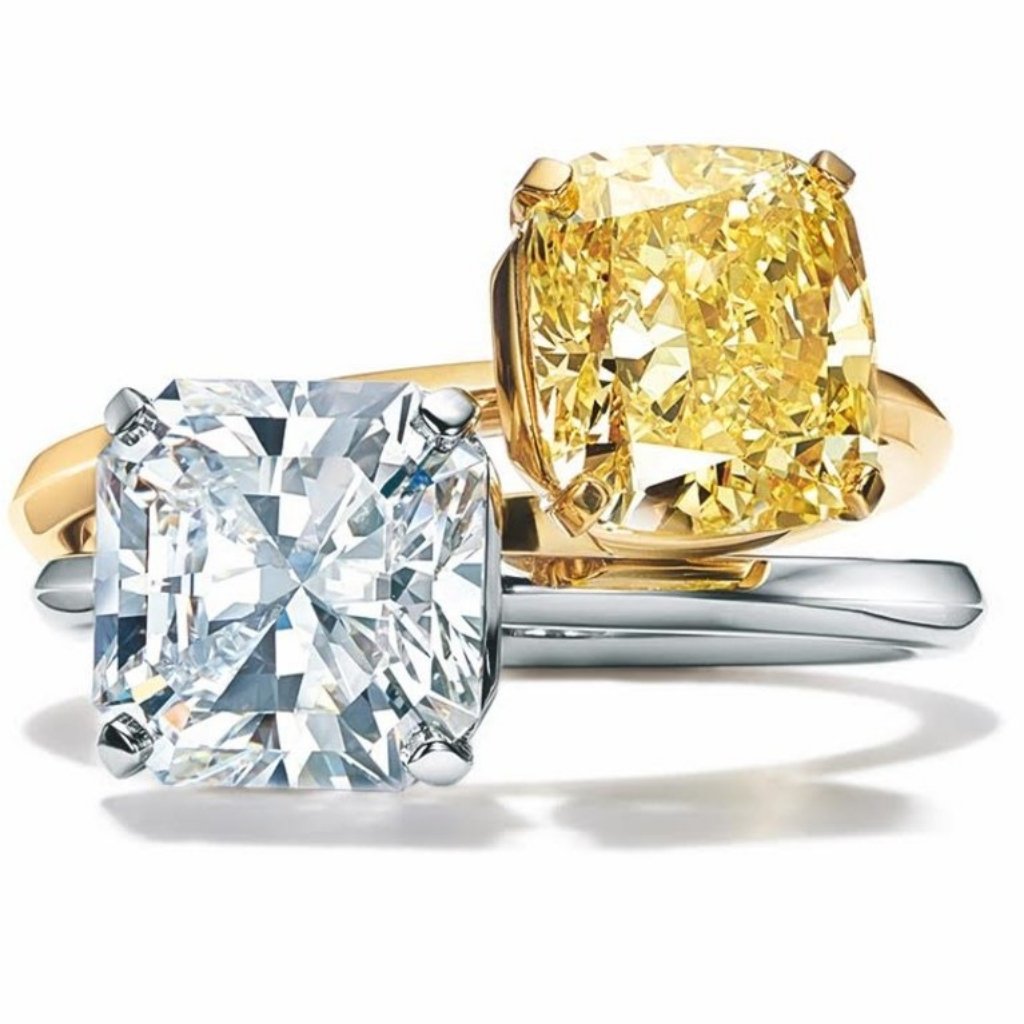 Melvyn Kirtley, chief gemologist at Tiffany, says 'Combing the two types of cuts creates a unique light reflection that's quite powerful but has a lovely subtlety to it. You have this icy, sparkle from the pavilion with lots of fire and brilliance, but it's slightly diffused by the crown. It's a good option for customers who like the subtlety and softness of an emerald cut but also want some brilliance form the round.'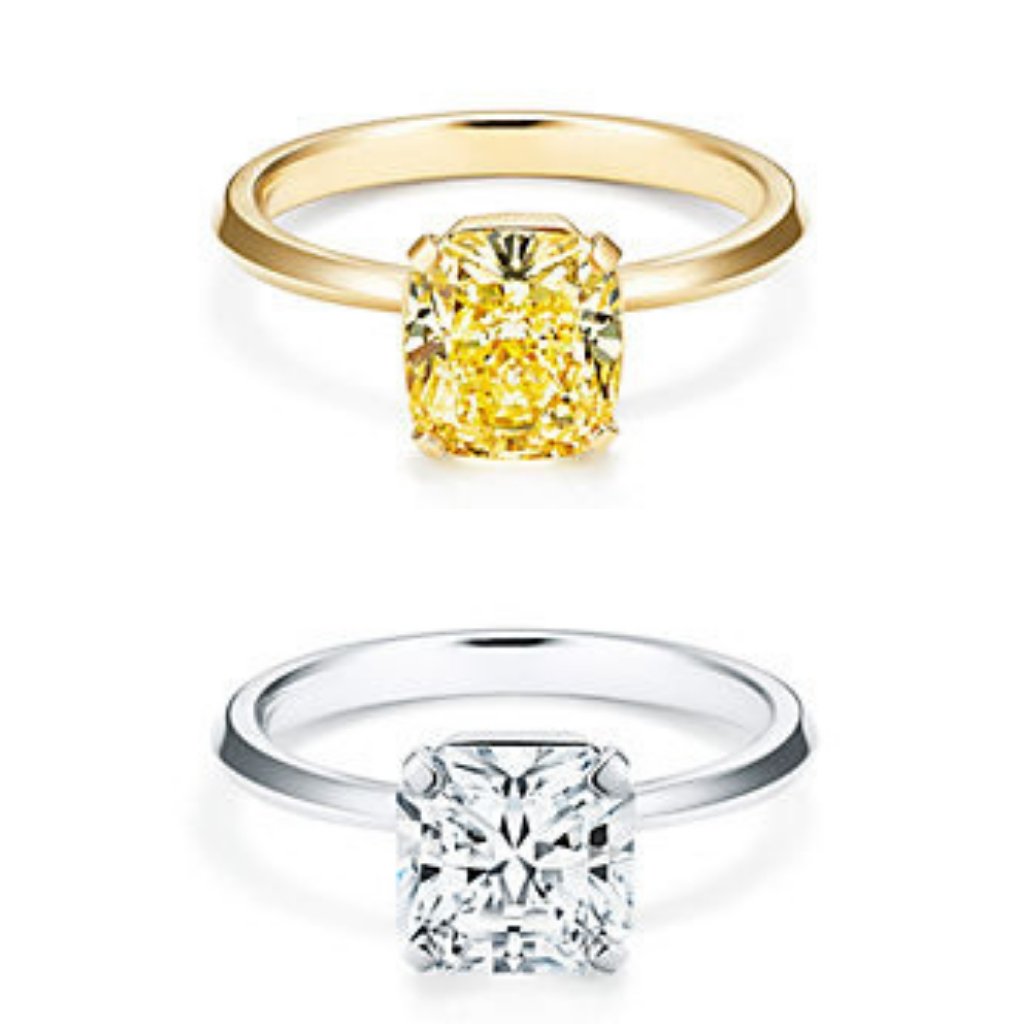 The diamond is designed to sit low on the finger, contrasting the traditional style and each ring holds minute details that allow the diamond to sit as well as it does. There's a built in 'T' built into the ring. 'It's very clean and pure but the simplest things are always hardest to do.'
The gorgeous new ring is available in two options: white diamond on a platinum band or a yellow diamond on yellow gold. They come in sizes 0.75 carat to six carats and beyond and yellow diamonds are more expensive because they are rare and the colour risks becoming washed out.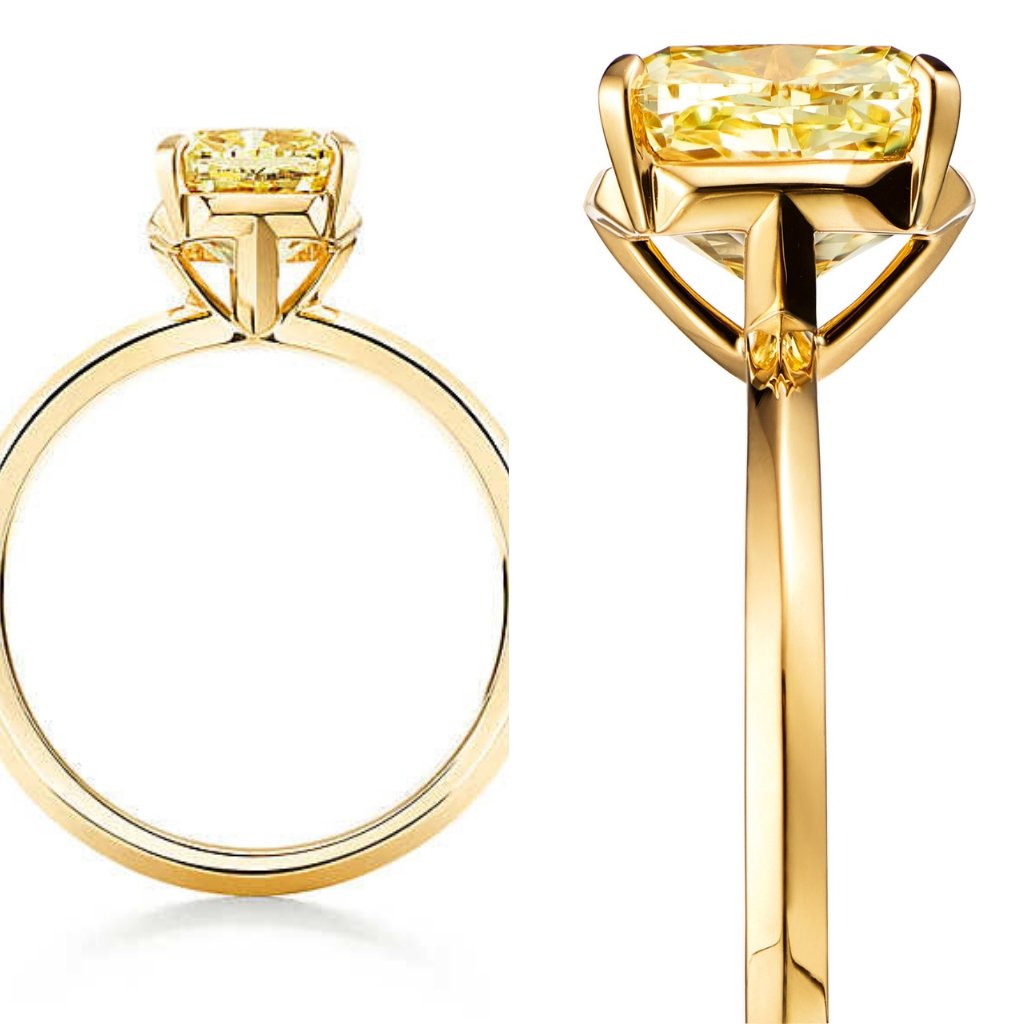 Unfortunately, the ring is only available in the Tiffany store in New York, but hopefully some day it will make it's way across the Atlantic. If not, it's certainly a good excuse to take a trip to New York to buy the ring and pop the question!