Just like bridal fashion, groomswear suits go through different trends year upon year, with fabrics and styles constantly changing. This autumn, a top trend for grooms is to opt for wedding suits in classic tweed fabrics and cool chequered patterns.
Although tweed has been around for decades, it's set to stay as a groomswear fashion trend in 2018. With the number of untraditional brides and grooms rising, and choosing to host their weddings in alternative venues such as rustic barns or country gardens, a delightful tweed suit is proving a popular choice amongst quirky, creative and fashion-forward couples.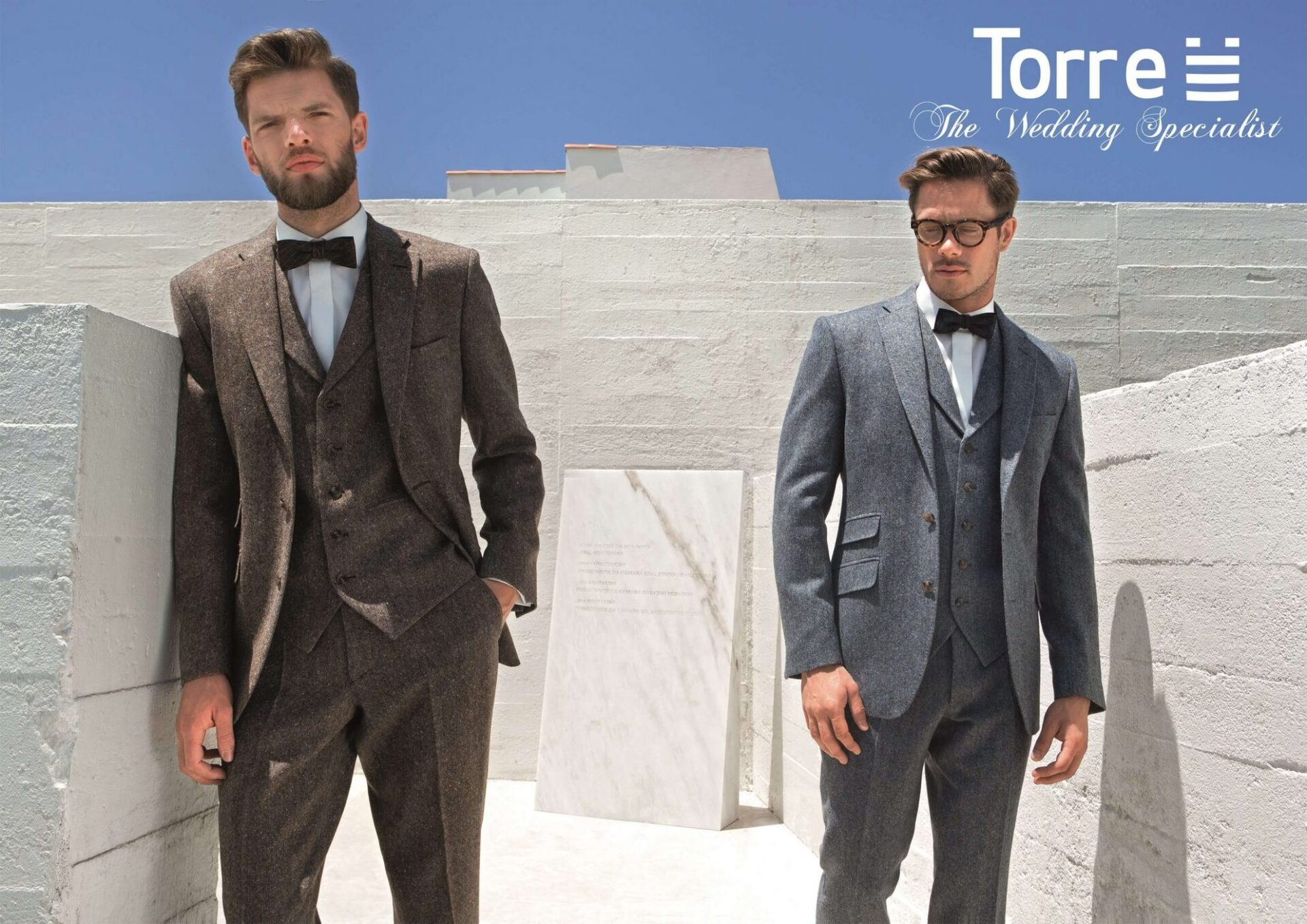 Going hand-in-hand with vintage, shabby-chic wedding themes, a tweed tuxedo is the perfect match. Opt for a three-piece suit and you can't go too far wrong- having a three-piece allows you to experiment with fabric and colour combinations to make your wedding day style reflective of your personality and unique to you.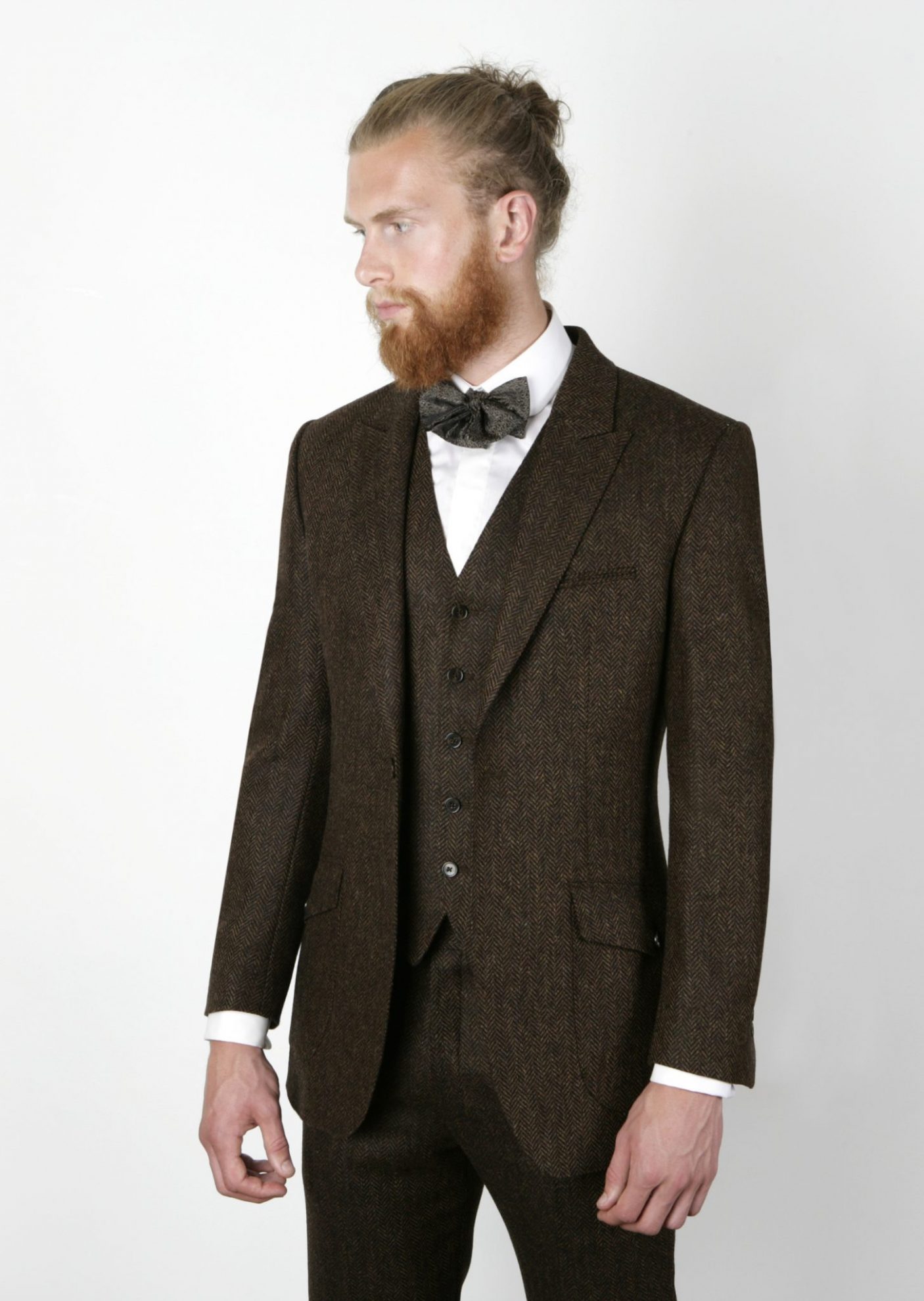 If a full-on tweed suit is too over-the-top for you, mix and match by taking a traditional twist, and don a tweed bowtie or waistcoat under a normal suit jacket. This way you don't have to go the full haul, but can still be on trend by bringing a little tweed texture to your groomswear look!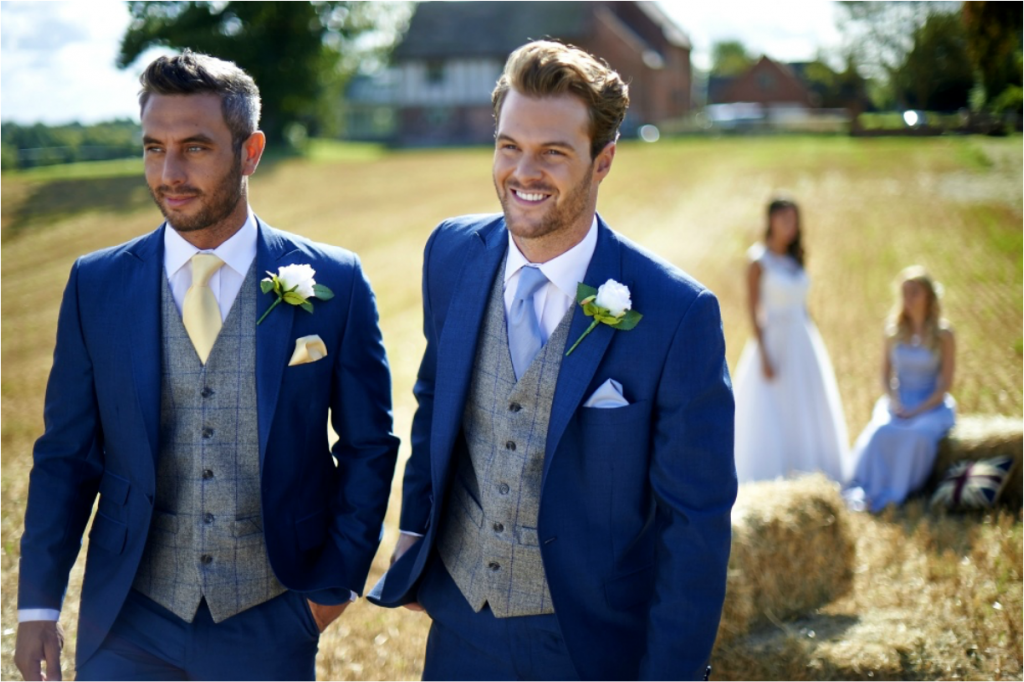 Whether you want to mix wool suits with tweed ties, or wear contrasting trousers to a tweed jacket, opt for ties, bowties and pocket squares in rich jewel colours and matte tones such as emerald greens, regal purples or deep red for the ultimate autumnal country vibes. Great for creating a versatile look, grooms are loving this more relaxed yet timeless wedding day style!
Set Image: Louis Copeland