Follow our ten steps to looking gorgeous in every wedding photo…
We live in the selfie age so it's no surprise that the welfie, the wedding selfie, has taken off. But really it doesn't matter who takes the photo – the important thing is looking good in it. Here's how…
Step 1: Put some pre-wedding work in
If you are serious about looking good in photos, you need to do your homework. Take a look at your favourite pictures of yourself and see if you can spot a pattern.
Figure out why you love those particular photos and try to replicate the pose or facial expression.
Practise posing in front of a mirror, yes really! Self-proclaimed selfie queen Kim Kardashian says you should take 300 photos in order to find the perfect one.
While you probably don't have to go that far, it is worth taking time to figure out how you photograph at your best.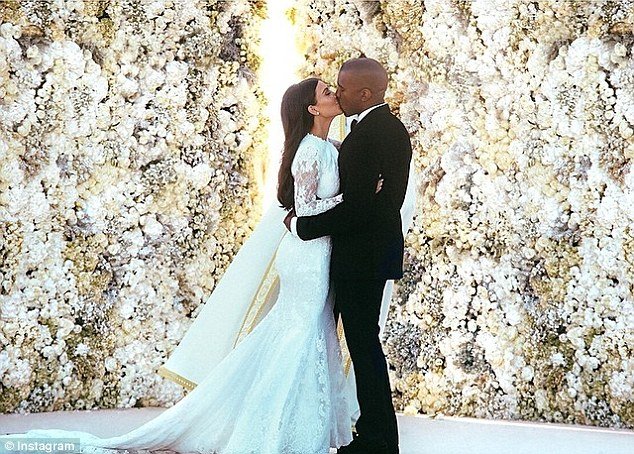 Step 2: Wear photo-proof make up
Follow this advice from Deirdre Body at Body Treats:
 "There are certain make-up tricks that basically guarantee a great looking photo. The most important thing is to start with a blank canvas; cleansed, toned, exfoliated and moisturised skin. Apply primer to even out your skin tone and reduce the appearance of fine lines. Apply it clockwise and then anti-clockwise to ensure you fill in all of those little pores so your foundation appears smooth. This helps the camera create a glowing look."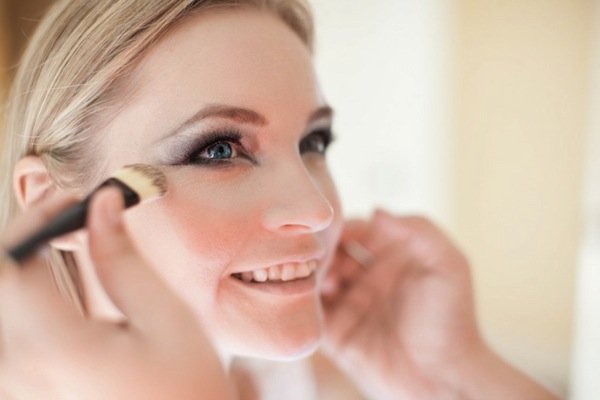 Professional wedding makeup artist Kerry Harvey's top tips are;
"Steer clear of shimmery powders, they will look dramatically more shimmery and can create an oily complexion in photos. To bring out the white of your eyes thereby showcasing the colour of your eye, rim the water line with a nude pencil."
Step 3: Find beautiful lighting
Check where the light is coming from and use it to your advantage. Natural lighting is best so go outside or stand near a light source such as a window if indoors. If you are using a flash make sure that you are facing the light source straight on.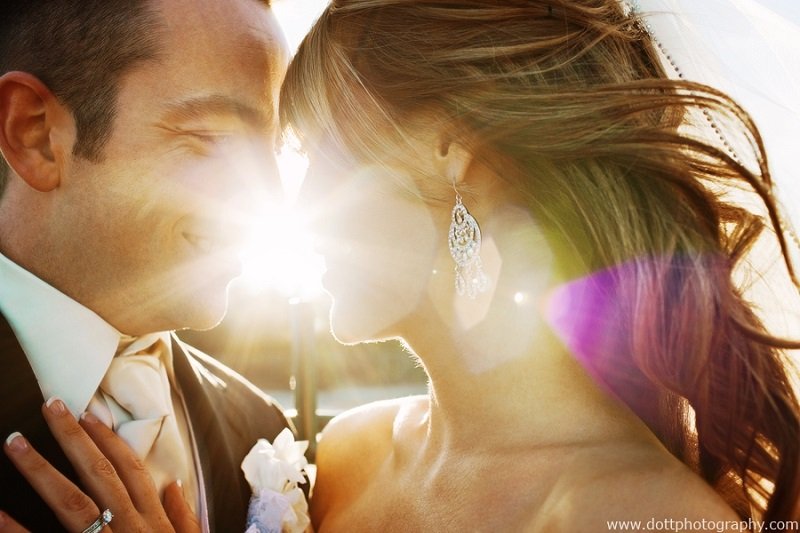 Step 4: Pose like a celebrity
There's a reason why all the celebs are doing the classic 'Red Carpet' pose – it instantly shaves off inches.
Angle your body to the side, hold your belly in and turn your head towards the camera. Next relax your shoulders, put your hand on your hip and look at the camera confidently. By placing your hand on your hip you are ensuring your upper arm isn't lying flat next to the body which would make it appear larger. Try it.
To make your legs look longer do the 'Ankle Cross'. Step forward and over to one side slightly and rest your weight on your front foot.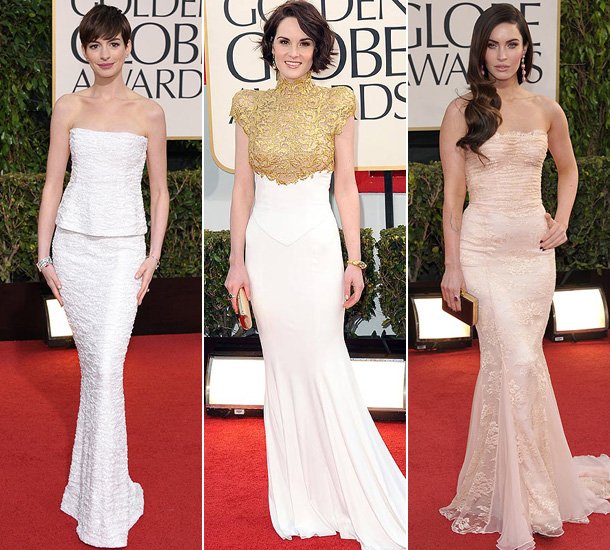 The 'Knee Pop' is another pose that makes the subject appear slimmer. It's easy, shift all of your weight on one leg and drop the other knee forward centre.
Step 5: Insist on a high angle
If you see anyone attempting to photograph you from a low angle, jump out of the way immediately. This is the most unflattering angle and probably where the saying 'the camera adds 10 pounds' came from!
The best angle is slightly above you because you will have to look up, this elongates the neck. If it's not a full body shot, bend your knees slightly so that you are on the same level as the photographer, or sit on a chair and look up.
Step 6: Don't say cheese
Whatever you do don't say 'cheese' or anything else as this usually creates a fake looking grin. Instead think of something (or someone!) that makes you genuinely happy.
Step 7: Tilt your chin
The oldest trick in the book – banish the dreaded double chin by sticking out your head or chin slightly. Create the appearance of having a thinner face by putting your tongue on the roof of your mouth.
Step 8: Take a welfie
Ever since that newly married couple took a selfie with the Pope last year welfies have been popping up all over the place. Think about where to take your first selfie as husband and wife; from the altar after the ceremony, on the dancefloor or at the top table are great for capturing your guests in the background.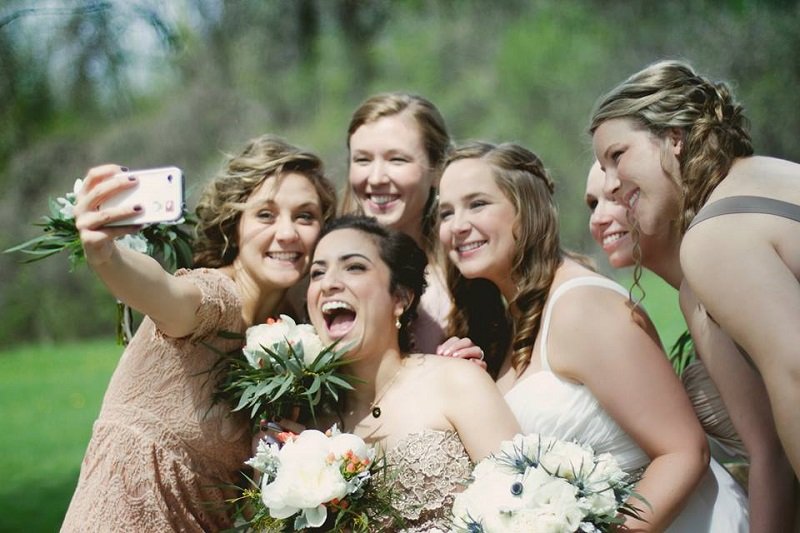 Step 9: Make use of those apps
Remember photos can look better in seconds by using a photo filter. Grey-scale, vintage or soft focus options can blur imperfections and even out skin tone.
There are countless apps to help you fine-tune your photo. Perfect 345 can smooth skin, remove under-eye circles, whiten teeth and more at the touch of a button. YouCam Perfect can erase background objects easily and touches up the photo that instant it's taken. Both apps are free for iPhone and Android.
Step 10: Don't take it too seriously
Sometimes silly wedding photos are the best ones.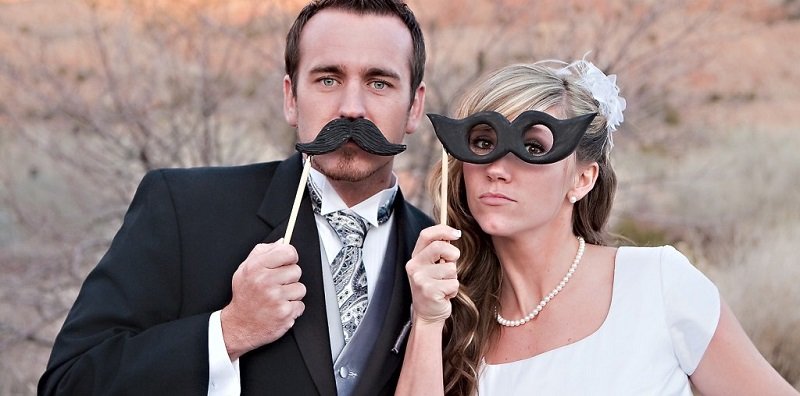 Feature image: Epic Love Photography