A member of the Wedding Journal editorial team has just singlehandedly planned a hen party – she shares her experiences to make life easier for you
I organised my first ever hen party which took place on Arranmore Island off the coast of Donegal, last weekend. Given my time over again there are some things that I definitely wouldn't change and others that I would do differently – here's all you need to know…
Goodie bags
I made the guests goodie bags containing nice drinking tumblers, snacks, willy straws, team bride badges, and a hangover kit with a little poem. Sure it was a lovely gesture – but were they really necessary? In hindsight I don't think so.
Photobook
I came up with the idea to give the bride a photobook containing a photo and message from each of her hens, sounds simple –right? Wrong! Actually this was the single most irritating and time consuming part of hen planning. From chasing up (A LOT of) late photos and messages that were not submitted on time, to editing the photobook to make it look pretty – the book took up far too much time and caused me unnecessary stress. A much better idea is to bring along a scrap book where people can write messages to the bride and stick in photos if they want too. The bride will be delighted with the thoughtful, sweet notes and she genuinely won't care that it's not professionally bound or printed on gloss paper!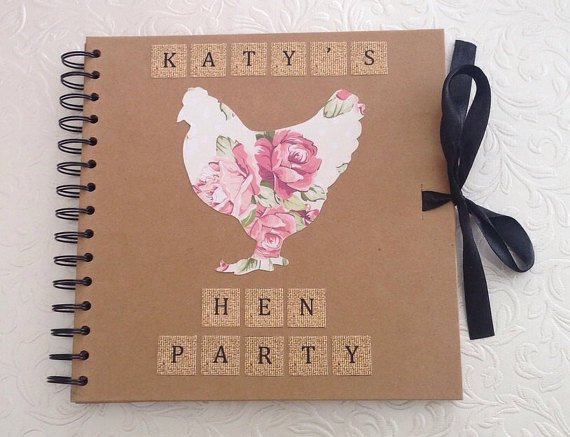 Be firmer on the RSVP date
I set up a Facebook group sharing details of the hen and asking people to confirm by a certain date. They didn't and people signed up late and I had to source additional accommodation which proved to be quite tricky for the dates we required. If I were to do things again I would be firmer from day one and explain to people that they can't confirm after a certain date for good reason.
Ask the groom
I would ask the groom for his opinion when choosing the theme, after all he knows the bride-to-be pretty well too so he could probably offer some suggestions that you may not have thought of.
Who is bringing the essentials?
There were 19 girls on our hen party and only one hairdryer and numerous sets of GHDs/curlers. We all thought there was no point in bringing a hairdryer assuming everyone else would bring a one. Next time I would pop a message on the Facebook group asking who is bringing what.
What I wouldn't change
The spreadsheet
I asked a friend to help me with the maths side of things. She made an excel spreadsheet which was a Godsend because some hens chose not to do the activity, travel in the bus provided, and to stay one night instead of two – thanks to my spreadsheet it was easy to work out how much they owed.  Many a nights sleep would have been lost without that spreadsheet!
Consult the bride
You need to strike a fine line between keeping the bride-to-be informed while having plenty of surprises up your sleeve. I am so glad that I kept the bride up-to-date on the general plan, that way she was able to correct any mistakes I had made. For example, I decided not to have printed t-shirts for the party as it was working out at € 10 per head (€190) and I felt it was an unnecessary expense. The bride on the other hand very much wanted t-shirts, and once she told me that we were able to order them in plenty of time for the party.
The mystery activity
I organised a 'sketch a nude' as the mystery activity, nobody attending the hen had any idea of what it was going to be prior to the party. I had gift-wrapped prizes for different categories including best and worst drawing and the prizewinners were delighted and wore their medals with pride. The art lesson was absolutely hilarious and a real highlight and talking point of the weekend. I organised it though a Dublin-based company called Posh Fizz.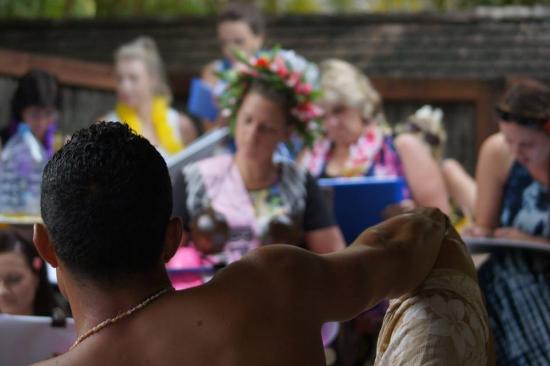 Advance payment
I asked everyone to pay in advance, then I withdrew the money and put it into envelopes to hand over on the day to pay for ferry tickets, the meal etc. This was a genius idea as it meant that the financial side of things had been taken care of before the hen party so I didn't need to think about it on the day.
Not organise too much
The hen party took place over the course of a weekend. I didn't plan any activities for the second day because I think there is nothing more annoying than a hen party with back-to-back activities… we've all been there! As it turned out it was a gorgeous day and we were able to soak up the sunshine, enjoy a leisurely lunch, and even got involved in a singsong in a local pub.
Featured image credit: www.susiewatsondesigns.co.uk
Facebook Comments