Practical and pretty, these wedding card holders will make life easier for people on your big day
Wedding guests don't always have the opportunity to deliver cards to the couple prior to their big day, so make life easier for them by having a designated wedding card box. The groomsman usually 'looks after' cards on the day, so a drop box would relieve him of this responsibility.
From vintage suitcases to bird cages, there are lots of card holder options available in styles to suit your wedding theme. Here's our top 12…
1. The wooden suitcase
Minimalistic and functional, we love this simple suitcase-style box available from Etsy.com. It makes a pretty wedding prop and card holder.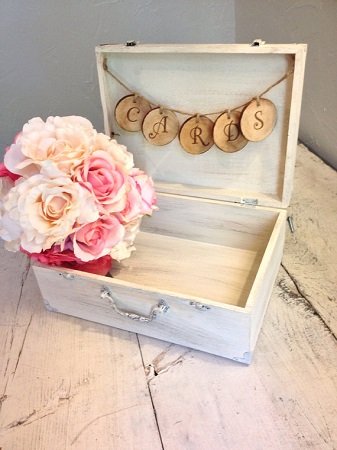 2. Cardboard box
Cheap and cheerful, this cardboard card box costs just £32.50 and comes in a variety of colours and styles. It can be customised to tie in with your colour scheme.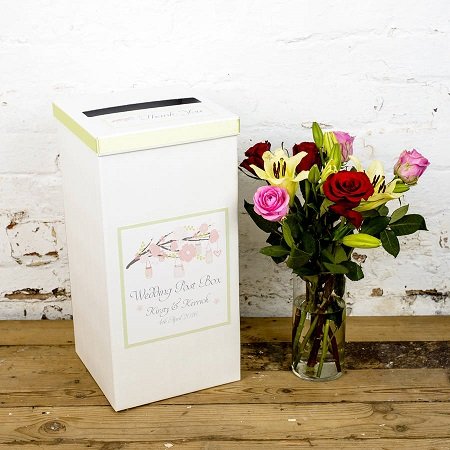 3. Customised suitcase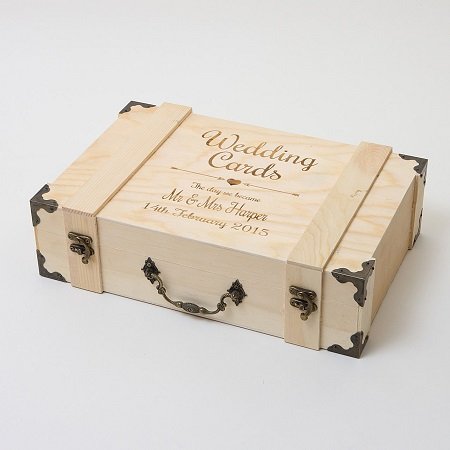 4. Bird house
This customised wooden birdhouse is a quirky way to store cards, although it doesn't come cheap at £180.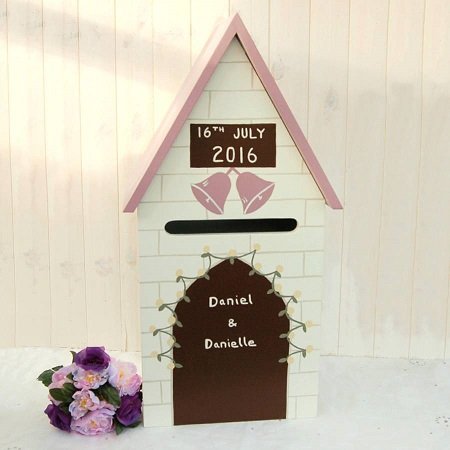 5. Bird cage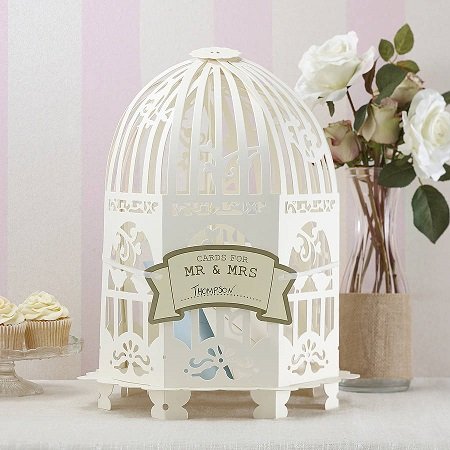 6. Engraved box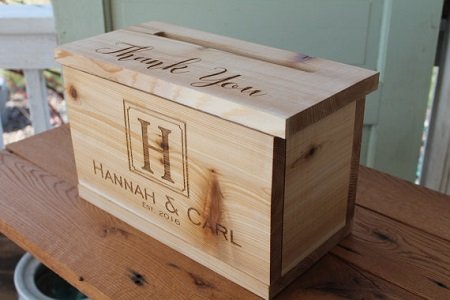 7. Picnic basket
How good would this basket look at a wedstival or garden wedding?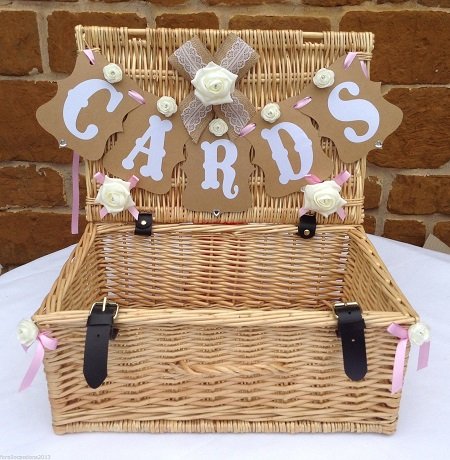 8. Hessian sack
A personalised hessian sack is an inexpensive way to store cards and would suit a vintage, rustic or barn wedding.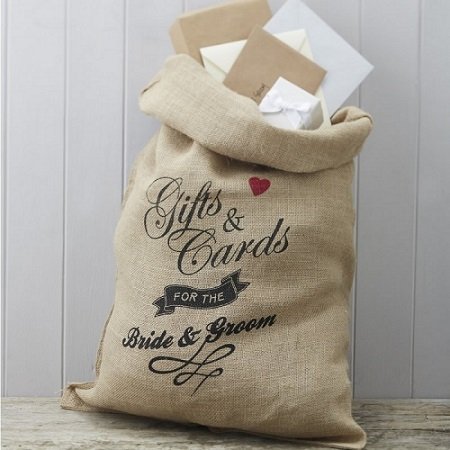 9. Wishing well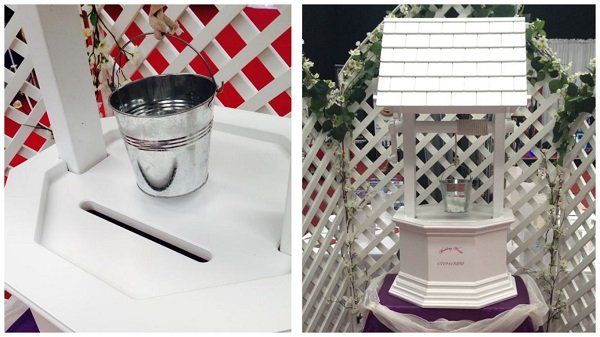 10. UK post office box
These classic red post office letter boxes can be hired from Newry-based company CM Wedding Invitations, and costs from £50.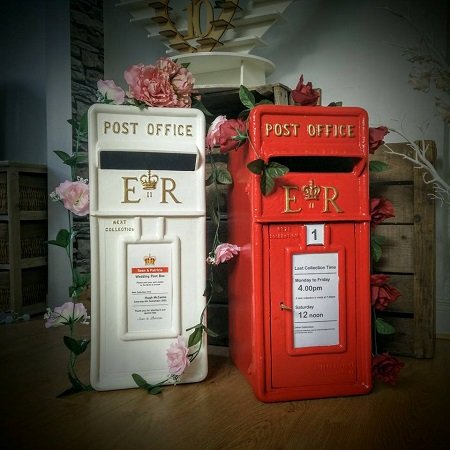 11. Irish post office box
These retro Irish post office boxes are available for hire from €49+. As the boxes are locked shut, they are a secure means of minding your cards.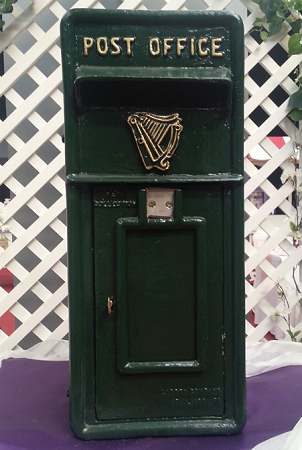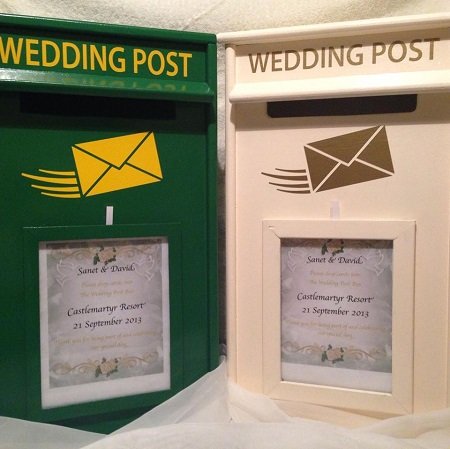 12. Make your own
If you don't fancy forking out for a card holder, make your own. The vintage suitcase remains a popular choice, rummage around in your attic or charity shop for an old suitcase, clean it up, personalise it, and you have a card holder and wedding prop unique to your big day.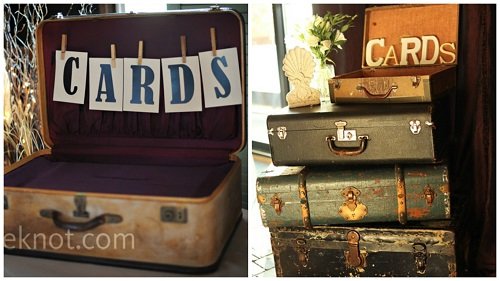 Featured image: cmweddinginvitations.com
Don't leave the details to the last minute! We have a brand-new directory full of the best vendors for Wedding Invitations & Stationery in Co. Limerick.
Facebook Comments