Top trends – 10 adorable accessories for your flower girl and page boy
Flower crown
Our favourite summer accessory for flower girls, floral crowns are a beautiful alternative to traditional hair clips and bands. The most natural option is of course fresh flowers which can be made by any good florist, but there are some fantastic synthetic options out there also.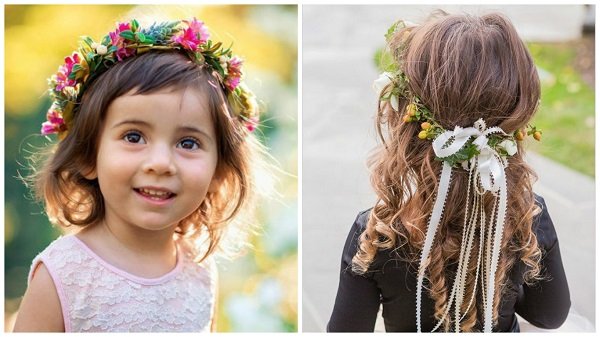 Bright accessories
If you plan to dress your page boy in the same style as the groomsmen, you could accessories with converse, bright bow ties or braces for a more childlike look.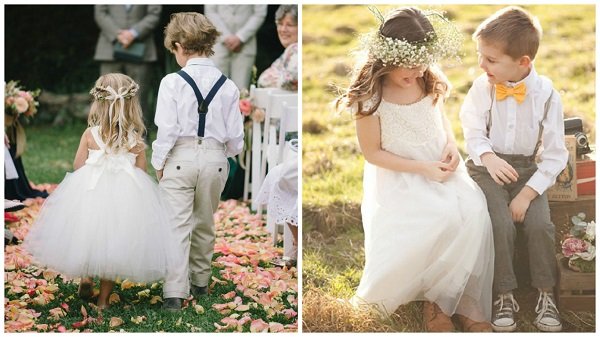 Cufflinks
He might be small but he has a big job to do – say thanks to the youngest male member of your bridal party with personalised cufflinks.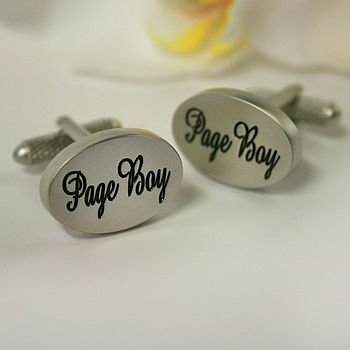 Bubbles
Bubble are a simple way to keep your little ones entertained out of mischief post ceremony.
Signs
Chalkboard and wooden signs are all the rage now and there are lots of options, such as 'Daddy, wait until you see Mummy' and 'Here comes Auntie'.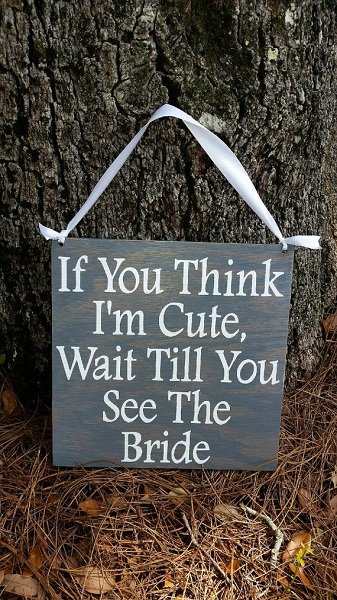 Wand
Walking up the aisle with a wand is a guaranteed way to make your flower girl feel like a princess.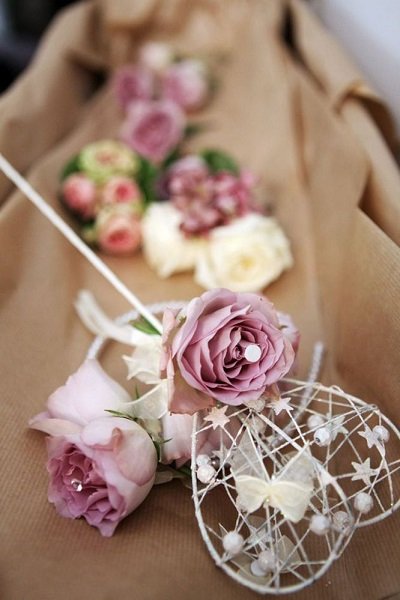 Badges
Balloons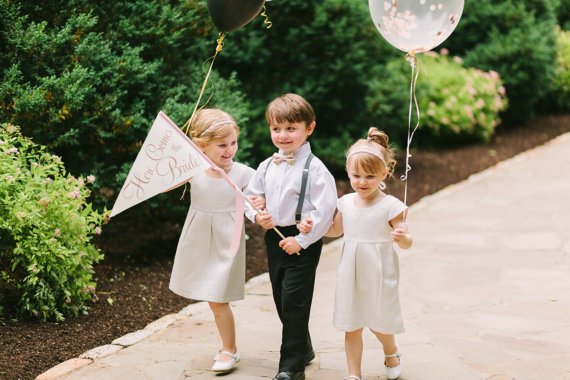 Baskets
From rustic woven, to tin cans and more ornate baskets, this flower girl accessory comes in lots of styles and is traditionally filled with confetti or rose petals.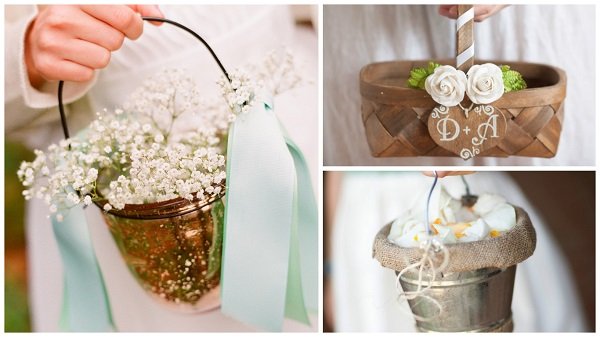 Yo yo
A retro yo yo will keep small hands busy and provide cute photo opportunities.