Our top picks – figure-flattering A-line wedding dresses
The A-line wedding dress flares out from below the waist, skims over the hips and extends out to the hem forming a capital letter 'A' shape; from which it gets its name. Arguably the most figure-flattering wedding dress silhouette of all, it compliments pretty much all body shapes, and is a particularly good option for pear shaped brides as it brushes over the hips and bottom, creating a streamlined slim appearance.
Embellished
From subtle lace applique detail to sparking gems and crystals; a little embellishment can go a long way towards transforming your A-line dress into a head turning gown.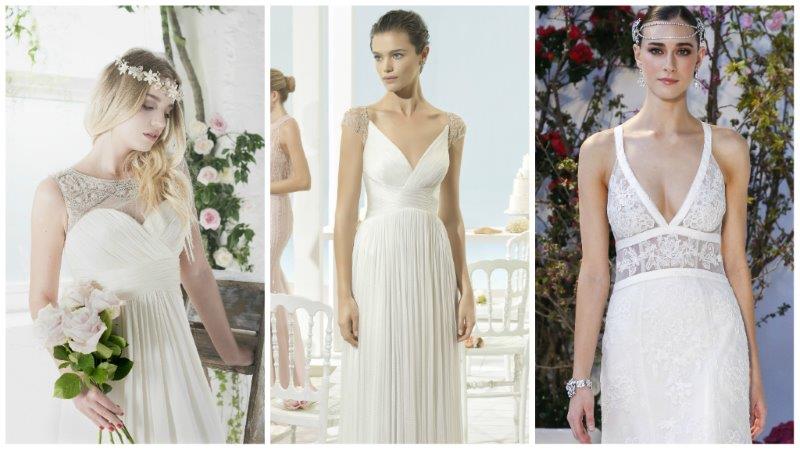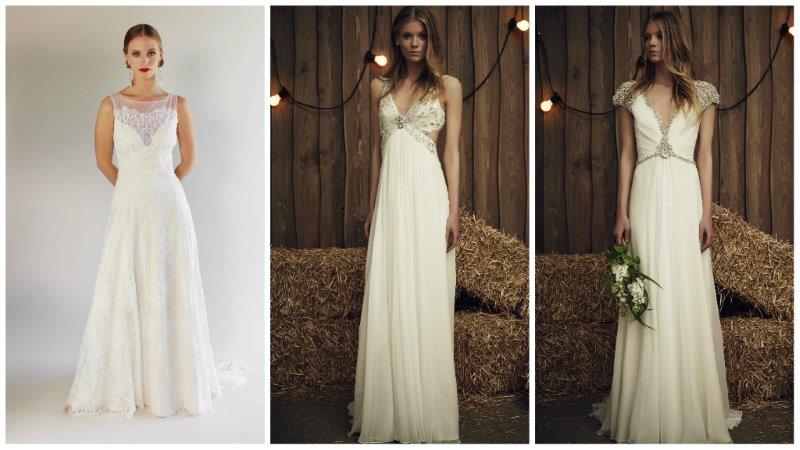 Sleeves
For ladies who are self-conscious about their upper arms, a batwing sleeve is a super-stylish cover up. A sleeved A-line will hide a multitude while highlighting your best bits.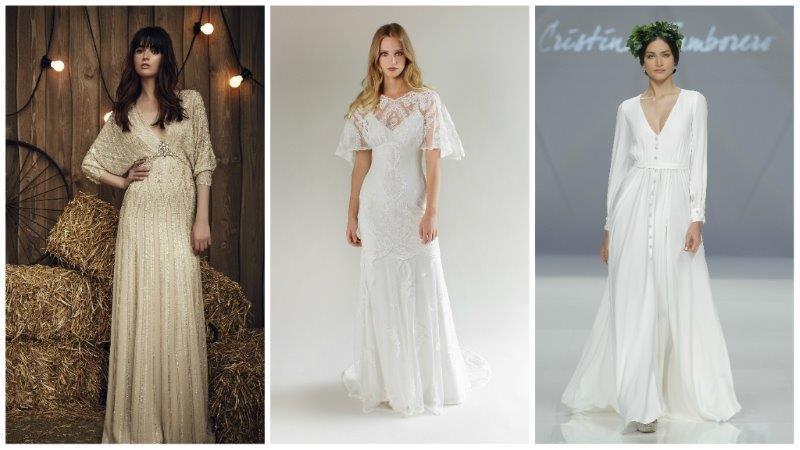 Strapless
Strapless has made a massive comeback for 2017. Combine two trends in one; A-line and strapless with these gorgeous gowns.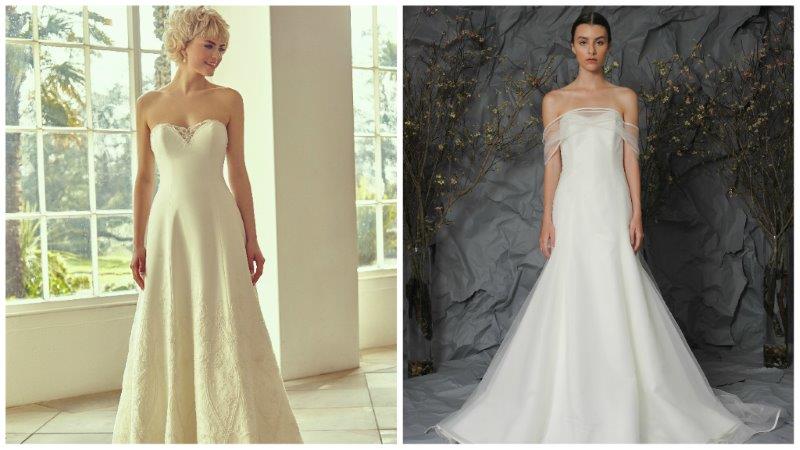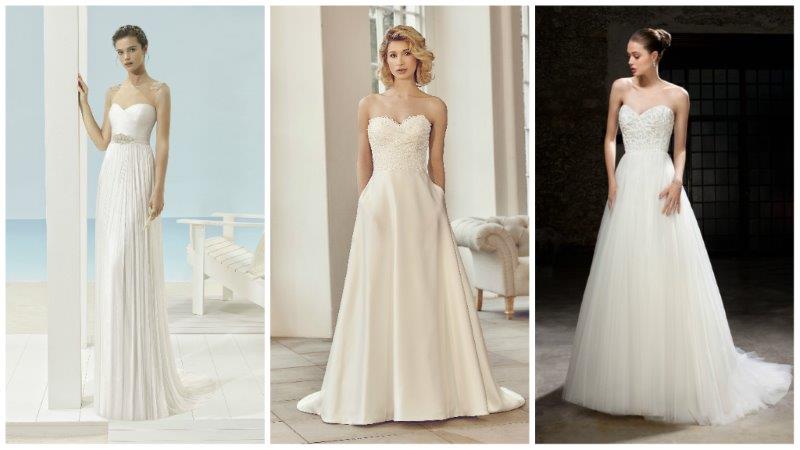 Full skirted
Opt for a full skirt to feel like a princess bride on your big day.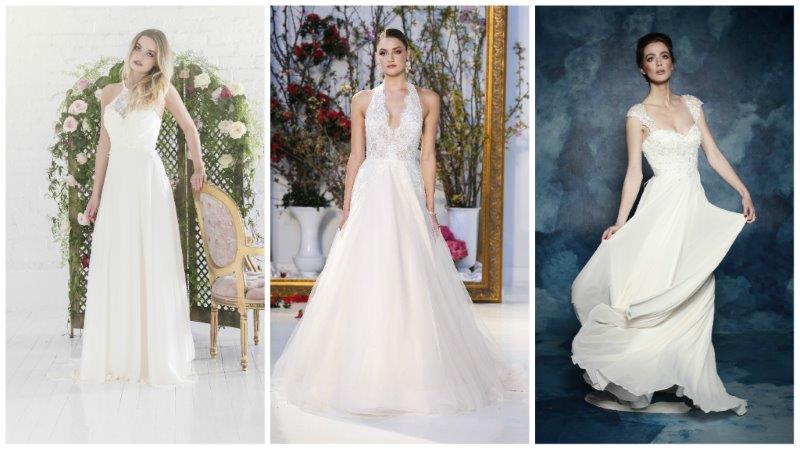 Featured image: Aire Barcelona