20 seriously stylish bridal jumpsuits from 2016 collections for the alternative bride-to-be
It's important to feel comfortable, gorgeous, and like you on your wedding day. So if you are not a 'white wedding dress' type of girl, why not opt for a bridal jumpsuit instead.
Embellished
Gems, crystals and sparkle feature right across the board in 2016 bridal wear collections, and we love how Israeli designer Nutrit Hen has combined two trends in one piece with her sparkly jumpsuit.
Another key style this year, designers have turned to lace appliqué to add that extra decorative touch. Appliqué refers to the technique of attaching motifs or smaller pieces of material to the dress to create a contrast in texture, for a modern edgy bridal look.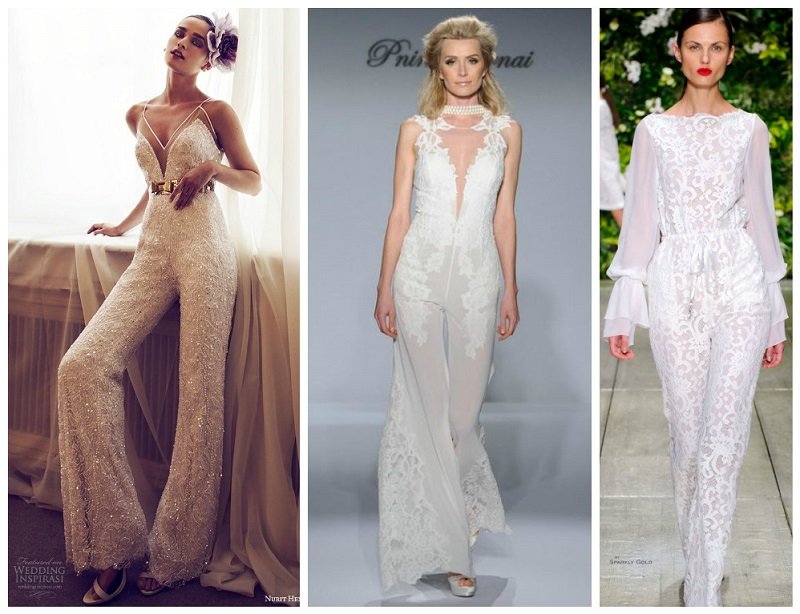 Wide leg
Wide leg trousers are classic yet ultramodern at the same time.
Due to the modest nature of wide leg trousers, it means brides can get away with going a little bit sexier on the top half with a fitted or illusion bodice – as seen in the Limor Rosen and Victoria Kyriakides styles pictured.
Asos have added a dramatic cape to their wide leg bridal jumpsuit, while Monique Lhullier has gone for a classic shirt collar and sleeves.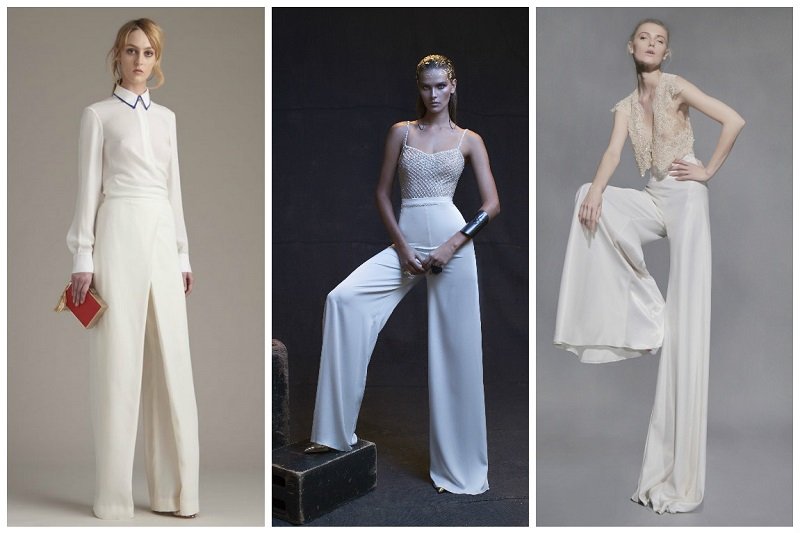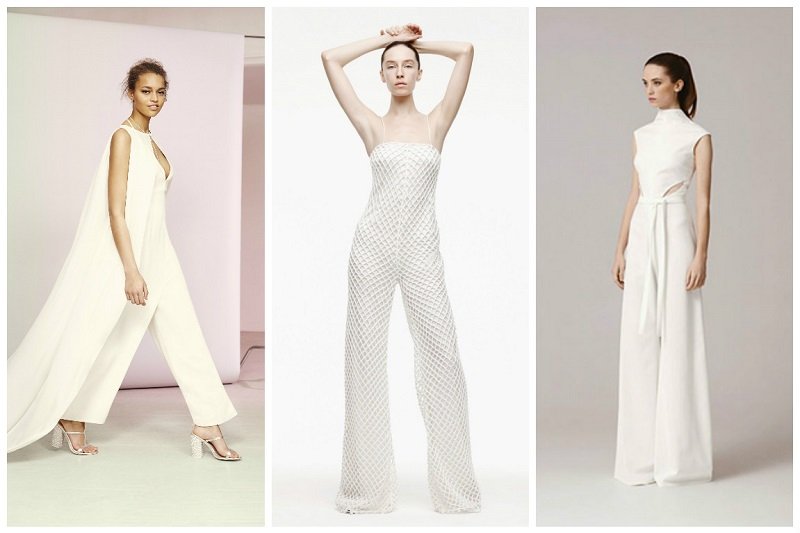 Shorter styles
Tailored ankle grazer and ¾ length calf skimming styles are great options for a summer weddings to keep you cool while looking chic. These outfits are also suited to a sophisticated city wedding.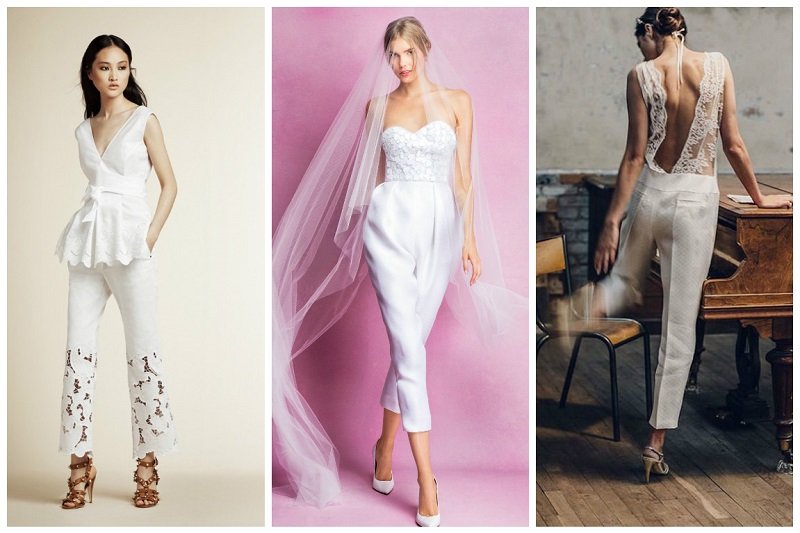 Overskirt
Combine a traditional white wedding dress and a jumpsuit and what do you get? A bridal jumpsuit with a overskirt.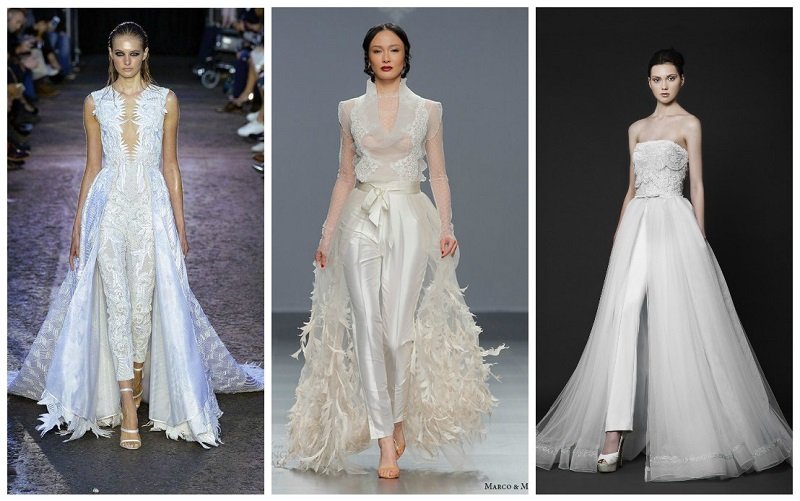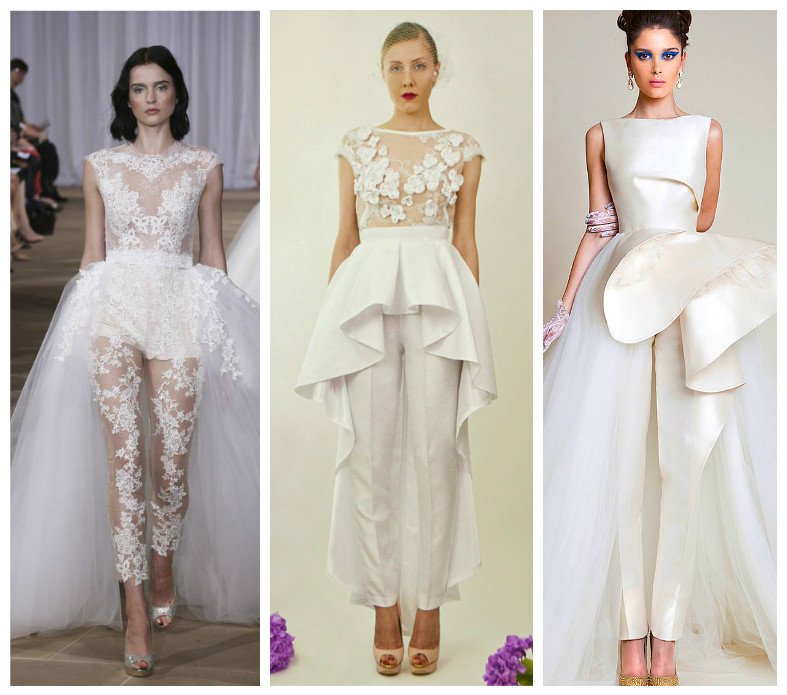 Something different
If you are not quite convinced that a bridal jumpsuit is for you, Inbar Dror's illusion split wedding dress is a fashion forward alternative. The front and back centre splits on the dress create the illusion that it is a jumpsuit.
The Lakum style picture is a jumpsuit but it looks more like a two-piece vest top and trousers.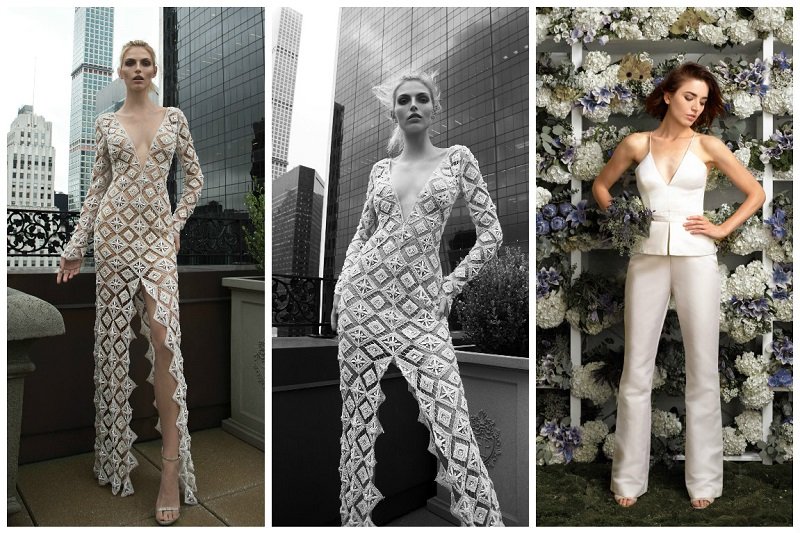 Featured: Limor Rosen
If you're getting married and are looking for a unique and stunning dress design, take a look at our brand-new directory. We only recommend the highest quality Wedding dress & Bridal Shops in Co. Londonderry.