Although it may seem that every Caribbean island is equally desirable and perfect, the fact is there are significant differences among them.
The Caribbean is easily accessible with frequent flights from Europe, and provides the perfect backdrop to spend your first vacation as a married couple. Warm days, cool ocean breezes, and tranquil seclusion are all within your reach when you plan your trip together here after the wedding festivities have wrapped up.
While some destinations are better suited for adventure and others are more tourist-driven, below you'll find a taste of some of the top Caribbean honeymoon destinations.
1. Puerto Rico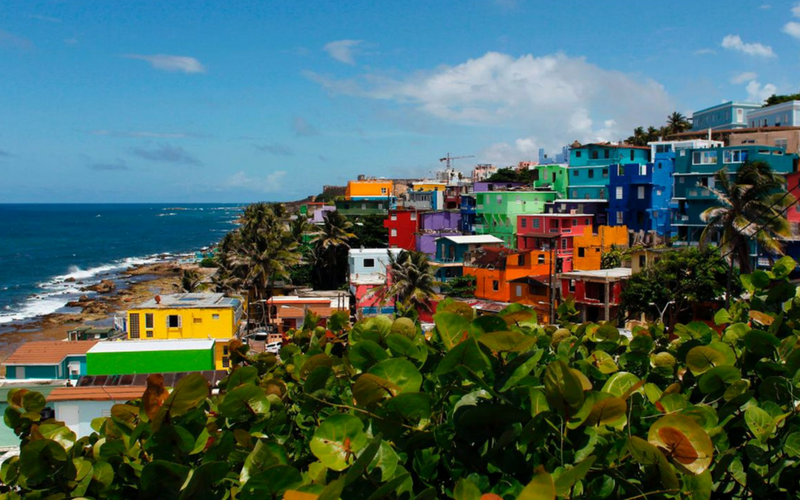 In Puerto Rico, you can have a big-city or a middle-of-nowhere honeymoon. You can stay at a modern resort or a renovated Spanish plantation estate. You can lounge along a white-sand strand or explore jungle national parks. It's one of the few Caribbean isles that has something for everyone.
For nature lovers, there are secluded beaches, rainforest excursions, and wildlife preserves. You can visit El Yunque National Park, or kayak the glittering waters of the bay. For city dwellers, there are high-rises, luxury hotels, and popular casinos. For everyone else, there are charming seaside villages, and plenty of delicious food, from Old San Juan to Parque de Bambas.
The locals celebrate life with dancing and carnivals, so a fun, festival atmosphere is around every street corner.
2. St. Barts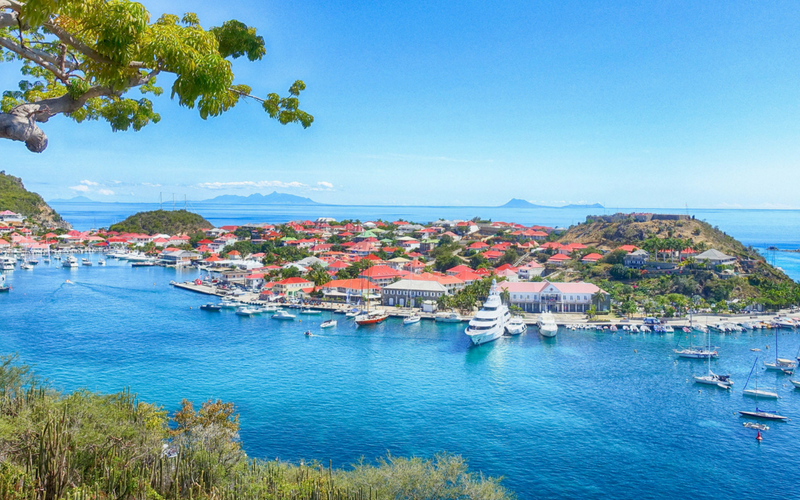 With white sandy beaches, rocky cliffs, hidden coves that shimmer in the sun, and more celebrities than you can shake a stick at. What's not to love about St. Barts?
May to June is the best time to visit St. Barts: the weather is nearly perfect and you'll find day after day of clear skies and warm temperatures. From December to April, the sun is especially scorching.
St Barts is a duty free port that offers everything; it's an upscale retreat for the chic with French cuisine and designer boutiques. This spot is ideal for couples who want to their St. Barts honeymoon to include some retail therapy.
St Barts has 22 fabulous beaches around the volcanic mountain of More du Vitet. With water sports and hiking in the mix, there's more than enough to keep thrill-seekers occupied.
3. St.Lucia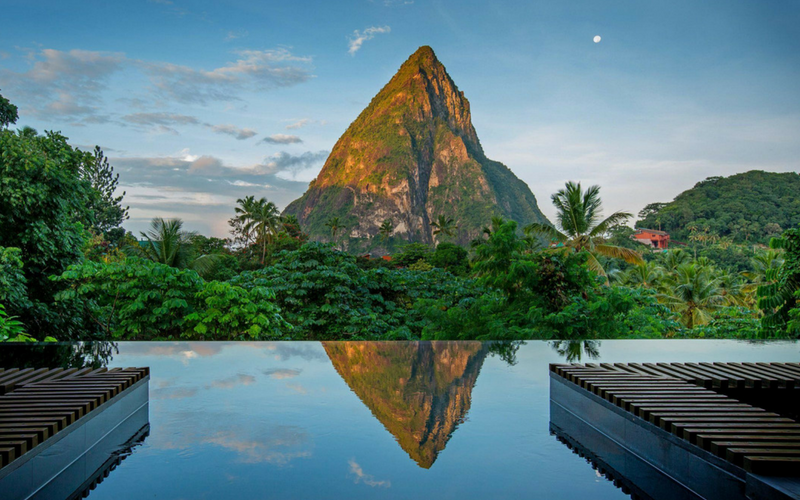 St Lucia is also as good a choice as anywhere in the Caribbean for secluded, upmarket, romantic places to stay. The big decision when planning a holiday to St Lucia is whether to base yourself in the north or the south of the island.
The north, which includes the capital Castries and Rodney Bay Village resort, is busier and more developed, but has better beaches and a far greater choice of restaurants and bars.
The south, and specifically the south west, is much more scenic and tranquil and has the bulk of the island's most secluded places to stay, but here the beaches are mostly of dark volcanic sand.
You can make day-trip excursions, by boat and road, between the north and south, but it's worth considering a two-hotel holiday, split between the two parts of the island.
This island is for nature-lovers. If you enjoy adventure excursions, then St. Lucia won't disappoint. The town of Soufriëre has some of the best spots for viewing the island's coral reefs. Along the way, you'll pass mango, coconut and cocoa trees.
4. Grand Cayman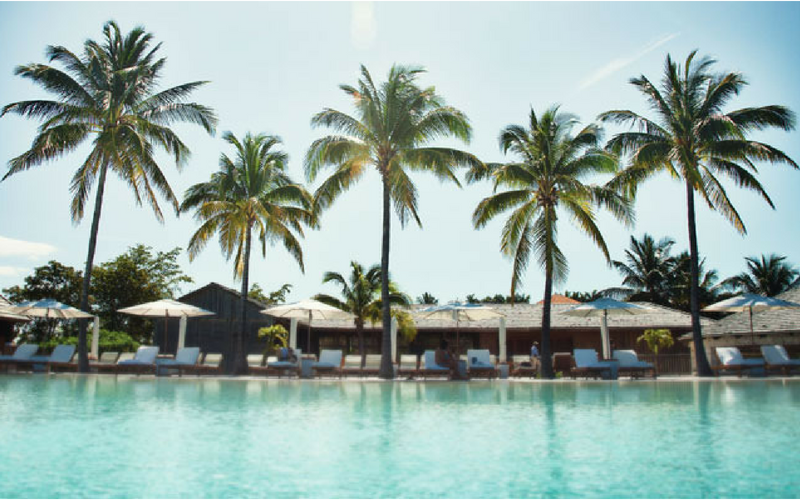 The islands that make up the Cayman Islands (Grand Cayman, Little Cayman, and Cayman Brac) are surrounded by gorgeous, clear water, making them a diving hot spot. The locals are renowned for being the warmest of strangers and being super polite, which makes visitors feel safe and at home.
While Grand Cayman is often noted for being a family-friendly island, and is no stranger to the swarms of tourists debarking cruise ships, there is a side of Grand Cayman that's perfect for the Caribbean honeymoon couple. For crystal blue waters, check out Grand Cayman's hottest beach: Seven Mile Beach. Seven Mile Beach is surrounded by several popular attractions as well. You can peruse the Seven Mile Shops or snorkel or scuba dive in the peaceful seas around Cemetery Reef.
5. Turks & Caicos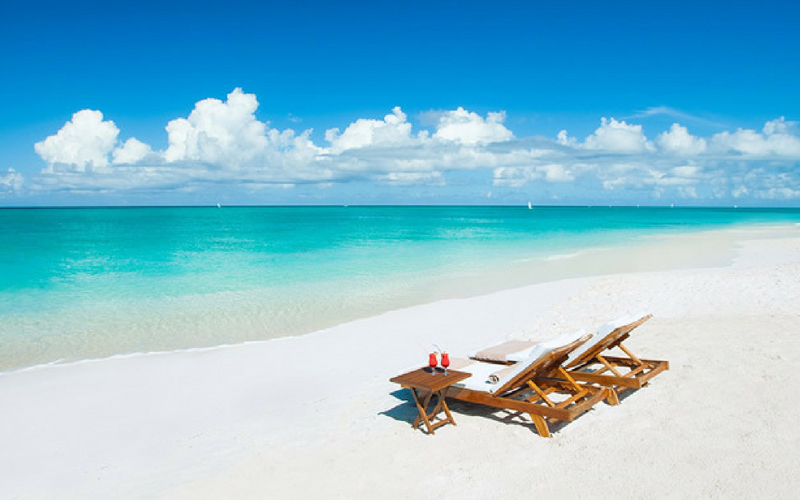 It doesn't get much more romantic than chartering a private yacht to a deserted island for the day. Once there, you and your new hubby can stroll along white sandy beaches and snorkel in turquoise waters off the world's third-largest barrier reef, then hop back on the boat for a gourmet picnic lunch.
It you're interested in the party vibes, it's useful to note that the Turks and Caicos have no real town center, and there are only two local nightclubs (and the hotel bars).
If the sea isn't for you then Turks & Caicos has a lot more to offer. Horseback riding on Long Bay in Provo, sunset strolls in Grace Bay, and even whale watching on Salt Cay.