Peggy Porschen Cakes
Crafty, colourful and creative wedding cake ideas for 2015 wedding cake trends
Gold rush  
If you're the kind of bride who believes there's no such thing as too much sparkle, this two tiered gold wedding cake from Emily's Pantry was made for you. It might have a simple shape and just a little baby pink frosting to decorate, but don't be fooled – as it glitters in the middle of your reception it will have all the guests talking.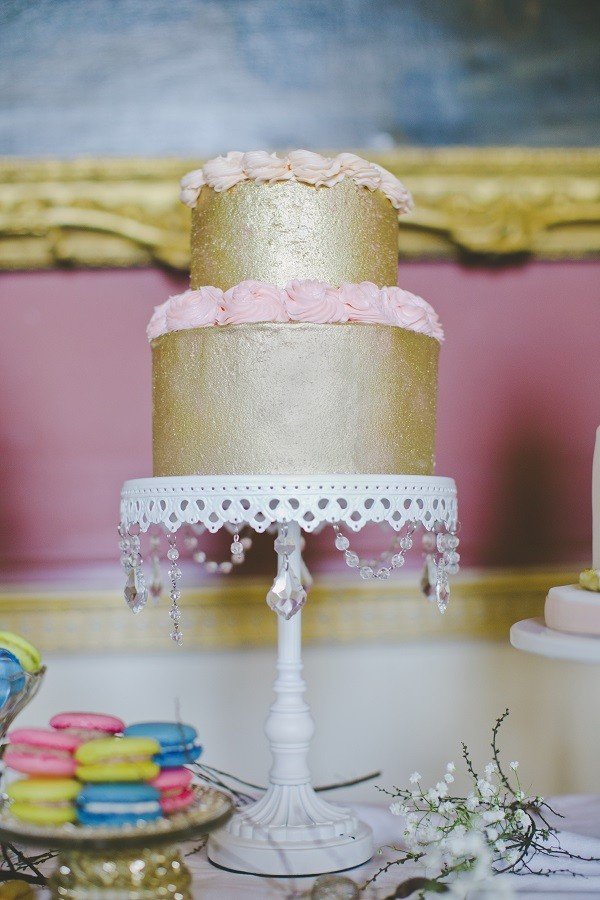 My sweetheart      
Cutesy playful wedding cakes are in – as demonstrated by this cheery delight from Bake My Cake. All five tiers are decorated from top to bottom in Lovehearts sweet, which are perfectly aligned and accented with co-ordinating pastel coloured ribbons to keep it elegant. Offer up some Lovehearts favours on your guests' tables for a playful, romantic gesture that ties in beautifully.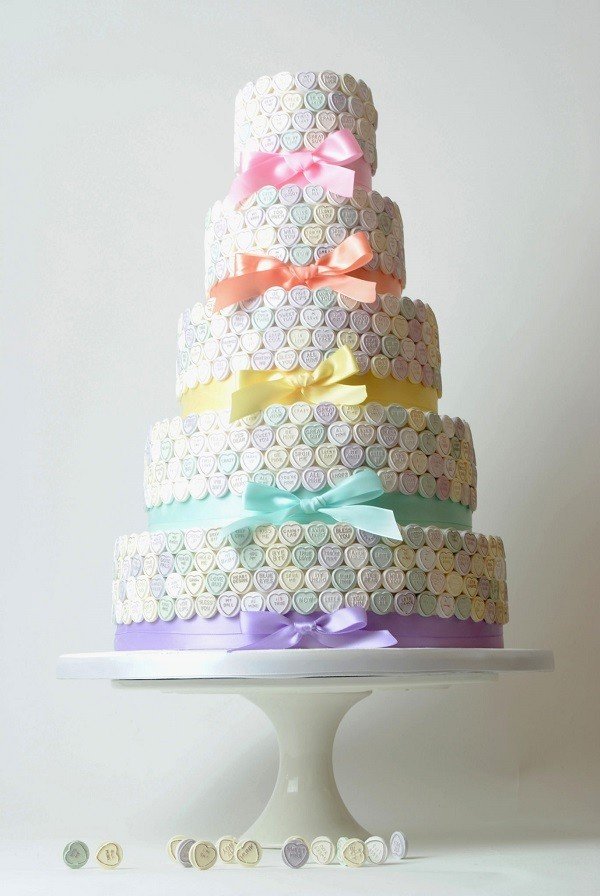 Antique Allure  
 Vintage brides will fall madly in love with this quaint retro wedding cake from The Cake Cuppery – it's  a true work of art. Adorned with edible pearls and roses, it's almost too good to eat. We reckon we could give it a good try though.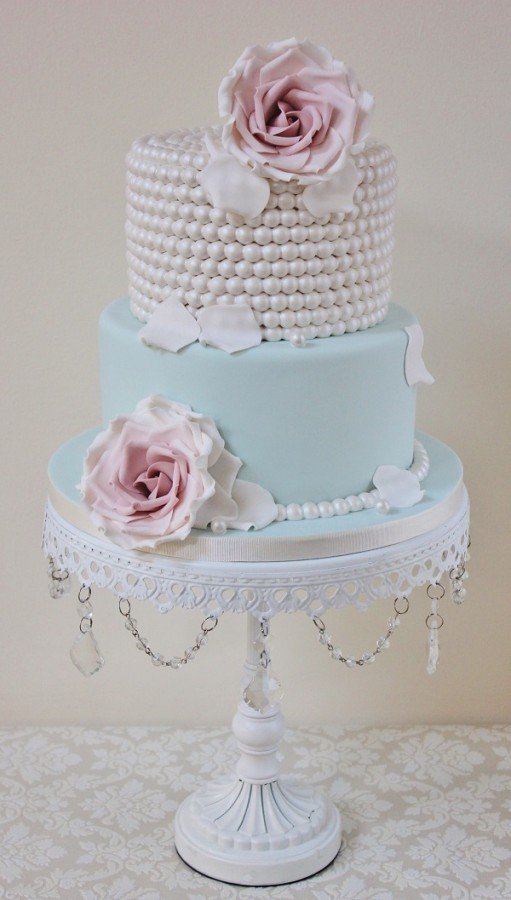 Floral fancy    
Look at this wedding cake! Would you believe it if we told you that every part of it is edible? Yes even those flowers that look like they've been freshly picked! All-white minimalist cakes are expected to be huge for 2015, especially with gorgeous flowers effortlessly tumbling down the tiers.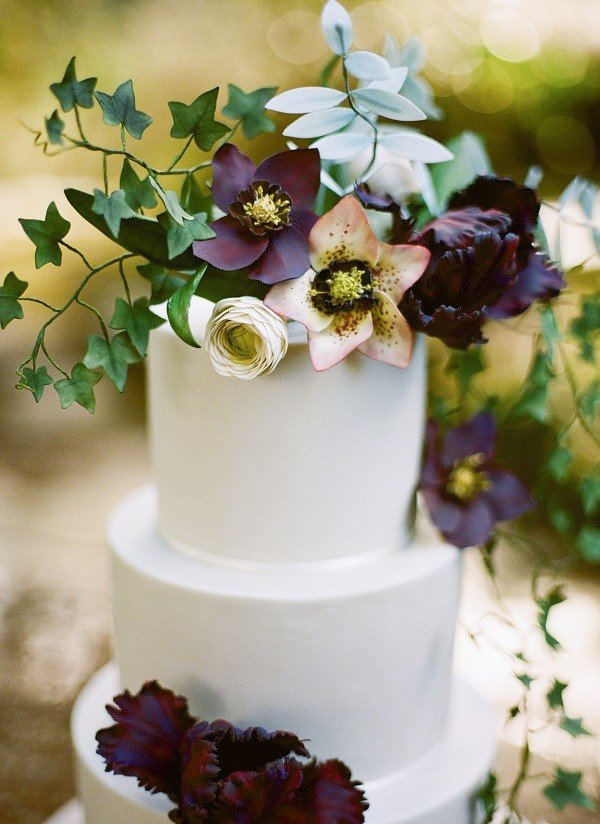 Ocean Blue      
Show-stopping colourful wedding cakes are set to be a major trend for this season. More is more is definitely the case for this decadent blue wedding cake from Cherub Couture. The attention to detail is flawless with a subtle ombre bleed on the bottom tier and the perfect placement of the gold lace birds and butterflies. This one is sure to turn a few heads.