We asked you, the readers, to nominate and vote for your favourite wedding suppliers and businesses in the Wedding Journal Reader Awards 2017. The votes are in and we are proud to unveil the best wedding jewellers across Ireland and Northern Ireland. We have a total of four amazing finalists and one well-deserved winner…
The Winner
The Winner of our much-coveted award for Wedding Jeweller of the Year is:
Lunn's
Lunn's, Northern Ireland's leading jeweller, is a family run business with 60 years' experience of selling the world's finest jewellery and watches. Over three generations Lunn's have cultivated wonderful relationships with major design houses and watch manufacturers, allowing them to provide an extensive range of Fine Jewellery, Watches and Gifts to inspire every customer and suit every budget.
With a beautiful range of wedding and engagement rings, Lunn's strikes the perfect balance between old and new. They ensure their long established level of customer service is beyond expectation, while presenting the very latest in contemporary designs; a truly worthwhile and world-class experience.
Email shop@lunns.com visit the website here  or call 028 9032 9799 for the Queens Arcade store in Belfast
Our remaining four finalists that have also secured spots as the best wedding jewellers across Ireland and Northern Ireland (and in no particular order) are…
Murray and Co.
Situated in the heart of Belfast's Cathedral Quarter, Murray & Co is a young company with a clear vision. They are focused on providing their customers with the best products at the lowest price and their jewellery is beautifully elegant and contemporary. Supplying only the finest jewellery, and with highly trained and experienced staff that can tailor your wedding rings to your needs, you can be assured that Murray and Co products meet the highest of standards.
info@murray-co.com visit the website here or call 028 9024 2144
Gardiner Brothers
Nestled in Belfast's historic Cathedral Quarter and combining traditional values with modern business Gardiner Brothers is one of the most successful jewellers in the UK. They are masters at creating unique diamond rings that are so personal they can retell the story of a perfect day again and again. Designed, handcrafted and selected by trained gemmologists, Gardiner Brothers Jewellery work with you to get your wedding bands just right.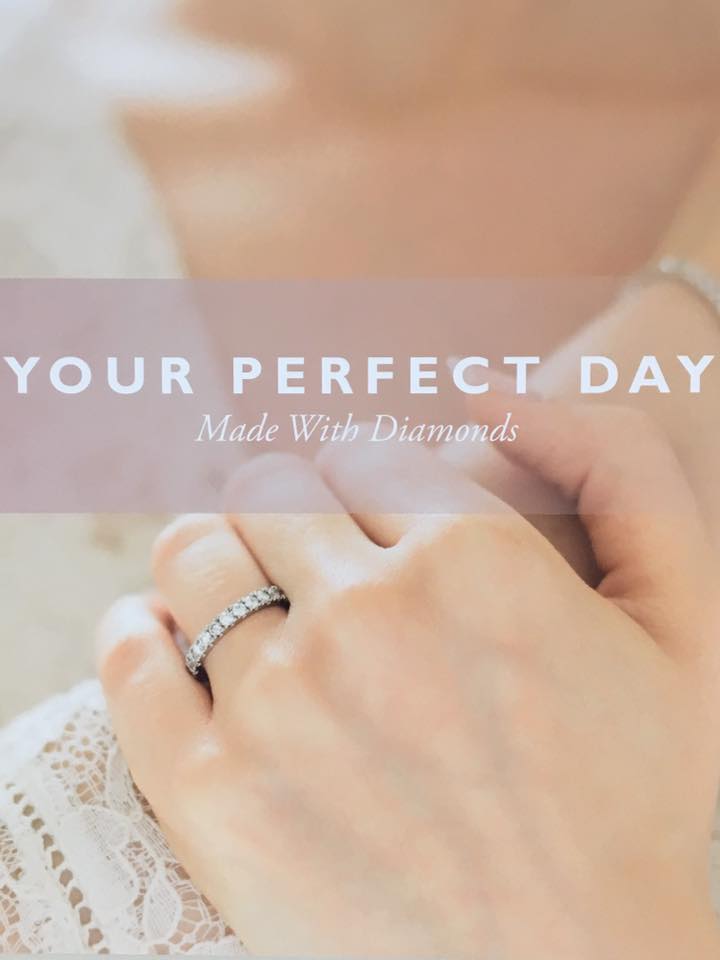 From the latest and fashionable, to the elegant and classical, Gardiner Brothers are there to guide and advise you on colour, clarity, cut, shape, size, design, durability, strength or cost!
Email michael@gardinerbrothers.co.uk , visit the website here or call 028 9023 4271
Fields
Fields – a wholly Irish owned company and the name synonymous with fine jewellery in beautiful designs and unquestioning commitment to customer service. It is a reputation richly deserved after all, as Fields have been market leaders in jewellery retailing since 1979, celebrating over thirty years in Irish jewellery retailing. Whichever Fields location you chose to shop in, in Ireland, you have the certainty that the standard of product, customer care and attention you receive will be consistent and of the highest level and the reassurance of a fully interactive branch network to meet all of your needs for your wedding day.
Choose a wedding ring from Fields, for the ultimate symbol of love and commitment. Discover their broad range of designs, from classic white gold and yellow gold wedding rings, to contemporary rose gold and diamond-set wedding bands. You'll also receive 20% off your wedding rings if you've bought an engagement ring at Fields.
info@fields.ie , visit the website here or call +353 1 671 2419
Appleby
Appleby Jewellers, based in Dublin, have dedicated more than sixty years to creating a worldwide reputation for excellence and creative jewellery design, offering renowned diamond expertise and the very best in quality and value. Make the bond that lasts a lifetime with an Appleby wedding ring. Creating a wide range of beautiful wedding rings, Appleby Jewellers always insist on the finest quality materials and will advise you on the most suitable for your requirements.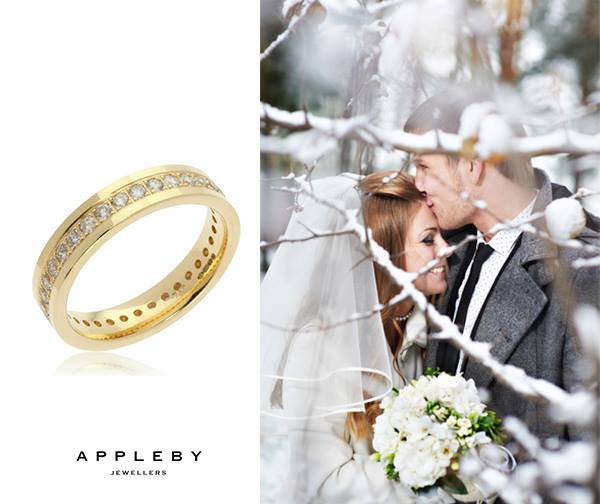 Email sales@appleby.ie visit the website here  or call +353 1 679 9572 for more information
Set Featured Image Credit: Lunn's Jewellers