We asked you, the readers, to nominate and vote for your favourite wedding suppliers and businesses in the Wedding Journal Reader Awards 2017. The votes are in and we are proud to unveil the best wedding videographers across Ireland and Northern Ireland.
We have a total of four amazing finalists and one well-deserved winner…
The Winner
The Winner of our much-coveted award for wedding videographer of the year is:
Pink Lime Video
Pink Lime specialise in cinematic wedding and event videography, and promotional web marketing videos. They are passionate about filming with a fresh and creative eye to ensure delivery of polished, cinematic productions. Check out their videos to see if you like their work. If so, Pink Lime would love to talk to you about your upcoming video needs. The company is based in Ireland's northwest town of Sligo but travel far & wide for work.
Pink Lime is run by husband and wife Caroline and Mark, they shoot and edit together and specialise in tasteful and well-crafted cinematic wedding films. They pride themselves on being relaxed, fun and discreet at weddings and strive for their clients to have an enjoyable experience whilst working with them.
Call 0876571221, email info@pinklimevideos.ie or visit the website HERE
Our remaining four finalists that have also secured spots as the best wedding photographers across Ireland and Northern Ireland (and in no particular order) are…
Ian Higginson Videography
Ian Higginson Videography / cinematography is an award winning business, with Ian creating magical videos for over 600 couples across Northern Ireland in his eight years in the industry. He has a passion for capturing moments and video that will last a lifetime and aims to deliver a true reflection of the most special day in a couple's lives. Ian also believes in being as discreet as possible at a wedding, so much so that people don't even know he is there! Discreetly and creatively filmed, Ian knows where to place himself throughout the day to capture highlights but to also get those unexpected off-camera moments without being too intrusive. All of your special day will be filmed in stunning 4k.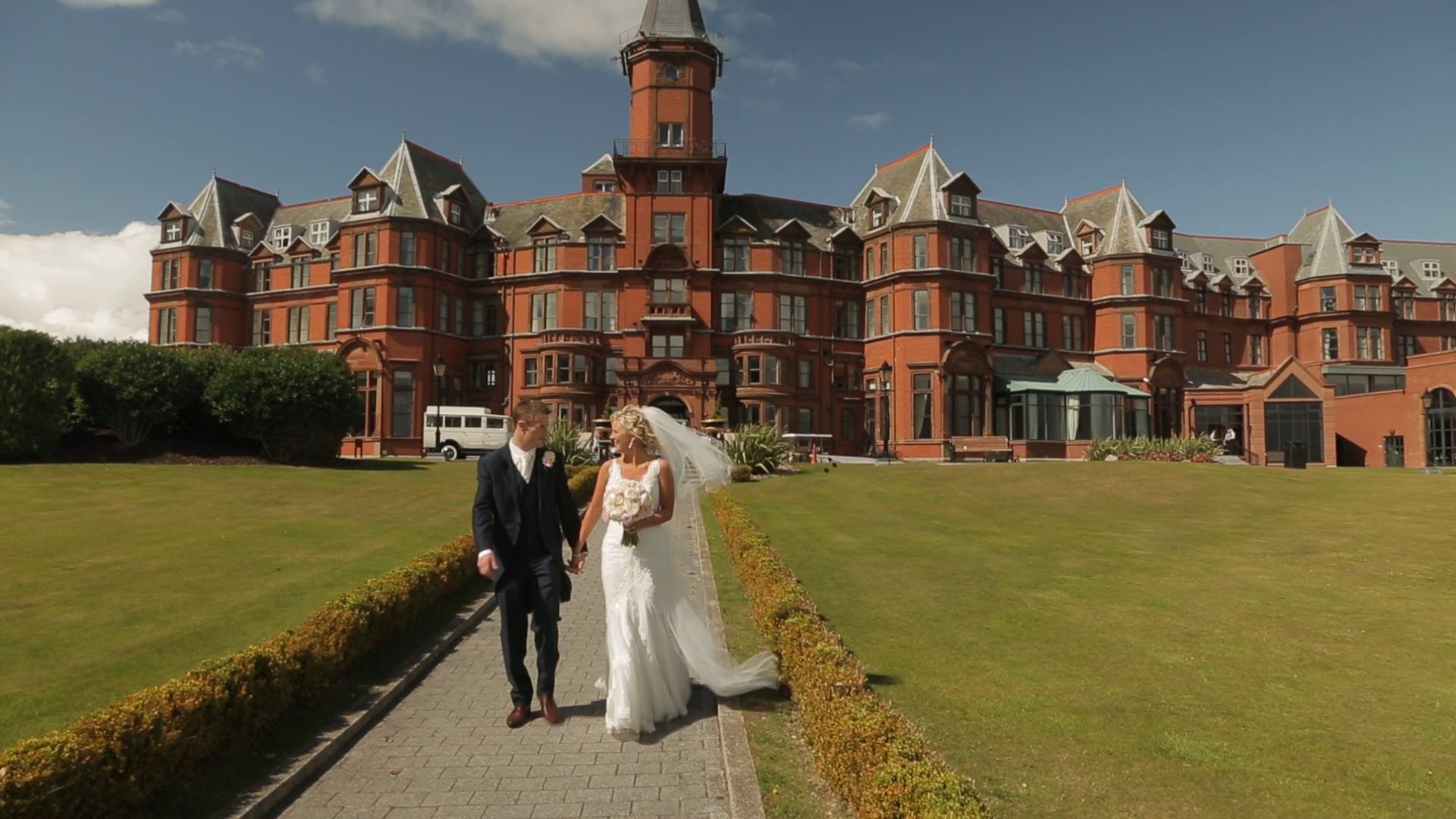 Visit the website here, or call 07590 656177
Barry Porter Videographer
Barry Porter Videography has a team of film makers who understand the importance of capturing the heart and soul of your wedding day including the essence and the energy. their ethos is to capture the emotion of your day discreetly, working in the background whilst dressing for the occasion to blend in with your guests. Barry Porter Videography aims to capture the interaction between the bride and groom, whether its a shared joke, a fleeting look or a knowing smile. With over 15 years experience in filming and editing, Barry Porter takes immense pride in what they produce. All equipment is capable of dual recordings for instant backups. Quite simply, Barry Porter produces unique and beautiful wedding DVD's crafted individually to you.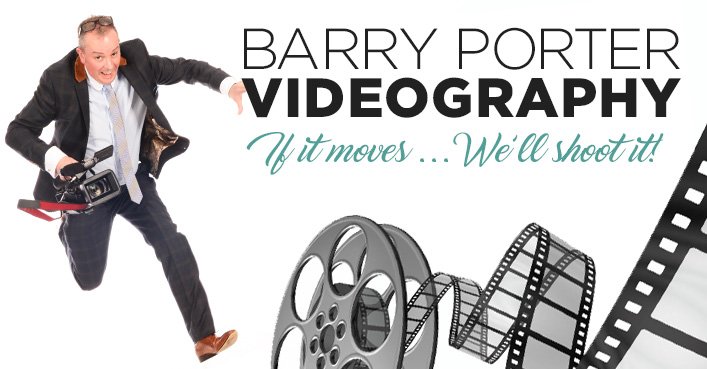 Visit the website here , or call 07888 692501
Castadiva
Castadiva wedding photo and video is a project created by Arturo Ballo who is the director of InMedia Vision cinema and television productions label.Arturo is a qualified and specialised multirotori RC drone driver, to capture the magnificent views of your venue and surroundings through aerial shootings. Castadiva is on hand to help you throughout your wedding planning process, should you have any queries about your wedding video. they pride themselves on their quality, professionalism and originality of their videography services. Castadiva's wedding videography style reflects Italian elegance, where they aim to bring this 'made in Italy' style across the island of Ireland.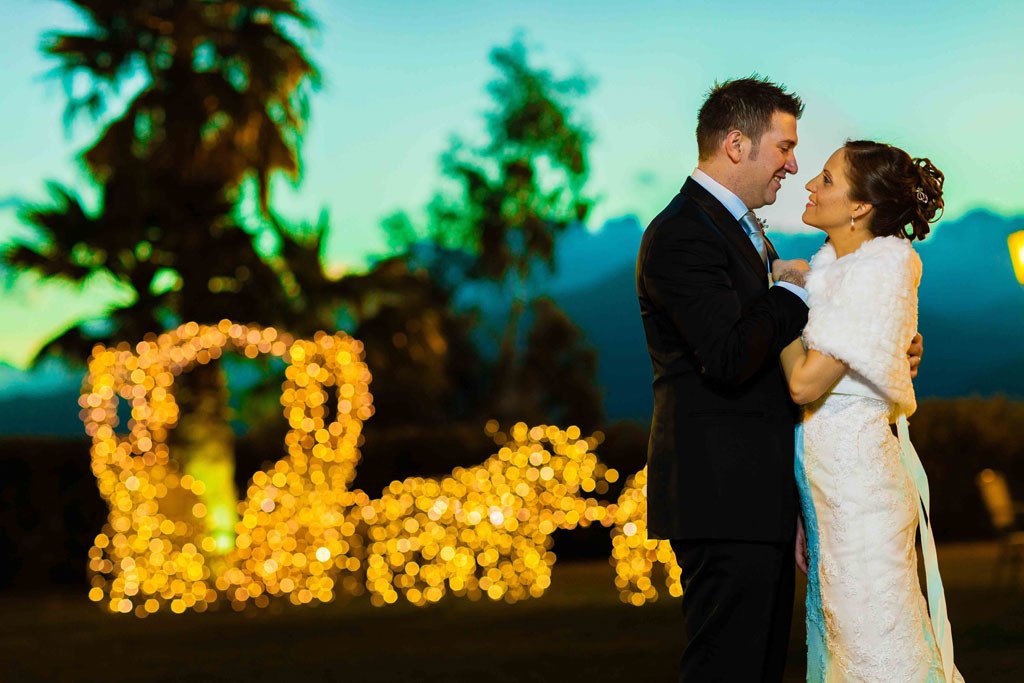 Visit the website here, email info@castadivawedding.com or call+353 838320697
Digital Bride
Digital Bride are a group of professional and multi-award winning wedding photographers & videographers, who have been capturing weddings since 2008. They offer Photography packages or videography packages, separate or combined photo and video packages. Based in the Love Weddings Studio in Belfast city centre, they cover the whole of Northern Ireland, Ireland, the UK and further afield. Digital Bride's relaxed yet professional approach to wedding photography, refined over the past 10 years, puts their couples at ease, leading to a comfortable, fun and creative wedding day. Their passion & enthusiasm for your special day is reflected in unique and timeless images that capture the full range of emotions that you and your guests experience on the day.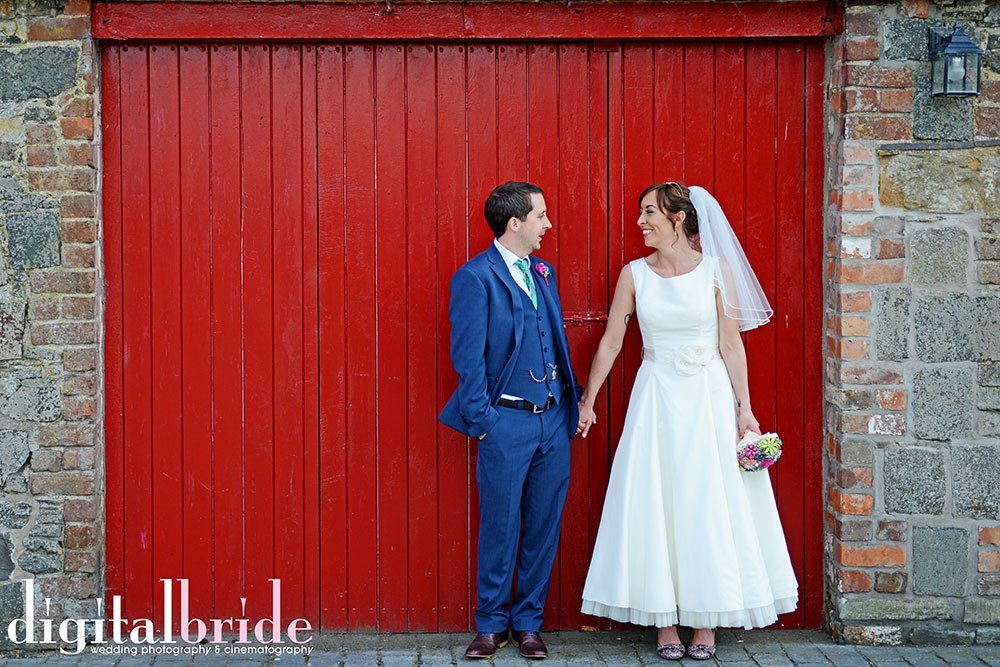 Visit the website here, email info@digitalbride.co.uk or call William on 07595599282
Set Featured Image Credit: Pink Lime 
Facebook Comments