Just you, your partner and the ocean blue.
These bucket-list beaches will show you some of the world's most beautiful destinations that boast the most insane views.
10. Bondi Beach, Sydney, Australia
One of the world's most famous beaches on the shores of one of the world's most famous cities.
Bondi Beach is accessible from the bustling city of Sydney and gives an insight into Australia's easy-going culture. The kilometer and a half of beach is an iconic scene of fine sand and curling waves.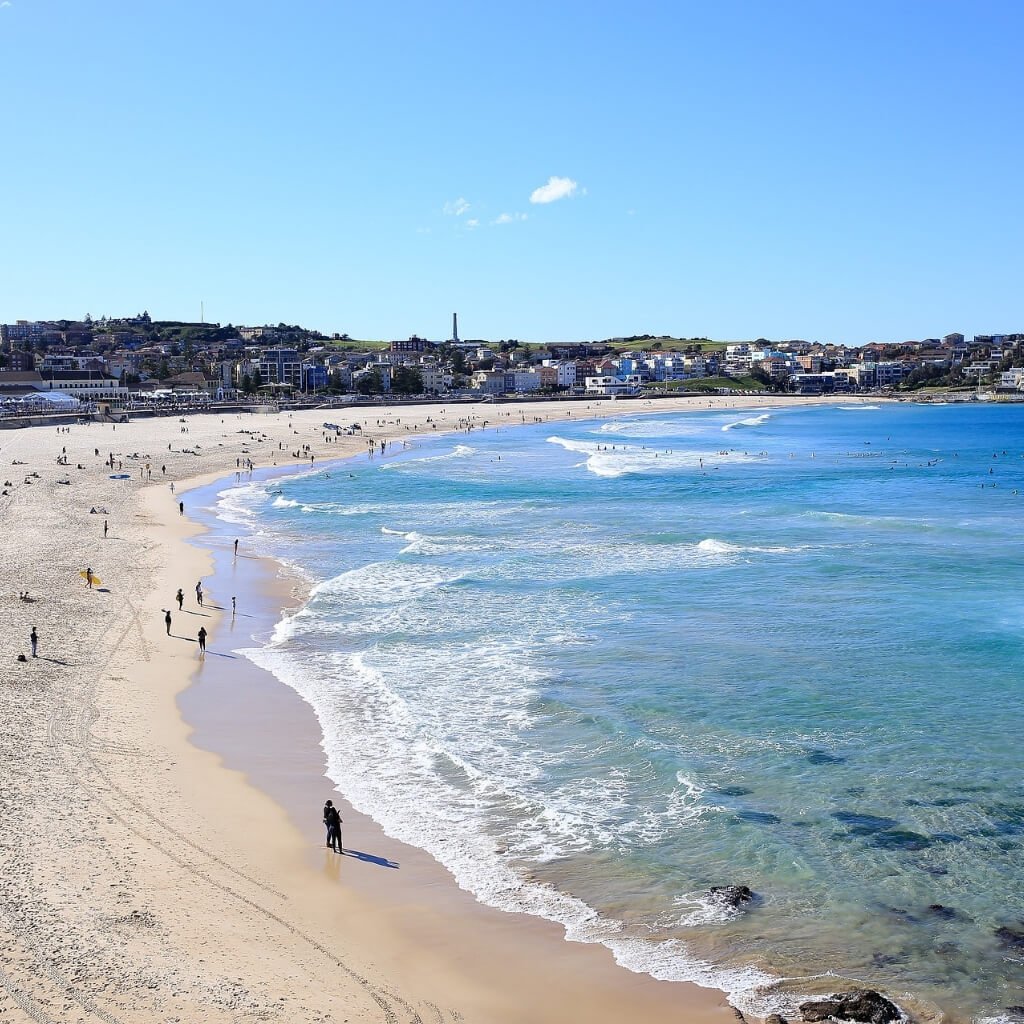 Highlights: Eating out, with picnics and fish and chips on the beach being very popular, shopping and learning to surf!
Where to stay: Adina Apartment Hotel, Bondi Beach, Sydney, a five minute walk from the beach, it has its own pool, hot tub and spa and offers great views over the city!
9. Nihiwatu Beach, Sumba, Indonesia
What used to be a three day journey, Sumba is a slice of paradise now only a fifty minute flight from Bali.
This is the perfect place for honeymooners with a mile and a half stretch of protected beachfront that headlines 175 hectares tropical forest, rice terraces and grasslands. Meander through stone-age sites and traditional villages that have remained unchanged for centuries. It is the perfect getaway for couples needing time out to relax.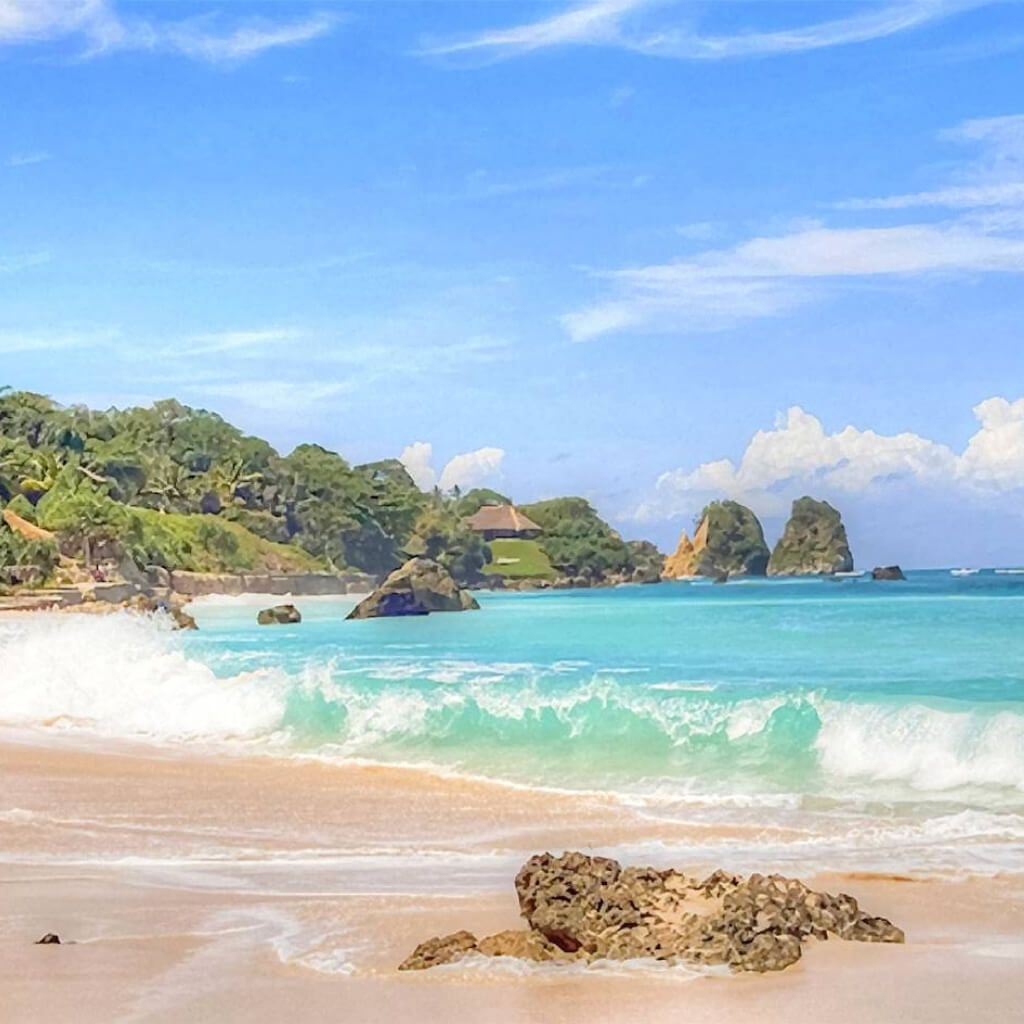 Highlights: Exquisite resorts, horse riding, sunsets, world class fishing, surfing and diving.
Where to stay: Nihiwatu Resort  offers views of the breathtaking white beach, top class hospitality,  a luxurious honeymoon villa that features a private plunge pool.
8. Belle Mare, Mauritius
Facing East, this stretch of beach offers a great view for a sunrise – if you're willing! This quiet beach offers plenty of space to lie down on the white sand and relax.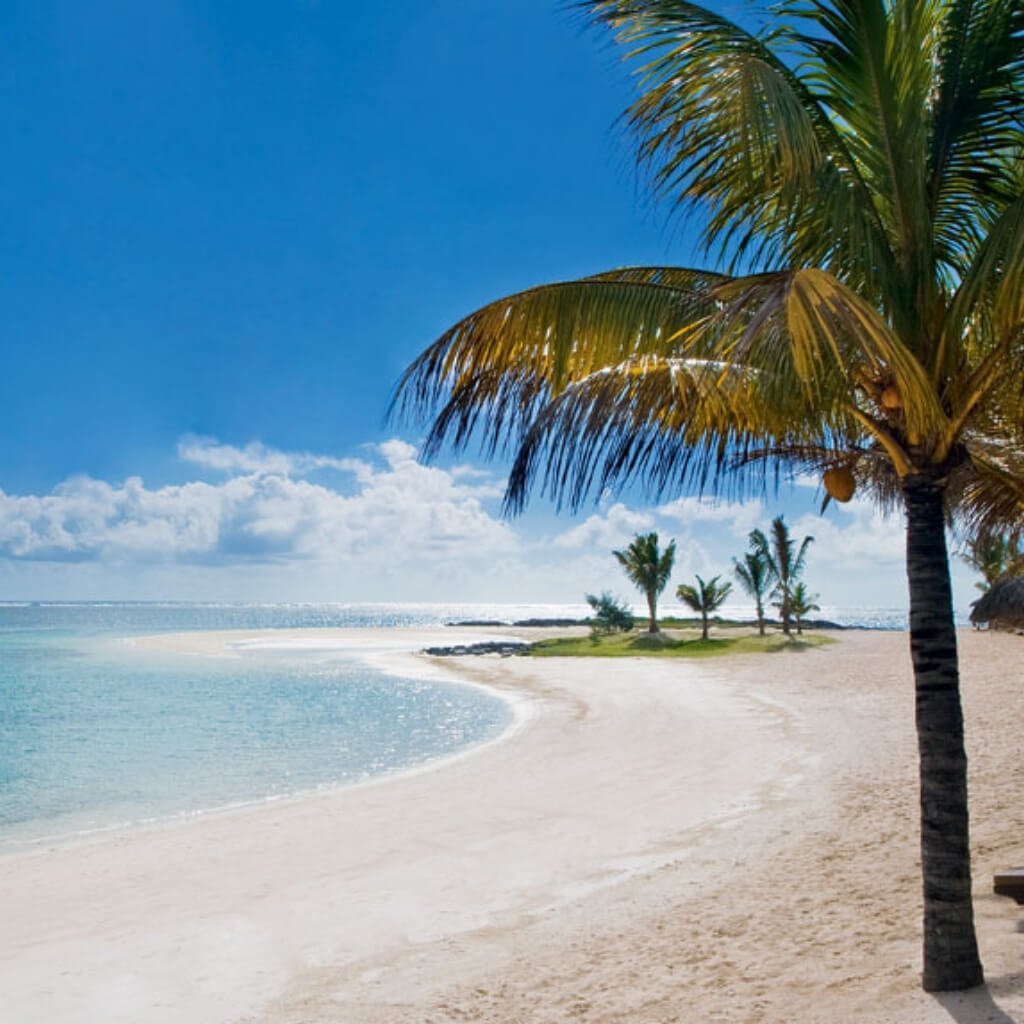 Highlights: Waterpark Leisure Village, Dolphin Watching Boat Tour, swimming with dolphins and whales, volcanic tours.
Where to stay: Lux, Belle Mare, is right on the shores of Belle Mare Beach, offering amazing food and is a great escape for honeymooners.
7. Vilanculos Beach, Mozambique
Situated amongst Bazaruto Archipelago and the Bazaruto National Park, Vilanculos Beach offers picturesque views for days. The entire atmosphere is lazy, so it's the perfect place to kick back and relax!
The small coastal town is filled with thatched huts, a friendly population, and many many restaurants and bars.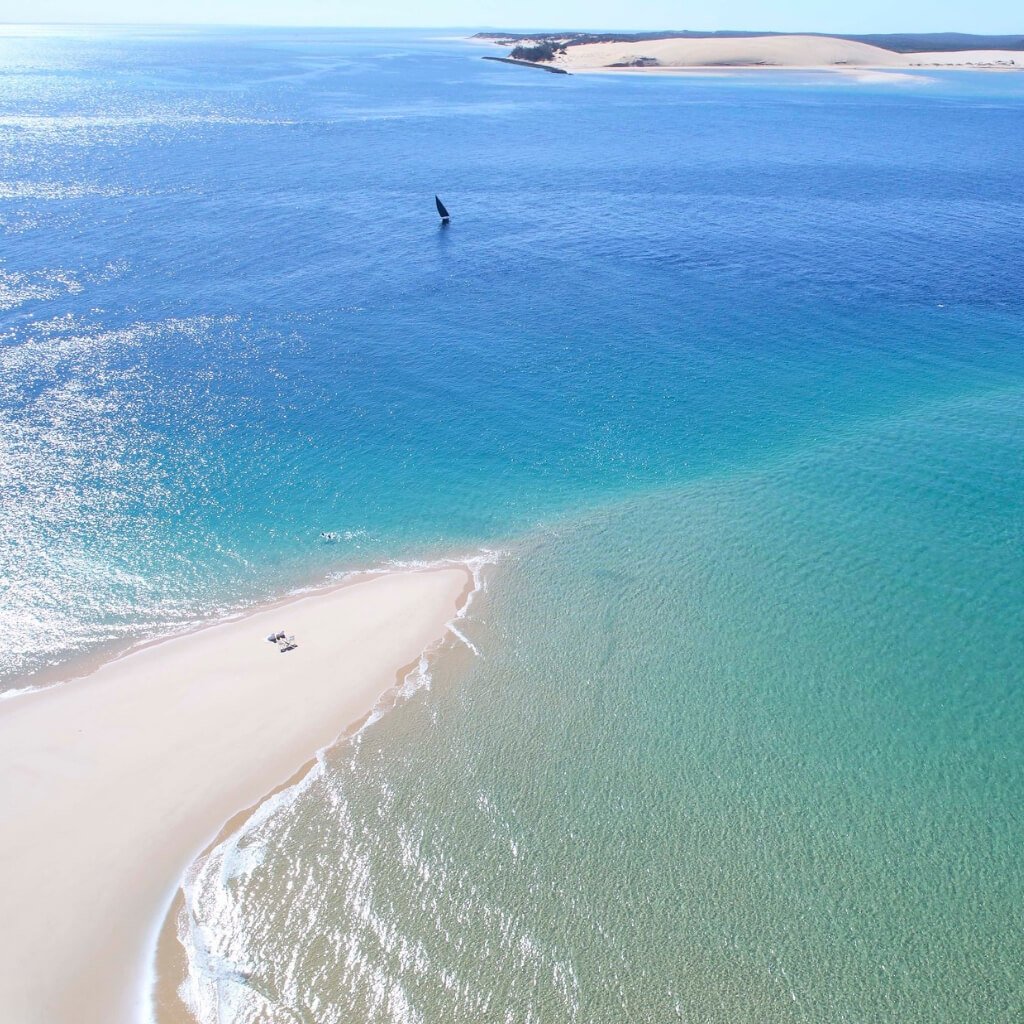 Highlights:Best diving destination in the West Indian Ocean, sunset cruises, water sports, horse riding.
Where to stay: Vilanculos Beach Lodge  has deluxe bungalow accommodations that are a stone's throw from the pristine beach but are secluded enough for the ultimate honeymoon.
6. Hot Water Beach, Coromandel Peninsula, New Zealand
The appropriately named Hot Water Beach should be a must on anyone's bucket list. The water is naturally heated from volcanoes on the eastern edge of New Zealand, causing the beach to become one massive spa. Accessible only at low tide, be sure to hire a shovel to create your own thermal pool in the warm sand!
The long sandy beach stretches and curves to reveal secluded spots for quiet, sleepy sunbathing.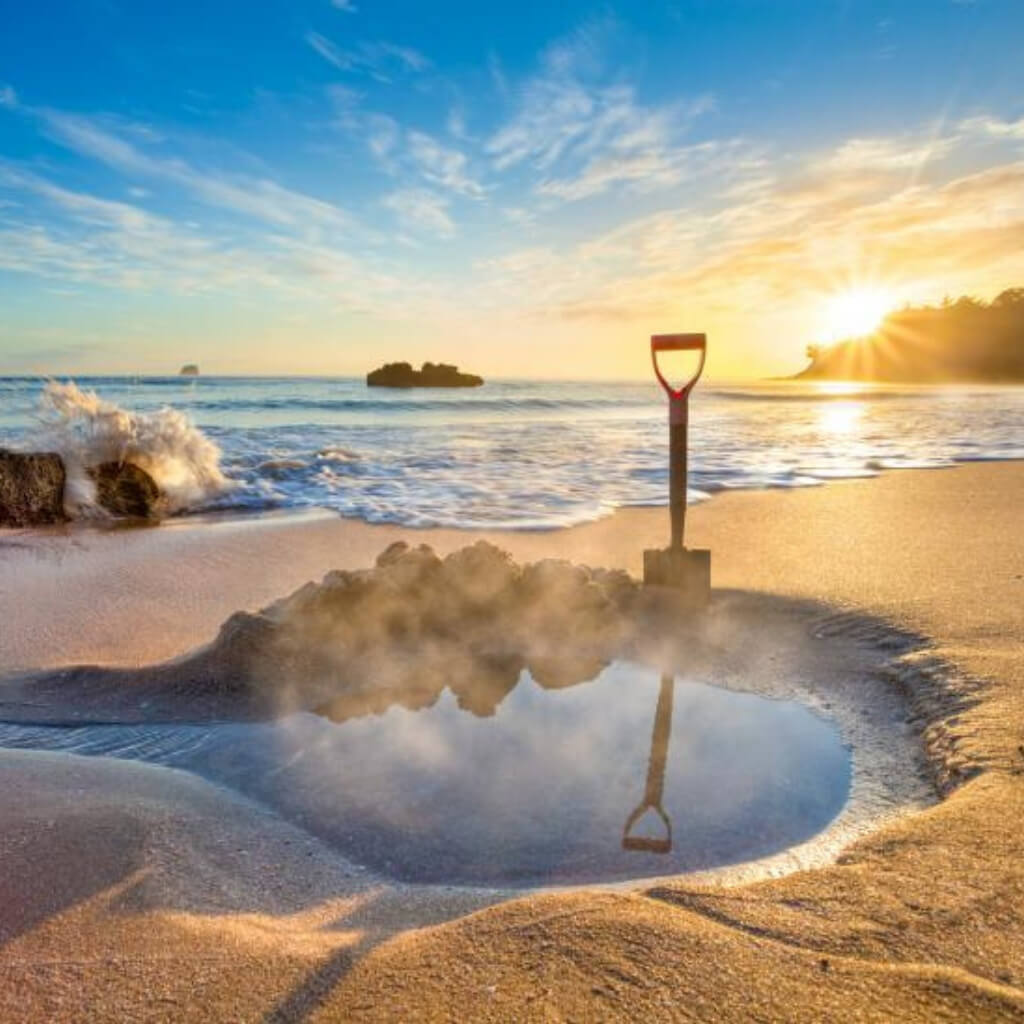 Highlights: Your own thermal spa, surfing, cafes and restaurants,  Cathedral Cove, Purangi Estate.
Where to stay: Hot Water Beach Holiday Park for deluxe cabins, motels, villas and a short distance from the beach!
5. Rarotonga, Cook Islands
The largest and youngest of the Cook Islands located in the South Pacific, with volcanic peaks, ridges and rainforests that are encircled by a 20 mile stretch of perfectly white sand and crystal clear water.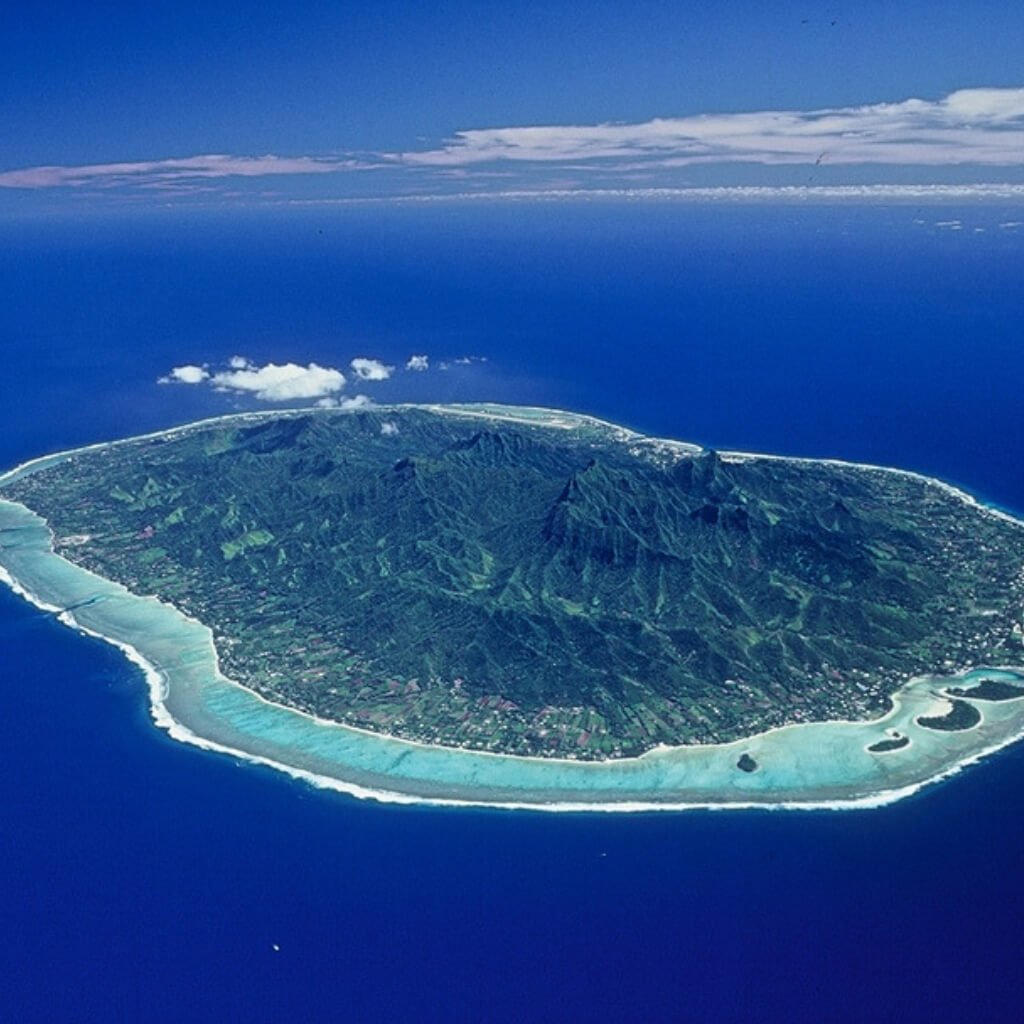 Highlights: The Cross-Island Track, scuba-diving, snorkeling, lagoons, Maire Nui Gardens
Where to stay: The Rarotonga Beach Resort & Lagoonarium offers complete luxury to all who stay, with a special honeymoon villa for the ultimate getaway.
4. Egremni Beach, Greece
With crystal blue water and golden cliffs, it's no wonder this is one of Greece's most popular beaches. It is located on the coast of the Ionian island of Lefkada and is remote for a brilliant sandy honeymoon!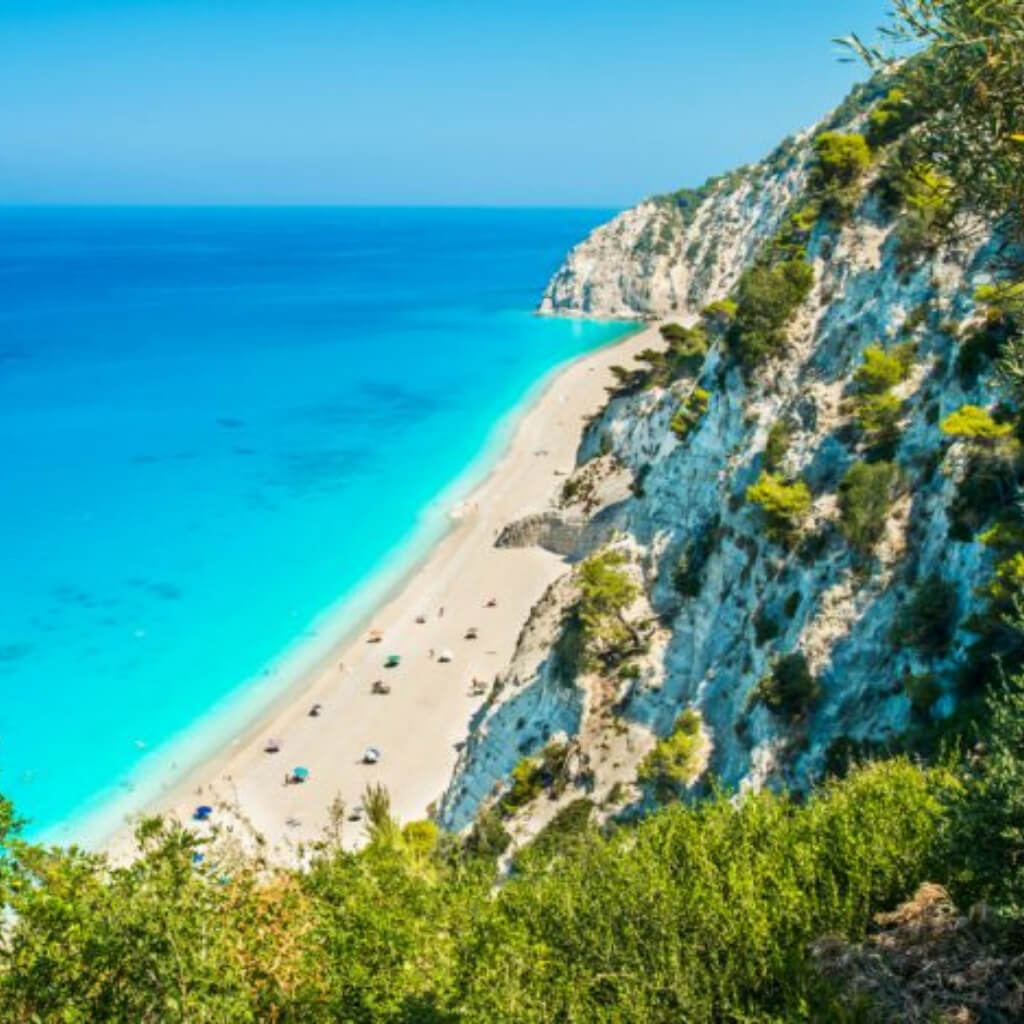 Highlights: Striking sunsets, diving clubs, island tours.
Where to stay: Okeanos Luxury Villas are a quick six minute drive from the beach and is situated on a 200 meter sea cliff with panoramic views available from the private deck and infinity pool in each villa.
3. Natadola Beach, Fiji
On miles and miles of pure white sand, turquoise waters and all-tide swimming, is Fiji's most popular beach so you might have to walk a while for some solitude. It's a great place to body surf as the tide is never calm because of the undertow, so either take to the waves or be a relaxed watcher!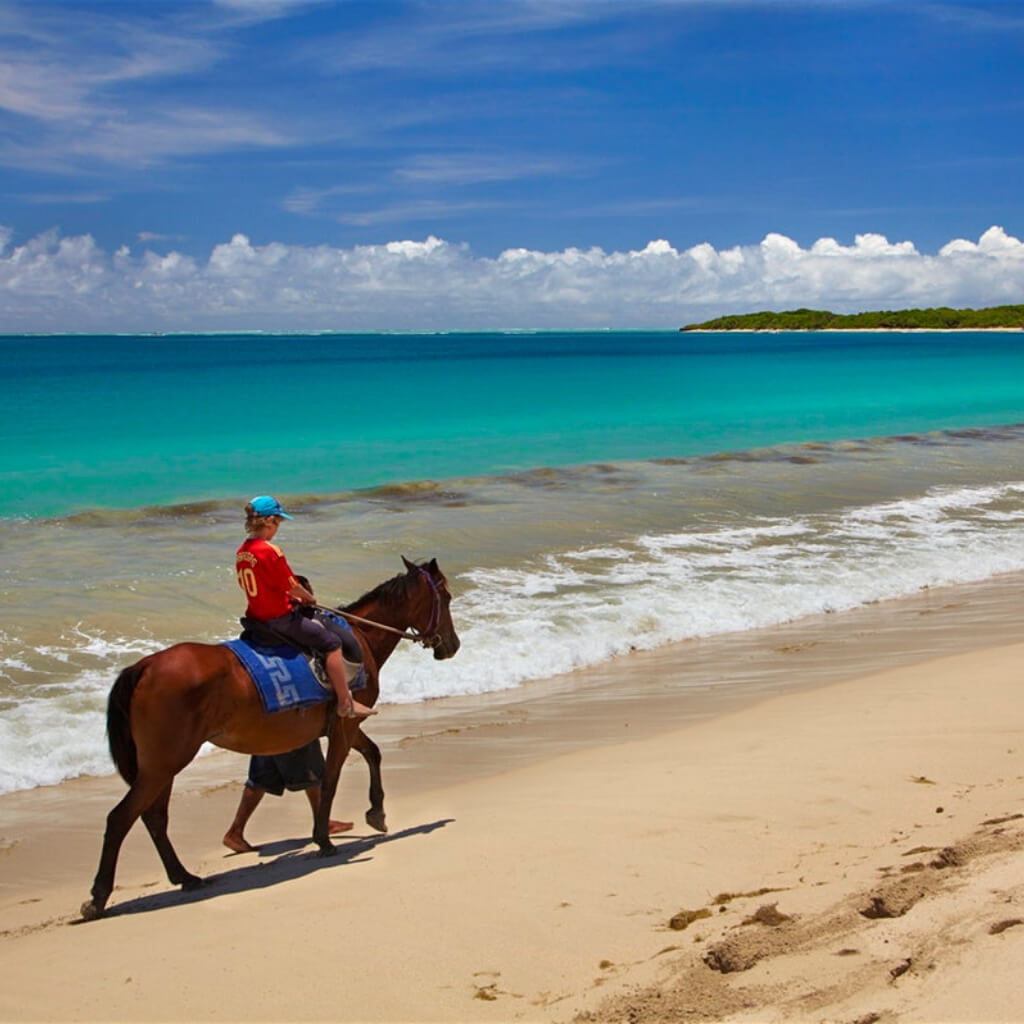 Highlights: Horse riding, drinking from coconuts, water sports, zip-lining, boat and inland tours.
Where to stay: The adult-only, Natadola Beach Resort, stretches right out on the perfectly white sand from spacious suites, honeymoon suite included.
2. Anse Volbert Beach, Seychelles
With it's water averaging at of 27 C, any time of the year is perfect to go! Imagine diving right in, or lying on the sand as the warm water laps at your toes or watch the fish swim in the clear water.
With palm trees, golden sand, truly blue water, surrounded by lush jungle it is no wonder it's thought to be one of the most beautiful beaches and a brilliant escape to paradise.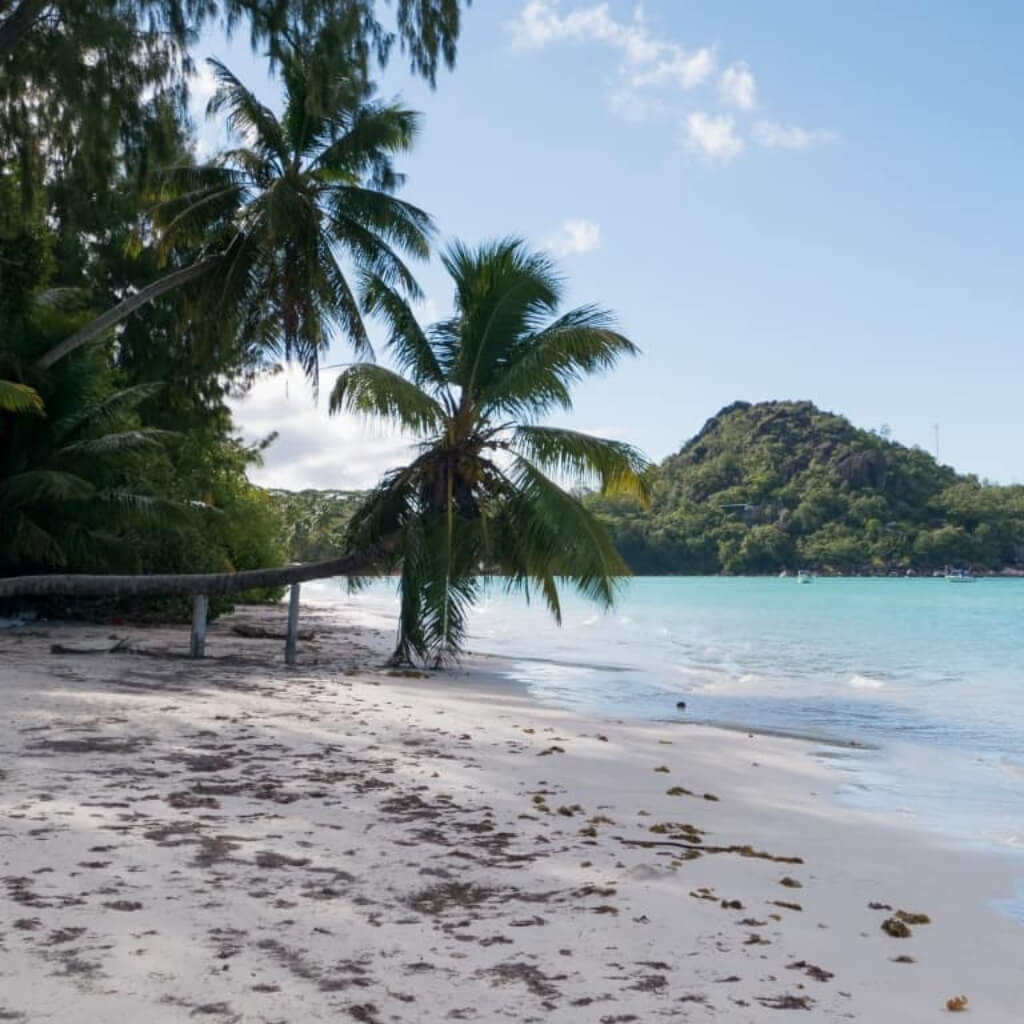 seychelles.orgHighlights: Snorkeling, wildlife, Valle de Mai, restaurants, boat tours
Where to stay: Hotel Cote D'Or is at the doorstep of this beautiful beach, offering your own little island getaway in stunning wooden cabins.
1. Sun Island Beach, Maldives
Sun Island Beach is appropriately named for being the bright, shining diamond in the Indian Ocean. The Maldives have long been a favourite among honeymooners,in particular the over water bungalows. Enjoy a lazy day on the beach or avail of the many water sports in the warm ocean.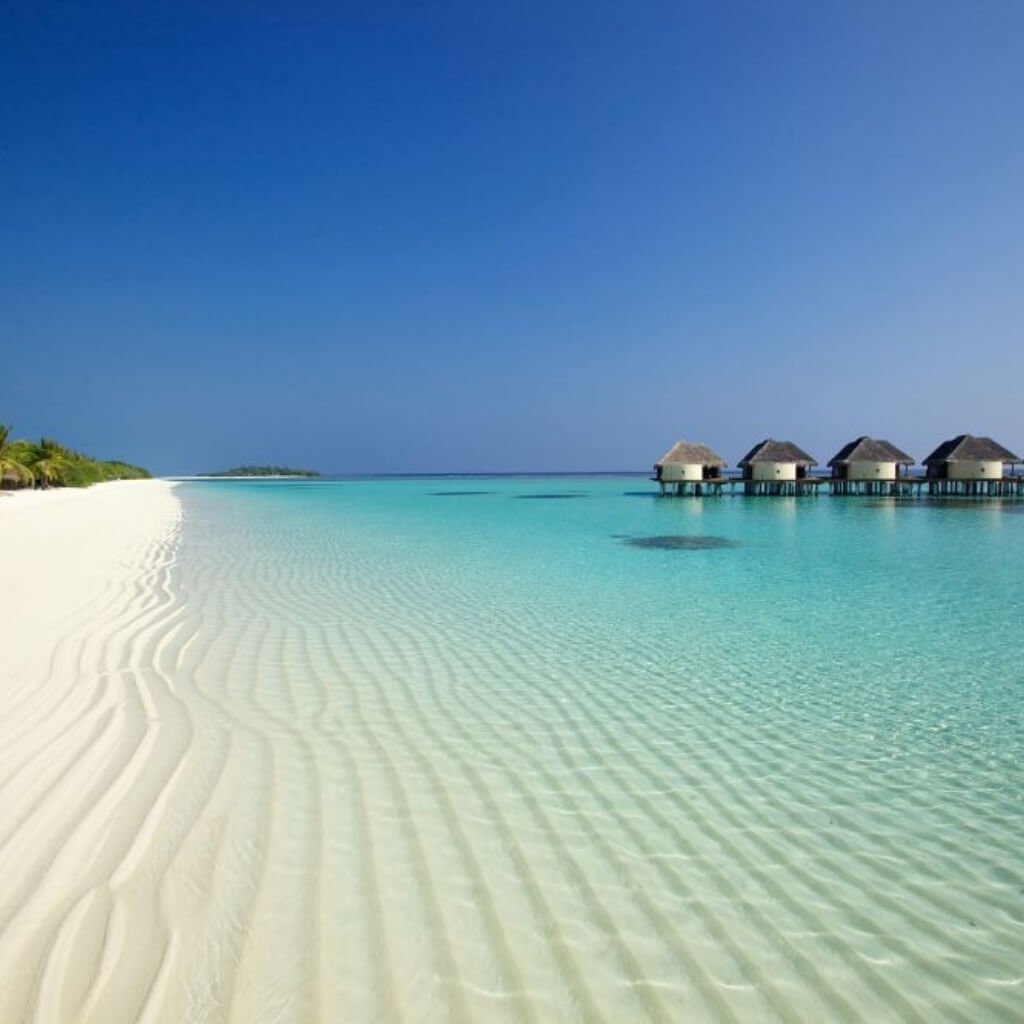 Highlights: Coral reefs with thousands of tropical fish, snorkeling with whales and sharks, spas, water sports, stargazing, sunset cruise, island tours.
Where to stay: Sun Island Resort and Spa for the ultimate experience of staying in a water bungalow – absolute paradise.
---
For expert destination wedding and honeymoon advice, why not visit the Wedding Journal Show
12th & 13th January  2019 – Citywest Convention Centre, Dublin 11am-5pm Daily
 2nd & 3rd February 2019 – Titanic Exhibition Centre, Belfast 11am-5pm Daily
DON'T MISS OUT on our exclusive online discounted tickets – BUY NOW!