Searching for that something different as a guest book alternative? Here are our top thirteen non-traditional wedding guest book ideas
Guest book cake
This wedding cake doubles up as a fun guest book.  Scrumptious provide pens with edible ink so guests can sign their name or scribble a message of good luck before you cut the cake!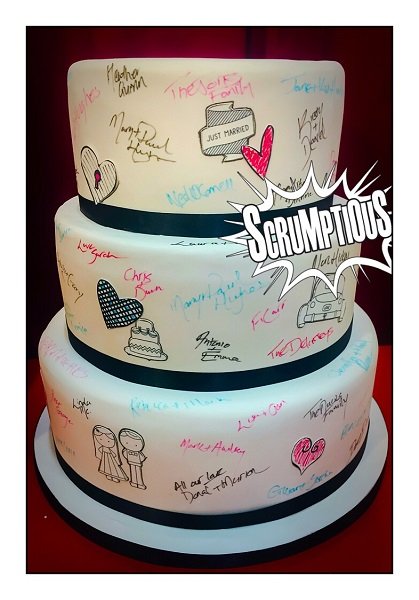 Signature tree
A signature tree print can be signed by your guests, framed as a keepsake and hung in your home as a reminder of your wedding day.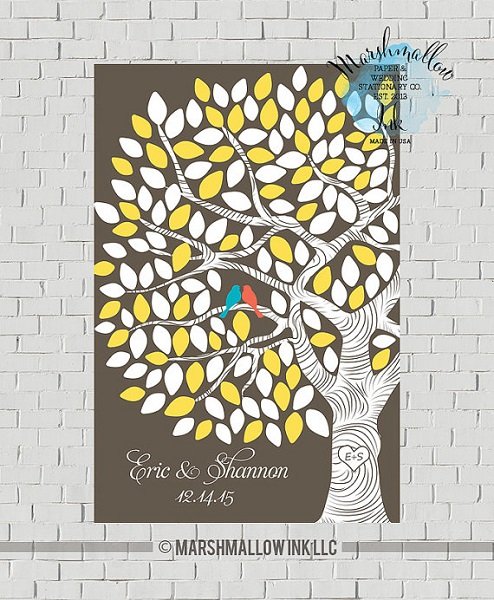 Message in a bottle
Invite your guests to write a message on a paper note to be read on your 1st wedding anniversary.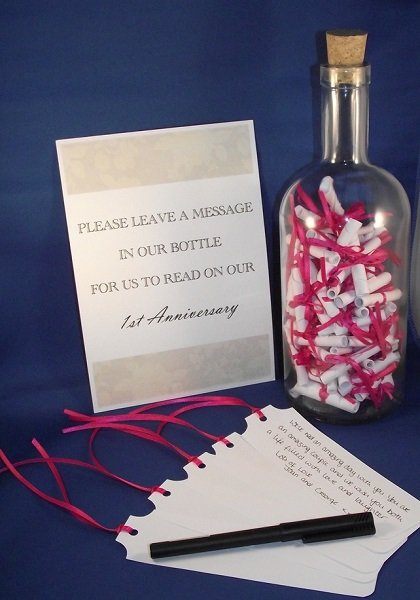 Advice coasters
We love the relaxed nature of using coasters instead of a formal guest book. We imagine the longer the night goes on the more amusing the coaster comments will become!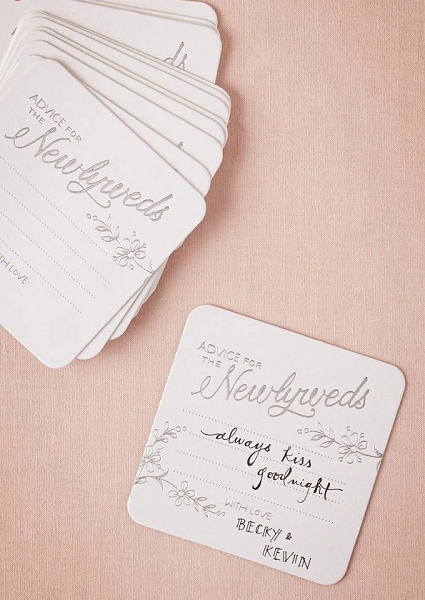 Wooden wish box
Invite your guests to create charming a charming keepsake that you can enjoy for years to come. Your family and friends are asked to write their wishes for you in miniature scrolls which are then stored in this quaint wooden box.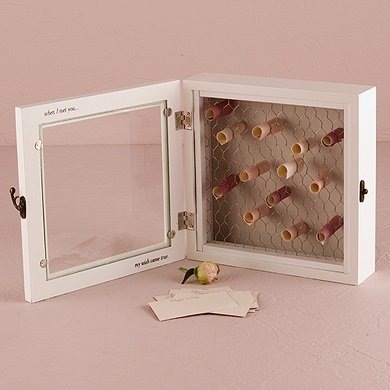 Drop box
Sign a wooden heart, drop it in behind the thin pane of glass – and there you have a personalised piece of art.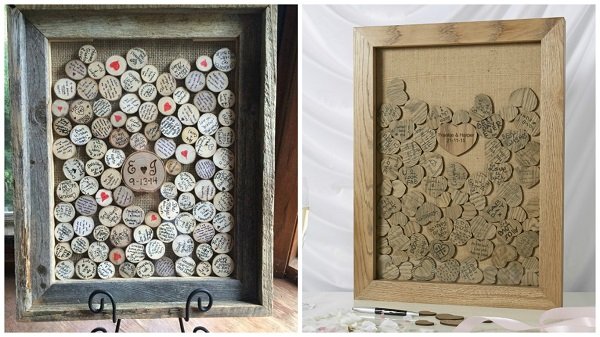 Go digital
Have an iPad or laptops set up ready to record and invite people to leave their video message for you, better still ask a teenage relative to man it on your behalf.
Apps such as 'Guests' for the iPad can be used to record messages, simply tap the 'leave a message' button, type a note and press enter.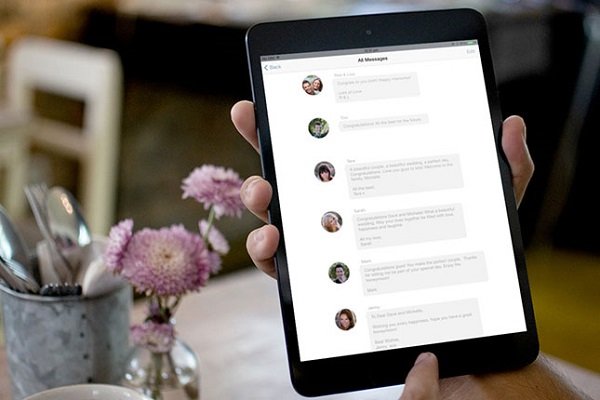 Love poster
This poster features your own prints shaped into a love heart and guests sign all around it. They come in a range of sizes.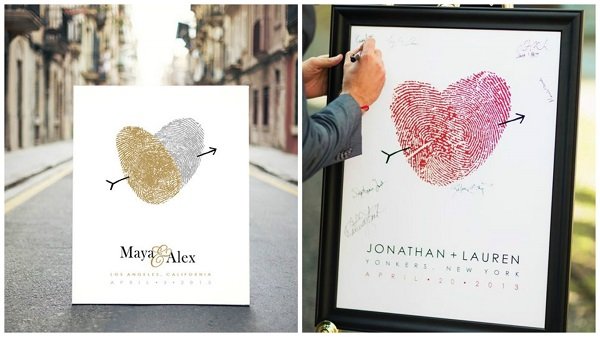 Personalised Polaroid
Leave a Polaroid camera on your guest book and get your guests to take a snap and scribble a note on the back.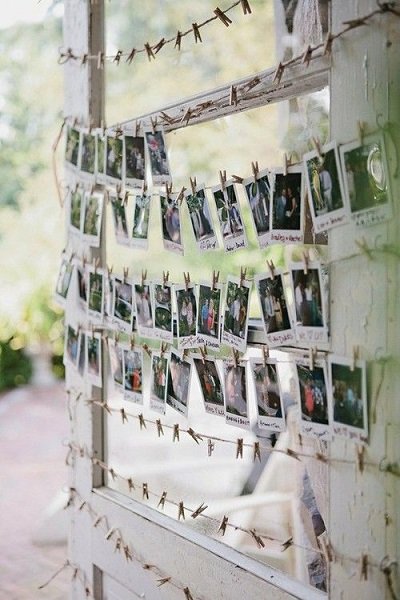 Wishing tree
Pick up a tree from a garden centre or buy an artificial tree from a wedding props supplier. Give your guests luggage tags or labels with string attached, to write their messages on and attach to the tree.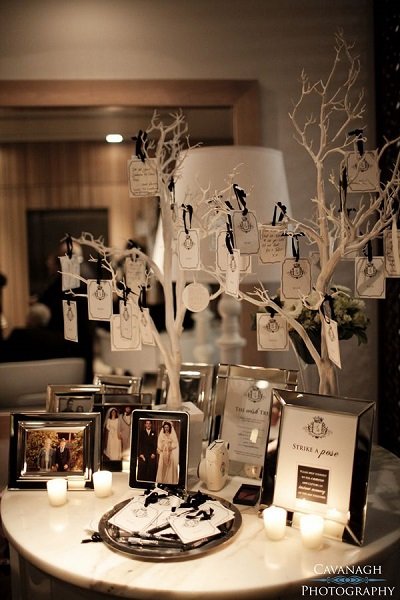 Coffee table book
Ask people to sign your favourite coffee table book – this is a great option for couples who hate the idea of their guest book being stored out of sight in a cupboard.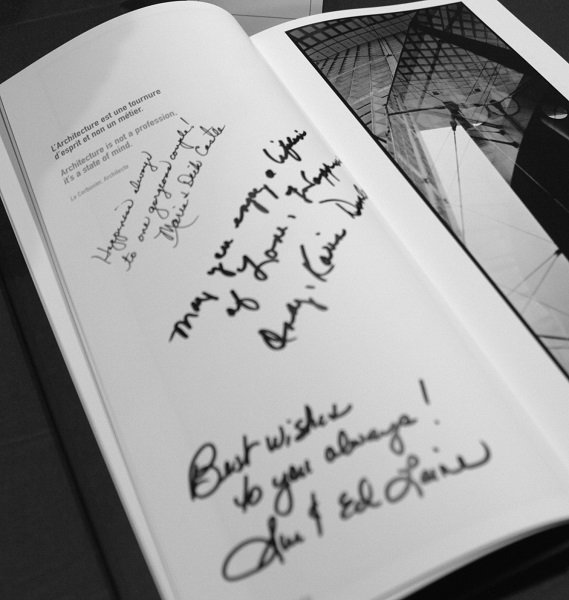 Personal touch
Remember pretty much anything can be signed; feel free to incorporate your hobbies and interests.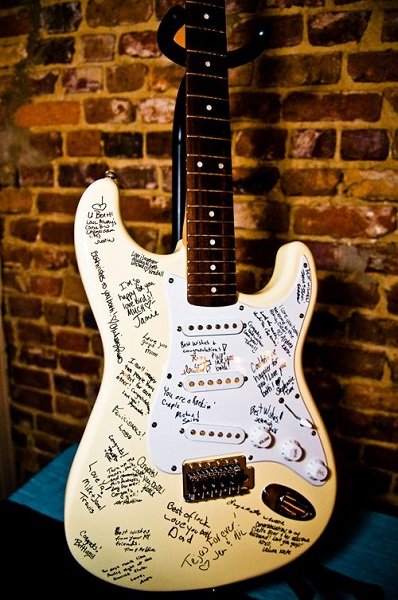 Giant champagne cork
Guests will have fun signing this novelty giant champagne cork stool from XLCORK. The stool is made up of 13kg of natural solid wood from Portugal and measures 50cm x 34cm.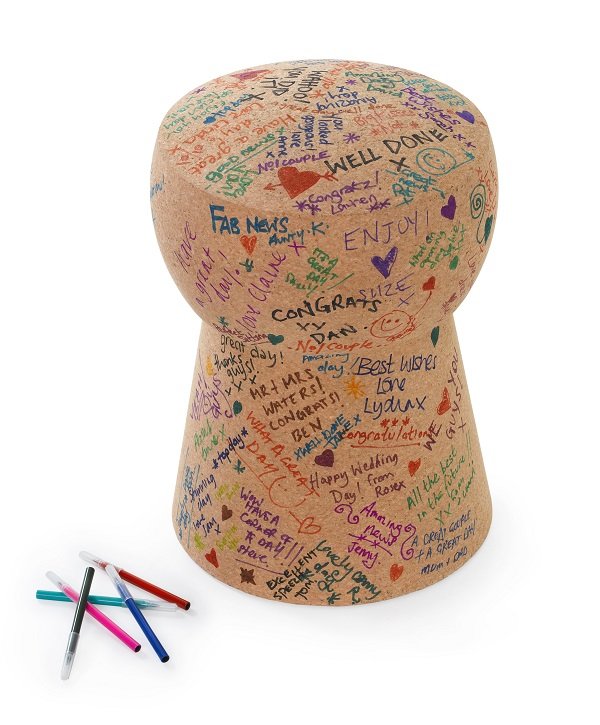 Featured credit: notonthehightstreet.com
Facebook Comments